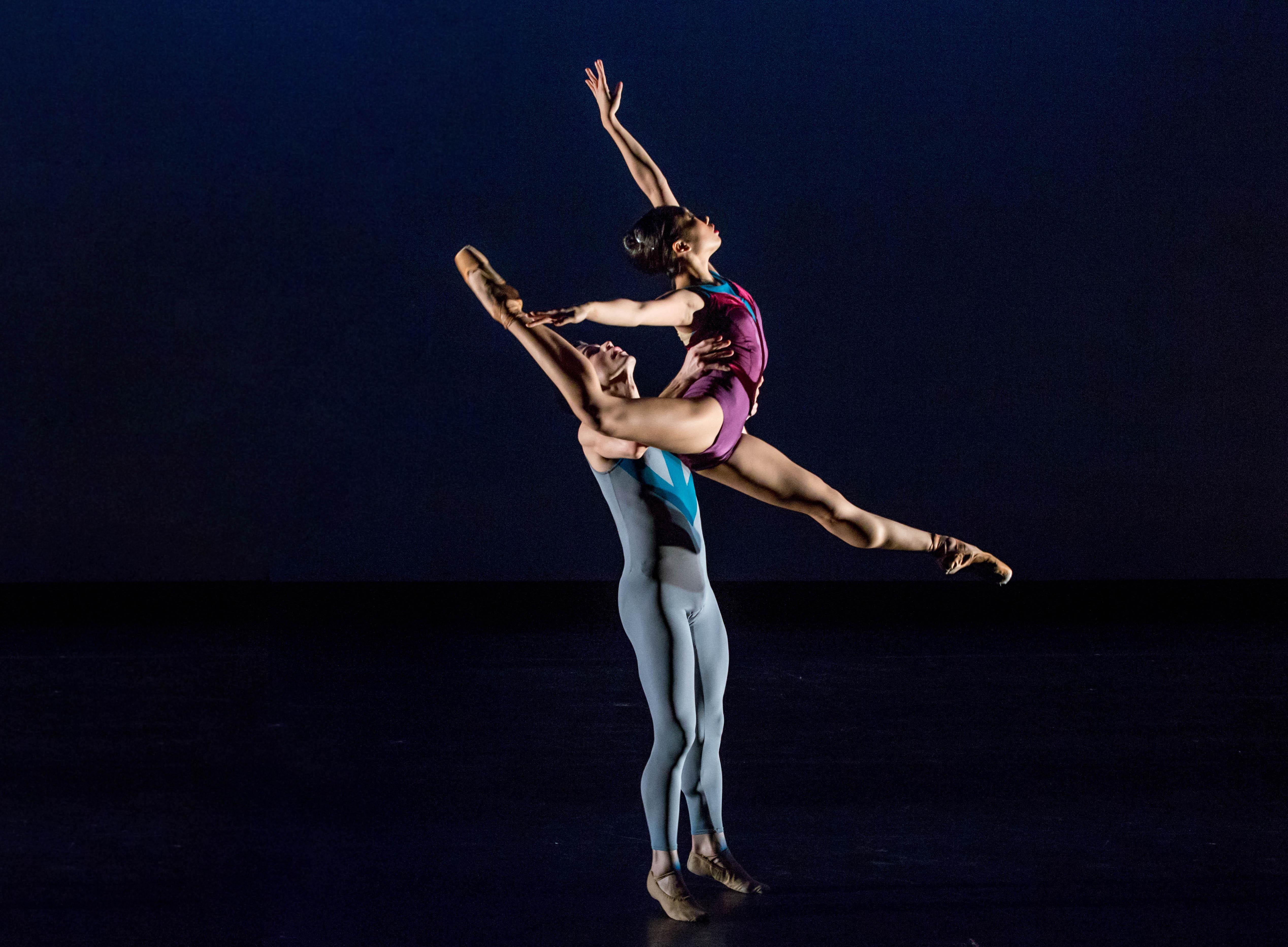 Claudia Schreier's "Night Vision" (Photo by Cheryl Mann)
March comes in like a lion, and along with what might just be a final wintry roar it brings a whole lot of dance activity to Chicago stages. I caught three very different programs this past weekend and there is much more to come this month.
Here is a brief overview.

Cloud Gate Theatre of Taiwan in "Formosa" | Harris Theater for Music and Dance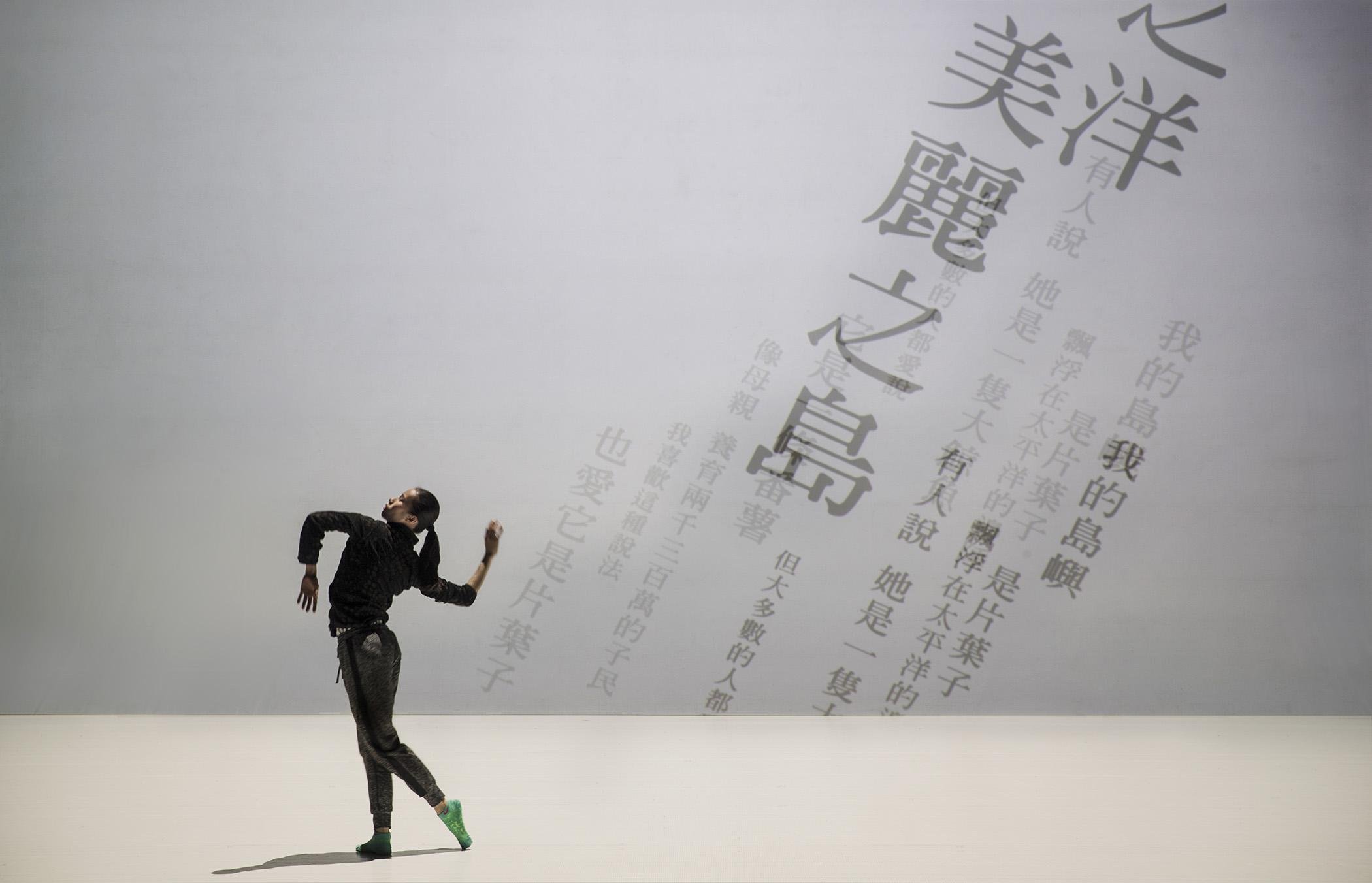 Huang Mei-ya in "Formosa," Cloud Gate Theatre of Taiwan (Photo by Liu Chen-hsiang)
In his hypnotic 80-minute work "Formosa," choreographer Lin Hwai-min and his altogether remarkable company of more than 20 dancers evoked the troubled history and beauty of his homeland, now called Taiwan, in the most abstract yet emotionally vivid terms imaginable.
Saying his work is (literally) poetry in motion doesn't come close to capturing the magical blend of words, chants, music, gestures, patterns and gorgeous flow of projections and video that propel "Formosa."
The work is Chinese calligraphy made human, and humanity evoked through inky brushstrokes turned into digital magic (by way of Chou Tung-yen and Very Mainstream Studio). And while it is unlike the pieces of any other contemporary dance company, you can connect it to the work of Martha Graham, Ohad Naharin and others.
"Formosa," Cloud Gate Theatre of Taiwan (Photo by Very Mainstream Studio)
Set to a haunting score by four very different modernist composers (Kaija Saariaho, Gerard Grisey, Liang Chun-mei and Sangpuy Katatepan Mavaliyw), with simple earth-toned costumes by Apu Jan, the piece unfolds in a constantly shifting, always organic way, with dancers in unison at times, and then sometimes alone, or in pairs – moving sinuously and continually, but also finding moments of utter stillness, fierce combat and subtle but intense eroticism.
As all this is happening the projections of Chinese calligraphy – moving in different directions and speeds, with the characters expanding in size, or erupting in a tumultuous rain of black and white – in many ways echo the motion of the dancers. The simplicity and complexity of it all is stunning as the dancers suggest destruction and rebirth in a haunting intermingling of movement and optical illusion.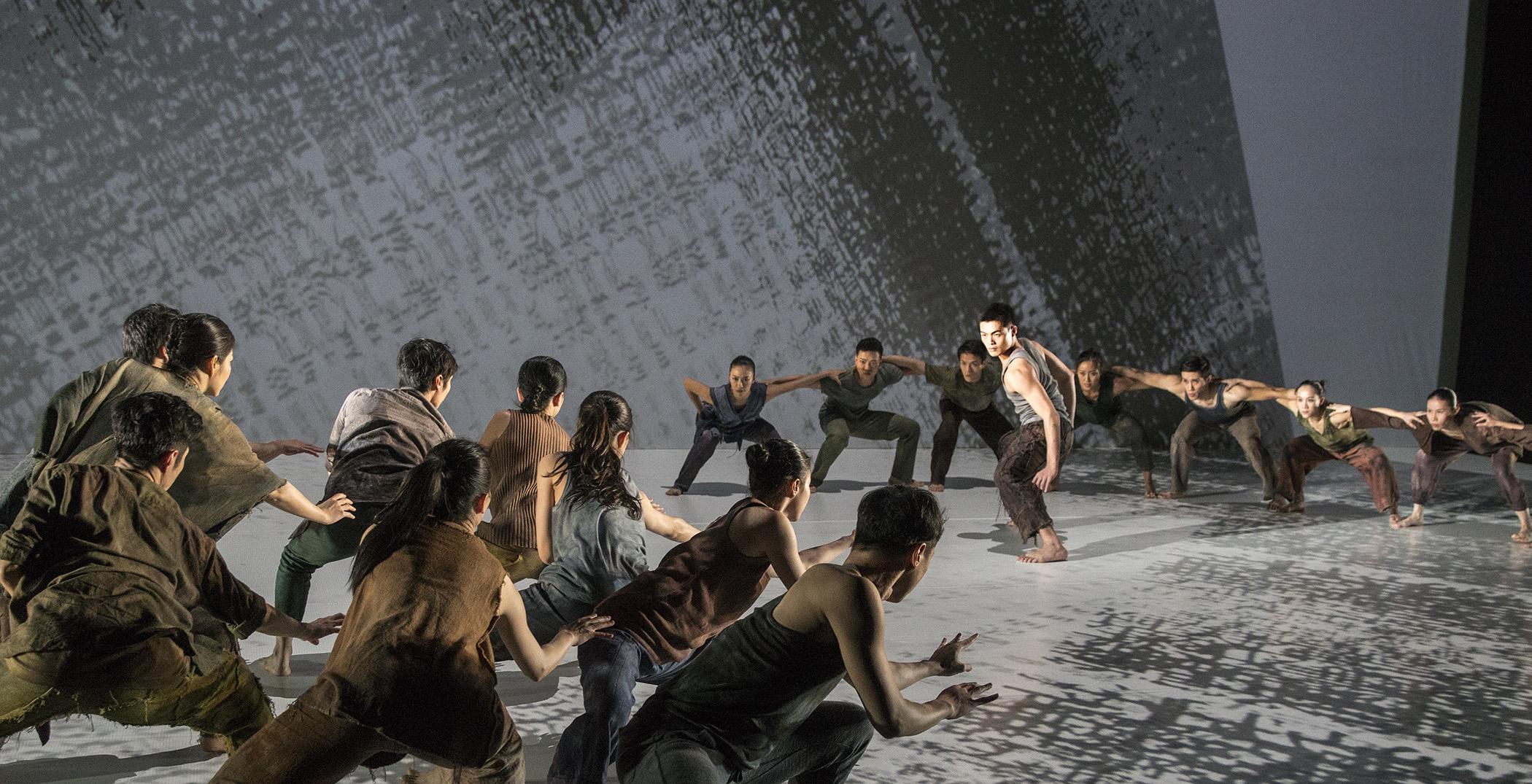 "Formosa," Cloud Gate Theatre of Taiwan (Photo by Liu Chen-hsiang)

The Joffrey Academy of Dance in the Winning Works program | Museum of Contemporary Art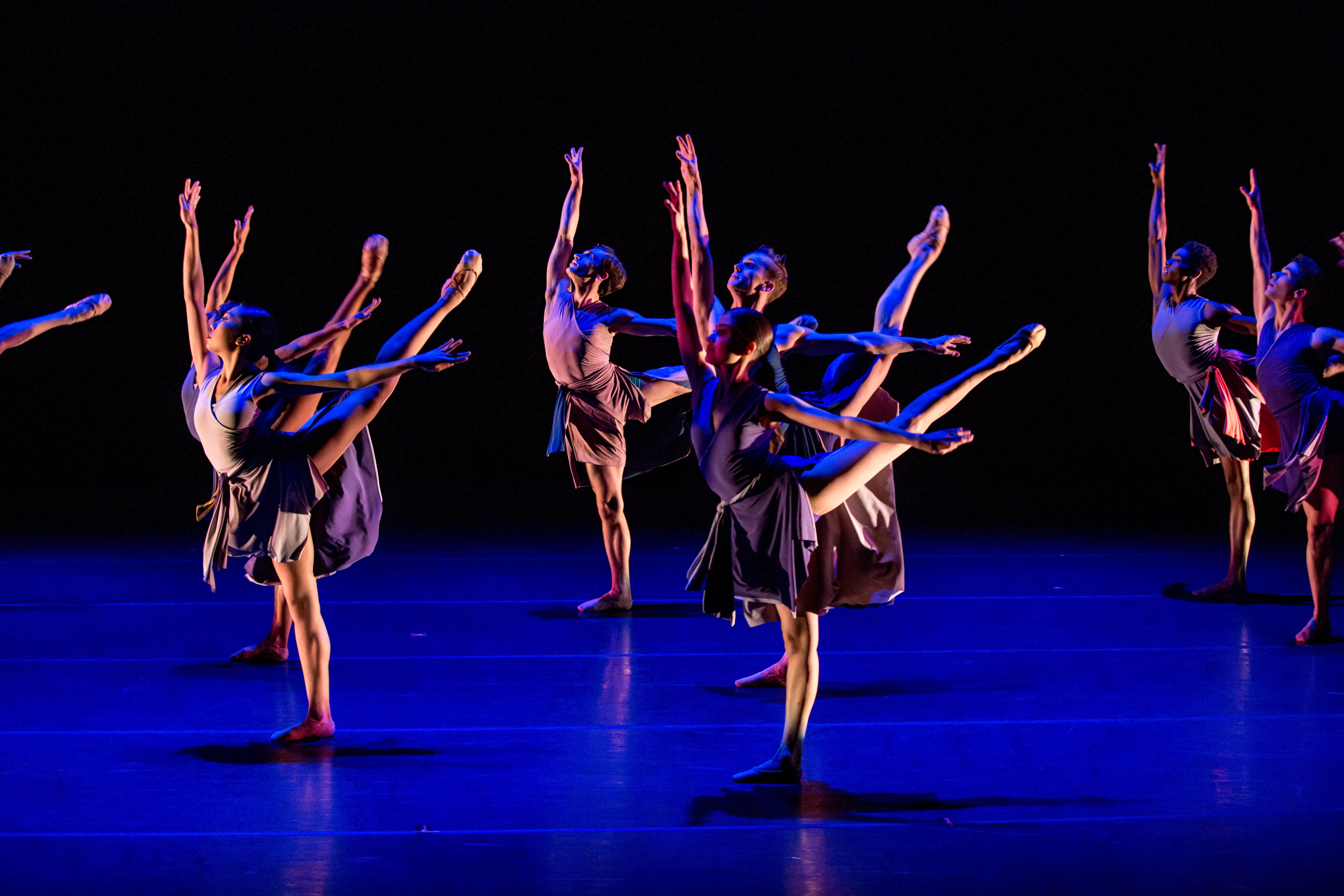 Luis Vazquez's "Sea of Comets" (Photo by Cheryl Mann)
The Joffrey's Winning Works competition, which just wrapped up its eighth year with performances at Chicago's Museum of Contemporary Art, is an annual competition designed to "recognize talented and emerging African, Latino, Asian, Arab and Native American artists." It also serves as an invaluable showcase for the young dancers of the Joffrey Studio Company and the Joffrey Academy Trainee Program who are given the experience of working on the creation of new pieces and performing them on an important public stage.
The four contemporary works on this year's program were polished and demanding, and the skill of both the male and female dancers was impressive, particularly for the way they seemed to have absorbed that essential Joffrey quality of connecting emotionally with each other and the audience.
All four of the winning pieces were rooted in the contemporary ballet style, with relatively little pointe work, but with the technical precision of classical training ever-present even as the choreographers made major forays into Latin, Afro-beat and other styles.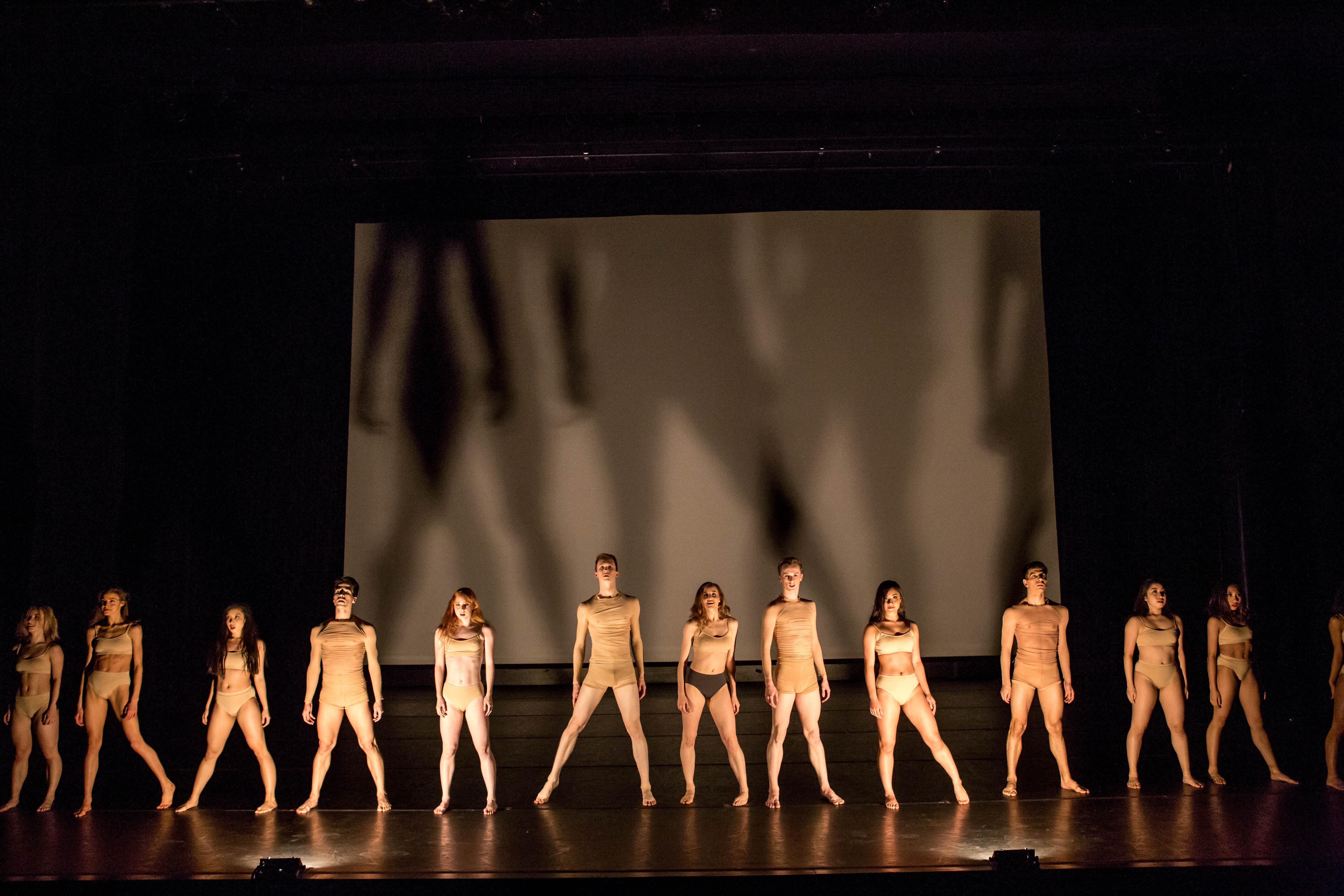 Telmo Moreira's "Memento Mori" (Photo by Cheryl Mann)
Luis Vazquez's "Sea of Comets," a work for 14 dancers set to the music of Ezio Bosso (with fluid costuming by Luis Razo), was intriguing for the way it kept many different things happening on the stage at once while also maintaining a cohesive and fluid drive that sometimes brought Cloud Gate back to mind.
Telmo Moreira's "Memento Mori," set to a compelling mix of music by Chilean composer Mariel Mariel, Daniel Pemberton and Max Richter, began with Afro-Latin drumming as the dancers were in silhouette behind sheer panels. The tension between a loner and a couple emerged throughout in this erotically-charged work with its propulsive element of jazz.
Claudia Schreier's "Night Vision," set to the dynamic music of Richard Danielpour, was in the neo-classical vein, with extreme lifts and Balanchine-like splits.
Omar Roman De Jesus's "Boa," set to an eclectic mix of Latin beats, had a thrilling ritualistic quality that made strong use of circle and line formations and featured an intense female solo.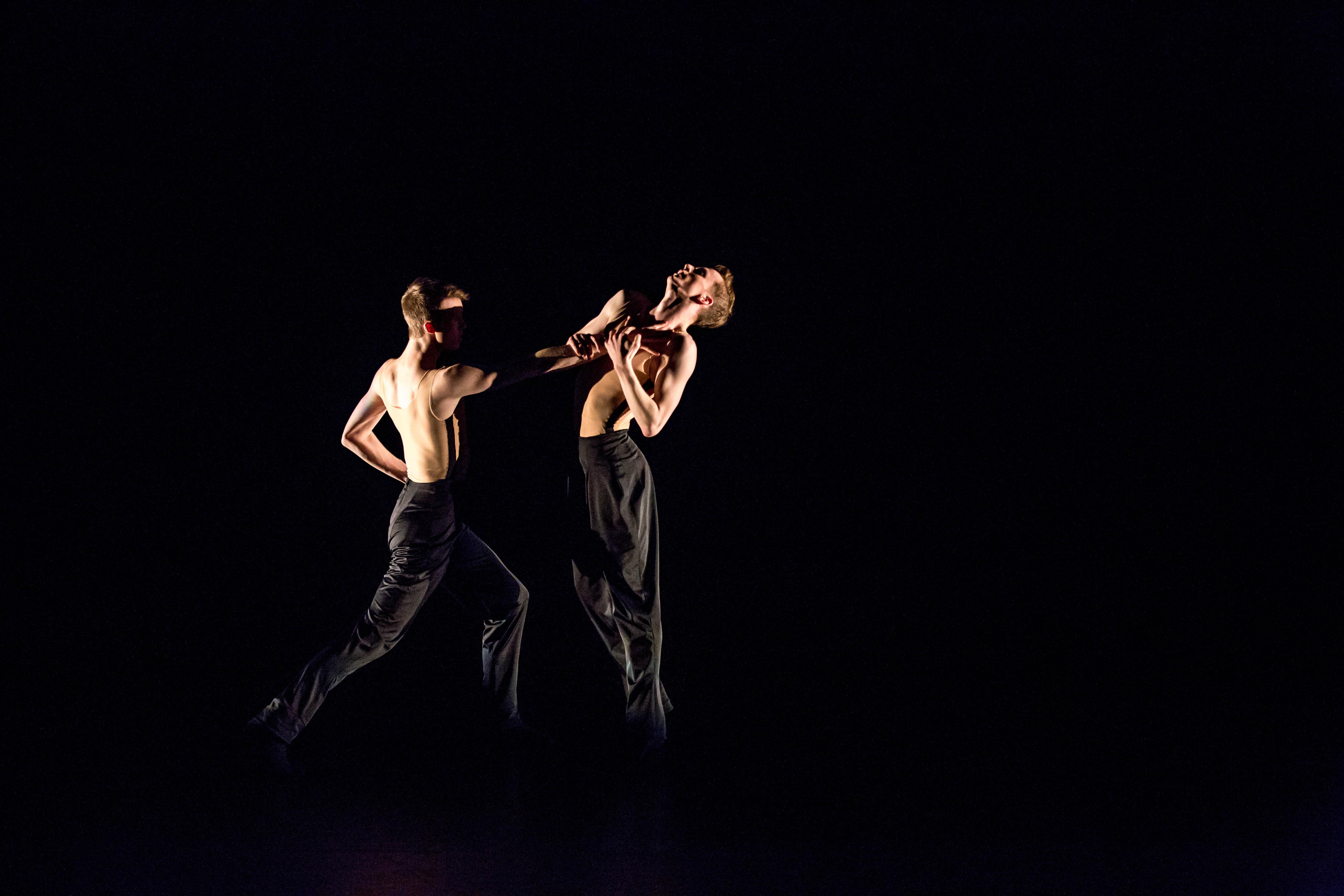 Omar Roman De Jesus's "Boa" (Photo by Cheryl Mann)
One thought: It would be good to challenge the next group of choreographers in this competition to create pieces with a stronger sense of narrative and character – something to shake up all the abstraction.

Les Ballets de Monte-Carlo in "The Sleeping Beauty" ("La Belle") | Auditorium Theatre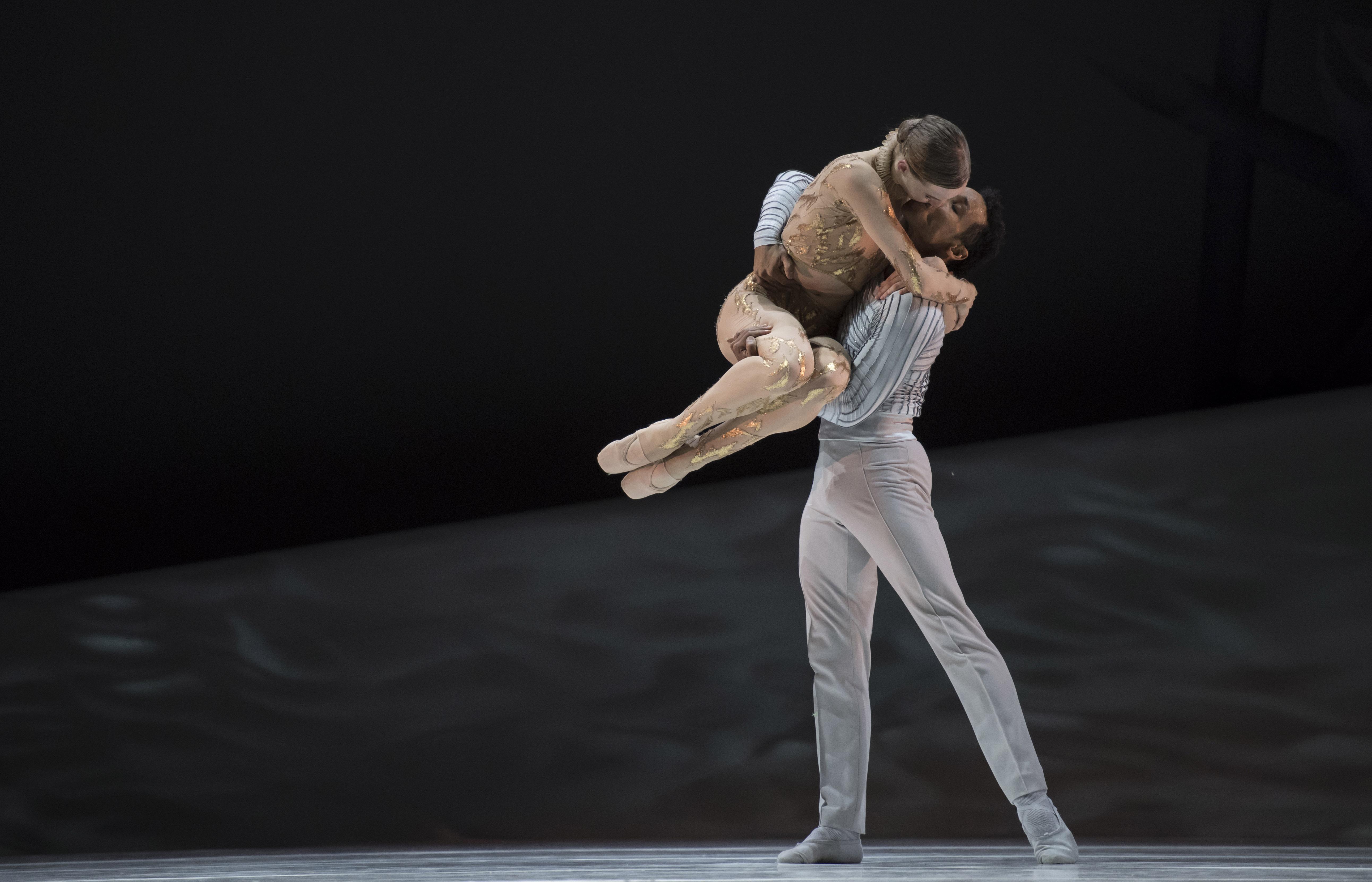 Katrin Schrader, Alexis Oliveira in "The Sleeping Beauty" ("La Belle") (Photo by Alice Blangero)
Not even Bruno Bettelheim, who famously applied Freudian interpretations to classic fairy tales, could have made full sense of "The Sleeping Beauty," the unholy mess of a production created by choreographer Jean-Christophe Maillot.
The dancers in Maillot's company are not to be blamed; they are unquestionably accomplished and often exceptional. The fault lies squarely on Maillot, who, according to a program note, aspires to make "narrative ballets that convey the literary identity of the underlying story."
He failed in all respects on that count. Not only has he savaged the Charles Perrault and Brothers Grimm versions of the story so winningly condensed into the 19th century ballet classic choreographed by Petipa to Tchaikovsky's beautiful score (heard here on second-rate tape). But he has replaced it with a work of relentless sexual violence and terror.
It is one thing to rethink and modernize a classic. It is quite another to appropriate a name and destroy a story – robbing it of a coherent narrative line that not even four pages of program notes could clarify in favor of easy shock value. And dressing it all up with awkward design (Ernest Pignon-Ernest's sets and Dominique Drillot's lighting) only makes things worse. (Jerome Kaplan's costumes for Beauty and Carabosse were splendid, but those for a gaggle of inane courtiers, and for a corps of women who were essentially globe-lit wombs, were horrid.)
Beauty (the exquisite, impossibly fluid and pliable Katrin Schrader), is a stunning dancer, sadly mauled and misused here. Maillot makes her the target of so much molestation, including something of a gang rape, that you wonder how she can ever find love with the Prince (with whom she engages in what might just be the most extended kiss ever staged).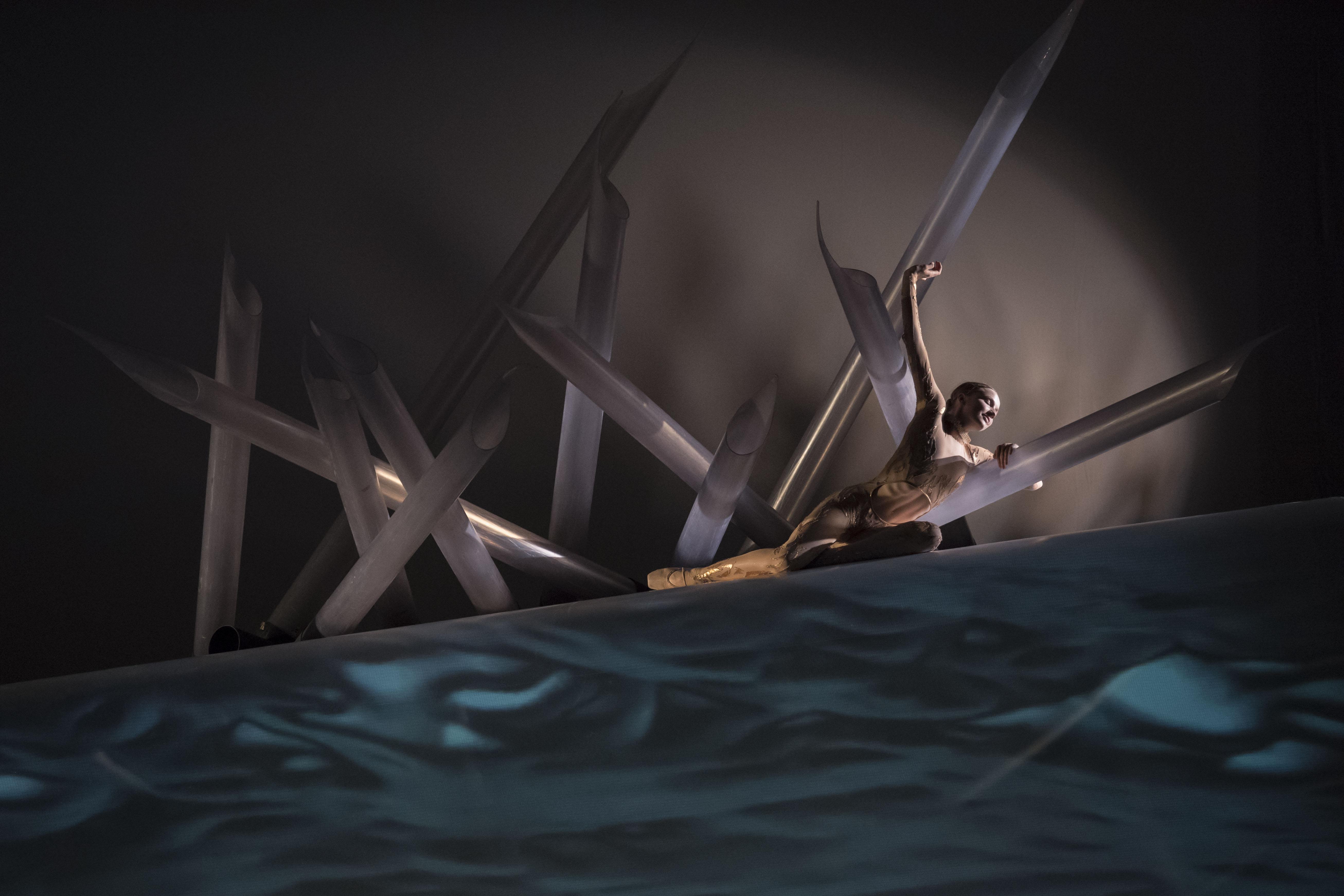 Katrin Schrader in "The Sleeping Beauty" ("La Belle") (Photo by Alice Blangero)
It all begins as the dancer who will become the Prince (the fleet, graceful Alexis Oliveira) is seen reading an antique book. Before long he dozes off and enters a nightmare in which he becomes the much-abused son of an impotent King (Francesco Mariottini), and a monstrous, castrating Queen mother (who also is the evil Fairy Carabosse, and was superbly portrayed here by a male dancer, George Oliveira, decked out with Edward Scissorhand-like claws). 
The story of Beauty's family suggests her parents suffered from fertility issues until her celebrated birth. But their daughter evolves into an ill-fated girl in a bubble (literally) who is terribly tormented by men until she is saved by the Prince.
Enough said, aside from the comment from one young girl in the audience who turned to her mother on the way out of the theater and said: "I didn't know what was happening."
Note: Among the major upcoming dance events are the Alvin Ailey American Dance Theater (with three different programs, March 7- 11 at the Auditorium Theatre); Hubbard Street Dance Chicago (with works by Alejandro Cerrudo, March 23- 24 at the Auditorium); and The Mark Morris Dance Group and Silk Road Ensemble (in "Layla and Majnun," March 16-17 at the Harris Theater for Music and Dance).
---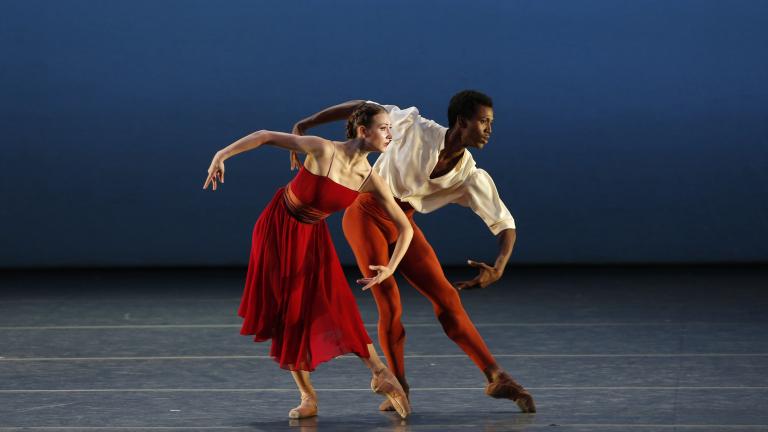 American Ballet Theatre in a Mostly Modern Mode at Harris Theatre
Feb. 23: American Ballet Theatre has traveled light for this engagement, homing in on modern works that mostly thrive on a variety of lighting effects, with several pas de deux lifted from larger ballets and performed on a bare stage that puts the movement in stark relief.
---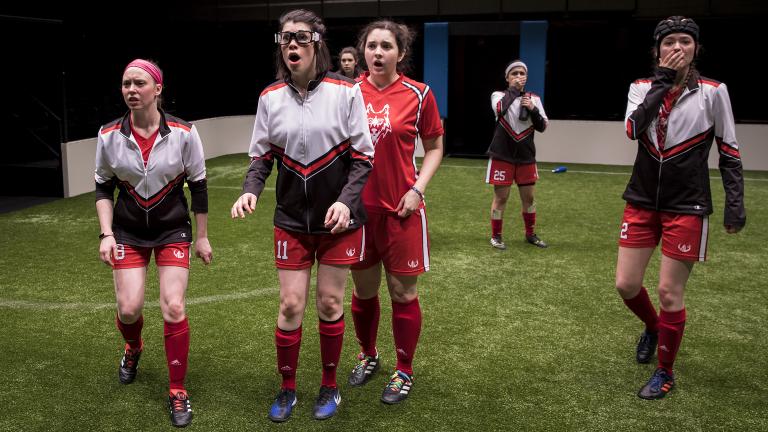 In 'The Wolves,' the Tensions Beneath a Fierce Team Spirit
Feb. 22: Talk about timing: The Chicago premiere of Sarah DeLappe's tour de force mix of verbal and physical athletics and teen angst comes as the U.S. women's ice hockey team wins the 2018 Olympic gold medal.
---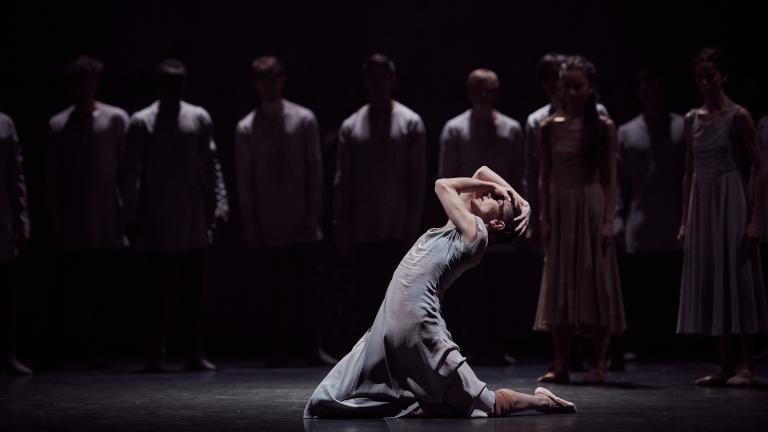 Chicago's 2018-19 Dance Season Already Spinning Into View
Feb. 14: Chicago is dancing up a storm this season, and plans for an exceptionally strong 2018-2019 season are already being announced. A preview of what's to come.
---