Another odd twist in embattled Cook County Assessor Joseph Berrios' bid for re-election: The Cook County Electoral Board has ruled that it is supposed to be a two-person race between Berrios and challenger Fritz Kaegi. So why will a third person be on the ballot?
The petitions of one candidate – tax appeal attorney Andrea Raila – were challenged and found by the board to be not in compliance. Though Raila was ruled off the ballot, her name will still appear on the ballot because she appealed the decision in court, and the deadline has passed for county and city officials to print ballots and get touch screen software ready for the March 20 election.
So county election officials had to go ahead and put her name on the ballot – making it appear to be a three-way race for county assessor. The reason officials included her name was that if the court overturns the election board's decision and rules in her favor, they wouldn't be able to put her name on the ballot at the last minute. Now, if the court affirms that she is disqualified from the race, every voter will simply get a paper printout essentially telling them to ignore the name Andrea Raila, that she is not an actual candidate, and that a vote for her is a vote wasted.
But Raila, who voted early for herself in the Loop on Wednesday, says the move is vindication.
"I voted of course for Andrea Railla, which is on that ballot," Raila said. "My name should be on that ballot. It was on all of the ballots overseas, its on all early voting ballots, and this is what democracy really is all about."
Meanwhile, incumbent Berrios is taking a lot of heat because of the scathing reports on how he has assessed property values. The latest one, backed by his office and Cook County Board President Toni Preckwinkle, concluding that it is very regressive and akin to a wealth transfer from poor property owners to wealthy ones.
RELATED: Property Tax System 'More Regressive' in Cook County, Report Finds
In a one-on-one race, his challenger, self-financed investment banker Kaegi, has a direct shot to take him on. But with two opponents, it could split the anti-Berrios vote and gives him a clearer path to victory – something Kaegi says he will see does not happen.
"The polling shows we're well ahead in a three-way poll," Kaegi said. "The polling shows people want an ethical assessor, someone who doesn't act above the law, and we think the voters will make their decision that way."
Andrea Raila
Also on Wednesday, Kaegi received the endorsement of a handful of South Side Latino and African-American aldermen, saying that Berrios would not represent the homeowners in their wards well. Berrios countered with a long list of aldermen who have endorsed him. There is some thought that Berrios himself is behind the candidacy of Raila, and they've accomplished what they wanted by keeping her on the ballot.
But it's a charge both camps flatly deny.
Follow Paris Schutz on Twitter: @paschutz
---
Related stories: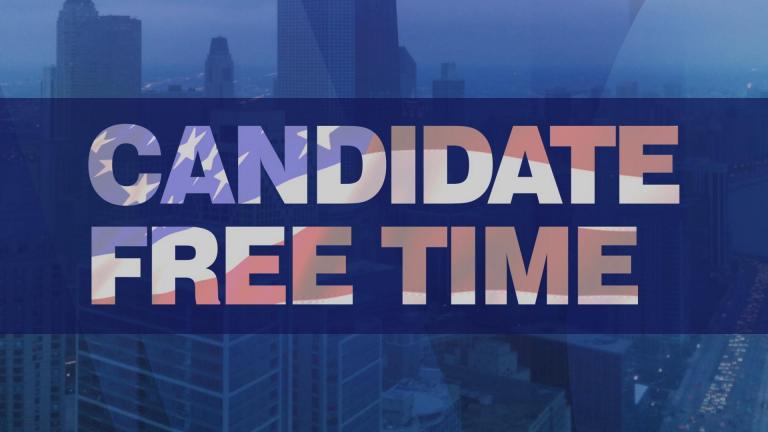 2018 Primary: Cook County Assessor
Feb. 19: Learn about the candidates running for Cook County assessor in the March 20 election as part of WTTW's 2018 Voters' Guide to the Cook County Primary.
---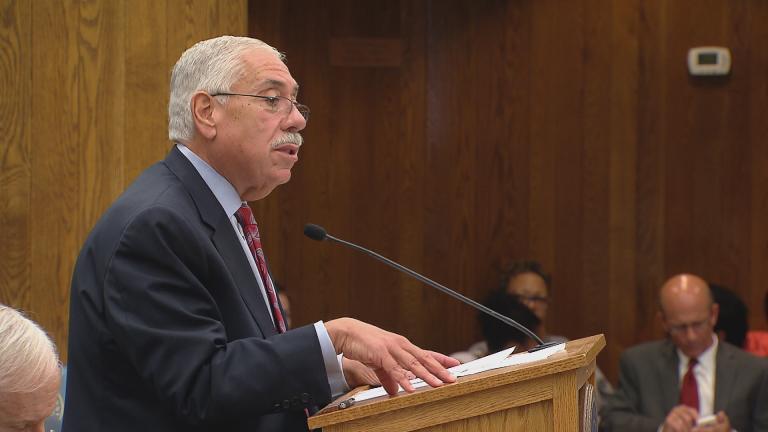 Berrios to Face One Challenger in Race for Cook County Assessor
Feb. 6: Another race in the March 20 primary that is heating up: Cook County assessor. The field narrowed Tuesday to one contender taking on incumbent Joe Berrios, but the dirt is still flying.
---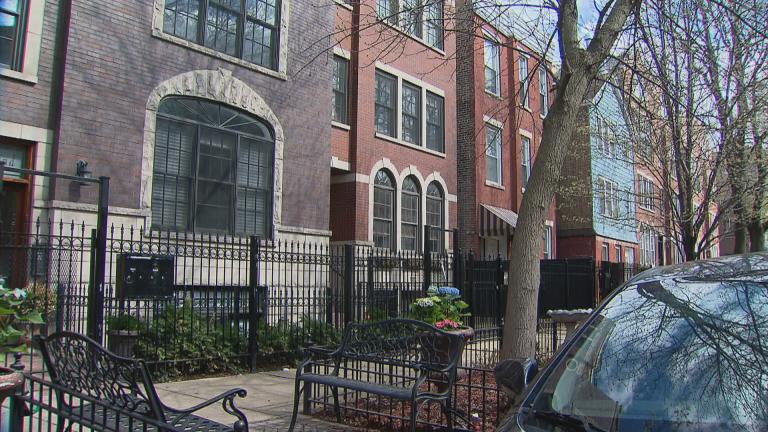 Clock Ticking on Probe of Cook County Assessments
Feb. 1: Is an independent review of the Cook County assessment process just a political cover for embattled Assessor Joe Berrios?
---