While none of the incumbent representatives of Illinois' 18 congressional districts lost their party nominations Tuesday, 3rd District U.S. Rep. Dan Lipinski came perilously close.
While some incumbents ran unopposed, practically all of them will face challenges from across the political aisle in November – the exception being U.S. Rep. Luis Gutierrez, who is not running for re-election in the 4th Congressional District (Cook County Commissioner Jesus "Chuy" Garcia handily won that seat, earning two-thirds of the votes in Tuesday's primary).
Especially close primary races unfolded Tuesday in the 10th Congressional District's Democratic race and the 6th Congressional District's Republican contest.
In the 6th District, clean energy entrepreneur Sean Casten beat out six other Democrats, winning by a margin of 3 percentage points. In November he'll face incumbent Republican U.S. Rep. Peter Roskam, who's running for his seventh term.
"What the Republican party, in general, and Roskam, specifically, have become is distasteful," Casten said Wednesday after his primary win. "Whether it's voting on things without waiting for [Congressional Budget Office] scores or Joint Taxation Committee scores or just making up things like saying, 'Climate change is a hoax.' If you don't think it's important to know things to be a member of Congress, you should get another job that has less impact on the country."
The 6th Congressional District covers suburbs to the northwest and west of Chicago in DuPage, Kane, Lake, McHenry and Cook counties.
In the 10th District, computer consultant Douglas Bennett, a supporter of President Donald Trump, defeated his closest Republican rival by just 1 percentage point. He'll take on incumbent Democratic U.S. Rep. Brad Schneider in a district known to swing between parties.
"We wouldn't have started this if we didn't think we had a good chance to beat Brad Schneider," Bennett said Wednesday. "Some people think it's a moderate district, but I'd call it a pragmatic district.
"I feel that Brad is a very partisan voter – I haven't seen him work very hard to create opportunities for the 10th District. A lot of people are being driven downstate because they can't afford to live in their houses anymore. That's sad," he said.
The 10th Congressional District covers northeast Illinois and several northern Chicago suburbs.
Both Roskam and Schneider ran unopposed.
Casten and Bennett join us in discussion.
---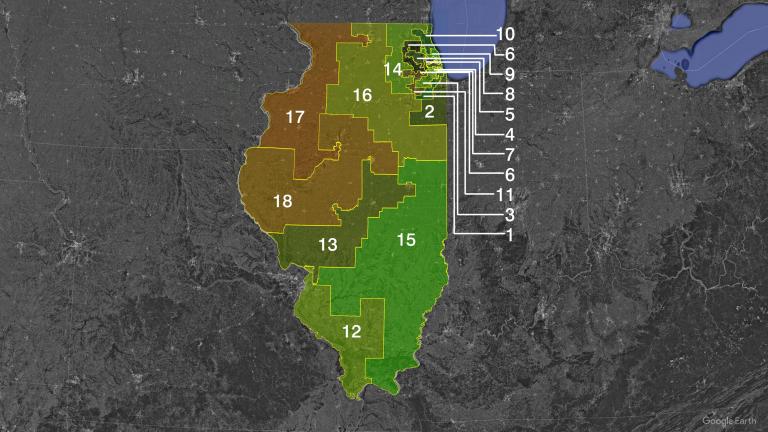 2018 Primary: 6 Congressional Districts to Watch
March 21: Not one of the incumbents in Illinois' 18 congressional districts lost their party's nomination in the March primary. From Lipinski to Quigley to "Chuy" Garcia, see how these primary races shook out.
---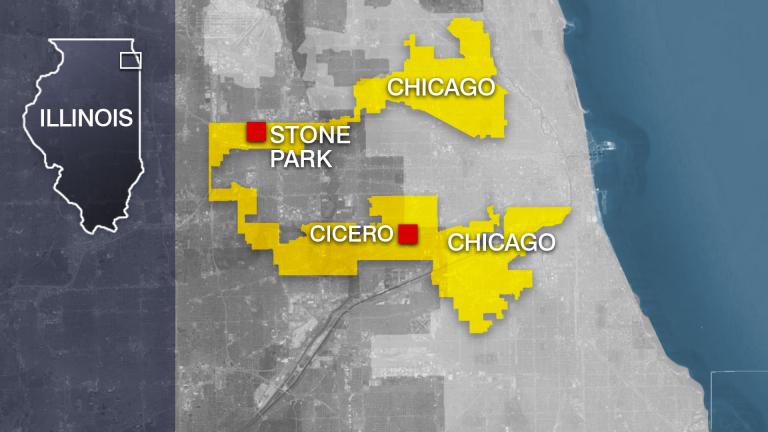 4th Congressional District Forum: Gonzalez, Flores, Garcia
March 15: Democrats Richard Gonzalez, Sol Flores and Jesus "Chuy" Garcia are vying to replace U.S. Rep. Luis Gutierrez. What solutions do they envision for problems impacting this predominantly Hispanic district?
---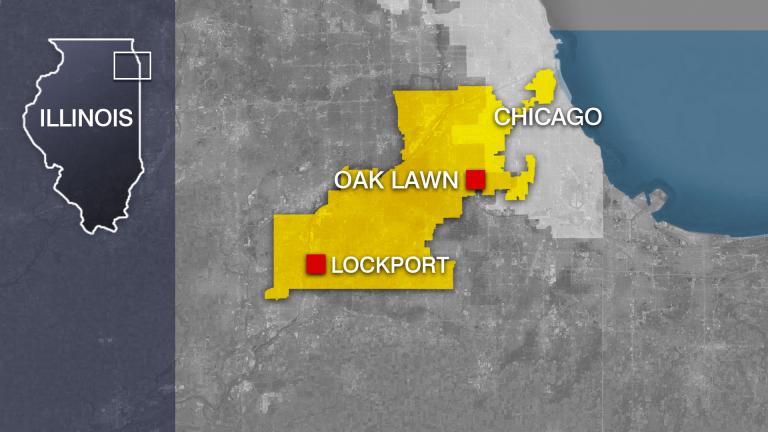 3rd Congressional District Forum: Dan Lipinski and Marie Newman
Feb. 26: U.S. Rep. Dan Lipinski is facing a tough re-election fight in Illinois' 3rd Congressional District. Lipinski and challenger Marie Newman join us for a candidate forum.
---