(Chicago Public Schools)
She's only officially been on the job for a few weeks, but Chicago Public Schools CEO Janice Jackson is already earning recognition for her work to improve the district.
Jackson was named Wednesday as one of Education Week's "Leaders to Learn From" in 2018, joining a dozen other school district leaders from across the country. The annual award highlights district chiefs who have "seized on smart ideas, executed them skillfully, and are seeing promising results for students and schools."
"National education experts see what Chicago already knows, Janice Jackson is a leader who inspires in our schools and throughout Chicago," Mayor Rahm Emanuel said in a statement Wednesday.
"As this honor makes clear, she is also inspiring a new sense of what is possible to a new generation of world-class leaders in school districts across the country. Just as she has earned the respect of Chicago students, families, residents and educators, Janice has earned this remarkable recognition as well."
Jackson specifically was highlighted for her leadership in supporting urban schools. The Chicago native and CPS grad was officially named as CEO last month following Forrest Claypool's resignation late last year. She said she was humbled by the announcement, viewing it as "a reflection of the collective work that our educators, school leaders, students, and families have put in to their public schools."
"High-performing principals need autonomy, and need the district to be very explicit about it," says @janicejackson. See how the new Chicago CEO gives school leaders a voice in district policy. https://t.co/L6TgnnVKyN #LeadersToLearnFrom pic.twitter.com/4Og1v2yr8y

— Education Week (@educationweek) February 21, 2018
---
In naming her as a 2018 honoree, Education Week notes the tumultuous recent history of the district's CEO – Claypool resigned amid an ethics scandal and his predecessor, Barbara Byrd-Bennett, is in federal prison on a corruption conviction – and notes Jackson "will be drawing on every tie she's made in a lifetime of education in Chicago" as new CEO.
She previously served as CPS' chief education officer after years spent as a teacher, principal and network chief within the district. In her brief time as CEO, Jackson has said she hopes to be a collaborative leader, putting an emphasis on improving parent and community engagement. Her honoree profile also states she plans to develop leaders across all district levels and give principals a voice as policy advisers.
"Know that as I transition I am prepared to continue to the positive momentum the district has made academically, but also address some of the more topical issues, and also more difficult issues, that our city faces," she said last month.
"While we may disagree sometimes on policy and how to get there, we do agree on one common goal: ensuring that children receive the best experience possible in our schools."
Jackson is the first Chicago educator to make the "Leaders to Learn From" list in the award's six-year history and only the second Illinois honoree, joining John Asplund, who was recognized for his work in the Farmington Central school district in 2016.
Contact Matt Masterson: @ByMattMasterson | [email protected] | (773) 509-5431
---
Related stories: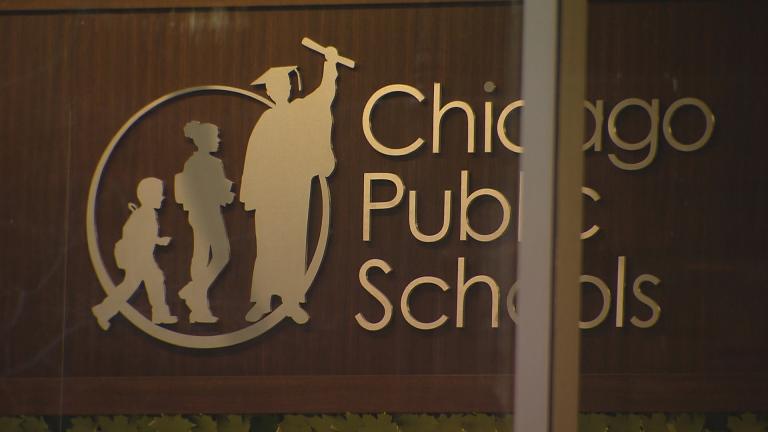 Janice Jackson Picks Board of Education Member for CPS Leadership Team
Jan. 10: Janice Jackson Picks Board of Education Member for CPS Leadership Team
---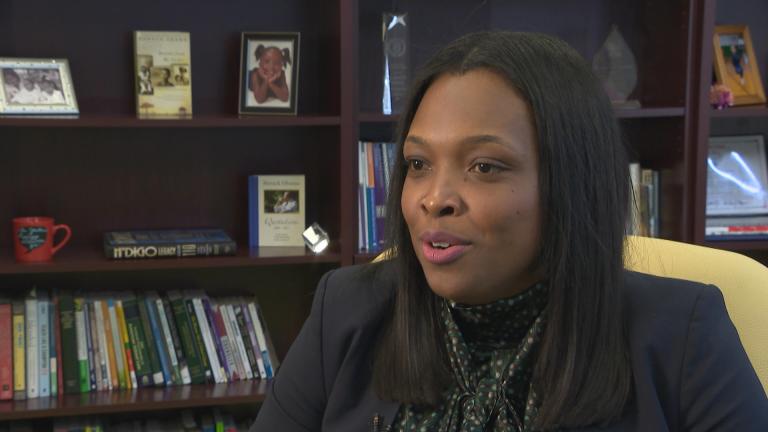 Janice Jackson Shares Her Vision for Chicago Public Schools
Jan. 3: Chicago Public Schools students return to the classroom next week, but the district's new chief executive officer is already at her desk, planning for the rest of the school year, and the future of CPS.
---
CPS Acting CEO: Improving Parent Engagement 'A Top Priority'
Jan. 2: Chicago Public Schools' new leader Janice Jackson announces plans to hold community meetings throughout the city this spring in the hopes of sparking an open dialogue about the district's biggest needs.
---