CIA Director Mike Pompeo warned in an interview broadcast Monday morning on CBS that North Korea is only a "handful of months" away from being able to strike the United States mainland with nuclear weapons.
Earlier this month, diplomatic relations between the U.S. and North Korea hit a new low when President Donald Trump tweeted that he had a bigger nuclear button than North Korean leader Kim Jong Un—and that his worked.
But against that backdrop, we have also seen an apparent thaw in relations between North and South Korea, with North Korean athletes now set to take part in the Winter Olympics in Pyeongchang, South Korea, as part of a unified Korean team.
So can Olympic diplomacy really defuse the threat of war on the Korean Peninsula?
Bruce Cumings, a professor of history at the University of Chicago and a specialist on modern Korean history believes conciliatory moves made toward the South by North Korea's leader in a New Year's speech could be significant.
"There never has been in our long history of conflict with North Korea a president who in any form publicly humiliated and insulted the North Korean leadership and threatened to totally destroy them," said Cumings. "Kim Jong Un's New Year speech was a masterstroke in terms of being like pricking a balloon and letting all the air out in terms of the tension that so filled all of us over our relationship with North Korea. I don't think anyone expected that."
Cumings said that ironically, Trump's lack of understanding of the history and issues involved has actually made it easier for South Korean president Moon Jae-in to make overtures to the North.
"South Korea has to do this sort of balancing act," said Cumings. "President Moon has tried to reach out to President Trump and find out what he wants, but by virtue of Trump's ignorance and inattention to Korean affairs—and many other affairs around the world—it has opened a space for South Korea to go much more deeply into a conciliatory stance toward the North."
But there are officials in Washington who want to ensure Moon doesn't go too far and who believe he "needs to be kept on a short leash," said Cumings.
"These are the kinds of things people in Washington say because they want to control the situation. … But the fact is that Trump's inattention and the chaos with respect to foreign policy has allowed President Moon to respond to Kim Jong Un and both of them seem to be getting along very well which has greatly relieved the tension not just in Korea but around the world."
Karl Friedhoff, a Korea specialist at the Chicago Council on Global Affairs, is more skeptical that this Olympic diplomacy is going to amount to anything more than a PR move.
"I think it is insignificant, quite frankly," said Friedhoff. "The South Koreans are trying to make a big deal out of this and the national media is covering it intensely but at the end of the day I don't think there is going to be any significance to this combined Olympic team."
Friedhoff said it is to be expected that before a prestigious global event like the Winter Olympics that North Korea would "play nice" because it wants to participate.
"The real question is, what's going to happen after the Olympics have come and gone?"
Friedhoff adds that he doesn't believe North Korea's leadership is overly concerned by Trump's tweets.
"I don't think North Korea is really responding to that because part of its game is to do the same thing. They referred to President Obama as a monkey in an official statement."
But if an errant tweet or miscommunication is unlikely to trigger conflict, Friedhoff worries that a miscalculation could, especially with reports that the U.S. is gathering a force of strategic bombers in Guam.
"Miscommunication is something far different from a miscalculation. A miscalculation is if North Korea thinks the U.S. is going to attack so they respond preemptively which could mean launching (an attack) on Seoul and Tokyo," said Friedhoff. "The one positive here is that the United States hasn't yet withdrawn U.S. citizens or family of contractors and active-duty military. That would be a real warning light to North Korea and that might see them launch something a little more provocative and perhaps lethal."
Cumings and Friedhoff join Phil Ponce to discuss the threat level on the Korean Peninsula.
---
Related stories: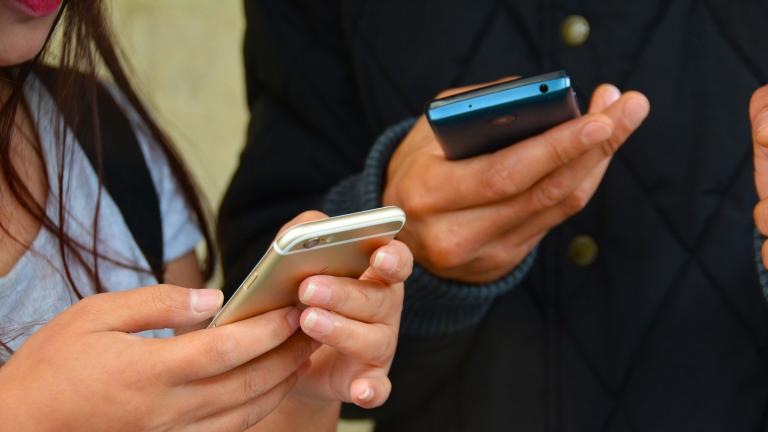 What Would a Nuclear Threat Alert Look Like in Illinois?
Jan. 19: How would Illinois residents be notified of a nuclear threat – and where should they seek shelter if an alert was issued? We speak with the Illinois Emergency Management Agency.
---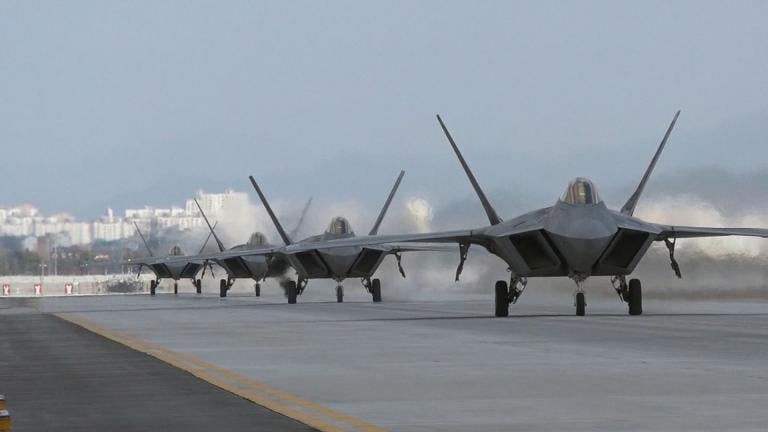 North Korea, US 'In Game of Nuclear Chicken'
Dec. 5, 2017: White House national security adviser H.R. McMaster believes the U.S. is inching closer to war with North Korea.
---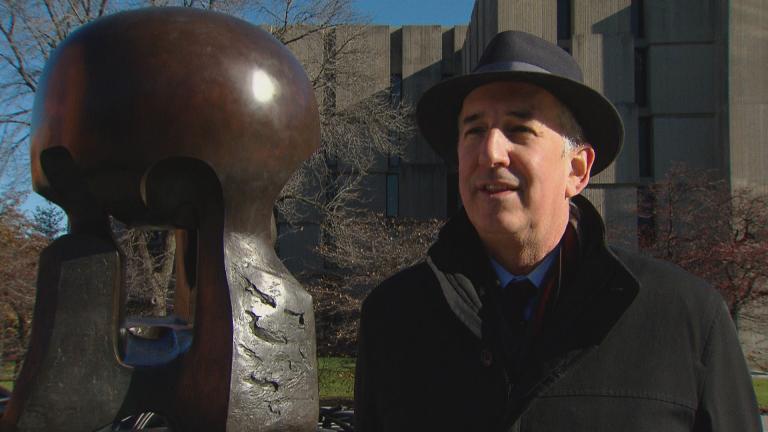 The Nuclear Age at 75: Remembering Chicago's Role
Nov. 30, 2017: The nuclear age was triggered in Chicago 75 years ago this week. We remember that fateful day, the man behind it and the lingering implications.
---