After a whirlwind summit with North Korean dictator Kim Jong Un that lasted a little under five hours, President Donald Trump is already bringing change to the Korean Peninsula.
After their meeting on Sentosa Island in Singapore, Trump declared that he trusted Kim, who he described as "a very talented man."
But catching both the South Korean government and apparently the Pentagon by surprise, Trump also announced that he was cancelling joint military exercises conducted annually by the United States and South Korea.
The two leaders also pledged to build a better relationship and Kim reaffirmed a commitment to work toward the complete denuclearization of the peninsula – but there were few specifics on how that would be verified.
Participation in the annual military exercises has long been a way for the U.S. to demonstrate its commitment to defending South Korea. But Trump on Tuesday said he was cancelling them because they were "provocative" and also "tremendously expensive."
South Korean Consul General to Chicago Jong-kook Lee said that his government wants to get more information about the remarks made by Trump.
"Given the alliance between the United States and South Korea we thought the joint military exercises were an essential element for our soldiers to be ready for any situation on the Korean Peninsula," Lee said. "Is he intending to scale down the military exercises or totally suspend them? There are indeed uncertainties about his remarks."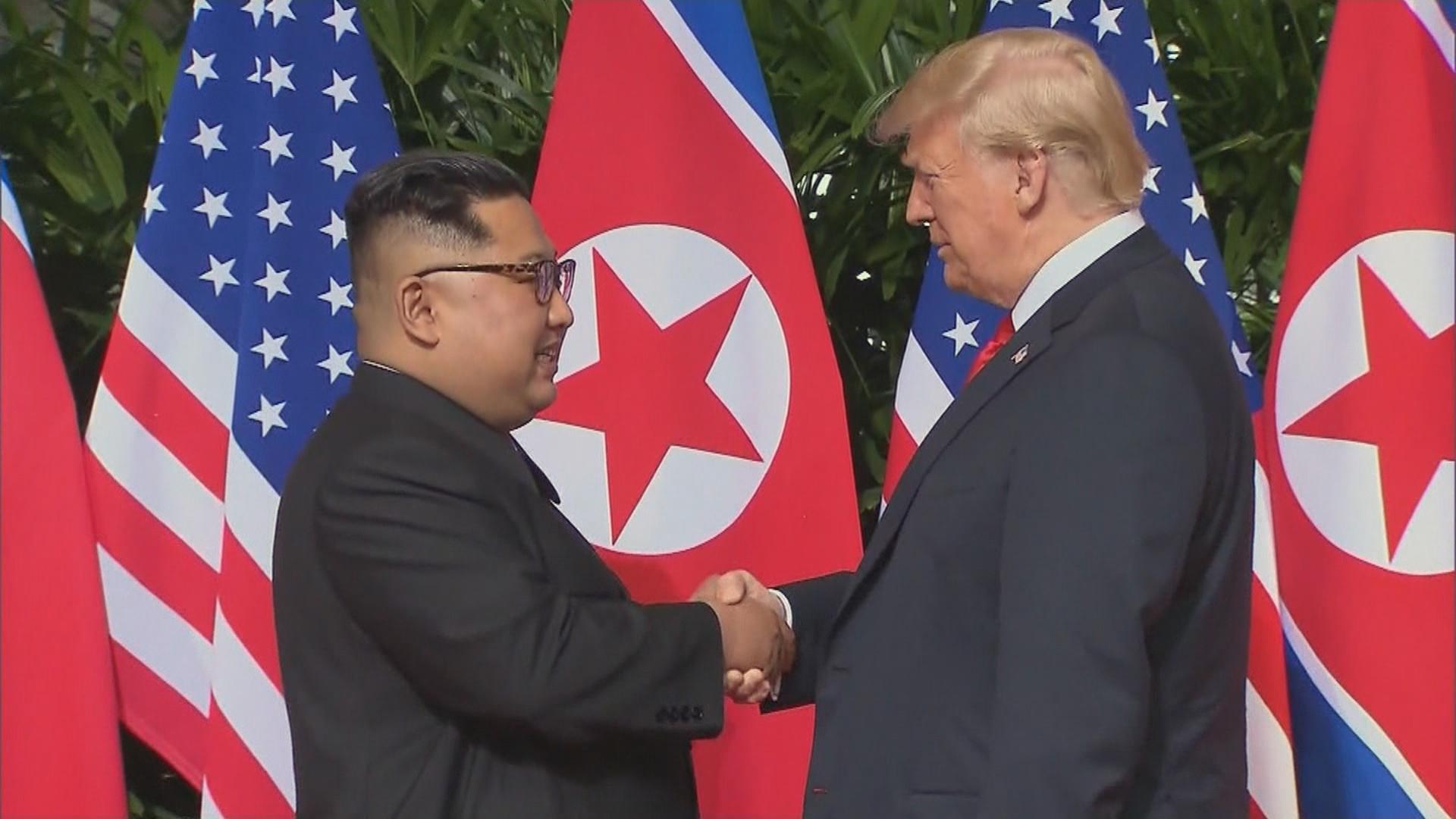 Katrin Katz is a Korea expert at the Center for Strategic and International Studies and was director for Japan, Korea and oceanic affairs on the National Security Council under President George W. Bush.
"Catching Seoul off guard with the announcement of suspended military exercises was not a good sign," said Katz. "This also constitutes an immediate win for China, which sees its own benefits from weaker US-ROK (South Korea) alliance coordination and a halt to exercises."
She also questioned whether Kim is truly committed to giving up his nuclear arsenal, noting that North Korea has broken similar commitments in the past.
"Whether or not complete, verifiable and irreversible denuclearization is achievable is an important question, I think I'm in good company with many analysts in being skeptical of that," Katz said.
"The denuclearization pledge included in the joint statement was vague and not new – the U.S. achieved a more detailed written commitment to 'abandoning all nuclear weapons and existing nuclear programs' in the 2005 Six-Party joint statement. Time will tell whether these early 'gifts' from the U.S. were worth it in the long run."
Trump also said that at some point he would like to bring U.S. troops home from the peninsula, a move that Katz said would have China "dancing for joy."
But she said that China could help pressure North Korea to give up its nuclear ambitions, because it "doesn't like North Korea's nuclear development because it makes for instability in the region."
Lee agrees that China would like to see North Korea denuclearize.
"It's not easy to define the role of China in this matter," said Lee, "but we at least have to admit that China shares the same interests in denuclearizing the Korean peninsula."
Lee and Katz join Paris Schutz to discuss the latest developments in U.S.-North Korea relations.
---
Related stories:
Trump Withdraws US from Iran Deal as North Korea Nuclear Talks Loom
Trump Floats DMZ as Site for Summit With North Korea's Kim Jong Un
US Warns of North Korean Threat Amid Winter Olympic Diplomacy
North Korea, US 'In Game of Nuclear Chicken'
---