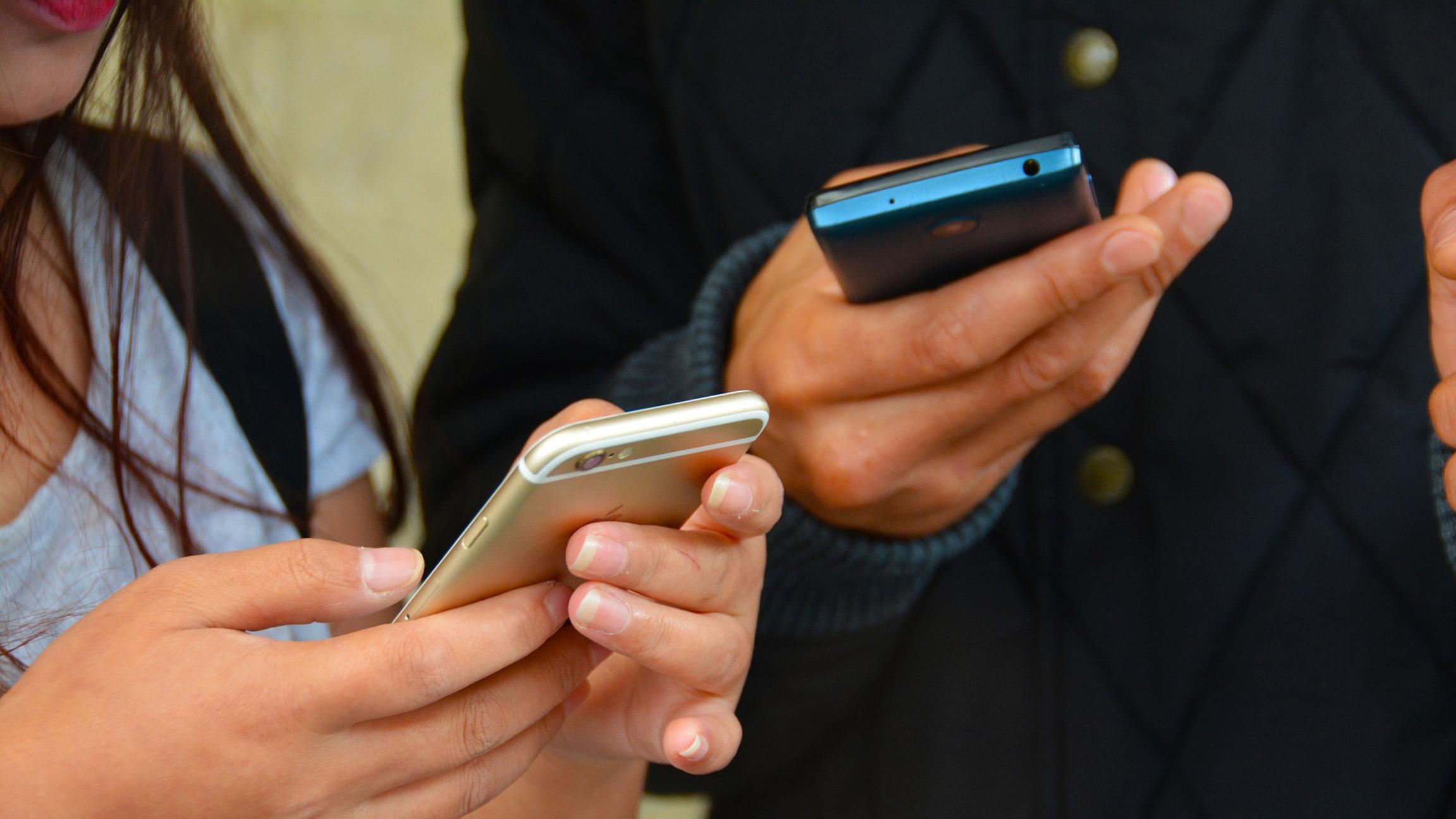 It's difficult to imagine: An emergency alert warns of an inbound ballistic missile threat. But this was the reality last weekend in Hawaii after residents were told to "seek immediate shelter" for just such an event. The alert, issued by the Hawaii Emergency Management Agency, remained in place for 38 minutes before it was canceled.
The warning was a mistake (there was no inbound missle), but persistent tension between the U.S. and North Korea – along with heightened rhetoric between President Donald Trump and Kim Jong Un – is real. 
In Illinois, officials are bolstering resources dedicated to nuclear threats, including adding more content on the topic on the website of the Illinois Emergency Management Agency. In July, the agency plans to address the topic of radiation safety and preparedness during a monthlong campaign.
IEMA Communications Manager Patti Thompson said she can't comment on the false alert in Hawaii, but that the agency is following the situation closely.
"We want to see what happens in other states with alerting [residents]," she said. "[There are] lessons learned that we can get from those types of incidents – both good and bad – that we can implement here."
The warning in Hawaii was issued through the Integrated Public Alert and Warning System, which is used by local, state and federal agencies to distribute messages through smartphones, as well as TV and radio broadcasts. (Illinois residents have likely received messages via this system for severe weather alerts such as flash flood warnings).
"Most of us have experienced these alerts over the last several years if we have a smartphone," Thompson said. "The alert goes off day or night with a nice loud warning."
The same system would be used if a nuclear missile threat were imminent in Illinois, though the message would likely come from the federal government. "They're monitoring this type of thing, and the state could amplify that message using the system," Thompson said.
What to do if an alert is issued
If a nuclear missile threat alert were issued, people should seek shelter immediately. "Go inside, stay inside and stay tuned," Thompson said. Head inside "substantial buildings," or those with heavy walls, composed of materials like metal, cement and brick. If possible, hunker down in a basement.
If you find yourself in a building with lots of glass windows, seek shelter in the innermost rooms that don't have any windows. "Get as much space as possible between you and the outside," Thompson said.
In Illinois, don't expect to seek shelter in a state-designated fallout shelter – the state hasn't had a list of their locations for decades, according to Thompson. 
"After the Cold War, it became less of a priority," said Thompson, who recently discovered her alma mater Quincy High School had a fallout shelter in the school's basement. 
Many of the buildings that were once designated as fallout shelters have likely been repurposed for other uses, she added. 
While chances of survival at a nuclear blast site would be slim, "these events can be survivable by people not in the immediate area of the blast itself," she said. "There would be radioactive fallout from [the blast]. That's what we're trying to protect people from because that can be very survivable, but you want to limit your exposure to that radioactive fallout and the biggest way to do that is to limit your time outside."
Remain inside until you receive notification that it's safe to go outside and then immediately leave the area, Thompson said. 
For more information about how to prepare for a nuclear blast, visit the Department of Homeland Security's website. 
Contact Kristen Thometz: @kristenthometz | [email protected] | (773) 509-5452
---
Related stories: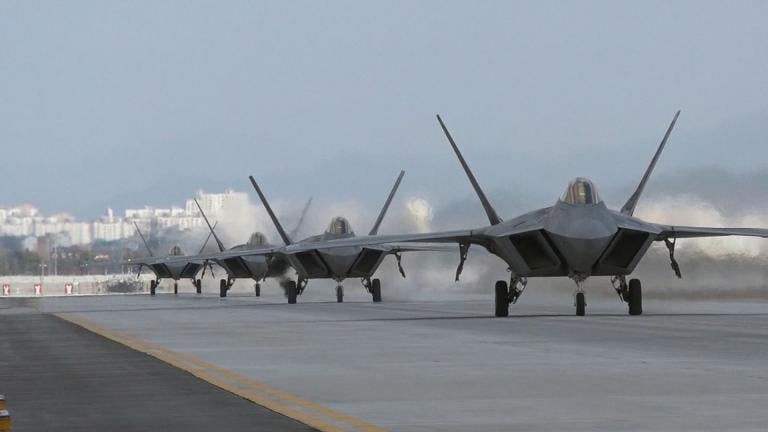 North Korea, US 'In Game of Nuclear Chicken'
Dec. 5, 2017: White House national security adviser H.R. McMaster believes the U.S. is inching closer to war with North Korea.
---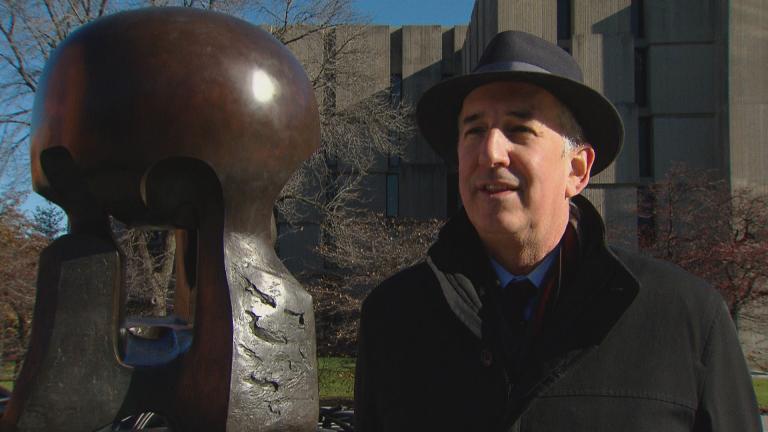 The Nuclear Age at 75: Remembering Chicago's Role
Nov. 30, 2017: The nuclear age was triggered in Chicago 75 years ago this week. We remember that fateful day, the man behind it and the lingering implications.
---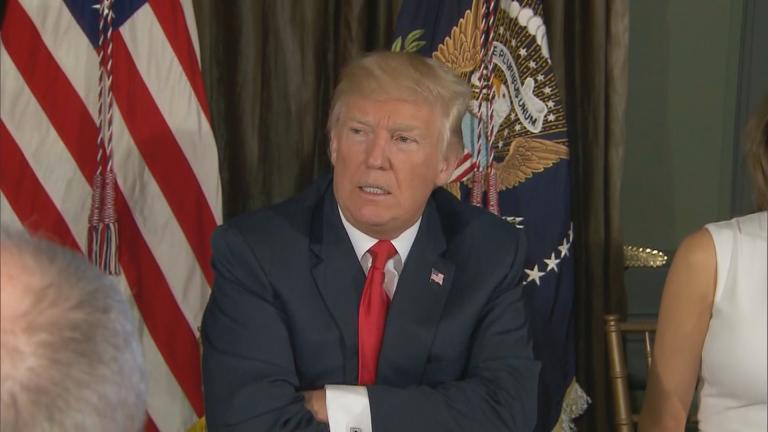 GOP Senator Warns Trump's Recklessness Could Lead to World War III
Oct. 9, 2017: Cryptic comments, contradictory statements and tweets: President Donald Trump's foreign policy approach has some members of his own party on edge.
---