University of Chicago Korean Studies Librarian Jee-Young Park says she didn't know much about North Korea while growing up in her native South Korea.
Her knowledge of the authoritarian country, Park says, came from watching the news, which mostly covered nuclear activity or politics. But she grew a deeper understanding of the country last year, thanks to postal stamps from North Korea.
While searching for new materials to add to the Regenstein Library's East Asian collection in January 2019, she came across an album of stamps.
"I was very interested, so I just ordered one stamp album and wanted to see what was available inside," Park said.
And what she found stunned her.
"I assumed that stamps only cover only political matters and those related subjects, but I was very surprise," she said.
That initial discovery led her to acquire a total of 2,000 North Korean stamps for the library's collection from two vendors – one in China and anther in Germany. The stamps are authenticated by a North Korean mail ink stamp. They span from 1962 to 2018, and range in as many subjects as years.
"There is some propaganda but also we can see the day-to-day, more ordinary life of North Korean society," she said.
That includes stamps showcasing subway systems, zoos, the Olympic Games, World Cup championships, Western European art, and buildings and streets Park says she never knew existed.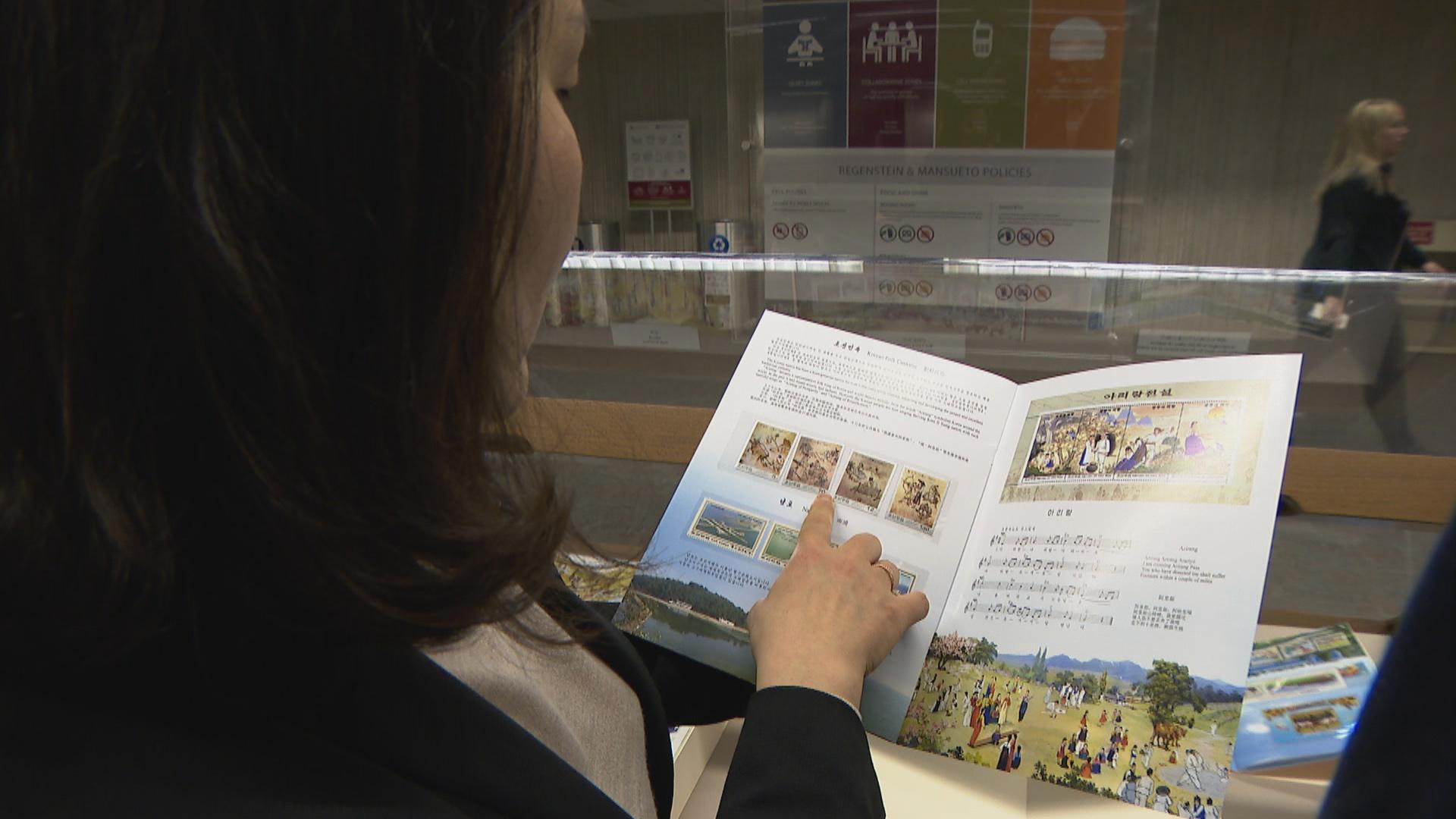 (WTTW News)
Park says the collection is meant to support teaching and research for faculty and students. One of those students is Eilin Perez, a Ph.D. candidate in the university's history department studying North Korea's diplomatic history.
He became interested in the region in high school after participating in Project Bridge, a program that introduced him to Korean culture and the mystique of North Korea.
"What is put out by North Korea – I'm very interested in thinking about why it's being put out, in questions of representation, and kind of the history that surrounds some of this representation of particular historical narrative," he said.
Perez says stamps he's found helpful are those commemorating visits by Chinese leaders in North Korea.
"The stamps offer a gateway for us to understand a historical moment or representation of a historical meeting," he said.
"It's not the whole picture, but it gives us the kind of piece of the puzzle that gets the ball rolling."
The collection is now digitized and available for anyone to see online.
Thanks to that, Park says she was able to show the collection to her parents and two brothers, who live in South Korea.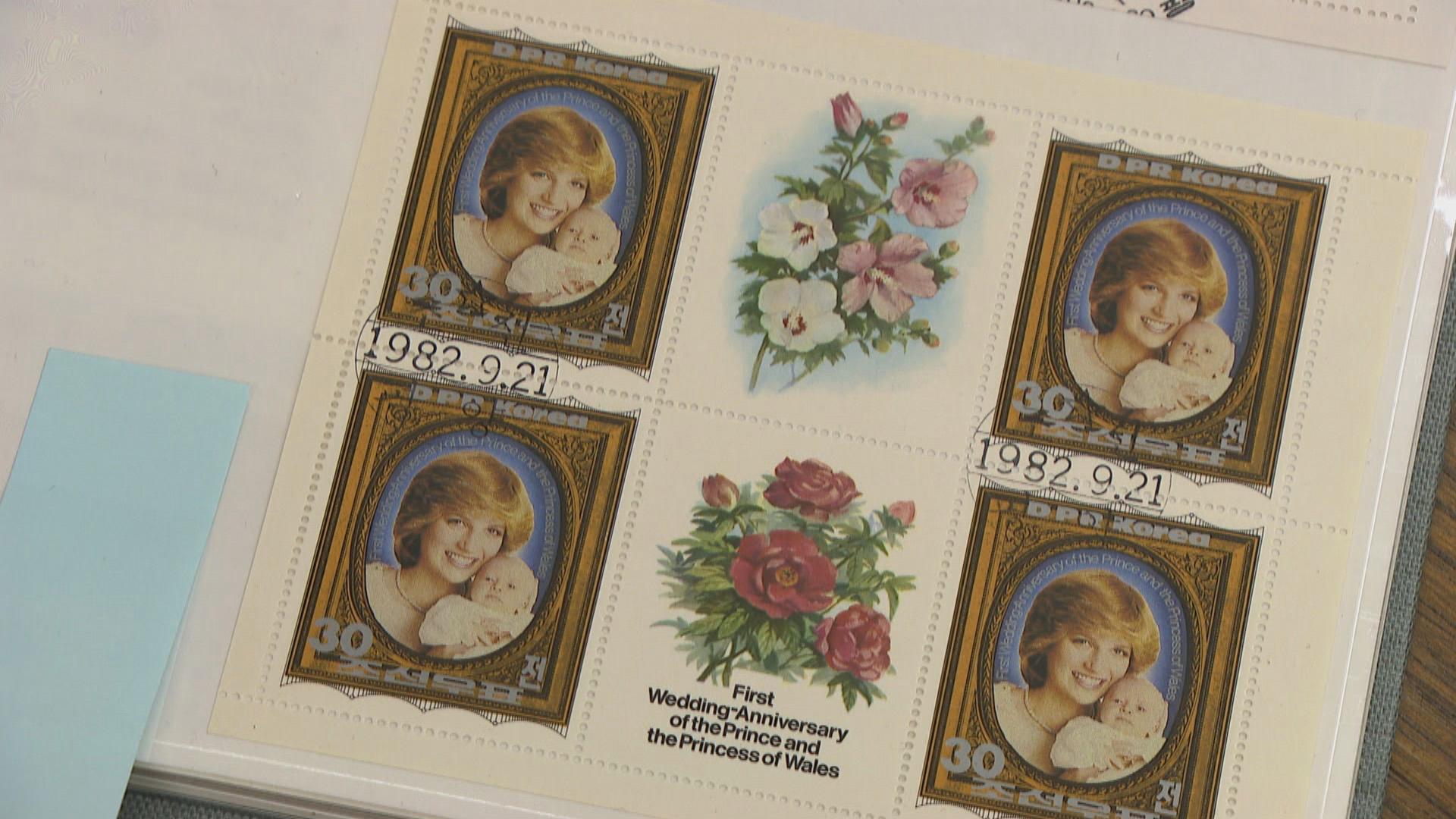 "There are many, many dinosaur stamps, and even Lady Diana stamps that North Korea published, and oh, they were very surprised," she said.
The collection is on public display at the University of Chicago's Regenstein Library through Feb. 12, 2020.
---