While Chicago Public Schools students in Englewood and across the city returned to class Monday after winter break, the Chicago Teachers Union is hoping to prevent the district from shuttering multiple schools this year, claiming that doing so may violate their labor contract.
"The rules of the contract are there and they apply to everyone," CTU Vice President Jesse Sharkey said during a press conference Monday morning at City Hall. "It's plain language, a legally binding agreement, and our legally binding agreement says that no schools shall close unless they can't meet graduation requirements."
Sharkey is referring to a side letter included in the union's contract with CPS, which states the Board of Education cannot close down any neighborhood schools due to under-enrollment unless it is during the last two years of the agreement and "the school cannot satisfy graduation requirements for students."
The union claims four Englewood-area schools set to close this year have all met those requirements, and filed a grievance with CPS late last week hoping to prevent this action. The move won't be finalized until after a board vote, which could be held as early as next month.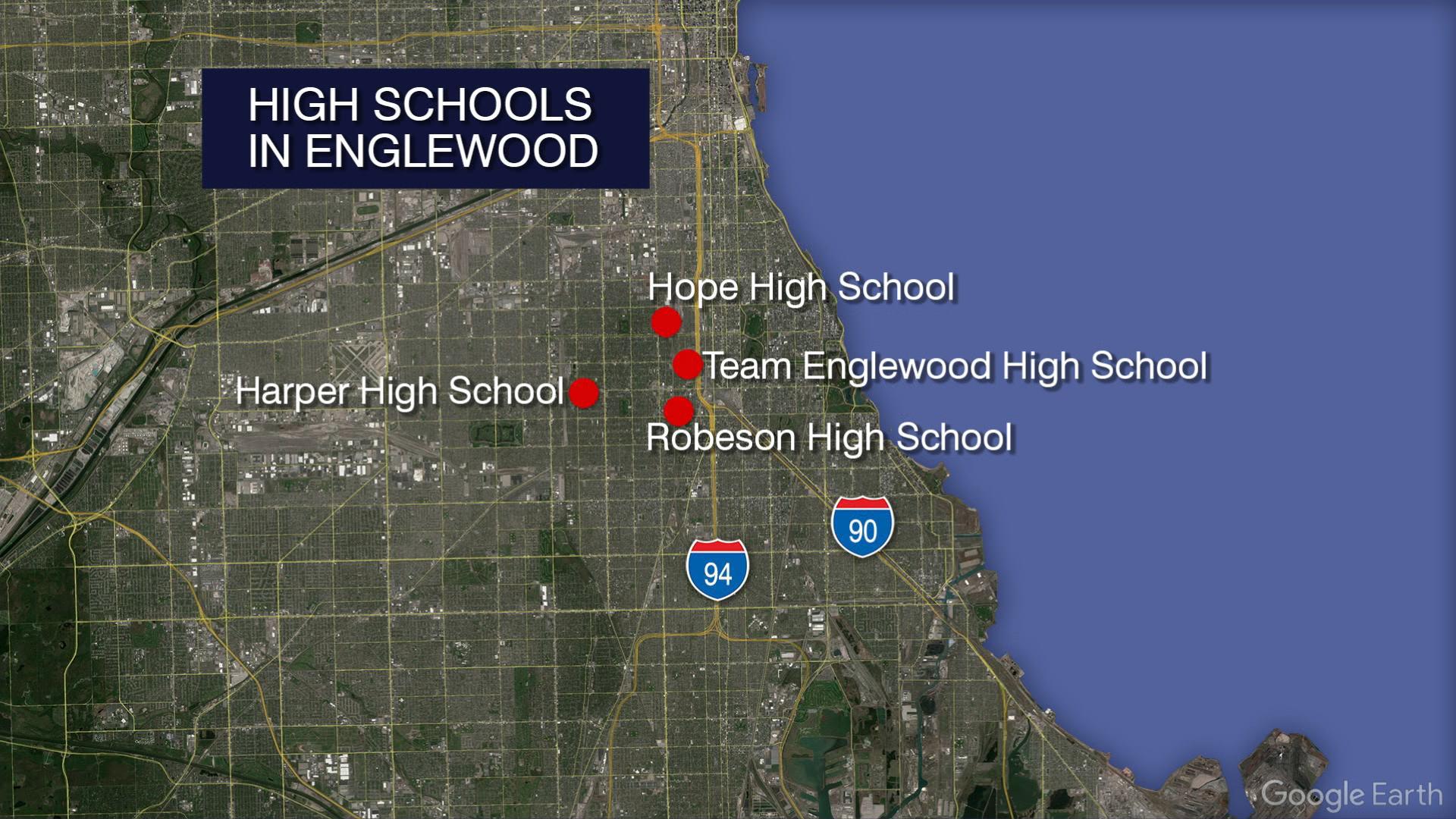 CPS on Friday released updated renderings of a proposed 1,200-student building in Englewood that would replace those schools – Hope, Harper, Robeson and TEAM Englewood – beginning with a freshmen class in fall 2019.
CTU asked Mayor Rahm Emanuel to instead invest in those schools and abandon its proposal in a letter Monday outlining a half-dozen policy changes they hope to see made in the new year. Those include a demand for public support for an elected school board and implementation of an evidence-based funding model, following in line with the state's new model adopted last year.
"School closings is a racist and failed policy," CTU Political & Legislative Director Stacy Davis Gates said. "You do not close schools in environments that need investment. It is high time Chicago stand up and reject school closings."
A CPS spokesman did not respond to a request for comment Monday afternoon.
The union also wants the mayor to provide CPS acting CEO Janice Jackson with enough autonomy to implement her own vision for the district.
Jackson, who previously served as an educator and principal within CPS before moving into its central office, took over on an interim basis last month after then-CEO Forrest Claypool resigned.
"We want the new CPS CEO to succeed. We do," Sharkey said. "And by succeed we mean make the kind of policies that will ensure every student has access to a rich curriculum, to a safe and welcoming environment and to the kinds of wraparound services that can really demonstrate our commitment to their development as students."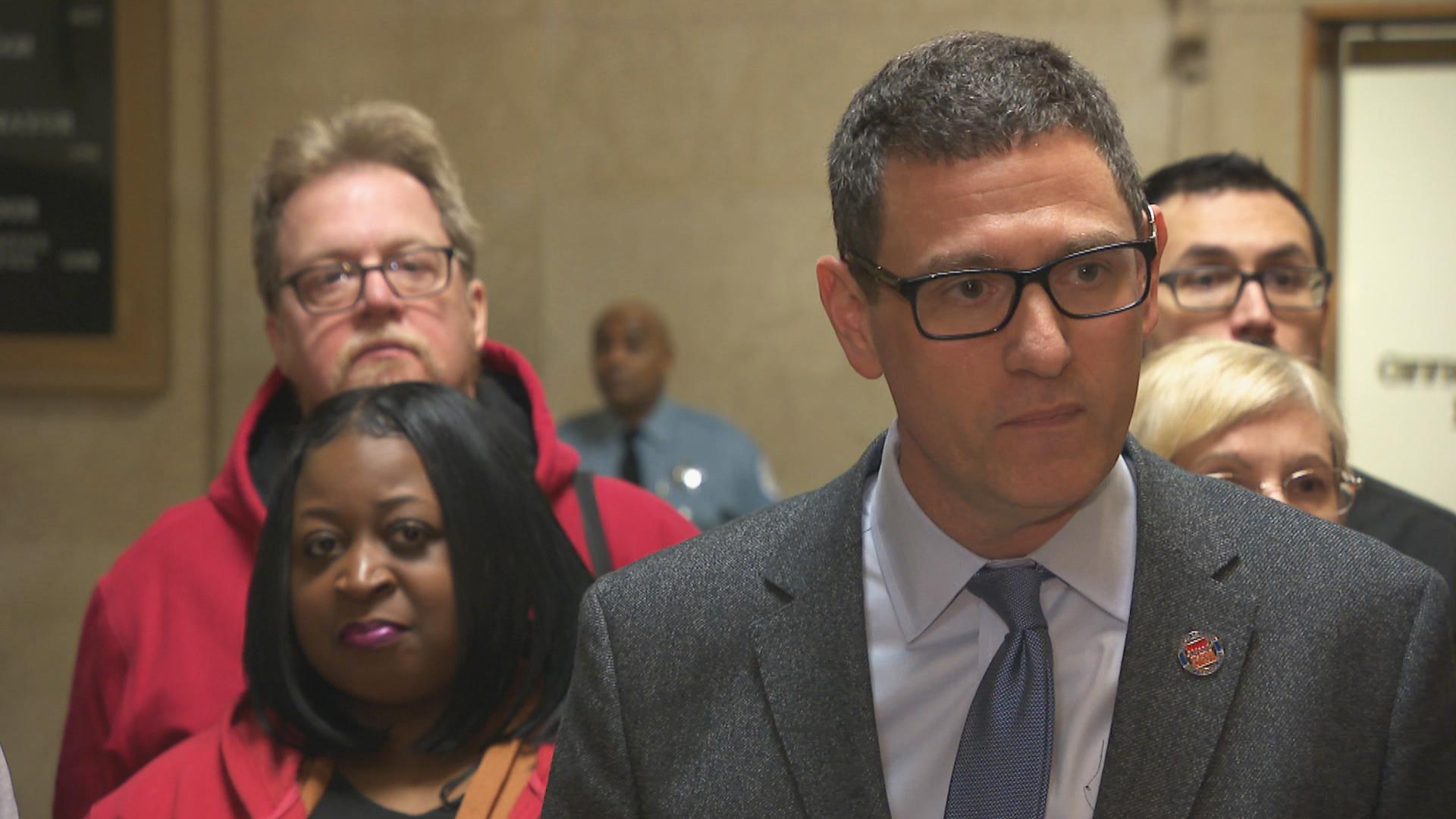 Chicago Teachers Union Vice President Jesse Sharkey said Monday that proposed school closings may violate its labor agreement with CPS. (Chicago Tonight)
In its letter to the mayor, CTU calls on Emanuel to fix what it calls a "flawed choice model" for schools and revamp the new GoCPS application system, which they believe will drive down enrollment in neighborhoods schools and could lead to more closures.
This week also marks the beginning of public hearings held to discuss those closings, along with a plan to convert the National Teachers Academy in the South Loop neighborhood from an elementary into a high school by 2019-20.
CPS on Monday issued draft enrollment boundaries for that new high school, which would encompass students from six nearby elementary schools. It would also offer preference to students just outside those boundaries in Armour, Holden and Pershing elementary schools if NTA's enrollment is not filled by students living within the boundaries.
Should this proposal be approved, Jackson said it will create one of the city's most diverse school communities and provide Near South Side families with a high-quality neighborhood high school option.
But NTA families and staff have protested the proposed closing of a high-performing, Level 1-plus elementary serving a predominantly poor, black student population.
"This plan is being concocted while there are over 4,600 vacant seats in existing neighborhood high schools," Elisabeth Greer, chair of NTA's local school council, said in a statement Monday. "Every taxpayer in Chicago should be appalled by the $73 million of empty promises that will fall far short of what all our communities deserve."
Contact Matt Masterson: @ByMattMasterson | [email protected] | (773) 509-5431
---
Related stories: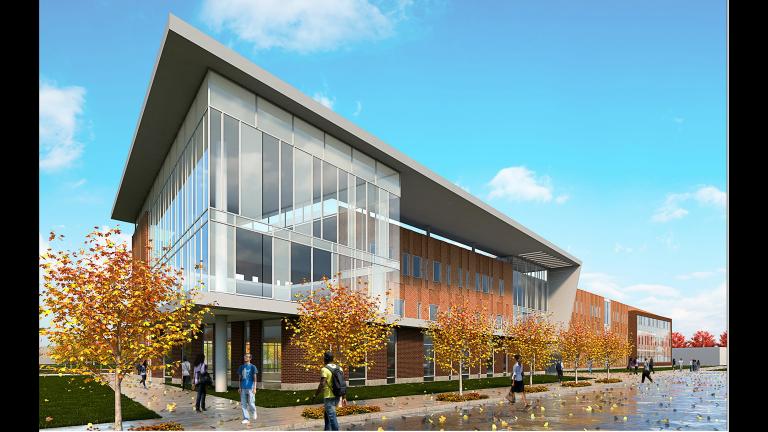 Englewood High School Plan Moves Forward, CPS Releases Renderings
Jan. 5: Chicago Public Schools is moving ahead with its plan to shutter four Englewood-area high schools in favor of what it says will be a new "state-of-the-art" neighborhood option with an $85 million price tag.
---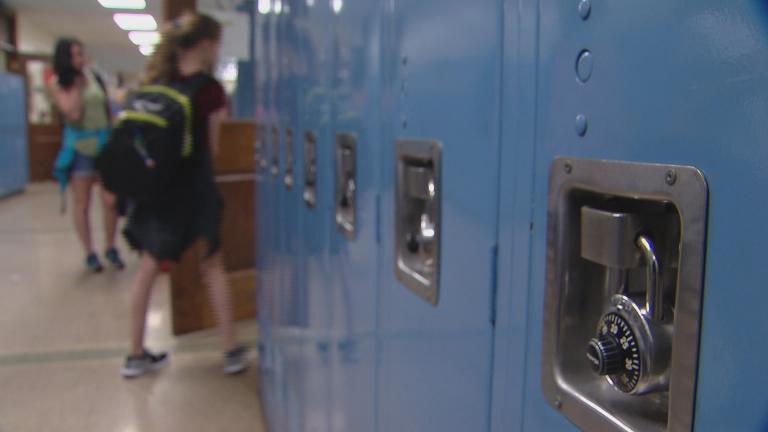 Declining CPS Enrollment Could Lead to More School Closings
Nov. 27: With CPS enrollment down by 32,000—and the school-closing moratorium coming to an end—is another wave of Chicago school closings possible?
---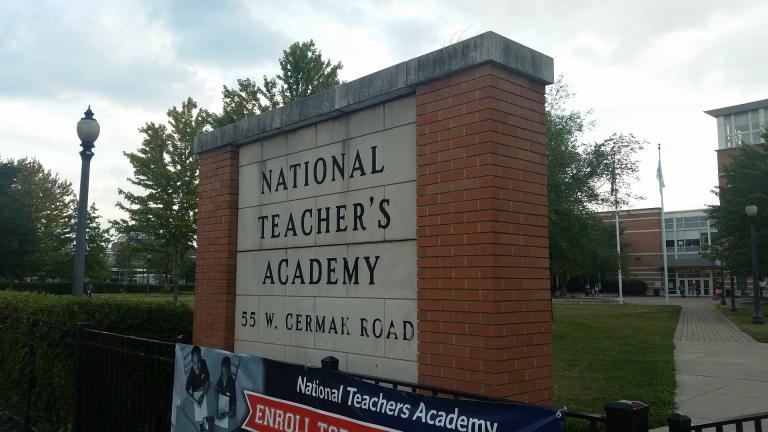 CPS to Recommend Controversial South Loop Conversion Plan
Aug. 25: A controversial plan to convert a high-performing Near South Side elementary school into a neighborhood high school will move forward, Chicago Public Schools announced Friday.
---