A new rendering released Friday of the proposed 1,200-student Englewood high school building. (Chicago Public Schools)
Chicago Public Schools is moving ahead with its plan to shutter four Englewood-area high schools in favor of what it says will be a new "state-of-the-art" neighborhood option.
District and city officials on Friday unveiled new renderings of the $85 million Englewood high school set to open in fall 2019 during a press conference at Kennedy-King College.
"Trust me, I know it takes tough decisions in order to get here," Acting CPS CEO Janice Jackson said. "We are unveiling these renderings today not only to publicly make a declaration about our commitment to this plan and commitment to this promise, but to also continue to give hope to the children in this community."
The new three-story facility is set to include outdoor sports facilities and multipurpose educational spaces, according to the district, along with a school-based medical center serving both students and the community.
The building will be developed at the site of Robeson High School by UJAMAA/Power II Joint Venture, a South Side contractor.
In creating the new school, CPS previously announced four other existing schools in the area – Robeson, Hope, Harper and TEAM Englewood – will be shuttered at the end of this school year.
But with the new building not opening until 2019, non-graduating students at those schools will have to transfer elsewhere for the 2018-19 school year. CPS says it'll put up $8.3 million to help them do so and will shift boundaries at Bogan, Gage Park, Phillips and the Chicago Vocational Career Academy High School to provide those students with additional options.
District leaders claim this change is necessary because the existing Englewood schools are underenrolled and underutilized. Jackson said 89 percent of high schoolers in the area travel elsewhere to go to high school – the highest total of any neighborhood.
CPS has also maintained the community, not the district, has driven this process.
Dori Collins, who serves as chair of CPS' Englewood Community Action Council, said Friday she and others met with students, parents and school officials about what families in the area wanted in a school.
"I will tell you, they are extremely excited about this opportunity," Collins said.
Ald. Roderick Sawyer (6th Ward) went so far as to call the project "a symbol of hope and the future" of the Englewood community.
Still, the decision has been met with some pushback.
Students have held sit-in protests, while parents and aldermen have criticized the district's investment in the existing Englewood schools. Just this week, the Chicago Teachers Union and Harper students held a rally to highlight what they believe is the "sabotage" of communities where CPS has planned to close schools.
Even Ken Bennett, a former mayoral aide and father to Chance the Rapper, decried the plan while speaking to former CPS CEO Forrest Claypool and the Board of Education in December.
To people claiming CPS has disinvested in the community, Jackson said Friday: "check the facts."
"Millions of dollars have been spent, but at the end of the day, if this were easy and I could just press a button and make those schools (ones) those 89 percent of students would want to attend, I would do that," she said.
"But this requires what has happened: a yearlong planning process, we made public our intentions early one so that the plan could be changed and modified so it meets the needs of students."
The proposal has not yet been finalized. The Board of Education will vote to approve the new school as early as next month.
Contact Matt Masterson: @ByMattMasterson | [email protected] | (773) 509-5431
---
Related stories: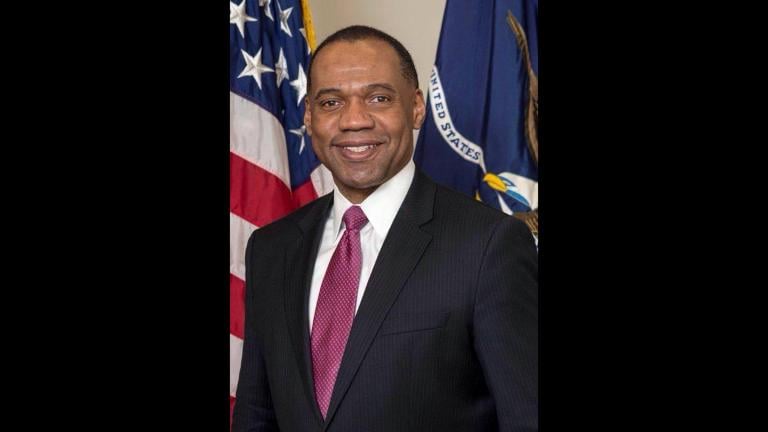 Claypool Blasted by Rapper's Dad Over Plan to Close Englewood Schools
Dec. 6: Ken Bennett has served as an aide under Barack Obama, Harold Washington and Rahm Emanuel. On Wednesday, he called out the Chicago Public Schools CEO for the district's plan to close four Englewood high schools next year.
---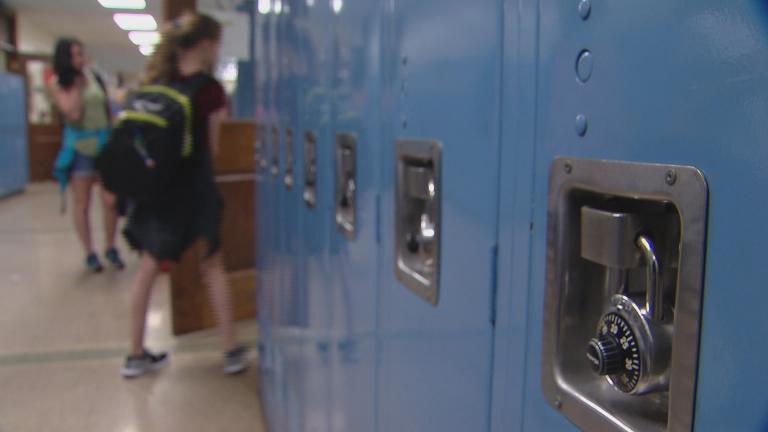 Declining CPS Enrollment Could Lead to More School Closings
Nov. 27: With CPS enrollment down by 32,000—and the school-closing moratorium coming to an end—is another wave of Chicago school closings possible?
---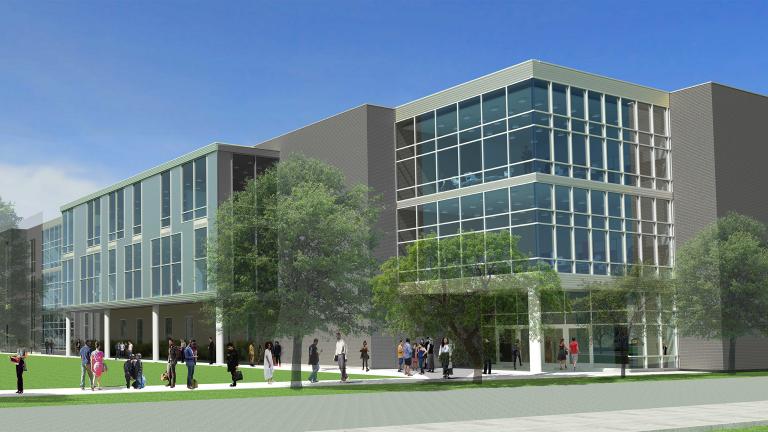 CPS Announces Plans for New $75M Englewood High School
June 9: Chicago Public Schools says it's making its most significant investment in Englewood in decades, announcing plans Friday to construct a "state-of-the-art" high school that will take in students from four other area schools the district plans to shutter.
---