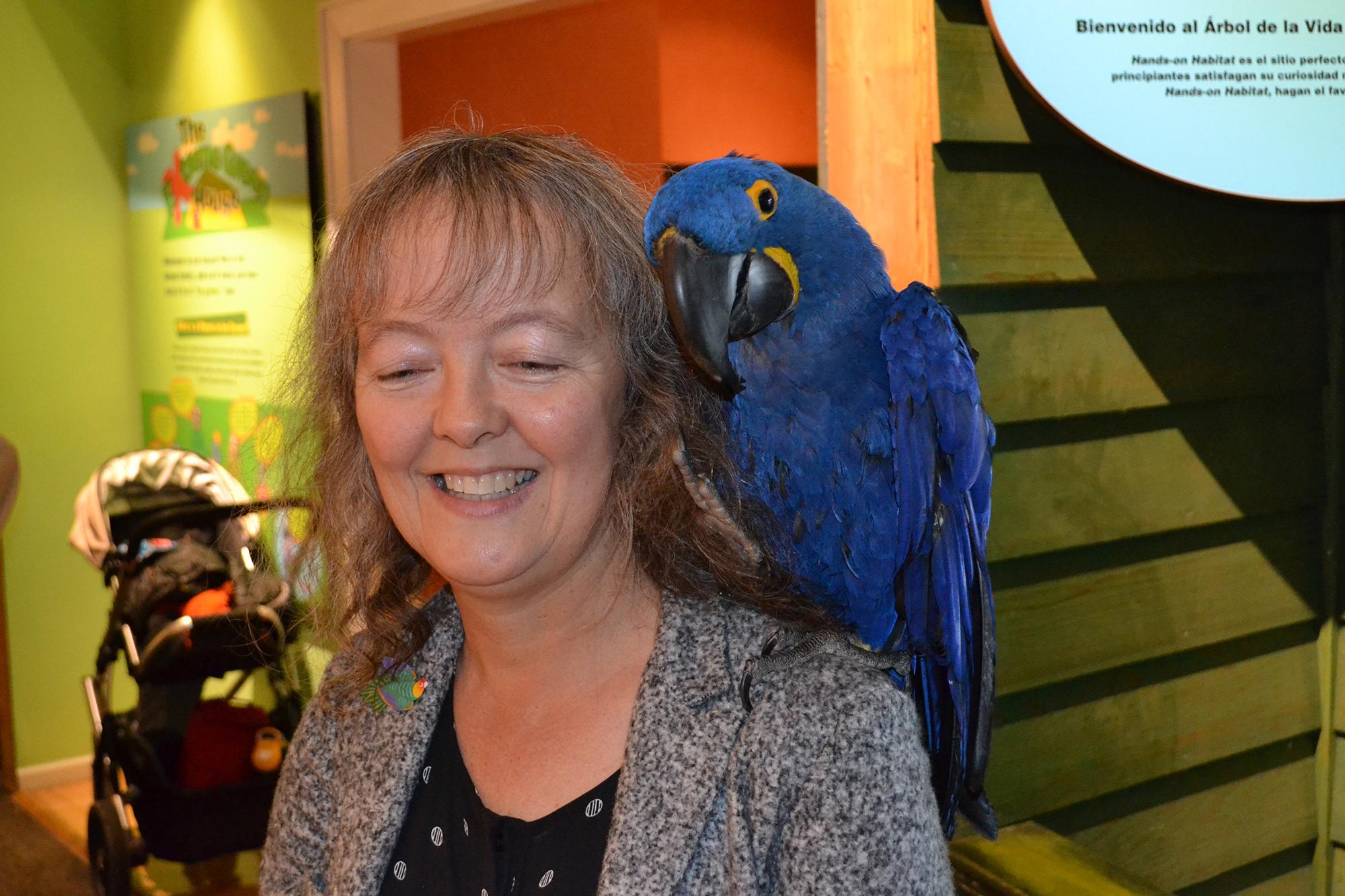 Noodle, an 18-year-old Hyacinth macaw, sits on the shoulder of Celeste Troon, director of living collections at the Peggy Notebaert Nature Museum. (Photos by Alex Ruppenthal / Chicago Tonight)
A trio of tropical birds has landed in Chicago this winter to show off their vibrantly colored feathers and occasional dance moves – but they won't be here for long.
Missy, Noodle and Iggy – macaws from three different parrot species native to South America and the southwestern Pacific – are the first residents at the Peggy Notebaert Nature Museum's new exhibit called "The Bird House," which opened this week and will introduce visitors to various types of exotic birds over the next six months. The exhibit includes a live bird showcase daily at 11:30 a.m., giving guests an up-close look at these colorful birds. 
The macaws are on loan from private donors in Burr Ridge and Brookfield and are only at the museum until Jan. 17. Future guests at the exhibit include a serama chicken, bobwhite quails, another macaw and an ivory-billed aracari.
"The Bird House" will complement another new exhibit, "Birds of Paradise: Amazing Avian Evolution," which opens later this month. Rooted in the groundbreaking research of National Geographic photographer Tim Laman and Cornell Lab of Ornithology scientist Edwin Scholes, the exhibit will showcase the elaborate mating rituals of birds native to the rain forests of New Guinea, which are known for their courtship dances, puffed-out plumage, wild calls and other wacky behaviors.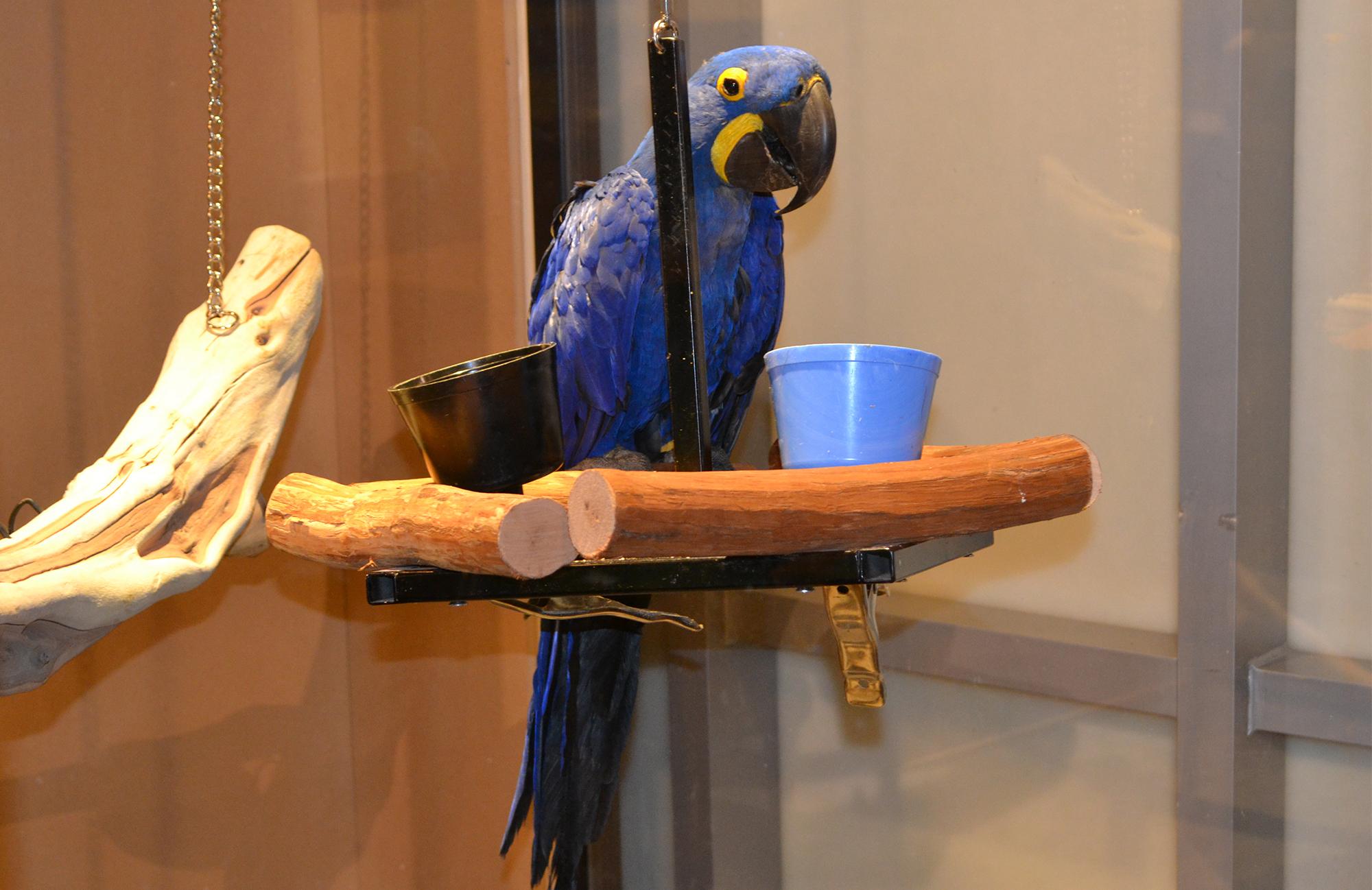 Noodle, an 18-year-old Hyacinth macaw at the Peggy Notebaert Nature Museum.
"The whole tagline for 'Birds of Paradise' is how the birds have adapted and developed these amazing feather formations and dance routines," said Celeste Troon, the museum's director of living collections. "The rain forest being incredibly dense, it's quite hard to find your mate. So when you do, you have to make the most of your opportunity."
Male macaws are generally more colorful than females, given their need to impress while courting a mate, Troon said. But depending on their environment, female macaws can also develop brightly colored feathers, though for a different reason: survival.
Missy, a 26-year-old blue and gold macaw, sports a gold underbelly that helps shield birds like her from predators in the rain forest.
"If you're looking up through the trees and the sun is shining down, you're going to see yellow," Troon said. "She blends in perfectly. So believe it or not, these are camouflage colors."
Missy, a 26-year-old blue and gold macaw at the Peggy Notebaert Nature Museum.
Missy, who also features teal- and green-colored feathers and zebra-like streaks around her eyes, spreads her wings and waddles back and forth on her branch as she has her photo taken. She's on the talkative side, Troon said, while Noodle, the other female, is quite shy.
Troon said she spent the first day or two letting Noodle become familiar with her voice and presence.
"Now, when I put my hand out, she puts her foot up," said Troon, who was training the bird to step onto a stick or her hand. "And that's in two days."
Macaws and other parrots are known for being among the most intelligent birds, Troon said.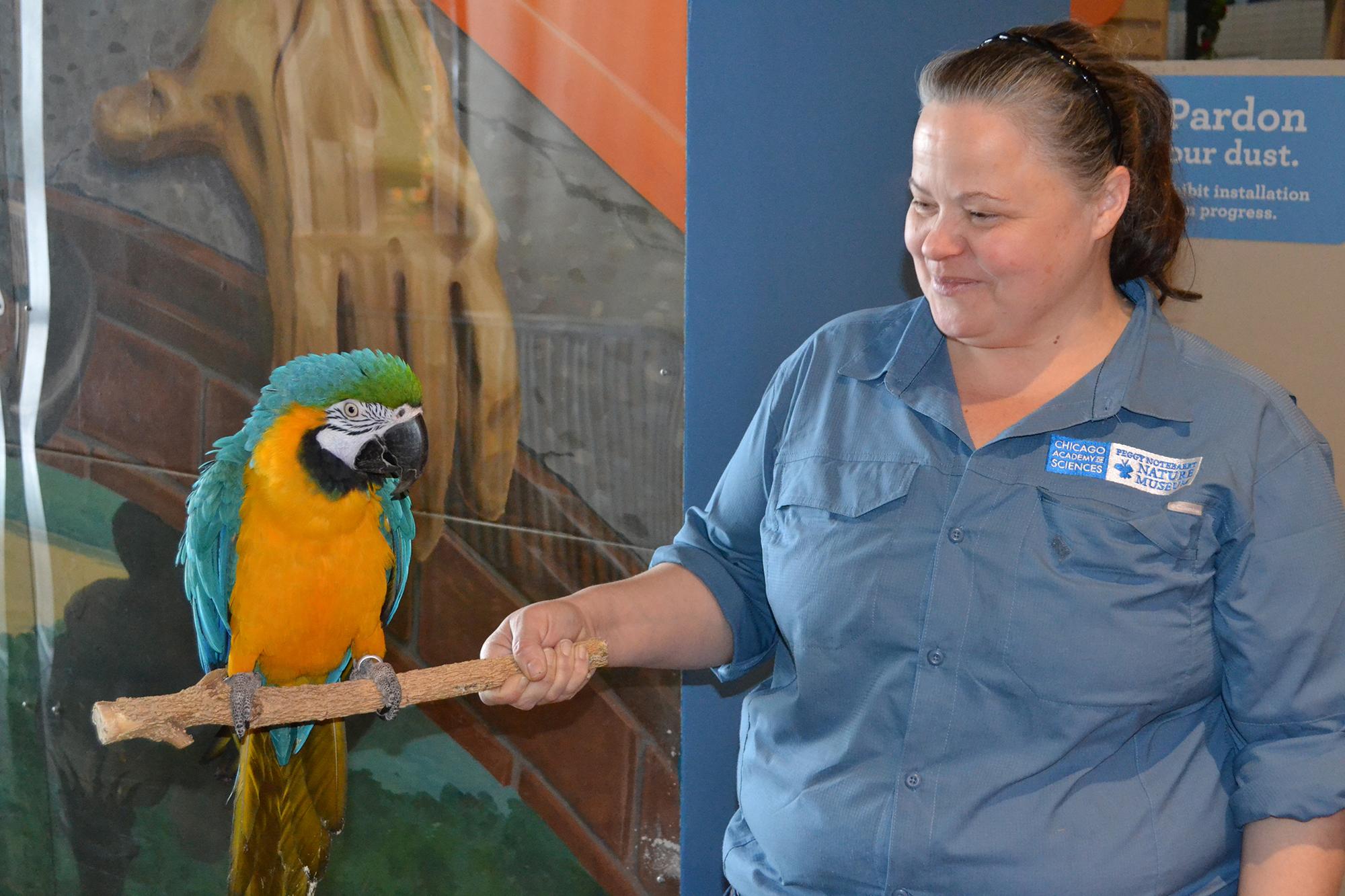 Missy, a 26-year-old blue and gold macaw, sits on a branch held by Lalainya Goldsberry, animal caretaker at the Peggy Notebaert Nature Museum.
"There's been evidence of the Hyacinth macaw [Noodle's species] using tools in the wild and in captivity," she said. "They'll find a branch and take the edges off it so they've got a nice chopstick, basically, and they'll use it to dig grubs out of a hole in a tree."
In contrast to 18-year-old Noodle, Iggy, the male, frequently puffs out his feathers in a display of dominance, Troon said. At 8 years old, he's still in his youth.
"He is totally raucous," Troon said. "He'll shout if he thinks you're ignoring him. He'll shout when he's with you. He'll shout when somebody walks past. He's a typical kid.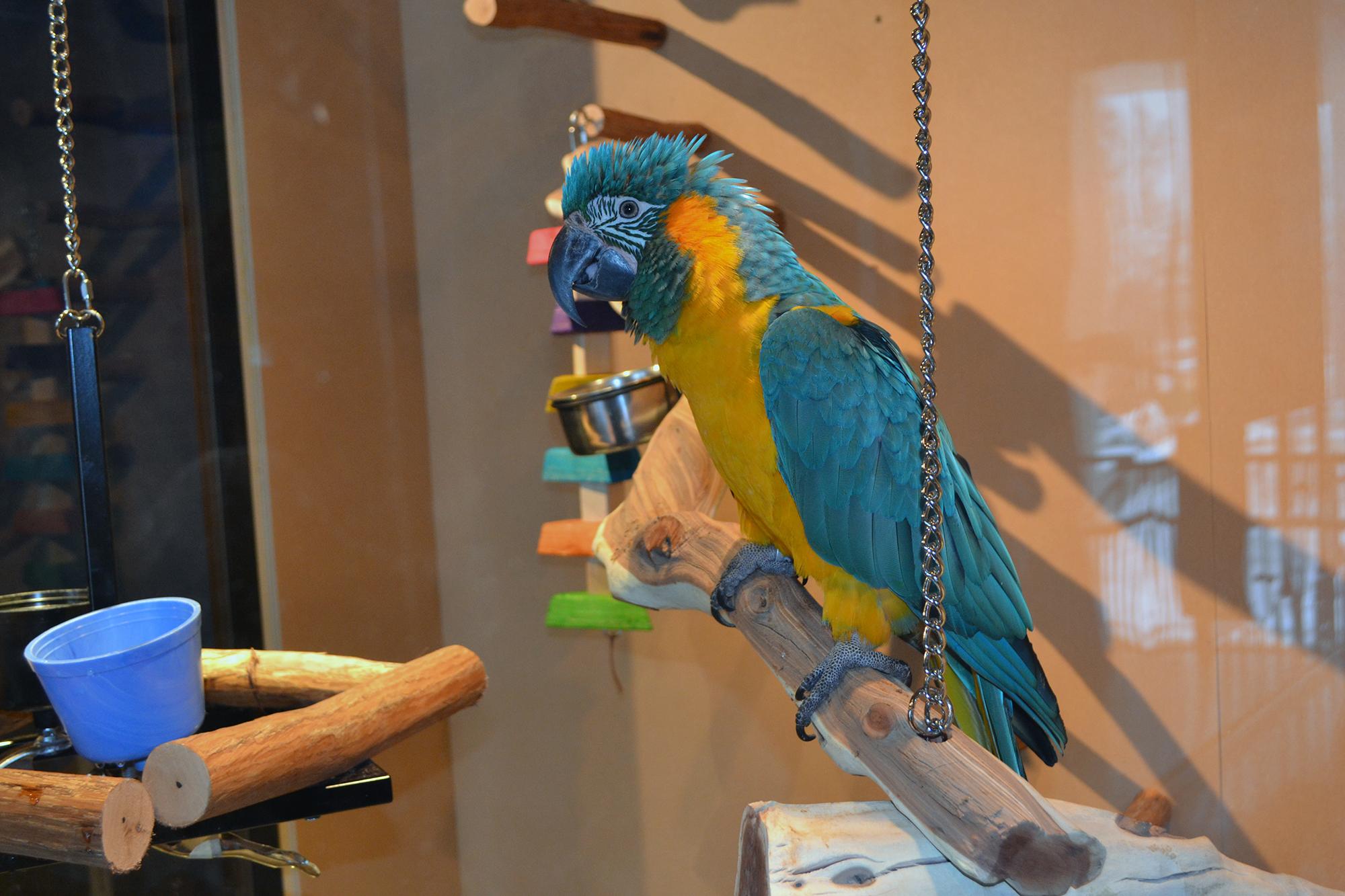 Iggy, an 8-year-old blue-throated macaw, inside The Bird House at the Peggy Notebaert Nature Museum.
"It's definitely their way of communicating," Troon said about the birds' regular vocalizations, "of drawing attention and saying, 'Hey, I'm over here.'"
Of the three birds, Iggy's species, the blue-throated macaw, is the most rare, with fewer than 500 living in the wild, Troon said.
"They're jaw-droppingly beautiful, which as I said in the presentation is part of their downfall because people want them and take them out of the wild," she said.
For more information about the new bird exhibits, visit the museum's website.
Contact Alex Ruppenthal: @arupp | [email protected] | (773) 509-5623
---
Related stories: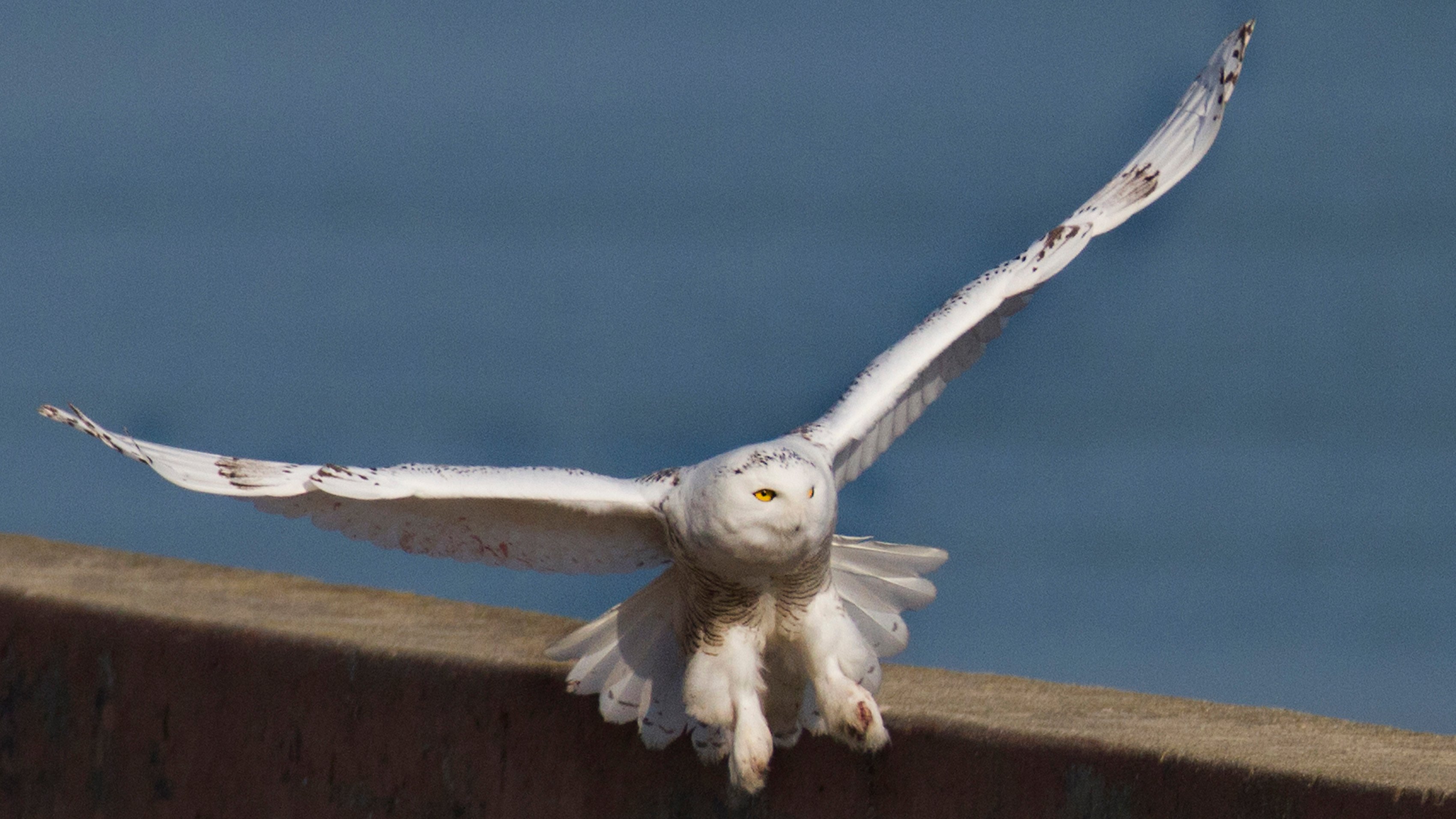 Photographer Captures Snowy Owl Along Lake Michigan
Dec. 21: An owl loving Chicago photographer takes us along as he shoots a majestic snowy owl during the last "invasion" in 2014.
---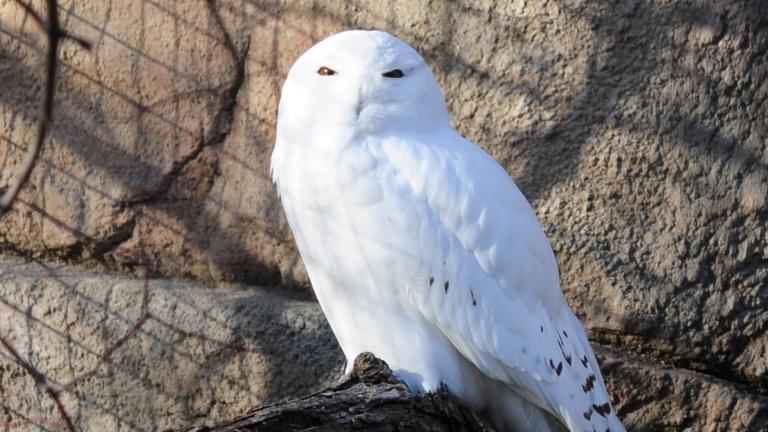 MAP: Snowy Owl Sightings in Chicago Area
Dec. 18: Bird enthusiasts are enjoying an "invasion" of snowy owls in Chicago and across northeastern Illinois this winter. Check out our map of recent snowy owl sightings.
---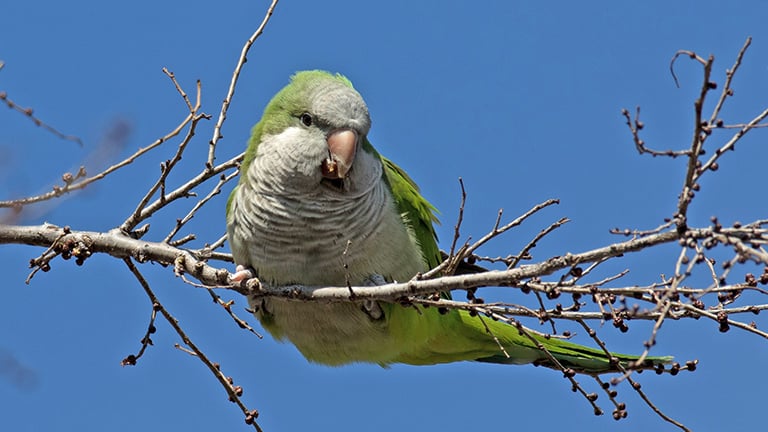 Why Are Monk Parakeets Leaving Hyde Park?
March 21, 2016: Chicago's Hyde Park neighborhood has long been a haven for the bright green monk parakeet, but its presence – and recent decline – is shrouded in mystery.
---