Reginald Robinson grew up on the West Side of Chicago, near Union Park, and later moved to the Austin neighborhood. In seventh grade he heard a jazz ensemble playing at school (the now-closed Robert Emmet Elementary School on West Madison Street). The performance was hosted by Urban Gateways, which continues to provide accessible arts experiences to young people in Chicago.
But originally it was his brother's musical curiosity that was contagious to Robinson, he said.
"Before Urban Gateways, I was at home listening to big band and swing records. My brother [Marlando Robinson] was the person that started playing that music at home, really listening to it. And he listened to everything from Jimi Hendrix to Elvis, everything. He started listening to all this old music, and he was trying to introduce me and my other brother to this music. And I'm like 'Oh, that's old. What's in this stuff? It's like old-timey music, corny stuff. And eventually I started really being able to understand that this was serious music, it was good music, and so I started listening to it as well. It became cool. I thought it was really cool.
"So then when the Urban Gateways program came through, I was already interested in old music. I was just excited to be able to see live instruments playing in front of me. And then when I heard [Scott Joplin's] "The Entertainer" that's what made me realize that's the kind of music I wanted to play."
We asked him to recall what attracted to him to ragtime music.
"That original spark was just hearing that melody [Scott Joplin's "The Entertainer"], that theme that I'd grown up hearing from childhood, now I was hearing it again. And I hear it every year on ice cream trucks and whatever, and hearing it again put it in line with all this other music: it was jazz. It was just the piano playing solo, and I was like: 'I can do this.' And this music has so much joy, and there's something about it. I don't know. I didn't know who Scott Joplin, didn't have any idea who he was. I don't know. I connected with it. That's me, and I can do that. It's just a pianist playing, and he don't need a band. So it was something I could do on my own."
Robinson performs at a CD release party this Saturday, Sept. 23 at 6:30 p.m. at PianoForte Studios, 1335 S. Michigan Ave. Admission is $10.
He's celebrating the release of "Music of Reginald R. Robinson, Live in Concert." The new CD consists of live recordings by a Michigan jazz orchestra—the River Raisin Ragtime Review—taped last March. Robinson was the special guest at the concert and played two songs to close out the show.
Video: Reginald Robinson performs "Esperanza" in the WTTW studio.
---
Related stories: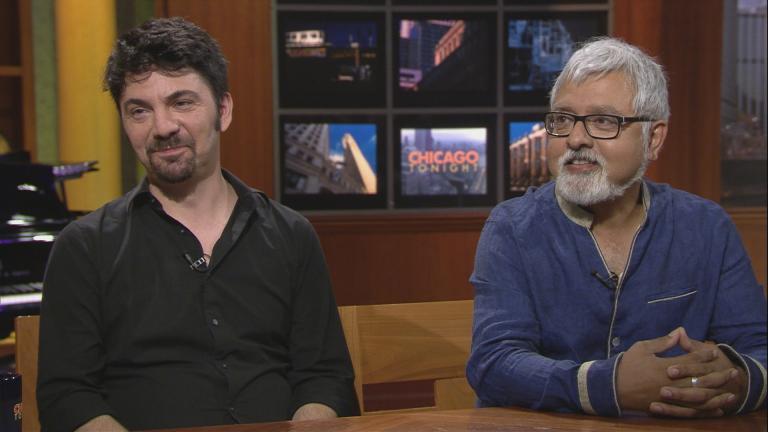 Guitar Artistry from Local Masters Fareed Haque and Goran Ivanovic
Aug. 30: Two of Chicago's most celebrated guitar players join us in conversation and performance.
---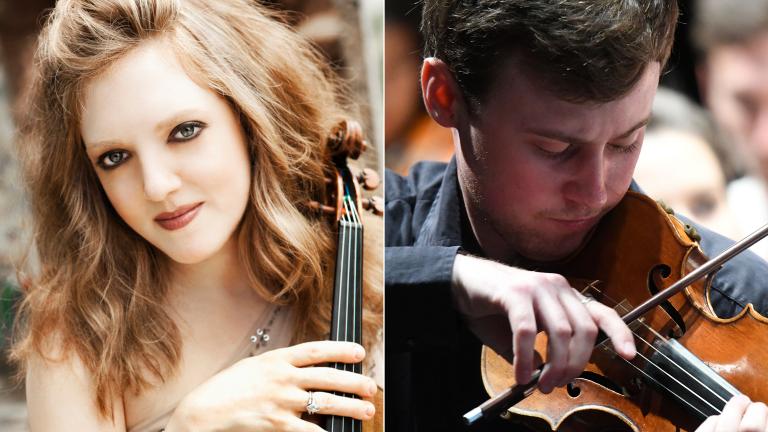 Violinist Rachel Barton Pine Shares Music with Russian Refugee
Aug. 24: The internationally acclaimed violinist from the Chicago area and Russian violinist Artem Kolesov join us in conversation and performance.
---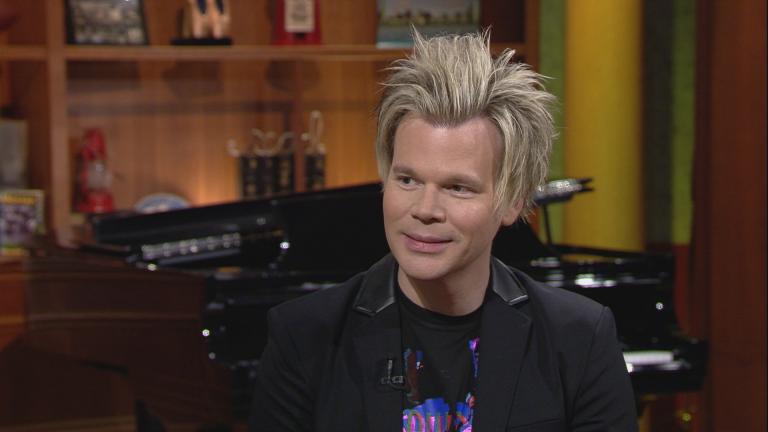 Brian Culbertson: Performing All About 'Entertaining, Fun'
July 13: Award-winning musician, writer and producer Brian Culbertson joins us in conversation.
---