Jeff Tweedy formed the Grammy-winning rock band Wilco out of the ashes of the alternative country group Uncle Tupelo. From their 1994 debut album "A.M" through "Yankee Foxtrot Hotel" and 2019's "Ode to Joy," Wilco has forged their own brand of eclectic music independently made in Chicago.
Wilco hit the road this month for the first time since the pandemic shutdown of March 2020. They are currently playing East Coast dates before returning to Chicago for a show at Millennium Park's Pritzker Pavilion on Saturday.
Upon his return to the road, Tweedy started a daily newsletter to connect fans with his latest music and musings. It's called Starship Casual and it's available on Substack.
"Chicago Tonight" caught up with Tweedy via Zoom from the Wilco tour bus before the soundcheck for Tuesday's show in Boston.
We asked about returning to the road after a hiatus.
"It's just a beautiful thing to be a part of," Tweedy said. "I will say it's just a little bit scarier than we'd anticipated. You have to be very careful. We're being as strict as we can possibly be with our protocols, but it's been wonderful to get to do what we love to do again."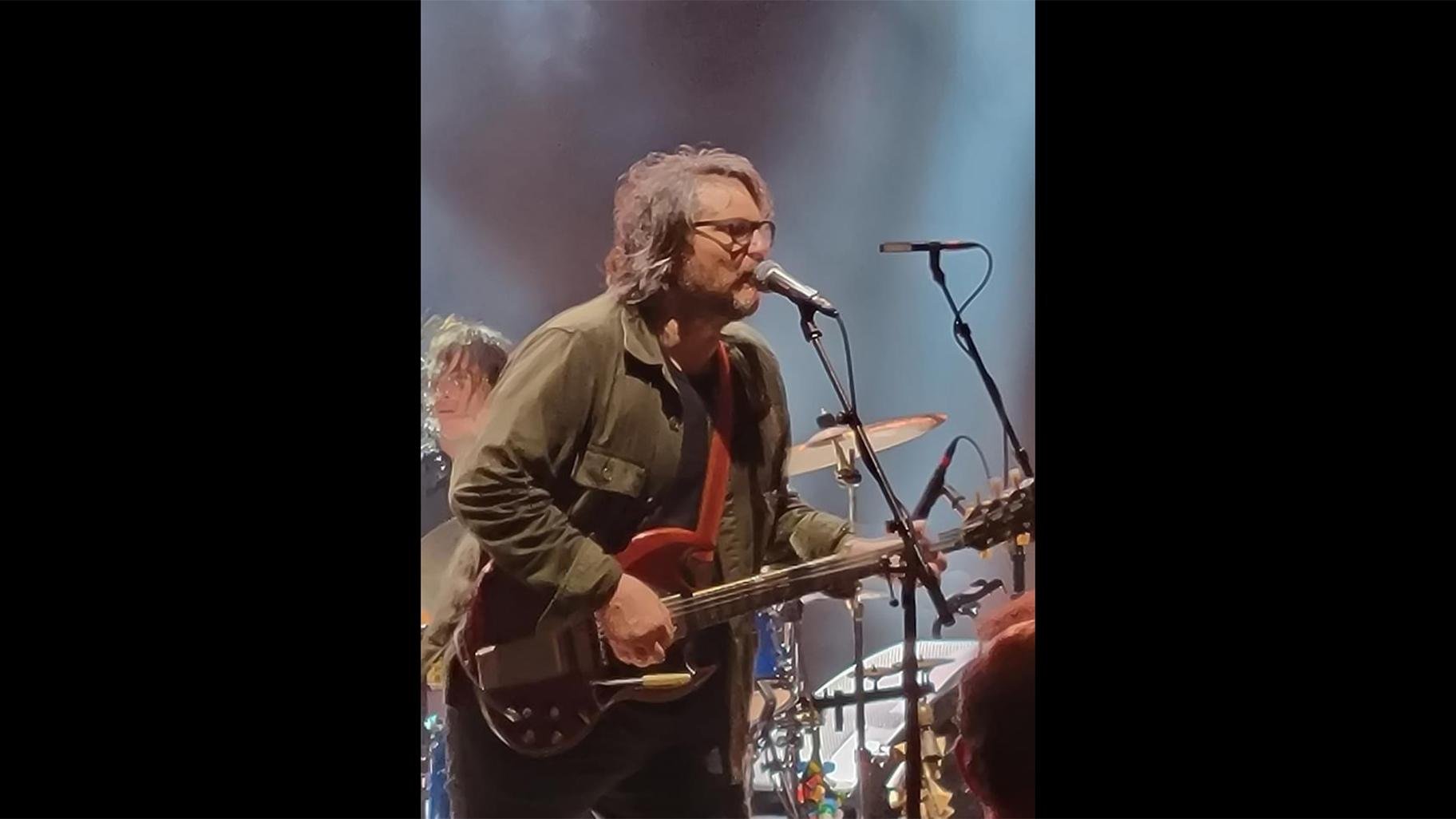 Jeff Tweedy performs with Wilco in Philadelphia, Aug. 21, 2021. (Courtesy of Chris Tracey)
With his family, Tweedy created "The Tweedy Show" during the pandemic, which offered online viewers a look into his home life.
"I've always been a little bit prone to oversharing, perhaps," he said. "I thought it was an interesting moment in time. There aren't that many moments — maybe they don't even happen every generation — where the entire world is experiencing some variation of the same event. And to me that wiped away any idea of status, wiped away any idea of a stage. It wiped away any idea of anybody being different from anybody else. We wanted to just take advantage of that and allow a human-scale interaction to take place with the technology that we have."
Tweedy tries to eliminate the mystery that some performers cultivate and seeks to demystify the creative process.
"Artists have probably played up a certain amount of magic of it (the creative process) because it makes it a little bit more mystical and maybe it creates a mystique in the imagination of the listener or the viewer that it is something that is only for the chosen few," Tweedy said. "I think that's been perpetuated by artists themselves in a lot of cases. My experience and the experience I've witnessed of other artists and people that I know, is that it doesn't really happen unless you put yourself in the way of inspiration. If you don't pick up the guitar, a song isn't going to happen.
"You have to pick up the pencil to write. You have to start and for most people that takes discipline and it takes working at it to form a habit of it and to form a work ethic around it that creates a practice."
Video: Watch our full, unedited interview with Jeff Tweedy.