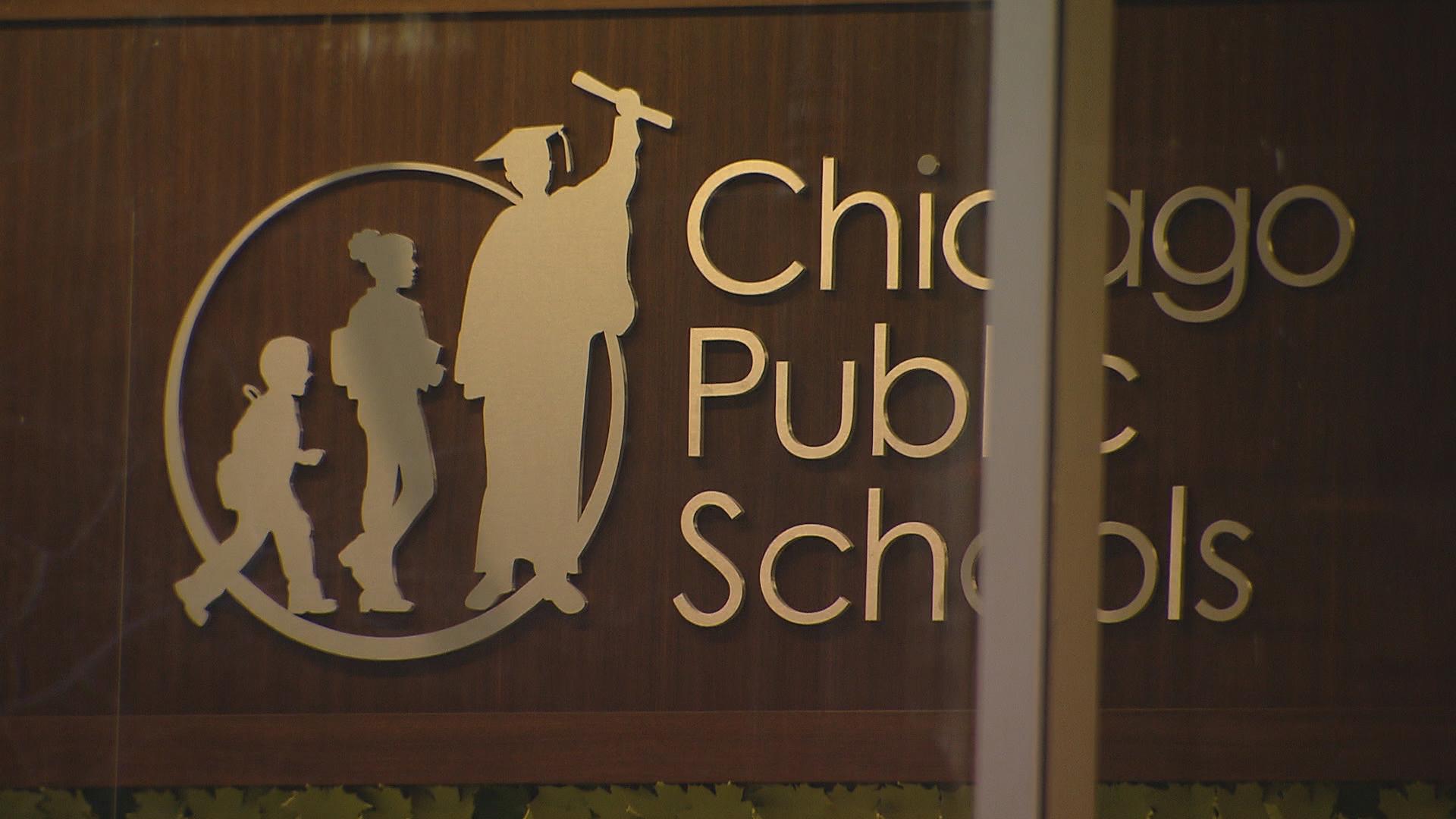 (Chicago Tonight)
Chicago Public Schools on Friday finally issued the framework of its operating budget for the 2017-18 school year, but the source of some of its revenue remains unclear.
The district's draft version of its $5.7 billion operating budget includes a proposed increase of about $300 million over the fiscal year 2017 budget. Included in that total is $139 million in capital spending repairs.
But once again, CPS is pinning its hopes for a balanced budget on Springfield and other forces outside its control.
CPS CEO Forrest Claypool admitted the budget in its current form is more of a work in progress than a finished model as the district awaits a resolution to the education funding stalemate in Springfield.
"The state law requires CPS to release a budget even though the state of Illinois has not met its obligation to provide funding," he said Friday at the Galileo Scholastic Academy. "Not just for CPS, but for every other school district in the state of Illinois."
CPS this year is counting on an additional $269 million in local resources from the city to fill its remaining budget gap, but Claypool wouldn't say exactly where that money will come from.
Mayor Rahm Emanuel on Thursday declined to talk about alternative revenue sources for the cash-strapped district, and Claypool followed suit Friday, saying he wouldn't discuss funding options until the state situation is resolved.
"Because of the uncertainty Governor Rauner created with his veto of public education funding for Illinois, I can't give you an answer today about CPS finances – just like every other school district in Illinois," mayoral spokesman Matthew McGrath said in an email. "What I can tell you is that any local solution will not come at the expense of the City's long-term financial stability."
The district says its budget is based on the assumption state legislators will enact education funding reform via Senate Bill 1 – legislation which includes an evidence-based funding model that's made it through the Legislature, but was partially vetoed by Gov. Bruce Rauner. The governor's changes remove millions in pension funding that would have gone to Chicago teachers and resulted in a delay of state payments to school districts statewide.
Senate Democrats will attempt to override that veto this weekend. CPS says under that formula it would receive an additional $300 million from the state.
But Rauner spokeswoman Laurel Patrick put blame for the funding delay back on Democrats, who she said stalled SB1 for two months.
"As soon as he received the bill, Gov. Rauner acted quickly and made changes to ensure the school funding formula is fair and equitable to every child in Illinois," she said in an email. "Now the Democrats have wasted yet another week by not taking action on the governor's changes, or coming forward with an alternative. Our state's children and schools can't wait another day for them to act – what are they waiting for?"
Last year the district used $215 million in anticipated pension funding from the state, but Rauner vetoed those dollars in December, and CPS was forced to fill that gap through cuts spending freezes.
The Chicago Teachers Union issued a statement Friday afternoon, criticizing the district for once again relying on "phantom money" and repeated its call for an elected Board of Education.
"This entire ordeal reinforces the need for an elected school board and educators to lead CPS instead of bean counters who still can't count beans," CTU President Karen Lewis said in the statement. "Will the money they're talking about restore cuts to our schools? Absolutely not."
The district had initially planned to release its budget Monday, but that plan fell through when officials opted instead to give Springfield additional time to sort out its education funding model through SB1.
This month's Board of Education meeting, which had been scheduled for Aug. 23, has also been rescheduled for the following Monday, Aug. 28. There, the final version of the budget will be submitted and voted on.
"When the dust has cleared in Springfield, like many other districts, CPS will release a budget that incorporates any changes or revisions required, if necessary at that time," the district stated in a press release Friday.
On Aug. 23, the district will instead hold a pair of midday public hearings on the budgets, at 12:30 p.m. and 3:30 p.m., at its downtown headquarters at 42 W. Madison St.
Capital hearings are also scheduled to be held Aug. 21 at three yet-to-be announced locations, running from 6 to 8 p.m.
Follow Matt Masterson on Twitter: @ByMattMasterson
---
Related stories: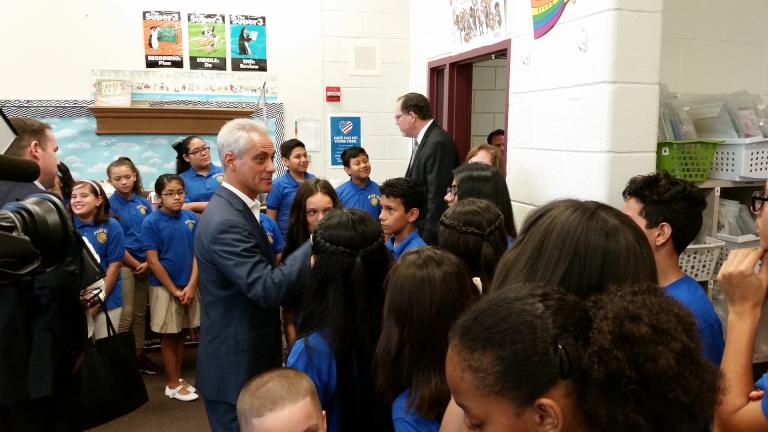 CPS, Chicago Focused on SB1 as Override Vote Looms
Aug. 10: Mayor Rahm Emanuel says Chicago Public Schools is prepared for the long term, but he's not willing to put the city in a "weakened position" by discussing education financing options outside of Senate Bill 1.
---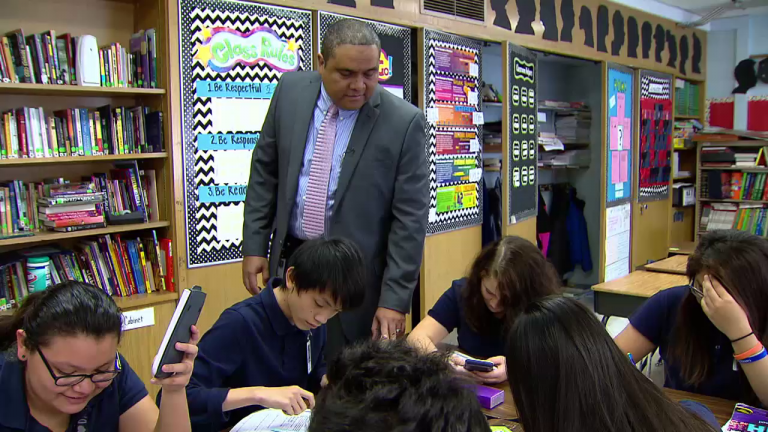 State Skipping Funding for Schools
Aug. 9: School superintendents weigh in on the education battle in Springfield.
---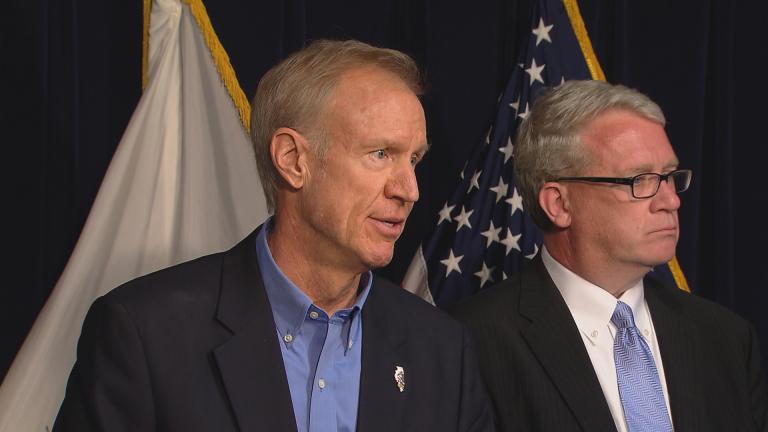 Rauner Issues Amendatory Veto of Education Funding Bill
Aug. 1: Gov. Bruce Rauner made generous use of his veto pen to redline money for Chicago Public Schools and to make other sweeping changes to a major revamp of education funding.
---