The political battle between Gov. Bruce Rauner and the Democrats who lead the General Assembly means that schools on Thursday won't receive funding from the state—a payment that wasn't skipped even during the yearslong budget gridlock that ended in July.
While there's no evidence that the delayed funding will prevent a school from opening its doors, some have warned that they could have to roll back programs or staff or otherwise send kids home early in the year absent a solution.
The Illinois Senate will be in Springfield on Sunday to debate education funding; House Speaker Michael Madigan has called representatives into session next Wednesday, "Governor's Day" at the Illinois State Fair. 
Cullerton said in a statement Wednesday that he remains "optimistic that there is a path to a reasonable compromise on a fair school funding system that improves public education across all of Illinois. … One way or another, we are going to get a fair funding system that improves education in all public schools in Illinois for the long term."
The uncertainty parents, students and teachers are facing is borne of a provision Democrats inserted in the state's new budget that says the money won't go to schools unless Illinois first overhauls the formula used to decide how much each districts gets. While the provision can be seen a legislative booby trap, supporters say it was meant to ensure that, after decades of debate, Illinois moved to a method that at least begins to address vast inequities stemming from an overreliance on local property taxes to support education.
Democrats in late May passed Senate Bill 1, which is premised on an evidence based model that would fit the budget requirement.
But after Rauner immediately promised a veto, Democrats held onto the bill for two months—so, they say, they could have talks and work out a compromise. Those talks never happened. When Rauner finally got the bill, he immediately kept his promise, and vetoed and rewrote it.
At a press conference Wednesday, in which he signed a bill that allows prisoners to get a birth certificate free of charge upon their release, Rauner said everyone makes mistakes and deserves second chances.
But he says his amendatory veto—or "AV," as he's calling it—is not one of them.
"Chicago's going to get more money. And Rockford and Cicero and Maywood and Blue Island and Dolton and Harvey are going to get more money with my AV. This is important. This is a social justice fairness issue. Now there are other problems in the bill and I've corrected those with my AV. And I hope they pass my AV and it's important … that I took the action that I did," he said.
Nonetheless, much of the education community says the governor did make a big mistake with his widespread changes.
While it's not surprising that Democrats call them non-starters, even Republican legislators like Rep. Bob Pritchard, R-Hinckley, say that they don't support Rauner's version.
In a blistering editorial published Wednesday, the Peoria Journal Star wrote that "with each passing day (the Governor's plan) looks more like a dud, a sabotage of the very reform the governor once championed."
There are various reasons for that, including questions about how to deal with districts like Chicago Public Schools that are seeing enrollment drop and criticisms that—even as the governor is calling for lower property taxes—it will lead to higher ones, due in part to his requiring property that schools don't benefit from because it's part of an tax increment financing zone, meaning the property tax money instead goes toward economic development.
One of the concerns is that there is no way to know exactly what the governor's changes will mean for schools. 
Despite Rauner on Wednesday saying "I wish we were dealing with this the first week of June, that's when we should have been dealing with this, because they had the bill passed, we could have been dealing with this then. To wait until mid-August when our schools are being threatened with not receiving money, that's using our children as political pawns, and it's unconscionable," Rauner didn't use the past couple of months to introduce his changes or to make public his wish list.
Instead, he waited until the original bill reached his desk and surprised even Republicans with the breadth of his veto.
The Illinois State Board of Education is working to "score" the legislation to determine how much each district will receive under Rauner's plan. ISBE completed that work earlier this week, but then announced that there was a "significant error" that rendered the analysis incorrect.
All of the superintendents at a hearing Democrats convened Wednesday on the measure said they support the legislature's version of Senate Bill 1 and not the governor's. However, it's notable that Democrats surely invited administrators sympathetic to their cause. 
Follow Amanda Vinicky on Twitter: @AmandaVinicky 
---
Related stories: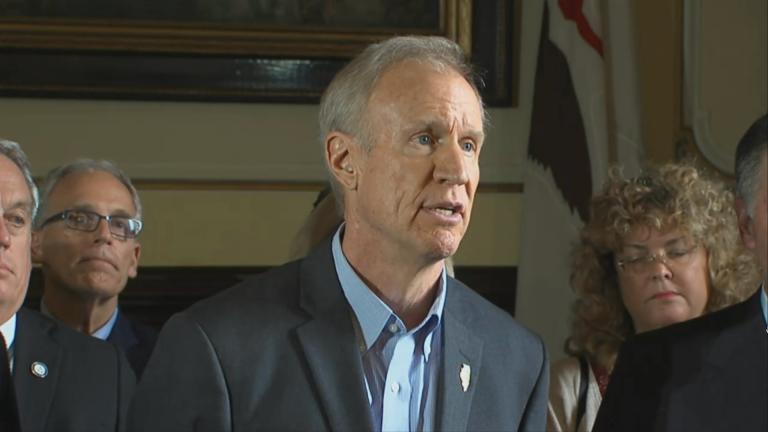 ISBE: 'Significant Error' in Data Used for Rauner School Funding Model
Aug. 8: The education funding model Gov. Bruce Rauner hopes will replace a new formula he sees as a Chicago Public Schools' bailout contains a "significant error" in how it calculates the value of TIF districts, according to the Illinois State Board of Education.
---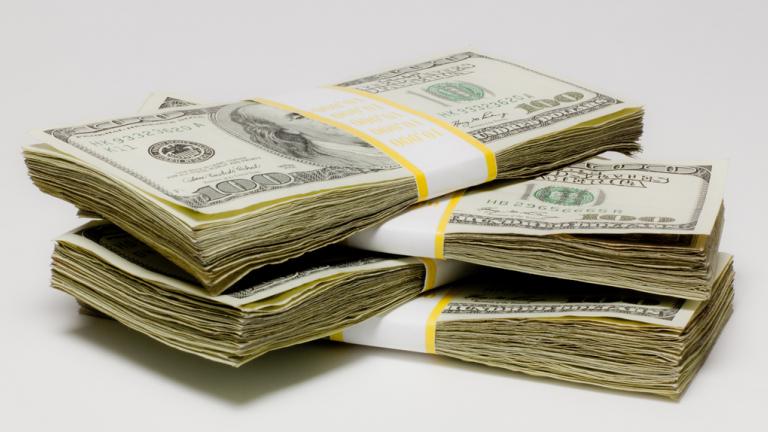 When Will Schools See State Cash? Wait and See
Aug. 2: Fresh off of a two-year budget crisis rooted in partisan tensions, Illinois is careening toward a new one – and this time, schoolchildren are left in the wake.
---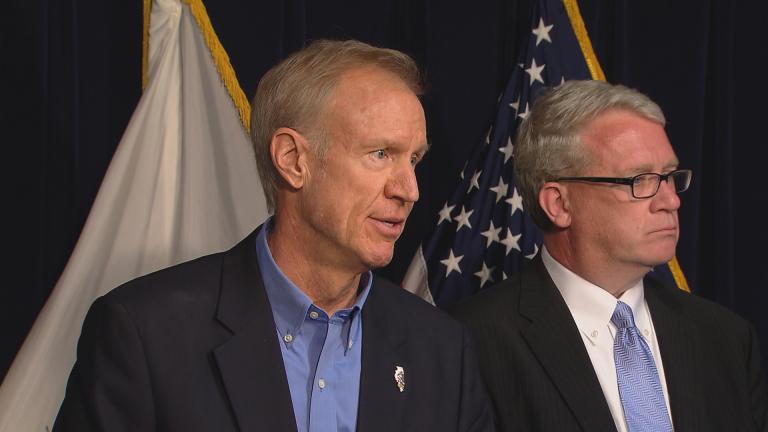 Rauner Issues Amendatory Veto of Education Funding Bill
Aug. 1: Gov. Bruce Rauner made generous use of his veto pen to redline money for Chicago Public Schools and to make other sweeping changes to a major revamp of education funding.
---