Republican Gov. Bruce Rauner made generous use of his veto pen to redline money for Chicago Public Schools and to make other sweeping changes to a major revamp of education funding.
"His math is fuzzy, his claims have been proven false and the only thing the governor's action advances is his own personal brand of cynical politics," Mayor Rahm Emanuel said of the action via Twitter.
Rauner's veto message came Tuesday morning, a day after Democrats released the measure to him after holding it for two months in hopes of avoiding a veto.
Rauner had pledged to swiftly reject the bill, which he'd characterized as a "bailout" for CPS, though he'd previously refused attempts to outline specific changes. While his amendatory veto eliminates $250 million for CPS, it also makes a wide range of other modifications that will affect all of Illinois' 855 districts.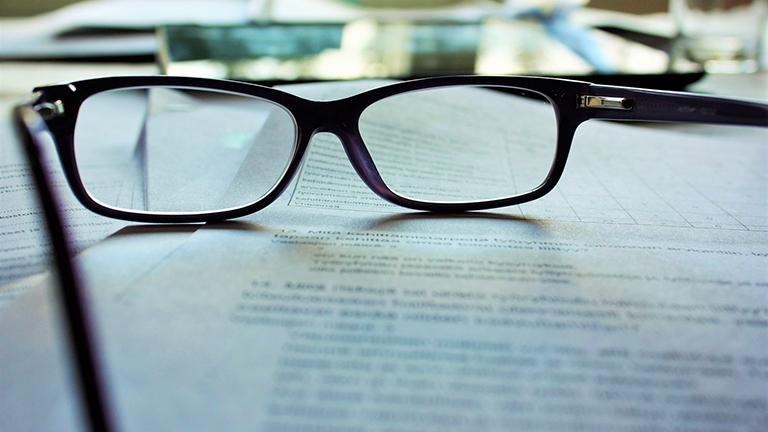 Document: Read Rauner's amendatory veto letter.
---
"Senate Bill 1 in its current form took a significant increase in funding that I have advocated for and diverted hundreds of millions of dollars of it away from classrooms around the state, and diverted it to Chicago, unfairly hurting children across the state and unfairly advantaging one school district, a school district that has mismanaged its pension systems for decades," Rauner said at a press conference in his Springfield office, during which he largely avoided details of the complex legislation.
While Rauner continually called for the legislature to adopt his changes to ensure that schools can open on time, it's dubious whether there are enough votes for that, if Democrats – who control the General Assembly and who had called on Rauner to sign the measure into law – even try.
The situation leaves schools in limbo: Illinois is set to send the first round of general state aid payments to districts on Aug. 10, but a provision in the budget says no money can be sent unless it's dispersed using a new, evidence-based formula.
Senate Bill 1 is the only measure in play that would fit that criteria, meaning that unless it – or a measure like it that would have to wind its way through the statehouse from scratch – becomes law, schools will have to go without state funds.
Read: PolitiFact Rates Rauner's SB1 'Bailout' Claim as False
Illinois schools rely heavily on property taxes (too heavily, according to most lawmakers and education experts, which leads to a vast disparity between rich and poor districts that is the impetus for the formula rewrite) so most if not all are expected to be able to welcome students to begin the new school year without state funding, but some districts have warned that they will have to make cuts or close their doors come fall absent a solution.
The situation has Republicans and Democrats alike accusing the other side of playing political football with schoolchildren. 
Follow Amanda Vinicky on Twitter: @AmandaVinicky 
---
Related stories: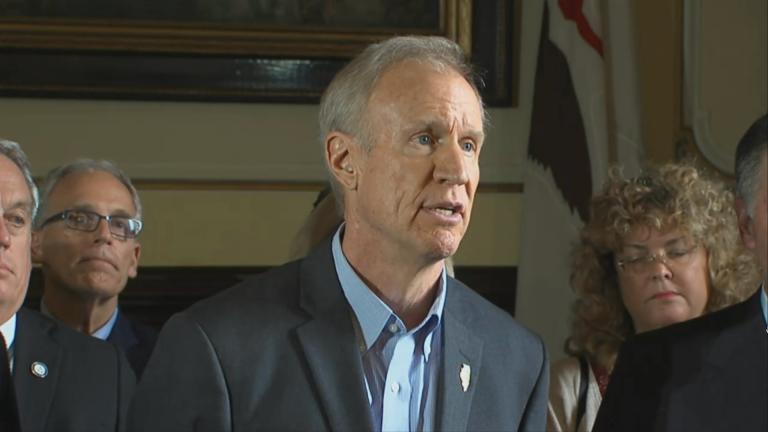 PolitiFact Rates Rauner's SB1 'Bailout' Claim as False
Aug. 1: PolitiFact on Tuesday rated the governor's claim that Senate Bill 1 is a "bailout" for the Chicago Teachers Pension Fund as "false," saying the pension piece of the bill can't even be called a perk because it's simply giving Chicago Public Schools "what every other school district already has."
---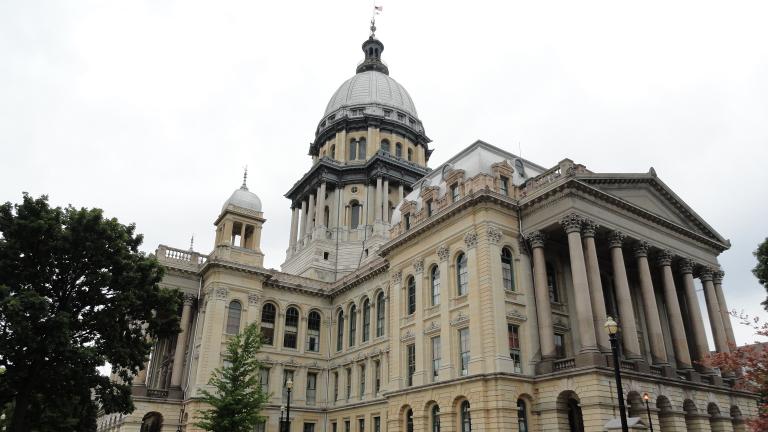 Governor Gets Education Funding Bill, But Schools' Future Remains Hazy
July 31: The future of school funding is now in Gov. Bruce Rauner's hands, after Democrats finally sent him legislation he's made a show of demanding they release. Now the question is what Rauner will do with it.
---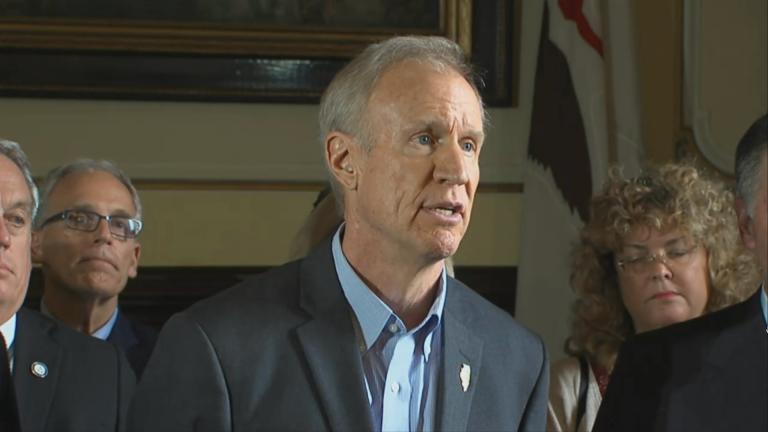 School Funding Standoff Continues on Day 2 of Special Session
July 27: Gov. Bruce Rauner called on Democrats to send him Senate Bill 1, while Illinois Senate President John Cullerton says he'll wait till Monday to send the bill to the governor.
---