Fresh off of a two-year budget crisis rooted in partisan tensions, Illinois is careening toward a new one – and this time, schoolchildren are left in the wake.
Gov. Bruce Rauner's veto of an education funding overhaul "jeopardizes school funding and ratings," ratings agency Fitch signaled Wednesday, a day after Rauner rewrote Democrats' package.
"A return to political gridlock specifically related to school funding puts at risk the ability of school districts to open all of their schools with a full complement of services," the Fitch memo says. "Some districts should be able to weather a state aid delay by relying on reserves or by short-term borrowing, but others, notably (Chicago Public Schools), have much more limited flexibility."
The measure, Senate Bill 1, drastically changes how Illinois splits money among its 855 school districts. The new, "evidence-based" plan would give greater consideration to a school district's local property wealth (and therefore its ability to supplement state funding) as well as a district's cost drivers, such as the number of low-income children, or those for whom English isn't the primary language.
All schools would be "held harmless" – as in, none would lose any state funding. But any dollars above and beyond that would be filtered through the new formula. The objective is to ramp up state funding for districts that don't have the local wealth, so that they can reach an adequacy target.
While Rauner kept the basic tenants in place, the Republican governor Tuesday used his amendatory veto powers to significantly change the legislation Democrats approved in late May.
Rauner's changes are essentially an ultimatum: the General Assembly can either take them or leave them.
Three-fifths of the legislature must vote to agree with recommendations, or to override Rauner. Otherwise, the bill dies.
Despite Rauner's calls for lawmakers to accept his version, that's doubtful.
"This seems unlikely given the rancour of the debate," the Fitch memo reads.
An override would also be difficult, however, particularly in the House, where (unlike in the Senate), Democrats are shy a supermajority.
While a dozen Republicans ultimately joined with Democrats to enact a budget and tax hike earlier this summer, Fitch says "this also seems unlikely despite the override of the governor's veto of the fiscal 2018 budget. The budget crisis brought bipartisan agreement to a solution in a way that the school funding formula may not."
Republicans may be reticent to break with the governor twice.
It may be particularly difficult for downstate Republicans to go that route because Senate Bill 1 has been vilified as a "Chicago bailout" by Rauner.
However, should the crisis drag out long enough – forcing some schools to reduce programs and services or to shut their doors – it's possible that Republicans (particularly those who) could break ranks.
Should Senate Bill 1 die, legislators will have to start over with a new bill.
A team of legislators from both parties and chambers continued talks Wednesday in the hopes of reaching an agreement.
Chief among the considerations: Whether CPS will keep a $250 million "block grant" that Rauner wants wiped out, as well as how much – and how -- Illinois will go about taking on CPS's current ("normal") tab for pensions (the state pays the employer's share of retirement costs for every other district in the state).
Rauner's veto introduced new issues that are now at play. For instance: Rauner says the original version of Senate Bill 1 undervalues the local property wealth a district can derive taxes from because it discounts Tax Increment Financing, or TIF, dollars – even though districts cannot actually tax property within a TIF district as by design the dollars that would otherwise go to schools are instead spent on economic development. Rauner's plan to "count" TIF dollars means that schools in Chicago, the suburbs, Rockford, Springfield and elsewhere would be dinged.
Further, sources say that Republicans are requesting newer demands that were not part of the new language Rauner unveiled Tuesday, including a new state fund for private schools scholarships that would be paid for through private contributions; donors would receive a tax credit.
The Senate has 15 days – until Aug. 16 – to take up the governor's veto; should the Senate successfully override or accept Rauner's changes, the House then has 15 days to follow suit.
Illinois' first payments to schools are set to go out Aug. 10 – odds-on that the deadline will be missed.
Follow Amanda Vinicky on Twitter: @AmandaVinicky 
---
Related stories: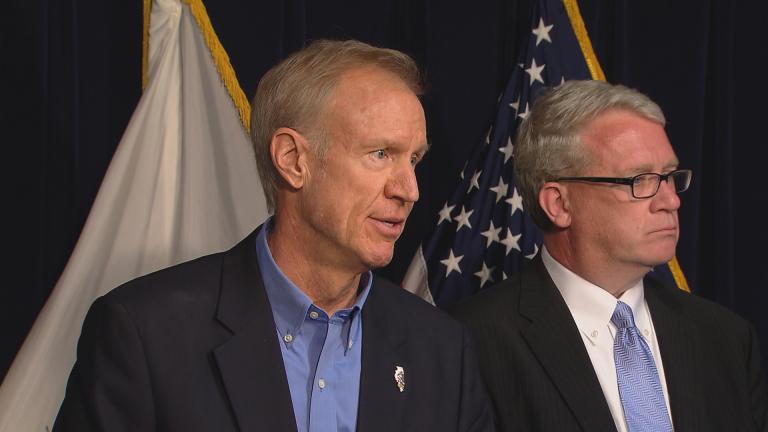 Rauner Issues Amendatory Veto of Education Funding Bill
Aug. 1: Gov. Bruce Rauner made generous use of his veto pen to redline money for Chicago Public Schools and to make other sweeping changes to a major revamp of education funding.
---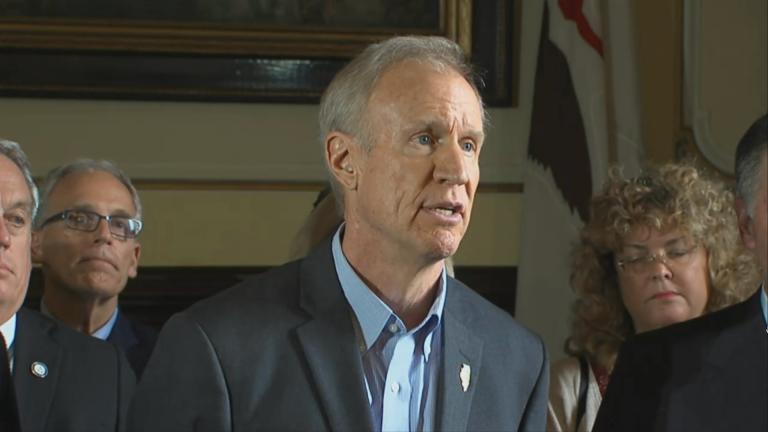 PolitiFact Rates Rauner's SB1 'Bailout' Claim as False
Aug. 1: PolitiFact on Tuesday rated the governor's claim that Senate Bill 1 is a "bailout" for the Chicago Teachers Pension Fund as "false," saying the pension piece of the bill can't even be called a perk because it's simply giving Chicago Public Schools "what every other school district already has."
---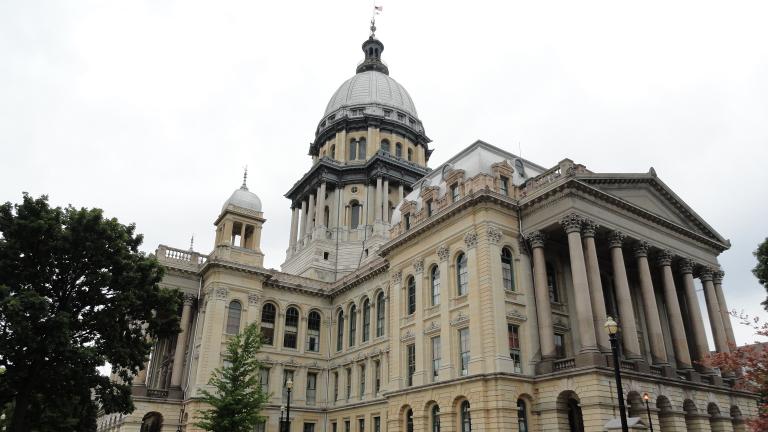 Governor Gets Education Funding Bill, But Schools' Future Remains Hazy
July 31: The future of school funding is now in Gov. Bruce Rauner's hands, after Democrats finally sent him legislation he's made a show of demanding they release. Now the question is what Rauner will do with it.
---