Illinois currently employs the least equitable education funding system in the country, coming in last place among all states in the amount of state funding contributed to its public schools. And because education funding is built primarily on local property taxes, it also sports the nation's largest gap between its wealthy and poor school districts.
Last year, Gov. Bruce Rauner convened a 25-member funding reform commission led by Illinois State Board of Education Superintendent Tony Smith and state Secretary of Education Beth Purvis in an attempt to find a new formula.
Following successful votes in both the state Senate and House, Senate Bill 1 is the first crack legislators have made at fixing that formula since the commission's sunset earlier this year. The Democrat-backed bill follows an evidence-based model that would increase state funding to every public school district in the state.
But even with broad Democratic support, it faces an uncertain path ahead as critics chide what they see as preferential treatment for Chicago Public Schools.
Here's how SB1 works.
What does SB1 do?
Simply put, SB1 seeks to raise each one of Illinois' 860-plus school districts to individual adequacy targets – or the amount of money needed to properly educate every student – through increased funding from the state.
It begins by taking into account a district's local funding capacity and the amount of funding it already receives from the state as a baseline and adds from there over time.
Those targets are calculated by taking into account a given district's "essential elements" – such as the costs for professional development, class size ratios, technology and about two dozen other items – and their cost of implementation based on demographic differences, along with staff salaries based on regional variation.
"What this does, is it literally generates the resources you need to educate the population you serve," Center for Tax and Budget Accountability Executive Director Ralph Martire said. "No other funding formula does that."
Any new state contributions would go first to districts that are furthest from their adequacy targets and SB1 promises that no school district will see a decrease in funding. It ranks districts on a four-tier scale and uses current funding amounts as a baseline starting point before adding new state dollars to those levels going forward.
An analysis of the bill from the education advocacy organization Advance Illinois – which supports the bill – says 85 percent of all money in SB1 will go to districts comprised primarily of low-income students.
Those new dollars would be phased in over the next decade.
"It's a sizable change that everyone in state knows needs to happen," said state Sen. Andy Manar, D-Bunker Hill, the bills' chief sponsor. "It will over time fix inequity, drive resources to districts that are furthest away from where they ought to be, and treat all districts the same."
Is it a bailout for Chicago Public Schools?
Critics of the bill say yes.
Chicago Public Schools includes nearly one-fifth of the state's total student population and would receive about 20 percent of new state funding under the SB1 formula. It's also the only school district in Illinois responsible for covering its teacher pension payments.
SB1 accounts for that by including additional state dollars to offset the amount of local funding CPS uses to cover the cost both of current pensions and legacy payments from years past when pensions were not properly funded.
The district's adequacy target is not changed (it's estimated at just over $15,400 per student, per year), but the state would contribute more money to help reach that level. Martire says this puts CPS on "equal footing" with the rest of Illinois' school districts that already have their teacher pensions covered by the state.
But others see that as a bailout for the financially troubled district, because it would receive a $500 million adjustment to its local contribution for legacy pensions on top of credits for both its existing pension payments and state block grants.
Purvis says there's a lot to like in SB1 – from its adequacy targets to its funding distribution and base minimums – but she believes the CPS pension items included in subsequent amendments, along with all other statewide pension reforms, need to be handled elsewhere.
"We think Chicago Public Schools should either get their normal cost pensions or the block grant, we think that is fair," she said. "I think what is important to say is we all agree we need pension reform so things like the Chicago Public Schools' historic pension costs – much like other pension issues we have across the state – should probably be addressed through a different vehicle."
But bill proponents point to about 270 other school districts that would receive higher per-pupil funding increases than CPS. Martire says the legislation simply "recognizes reality" in accounting for dollars the district cannot contribute to classroom spending.
"Chicago retains full responsibility to pay its pension costs under this bill," he said. "They have to pay it no question. All the bill does is recognize because they have to pay it, they have slightly less revenue available to fund the education of their kids."
How will the state pay for this?
If approved, the funding formula would take effect beginning this fall. But that's not going to occur without a state budget.
"At our current juncture, our fiscal resources at the state level simply aren't sufficient to satisfy demographically driven need for services," Martire said.
Illinois already spends about $11 billion annually on public education, split between classroom spending and pension payments. But the funding reform commission estimated the state will need an additional $3.5 billion to $6 billion for all districts to meet their adequacy targets.
That means Illinois will need to raise taxes. But even if SB1 is passed, that doesn't mean there will be an immediate fix for districts drained of cash following the state's ongoing two-year budget impasse.
"If we could come to a bipartisan, bicameral solution that the governor could sign – which I think we'd all be excited about," Purvis said, "that has nothing to solving the budget crisis or making sure schools open on time."
What's the path ahead?
After passing both the House and the Senate, SB1 is now being held on a motion to reconsider. That doesn't kill the measure, but it prevents it from going straight to the governor's desk and it's not clear when that could occur.
Rauner has said he'll veto the bill as it stands, criticizing the amendment to Chicago Tonight last week, saying it "included hundreds of millions of dollars of extra special treatment to bail out Chicago Public Schools from their years of mismanagement."
That means for the bill to pass, both the Senate and House would need to override Rauner's veto. Martire believes SB1 has enough support for that to occur in the Senate.
But in the House, the bill would need 71 votes. And when it was approved last month, it received only 60 votes. Martire said four other Democratic representatives have expressed support SB1, but left Springfield before that vote.
Even with them in tow, it will take bipartisan support to reach that threshold and pass the bill.
"The goal is to get seven legislators, which requires some Republican support, on board for this bill," he said. "And I think that's a do-able thing, especially when you get to the heart of how the bill works."
Follow Matt Masterson on Twitter: @ByMattMasterson
---
Related stories: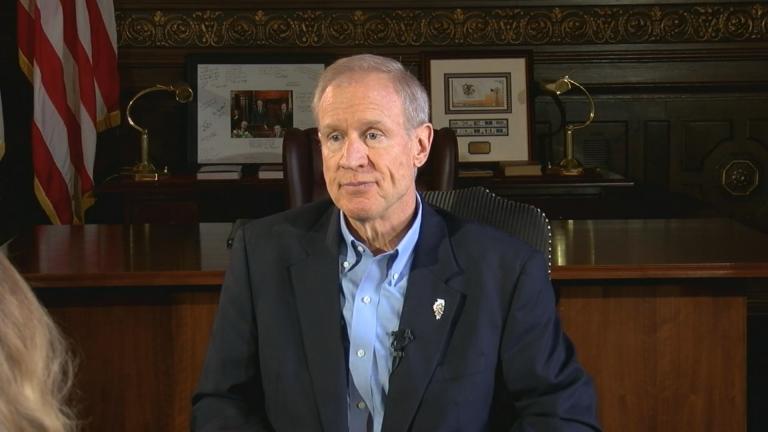 Rauner: 'We May Have to Resort to a Special Session'
June 1: Gov. Bruce Rauner sits down with Amanda Vinicky to talk about the next steps in Springfield.
---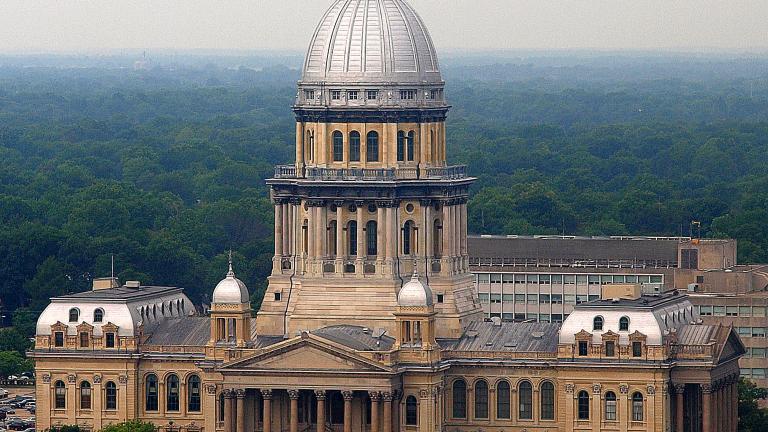 No Budget Vote on Deadline Day; Gridlock Extends into June
May 31: It's the 700th day of Illinois' historic budget stalemate and the final day of the General Assembly's scheduled spring session—and still no budget in sight. The Illinois House will now push budget negotiations into June, when rules change for passing legislation.
---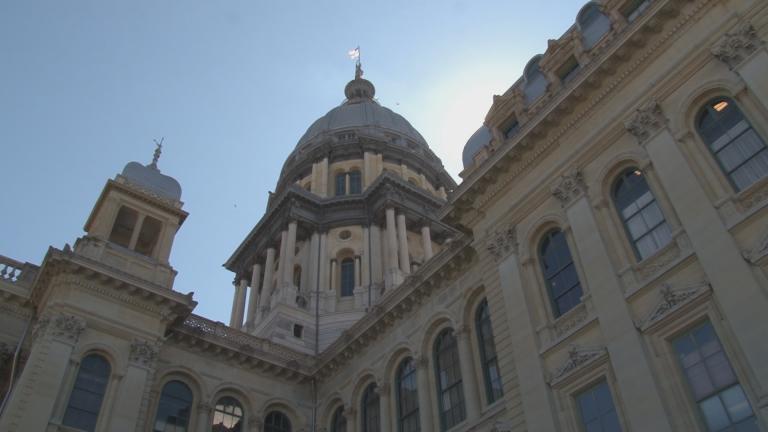 Illinois Still Has No Budget (But a Bunch of Other Bills In the Works)
May 29: Illinois legislators are under the gun to pass Illinois' first complete budget since July 2015. The spring session ends Wednesday, though with time running short it seems more likely that the deadline will be put off until the end of June.
---