Speaking at the National Press Club on Tuesday, Mayor Rahm Emanuel reiterated Chicago Public Schools will open on Sept. 5 even if there is no state budget. (Courtesy of National Press Club website)
After a school year filled with fiscal uncertainties, Tuesday marked the final day of classes for Chicago Public School students. And despite lingering questions about district finances and the state budget, Chicago Mayor Rahm Emanuel is promising school will resume on time this fall.
Speaking at the National Press Club in Washington, D.C., on Tuesday afternoon, Emanuel reiterated that CPS will open on Sept. 5 even without a state budget, and credited the financially troubled school district with boosting Illinois' graduation rate along with its and math and reading scores.
"Illinois without Chicago would be falling backwards," the mayor said. "We're opening our doors, the governor will have to figure out what every school district does that is poor or represents minority kids. But Chicago will be open for the future. I can't say that about Illinois."
CPS CEO Forrest Claypool had previously stated last month the district would do "whatever is necessary" to ensure an on-time start to the 2017-18 school year this fall.
Emanuel's speech came only a day after CPS announced it had reached an agreement with J.P. Morgan to borrow $275 million to help make a $721 million payment to the Chicago Teachers Pension Fund due by the end of this month.
That loan – which also comes strapped with an exorbitant 6.39 percent initial interest rate – will be made by selling off grant anticipation notes based on money CPS is owed by the state, but has not yet received due to the ongoing budget stalemate.
Emanuel offered prepared remarks for about 30 minutes before using a Q&A session to criticize Gov. Bruce Rauner hours before the governor is set to offer a speech calling for unity among legislators, who are returning to Springfield for a 10-day special session to work on a budget compromise.
"The Mayor can talk all he wants," Rauner spokeswoman Eleni Demertzis said in an email, "but his actions say much more about his unwillingness to work with others to strengthen schools throughout our state."
On top of promising that classes will begin on time, Emanuel also repeated his plans to seek a third term in office in 2019.
During his speech, the mayor highlighted improvements in CPS' graduation and college acceptance rates, as well as the district's new graduation requirements, which have raised concerns from some parents and teachers.
Beginning in 2020, CPS seniors must formulate a post-graduation plan – anything from college or military acceptance, to entry into a gap-year, job or trade program – before they are allowed to graduate.
Despite criticisms of that plan, Emanuel believes it will soon become the model for states across the country, saying it would be "morally reprehensible" on his part not to ensure kids are prepared for life after high school.
"We may be the first school district in the United States to embark on a post-high school education model, but mark my words, we're not going to be the last," he said.
"We've already got 65 percent of our kids getting there. I cannot in good conscience as the mayor allow the other 35 percent to not have a plan that the economy is going to require of them."
Watch the full video below.
---
Follow Matt Masterson on Twitter: @ByMattMasterson
---
Related stories: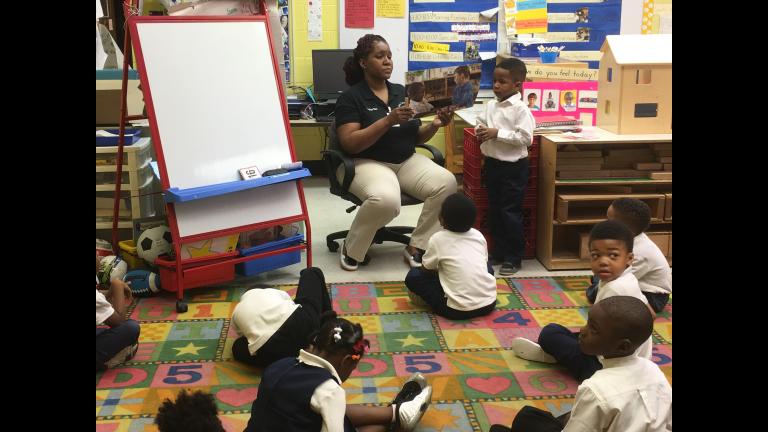 CPS Works to Address Student Trauma, Mental Health
June 15: Chicago Public Schools began certifying schools for their social emotional learning supports two years ago. We visit one school that's achieved the highest certification – exemplary.
---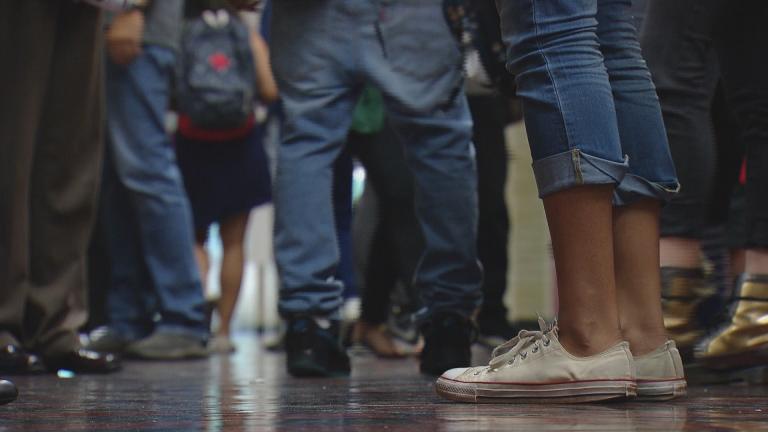 How SB1 Would Rewrite Illinois' Broken Education Funding Formula
June 7: The Democrat-backed bill would increase state funding to every public school district in the state. But it still faces an uncertain future as critics chide what they see as preferential treatment for Chicago Public Schools.
---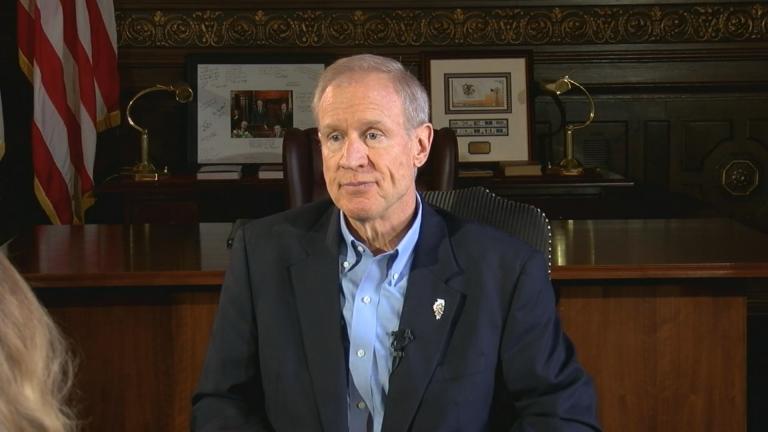 Rauner: 'We May Have to Resort to a Special Session'
June 1: Gov. Bruce Rauner sits down with Amanda Vinicky to talk about the next steps in Springfield.
---