Video: A 30-minute program about poet Gwendolyn Brooks, produced in 1966 by WTTW.

Wednesday marks what would have been the 100th birthday for poet Gwendolyn Brooks.
Brooks was born in Kansas, but spent much of her life here in Chicago.
She served as Illinois' poet laureate from 1968 until her death nearly 17 years ago. And she was the first African-American to receive the Pulitzer Prize.
The State Library in Springfield was renamed in Brooks' honor in 2003; a celebration was held there Wednesday in her honor. 
Follow Amanda Vinicky on Twitter: @AmandaVinicky
---
Related: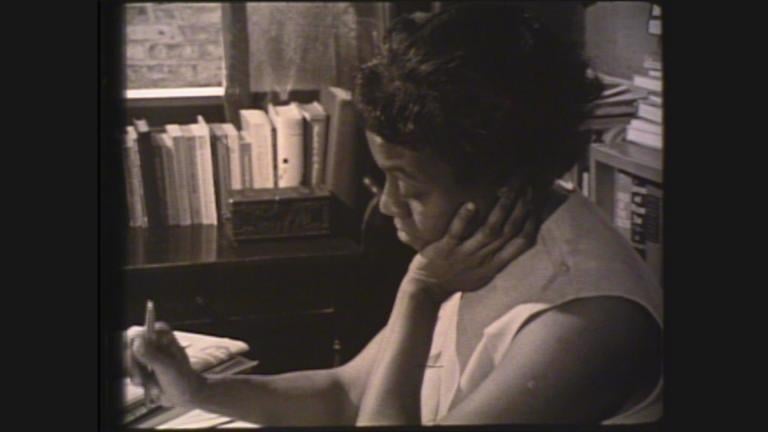 Honoring Chicago Poet Gwendolyn Brooks, Who Broke the Color Barrier
Feb. 1: The late Chicago poet Gwendolyn Brooks made history in 1950 as the first African-American author to receive a Pulitzer Prize.
---