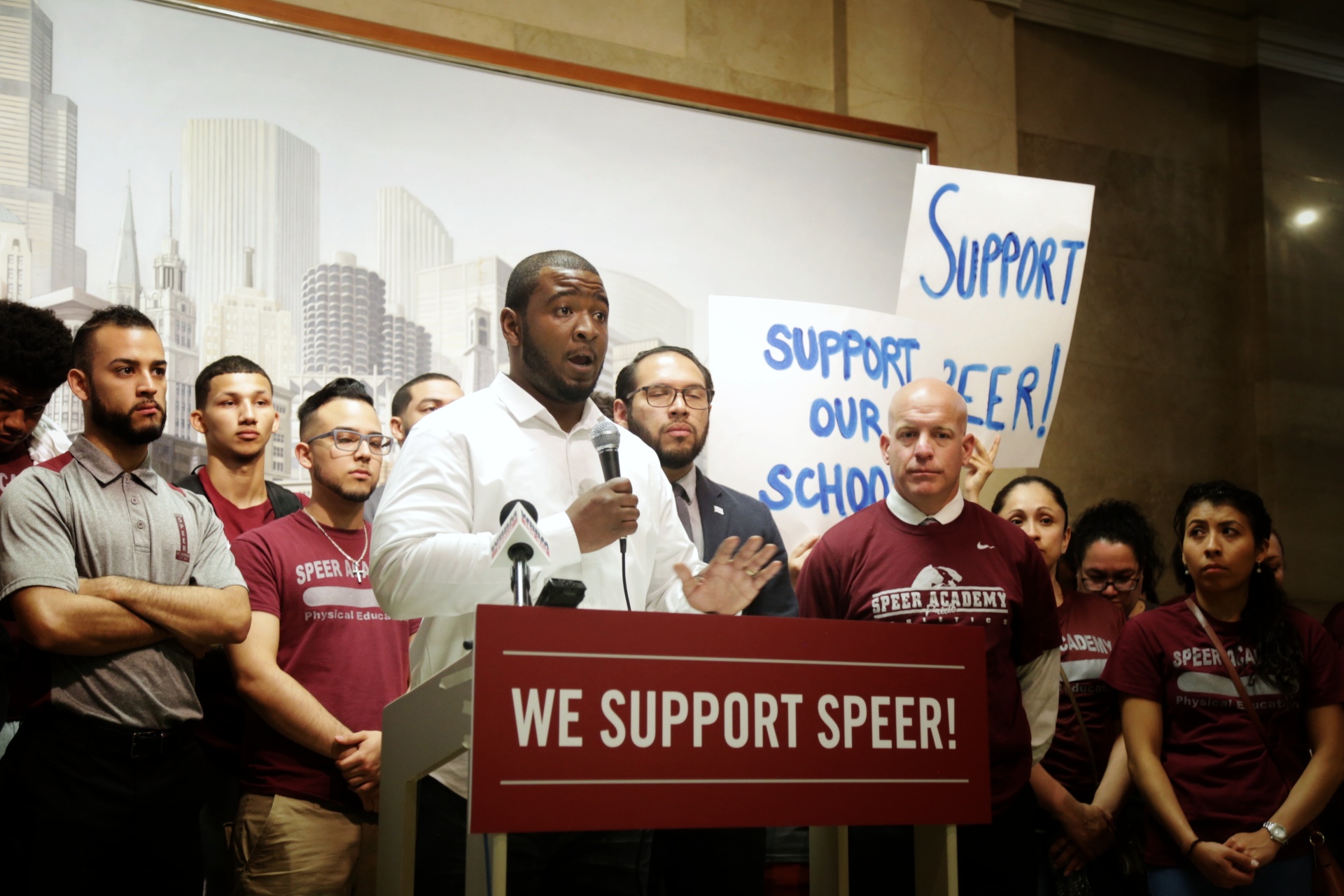 Speer parent Bobby McCorvey spoke Tuesday at City Hall, hoping to convince Ald. Emma Mitts to support an expansion at the Belmont Cragin charter school. (Noble Network of Charter Schools)
A Belmont Cragin-area charter school looking to expand its building size and enrollment will have to hold off on those plans after a Chicago alderwoman refused to support the project.
School leaders from ITW David Speer Academy say they've received 2,000 student applications for the upcoming school year, but have just 150 freshman seats available. To balance that need, the school has sought to construct a $7 million privately funded building expansion to allow an additional 300 students to enroll.
To do so, Speer – a Level 1+ high school managed by the Noble Network of Charter Schools that has about 800 students in grades 9 through 11 – would need backing from Ald. Emma Mitts, who oversees Chicago's 37th Ward, where the school and the land for its proposed expansion sit.
And in order to have construction finished in time for the 2018-19 school year, administration needed an answer by Wednesday.
But that deadline has come and gone, and Mitts isn't on board.
"Well, right now, there are plenty of problems in public education especially in light of the current economic pressures and funding crisis facing the struggling school system due to the state budget stalemate," Mitts said in a statement to Chicago Tonight. "So for many residents, it's seen as potentially further eroding the economic stability and viability of existing local public schools in our area.
"The bottom line consensus? That this expansion would further deplete and redirect precious limited resources in an already inequitably-funded education system, at the expense of other existing schools in the ward."
The proposed development requires City Council approval, but without Mitts' support, that's not going to occur.
Check out our recap video from today's press conference. Thank you parents and supporters! #SupportSpeer https://t.co/1Ak0fxHBQg pic.twitter.com/qabZyH3Lk6

— Speer Academy (@benoblespeer) May 16, 2017
---
"It's really discouraging," Speer Principal Thomas Mulder said. "The reason I'm motivated behind this is because I take the phone calls, for the past two months when folks started hearing that the expansion wasn't going through. I've got parents on the waitlist now. We had to stop at 300, and even that's probably going to be too many for our school. We'll make it work, we're still under capacity."
The alderwoman was initially supportive of the new charter when plans to open Speer were being discussed nearly four years ago, saying at that time she wanted to promote "a variety of universally high-quality public school options" within her ward.
Mulder claims Mitts was also behind the expansion project for months before shifting positions earlier this year. Mitts acknowledges that while she was willing to listen, she wanted to get more feedback from the Austin community that makes up the majority of her ward before making up her mind. After doing so, she said residents were "unilaterally opposed" to the expansion.
Opened in 2014, Speer has been a target for charter critics due to its proximity to another Chicago Public School – the Prosser Career Academy, a Level 1+ high school with more than 1,300 students located directly across the street.
Earlier this year, state Rep. Will Guzzardi held a press conference outside Prosser to announce legislation aimed at banning CPS and other cash-strapped school districts from opening new charters until they improved their finances.
"Prosser is a prime example of what happens when you open up a charter school in an area with a neighborhood school that needs resources," Guzzardi said in March. "The resources get drained away from our community schools and they're left in conditions that require further investment."
Prosser falls just outside her ward boundaries, but Mitts is worried about the impact increased charter enrollment could have on other high schools within her jurisdiction. CPS funds its schools through student-based budgeting, meaning the lower the enrollment at a school, the less money it receives from the district each year.
Speer administration says it has private donors lined up to cover the cost of the expansion, but Mitts is more concerned about the timing of the project and the school district's ongoing fiscal crisis.
"Because at this point, CPS is not financially stable," Mitts said, "and in addition I firmly believe that our existing neighborhood schools should be the priority right now – not necessarily charter schools, especially when you consider the current dire financial state of CPS."
Without Mitts' support, it's unclear what the future holds for the project.
Mulder argues that with private dollars available now, the timing couldn't be better to add on to the school, and says he hears daily from local parents devastated that they're unable to send their children to Speer.
"It's heartbreaking because the opportunity is there to add 300 more seats to our freshmen class next year," he said. "As far as what Noble does, I hope we keep fighting, I hope we keep the pressure on. I hope Ald. Mitts know how much we appreciate her and knows how much her ward appreciates her and know how much her ward wants Speer."
Follow Matt Masterson on Twitter: @ByMattMasterson
---
Related stories: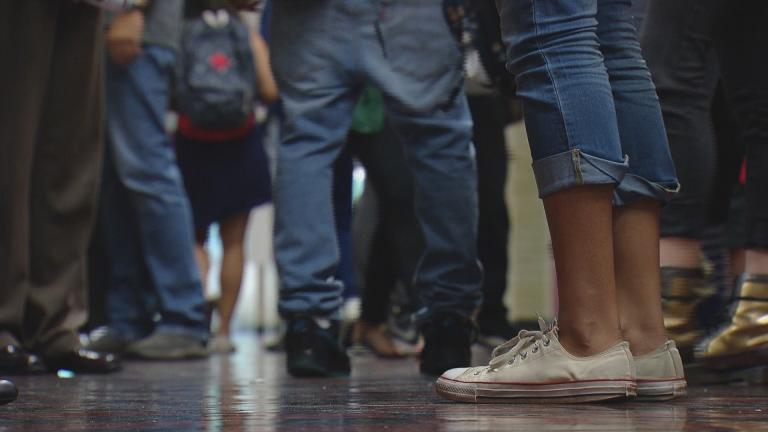 Roosevelt Professor Recommends Chicago Charter Moratorium in New Report
April 13: With the immediate future of new charter school openings in Chicago already up in the air, a new study now suggests halting charter growth in the city to avoid saturating low-demand neighborhoods with too many schools.
---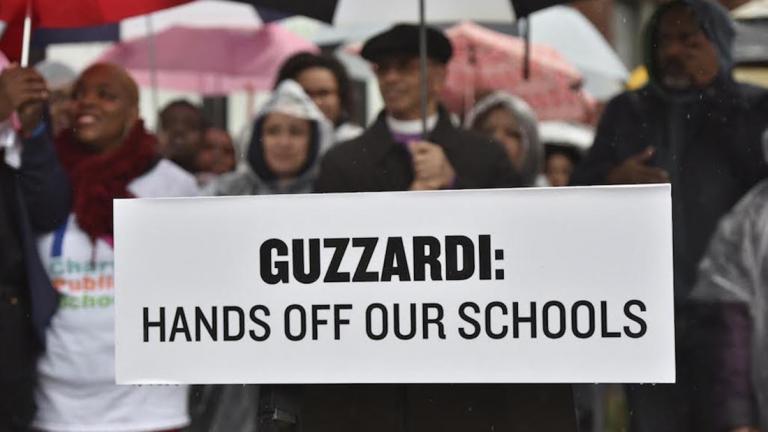 Chicago Charter Advocates Protest Bill Limiting School Growth
April 5: Dozens of charter school advocates and parents gathered outside Will Guzzardi's Logan Square office Wednesday to protest a bill from the state representative that would limit charter growth in financially struggling Illinois school districts.
---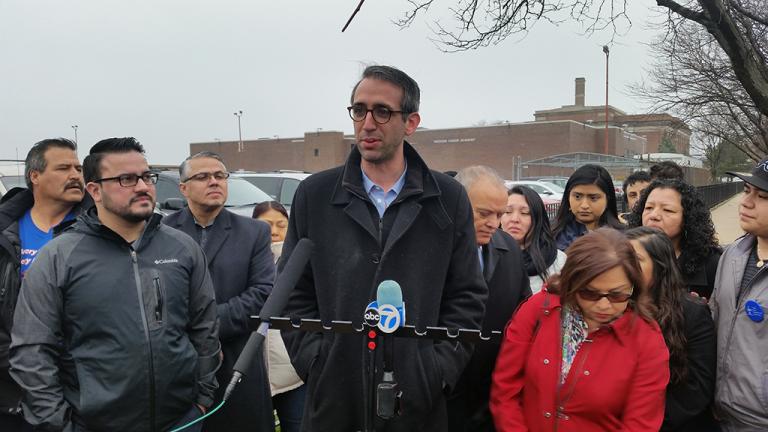 New Bill Bars CPS, Cash-Strapped Districts From Opening New Charters
March 27: "If your district is broke, take care of the schools that you have before you open new schools. We think it's a pretty straightforward idea," said state Rep. Will Guzzardi, who introduced the legislation.
---