Chicago Teachers Union members are expected to vote on a potential merger with ChiACTS sometime this fall. (Chicago Tonight)
Educators in the nation's largest charter school union voted last week in favor of joining the Chicago Teachers Union in a move both sides hope will help expand their "collective power" to advocate for public education in the city.
After a weeklong vote inside dozens of local charters, ChiACTS Local 4343 announced late Friday 84 percent of its voting members are in favor of unifying with the 28,000-member CTU.
"This vote for unification is a vote for educators with both ChiACTS and the CTU to speak with a stronger collaborative voice for real educational justice for all of our students," ChiACTS President Chris Baehrend said in a statement. "It is our identity as public educators – not our employers – that defines us, and our overwhelming vote for unity affirms that charter educators are educators first, and servants of the public with a shared commitment to the futures of our students across the city."
The merger is still dependent on a CTU vote that's expected to be held sometime this fall. But if the move is ultimately approved, CTU would add about 1,000 new educators to its existing membership base.
A subset of the nationwide American Federation of Teachers union, ChiACTS Local 4343 currently represents 32 charters in Chicago. According to CTU, a merger would not affect existing contracts from either union, but it would require changes to be made to both sides' constitutions.
In a letter to its members, CTU says executive boards from both unions have been engaged in ongoing discussions over the unification process, and have agreed upon a set of "guiding principles" that will be used to draft necessary constitutional amendments.
"The CTU supports union rights for all educators in Chicago, including charter school teachers," CTU Vice President Jesse Sharkey said in a statement. "Local 4343's vote for unity takes a stand for using our collective power to support quality public education for the students we all serve."
Overall, the unions don't expect the merger to have too much impact on members. The CTU letter states ChiACTS would keep its existing school councils and employer contracts, but its members would also elect representatives to serve in CTU's House of Delegates and executive board.
The two sides also need to figure out how to handle union dues, which currently sit near $700 and are expected to rise in the months ahead, according to CTU.
Speaking with Chicago Tonight prior to Friday's announcement, Illinois Network of Charter Schools President Andrew Broy blasted the potential merger, saying: "It's formalizing what we've known to be the case for years – which is ChiACTS is merely a shadow organization for the CTU.
"And they want to formalize that through a merger," he said, "which makes plain the case we've been making for a long time, that it's impossible for ChiACTS to represent charter school teachers when they're merging with an organization that is, by anybody's definition, anti-charter."
CTU has indeed pushed to limit charter growth in Chicago – successfully negotiating a cap on the number of new charters the Chicago Public Schools district can open that was included in its latest contract agreement.
But CTU members have also stood in support of teachers from three separate charter school networks – all represented by ChiACTS – which threatened to go on strike at different times during the current school year.
"A vote for unification would be a hugely significant act," the CTU letter states, "that allows all Chicago educators to speak with one voice and engage in a powerful form of solidarity to defend and advance our schools, public education, and the needs of all the students and families we serve."
Follow Matt Masterson on Twitter: @ByMattMasterson
---
Related stories: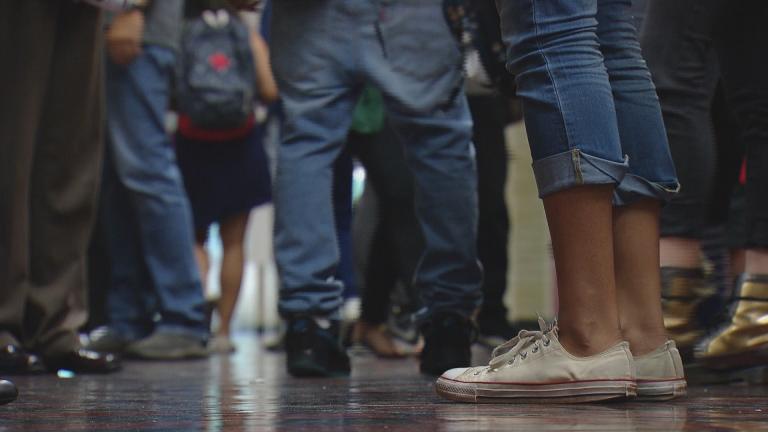 Passages Charter Teachers Reach Late-Night Deal to Avert Strike
May 25: Following a "marathon" bargaining session Wednesday night, educators at Passages Charter School announced they have reached a tentative three-year contract agreement with school management.
---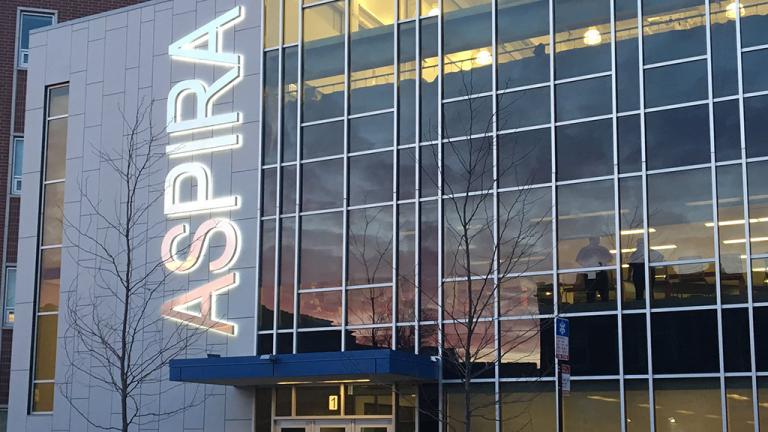 ASPIRA Teachers Reach Tentative Deal, Averting First-of-its-Kind Strike
March 10: Had ASPIRA teachers gone through with their threat to go on strike March 17, it would have been the first labor stoppage for charter teachers in U.S. history.
---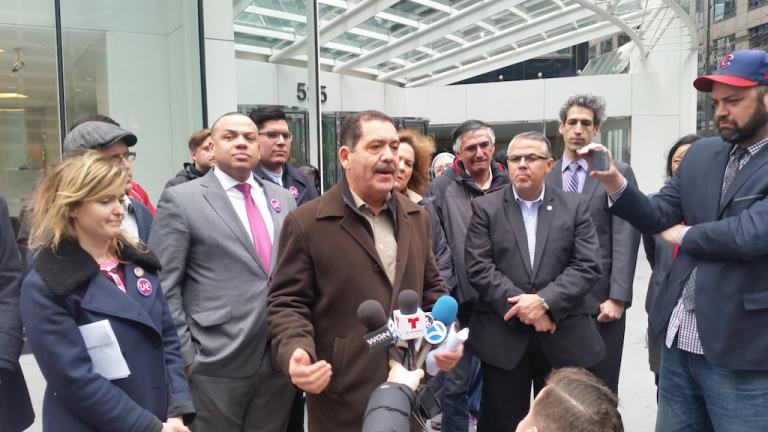 Noble Teachers Earn Legislator Support in Unionization Efforts
March 6: Cook County Commissioner Jesus "Chuy" Garcia, state Sen. Daniel Biss and Ald. Carlos Ramirez-Rosa were among those who pledged their support for Noble charter teachers who are working to create what would be the nation's largest charter teachers union.
---