There's a growing trend in cities and suburbs across the country: renting chickens.
Fair-weather farmers can rent chickens from several businesses, including Michigan-based Rent-A-Chicken, which operates via distributors in Illinois and throughout the country.
For $400, renters receive two egg-laying hens, a coop equipped with food and water accessories and enough chicken feed to last all summer.
George Beutel from Tri-County Stockdale, the Rent-A-Chicken distributor in Joliet serving the greater Chicago area, said he generally picks up the chickens and supplies when the temperature drops later in the year.
"In the winter, a lot of times they'll go through a molt where they're going to lose their feathers and they're not going to lay as consistently," Beutel said. "It kind of allows people to enjoy all the perks of the chickens without having the hardest things to deal with."
Each of the two hens – or more, if you're willing to pay extra – will typically lay one egg per day.
Although farm-fresh eggs every morning are a nice perk, Cori Stankowicz said she brought two hens into her Bridgeport backyard to give her kids, 6-year-old Luke and 4-year-old Ivy, an unforgettable experience.
"I keep telling them and reinforcing that not a lot of kids in the city get chickens," Stankowicz said. "So, you gotta take care of them."

More on the story
Shortly after we produced this story, "Chicago Tonight" host Phil Ponce decided to rent three chickens of his own. 
Follow Evan Garcia on Twitter: @EvanRGarcia
---
Related stories: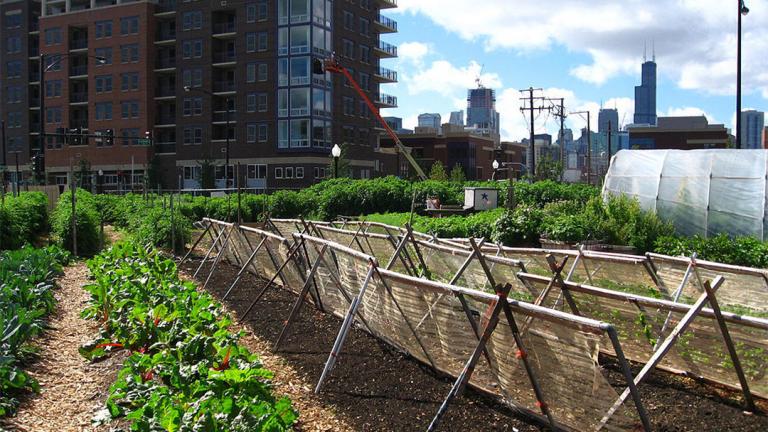 Chicago Lawmaker Proposes Urban Agriculture Zones
March 27: "The whole idea is to use our vacant land as a way to adjust the issue of food access by encouraging urban farms and community gardens in certain areas," said state Rep. Sonya Harper.
---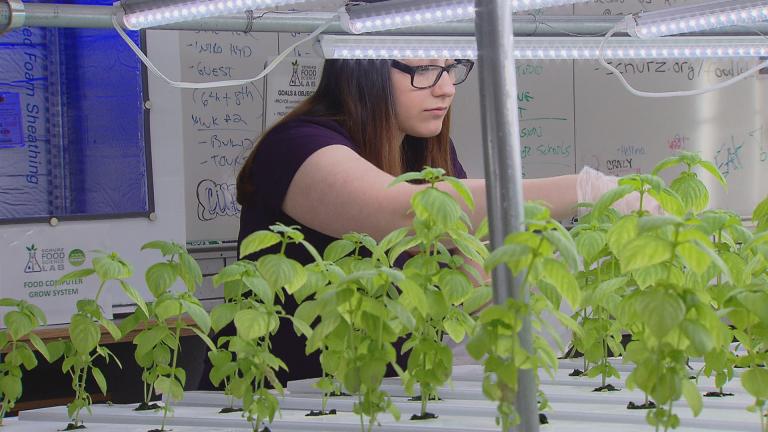 Students Give Schurz Food Science Lab a Green Thumbs Up
March 9: Visit a Northwest Side high school where a food science lab is growing the next generation of urban farmers.
---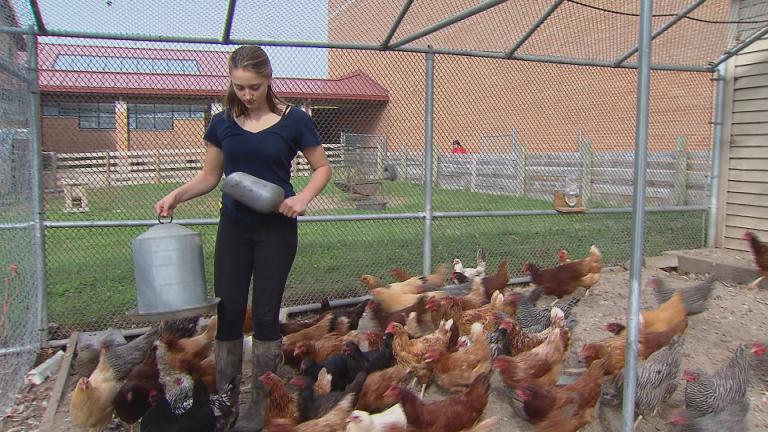 Chicago Agricultural High School Teaches More Than Farming
Nov. 17: You're probably aware that Chicago has high schools specializing in math and science as well as the arts, but did you know that Chicago's big urban school system has an agricultural high school?
---