(Linda from Chicago / Creative Commons)
A Chicago lawmaker hopes to break up food deserts and put vacant lots to use by establishing urban agriculture zones that would incentivize the sale of locally grown foods.
In February, state Rep. Sonya Harper, D-Chicago, introduced a bill that would allow counties or municipalities to create urban agriculture zones made up of organizations or individuals who grow produce or other agricultural products, raise or process livestock or poultry or sell a minimum of 75 percent locally grown food.
The zones would work similarly to Tax Increment Financing districts, which receive subsidies to encourage redevelopment and community-improvement projects in areas in need of revitalization, said Jen Walling, executive director of the Illinois Environmental Council, which supports the legislation.
According to the bill, sales tax from agriculture products would be deposited into an urban agriculture zone fund, and monies collected in the fund would be specified for a county, municipality or school district.
Harper said the money could be used in a variety of ways, such as for educational programs focused on nutrition or to support businesses and farms. 
"The whole idea is to use our vacant land as a way to adjust the issue of food access by encouraging urban farms and community gardens in certain areas," she said.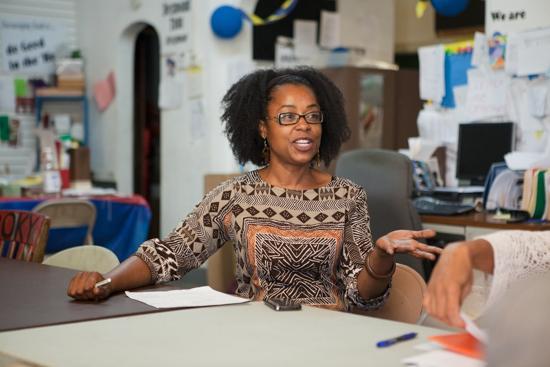 (State Rep. Sonya Harper) Harper resides in her native West Englewood, where residents lack access to healthy, affordable food.
"I've lived in a food desert for the past 40 years, so it's an issue that is very personal to me," she said. "A lot of people highlight the crime in these areas, but a lot more people are dying from preventable [causes] than from bullets."
The proposed bill is the latest attempt to increase agriculture and farming initiatives in Chicago.
In September, the city announced it would receive a $1 million U.S. Department of Agriculture grant to expand urban farming programs, particularly in neighborhoods such as Englewood that lack healthy food options.
Harper is already involved in urban agriculture initiatives. She is executive director of Grow Greater Englewood, a group that formed in 2013 to raise awareness about healthy food programs.
"I'd like to see [similar initiatives] replicated across the state," Harper said.
The Illinois Environmental Council said the bill is designed to spur local economies and food systems by increasing access to healthy, affordable foods and repurposing vacant land. It also calls for a reduction in water connection charges for properties in an urban agriculture zone.
"[Harper] is really concerned about making sure there is fresh and healthy food in all areas of Chicago," Walling said.
The bill is co-sponsored by Rep. Marcus C. Evans Jr., D-Chicago; Rep. Litesa Wallace, D-Rockford; Rep. Christian Mitchell, D-Chicago; and Rep. Theresa Mah, D-Chicago.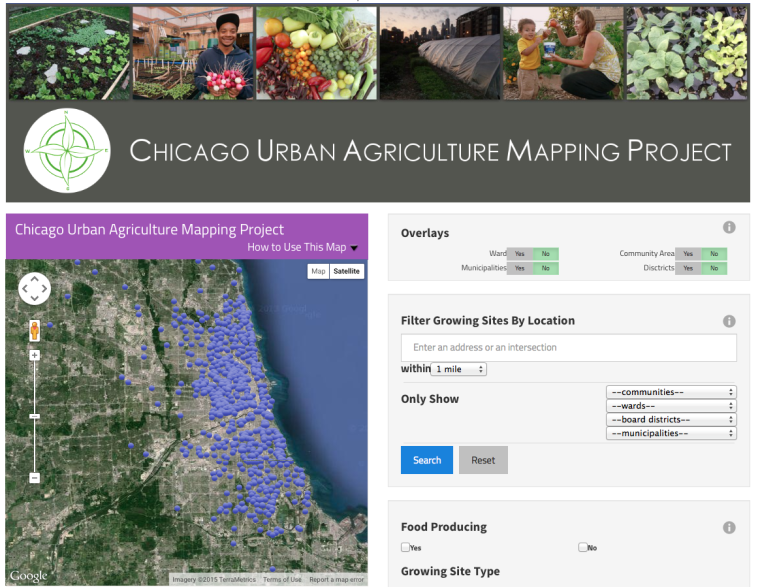 The Chicago Urban Agriculture Mapping Project inventories agriculture and community gardens in Chicago. (Advocates for Urban Agriculture)
Despite support from groups like IEC, the bill is opposed by the Illinois Farm Bureau, which typically does not support legislation it views would favor certain farmers over others, Walling said.
Walling also said the bill leaves a number of questions still to be answered, such as how the zones would initially be funded and how to ensure that funding is protected for agriculture-related purposes.
"It's a good idea, but I think it will be one that needs some work," she said. "It's a really great way to get the conversation started."
In some ways, it already has. During a committee hearing last week to discuss the bill, one downstate legislator said he was unfamiliar with food deserts and did not know they existed in Illinois, Walling said.
"It was a really fascinating committee hearing with a lot of discussion," she said.
The bill is now waiting to be called to the House floor.
Follow Alex Ruppenthal on Twitter: @arupp
---
Related stories: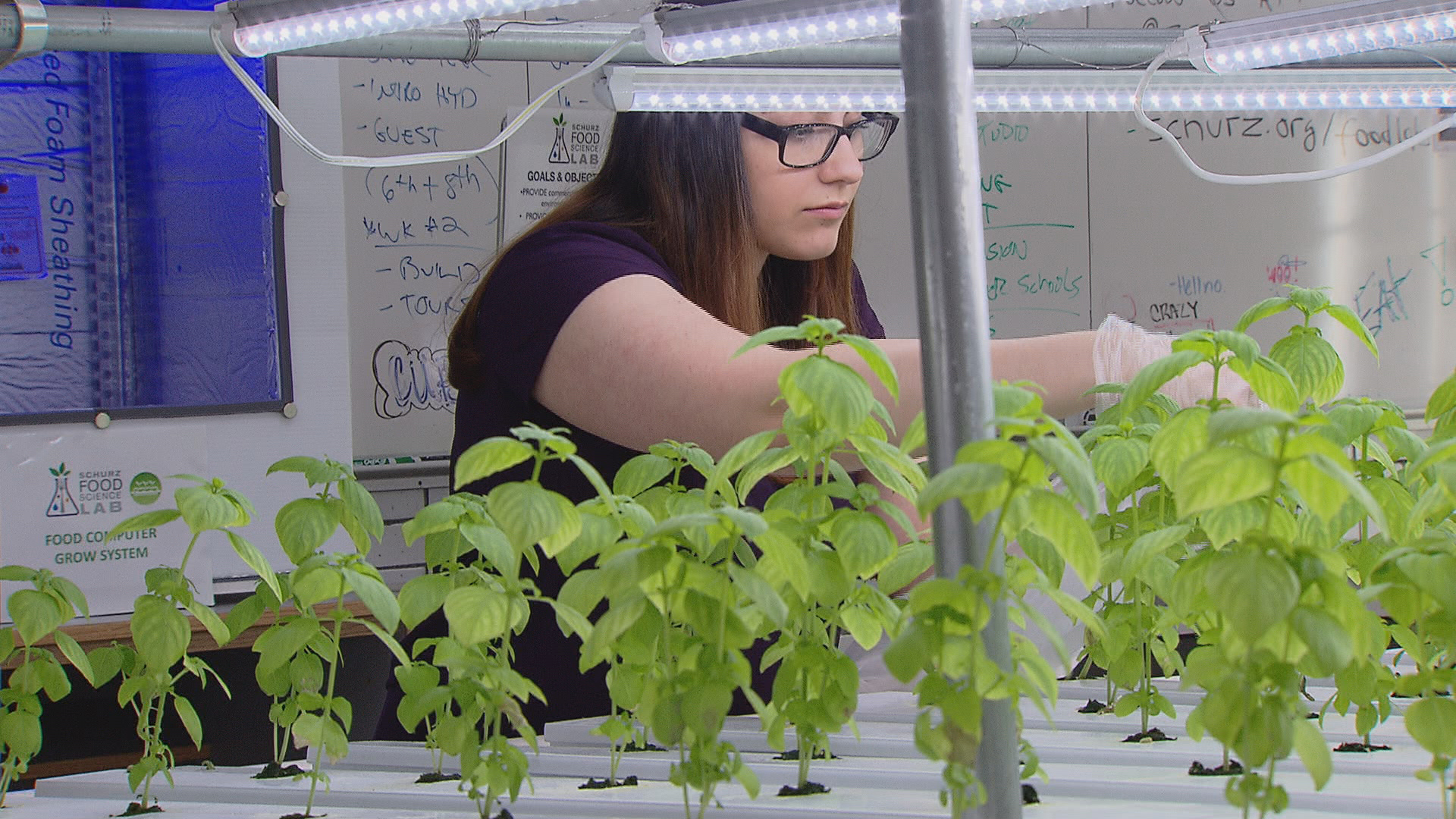 Students Give Schurz Food Science Lab a Green Thumbs Up
March 9: Visit a Northwest Side high school where a food science lab is growing the next generation of urban farmers.
---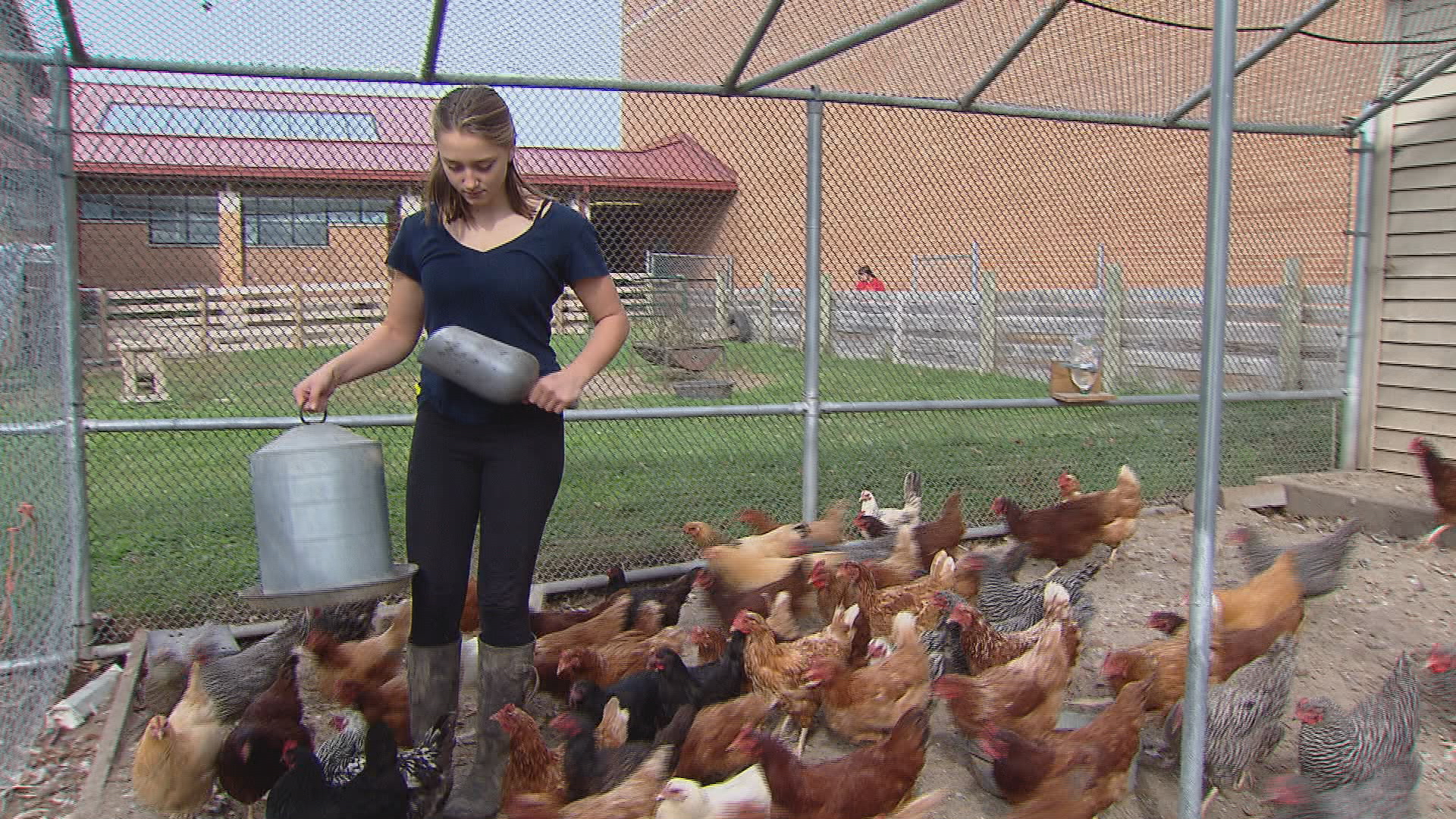 Chicago Agricultural High School Teaches More Than Farming
Nov. 17, 2016: You're probably aware that Chicago has high schools specializing in math and science as well as the arts, but did you know that Chicago's big urban school system has an agricultural high school?
---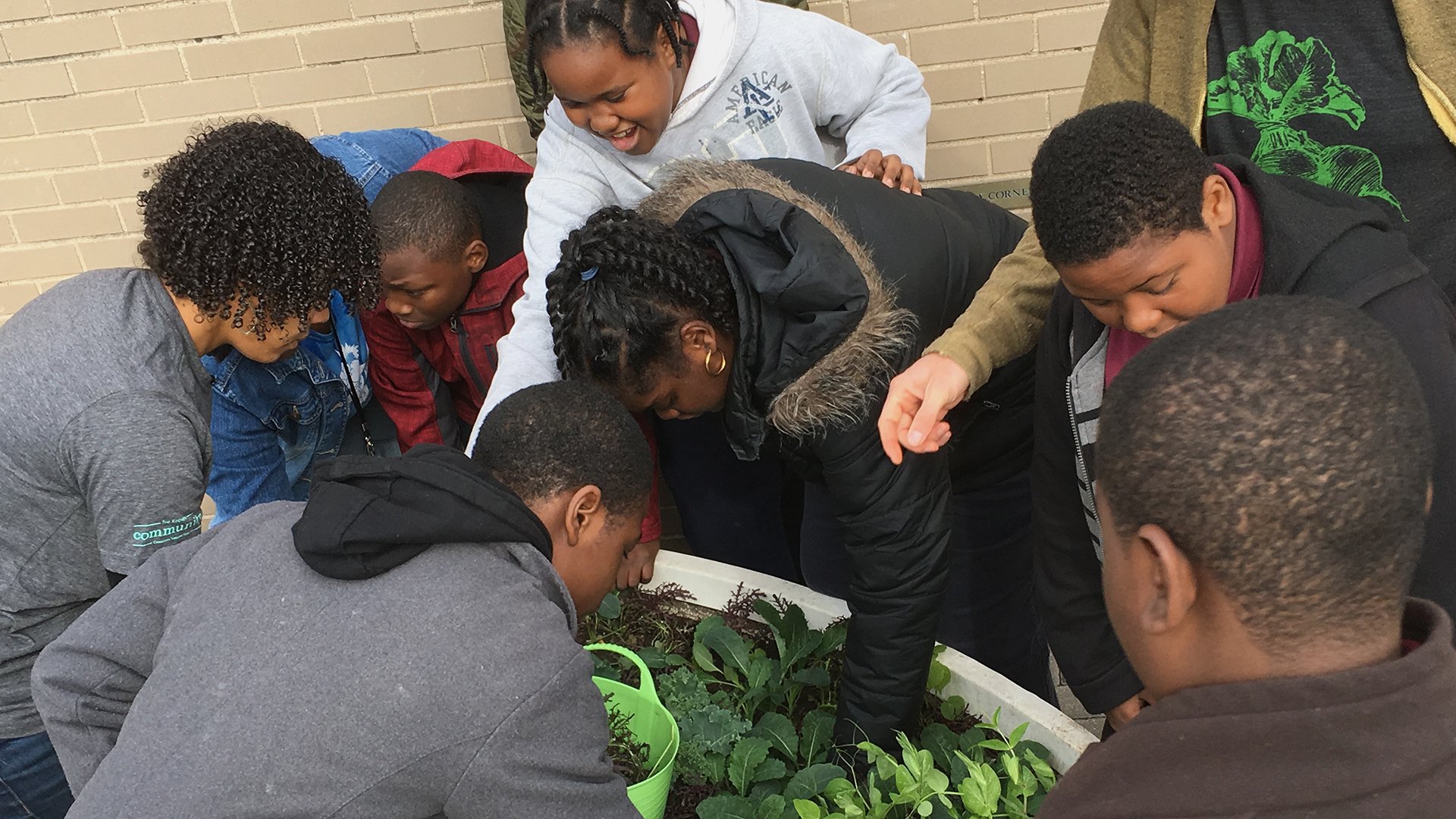 Learning Gardens at CPS Schools Plant Seeds for Healthy Food Choices
Nov. 16, 2016: Students at some Chicago Public Schools are getting their hands dirty while feeding their minds.
---