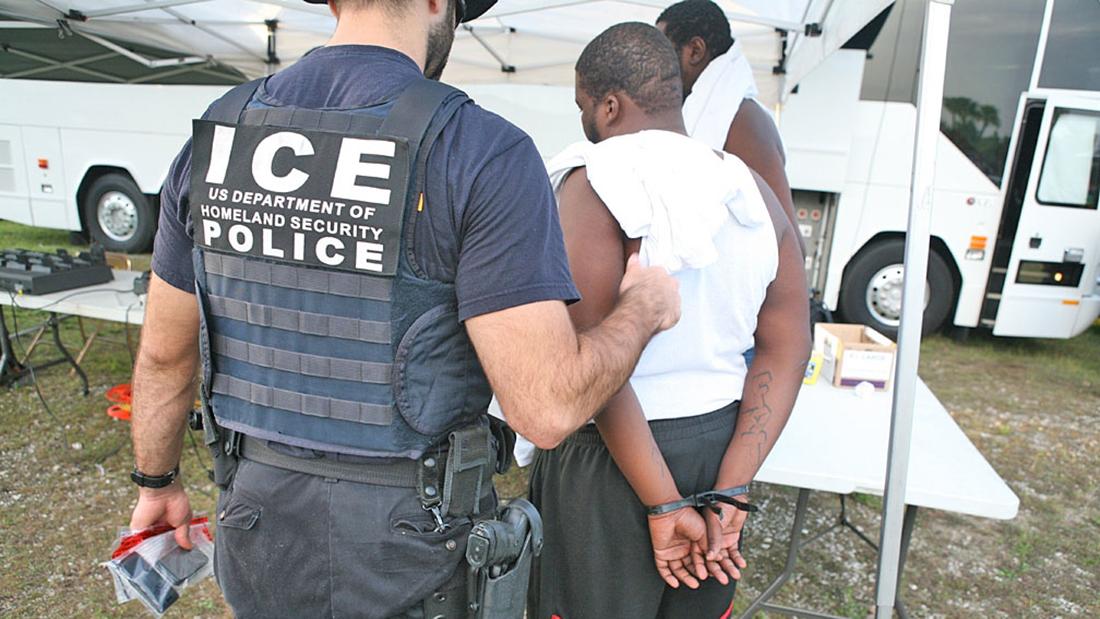 An ICE agent arrests a suspect.
Reports of abuse at U.S. immigration detention facilities, including those in Illinois, are rarely investigated, according to data obtained by a national nonprofit agency.
The California-based Community Initiatives for Visiting Immigrants in Confinement, or CIVIC, filed a federal complaint last week based upon data from the Department of Homeland Security's Office of the Inspector General.
Between 2010 and 2016, there were 33,126 reports of sexual and physical abuse in U.S. immigration detention facilities, according to the data. Less than 2 percent of those complaints were investigated, CIVIC found.
The complaints came from detainees held by six U.S. agencies, including the Immigration and Customs Enforcement agency, or ICE. The DHS is one of seven agencies responsible for conducting investigations into the complaints.
In Illinois, 20 of the 913 complaints of sexual assault and physical abuse were investigated during the six-year span, according to CIVIC analysis of the data.
At the McHenry County Jail in Woodstock, where undocumented immigrants throughout the state are often detained, approximately one in 60 people file a complaint about sexual assault or abuse, CIVIC found. The jail has the capacity to house 650 inmates and employ 195 correctional officers and staff, according to its website.
CIVIC, which oversees volunteer-based visitation programs to immigration detention facilities in Illinois and 18 other states, sought the data after noticing in early 2016 an uptick in verbal complaints from those being detained.
"Sexual and physical abuse in immigration is clouded in secrecy," said Christina Fialho, the executive director and co-founder of CIVIC. "People in immigration detention are afraid to file grievances for fear of retaliation [and] complaints are promptly closed or not investigated."
According to Fialho, this fear of retaliation is reflected in the small number of complaints submitted through ICE's Detention Reporting and Information Line. There were 380 calls about sexual and physical assault between 2012 and 2016.
CIVIC is now calling on Congress to establish a bipartisan commission to investigate the effectiveness and enforcement of existing legislation aimed at eliminating sexual and physical abuse in prison facilities.
The complaint also recommends that Congress mandate that the DHS publish quarterly reports about complaints of sexual abuse in its facilities, and that it take action to investigate outcomes.
"By not properly investigating each allegation of sexual assault, our government's really sending a message that sexual abuse of immigrants will be tolerated," Fialho said.   
---
Related stories: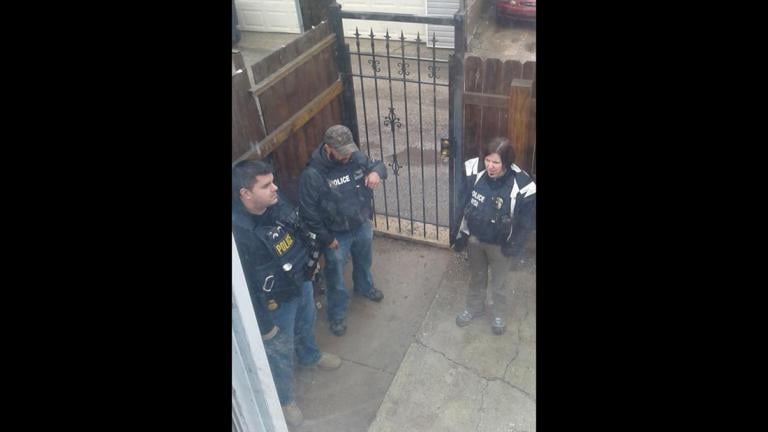 Cook County Sheriff: ICE Agents Shouldn't Identify as Police
April 7: A recent wave of videos on social media show Immigration and Custom Enforcement agents arriving at Chicago residences in unmarked cars, knocking on doors while donning vests and jackets that say "police."
---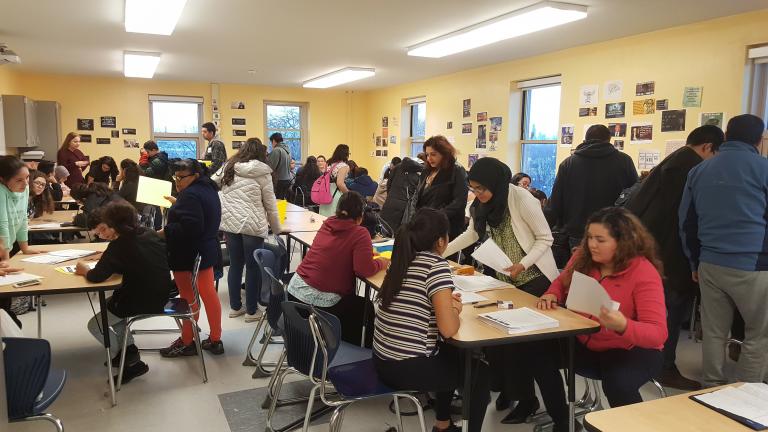 Demand Fuels Creation of Immigrant Hotline, Crisis Planning Workshops
March 16: Increased requests for immigration-related legal services led one Chicago group to launch an immigration hotline, "know your rights" workshops and emergency family planning sessions to address concerns.
---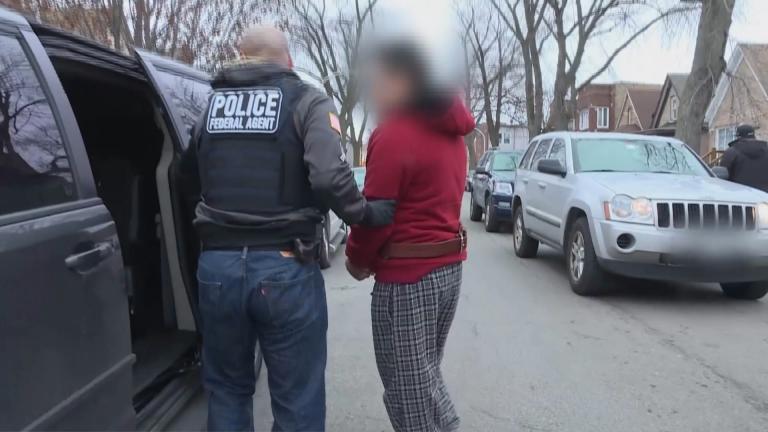 Immigration Raid Has Chicago Businesses, Residents on Edge
Feb. 13: The crackdown on undocumented immigrants has some Chicago residents on edge, while business leaders say it's impacting the local economy.
---