A targeted raid on undocumented immigrants last week has many Chicago residents on edge. And some local minority business officials say the anxiety is impacting portions of the city's economy.
The raid took place between Feb. 4 and Feb. 10. It nabbed 235 foreign nationals in Illinois and five other Midwestern states, according numbers released Monday by the Department of Homeland Security.
The arrests include 48 that happened in the Chicago area. Forty-five of those were convicted criminals for offenses ranging from DUI to criminal sexual assault and 20 of them had also previously been deported; 33 were from Mexico, one from Guatemala and one from El Salvador, according to Immigration and Customs Enforcement Officials.
The Department of Homeland Security says these are routine targeted raids, not unlike raids that happened regularly during the Obama administration.
The numbers provided by Immigration and Customs Enforcement seem to show that last week's raid was a higher number than usual. To compare, a monthlong raid in June of last year netted 331 individuals in the Midwest.
Of the 235 arrested in Illinois, Indiana, Kentucky, Wisconsin, Missouri, and Kansas, about two-thirds were convicted criminals. The rest had either been deported before or caught up in the legal process. But President Donald Trump on Monday said that these individuals represent the worst of the worst.
"We're actually taking people that are criminals, very hardened criminals in some cases, with a tremendous track record of abuse and problems, and we're getting them out. And that's what I said I would do," the president said during a joint press conference with Canadian Prime Minister Justin Trudeau.
Meanwhile, Homeland Security officials are cautioning people not to believe rumors of immigration sweeps or checkpoints. Still, the action and heightened rhetoric have caused anxiety in Chicago with local immigrants' rights groups getting inundated with calls from worried residents. The groups say concerned residents should follow a strict protocol.
"Do not open the door for anybody unless they have a warrant signed by a judge that has their correct name and address," said Lawrence Benito, head of the Illinois Coalition for Immigrant and Refugee Rights. "Secondly, we're telling them, do not fill out and sign any forms that they don't understand."
The anxiety is also apparently affecting parts of Chicago's economy. Ranking second as the most-shopped street in Chicago is 26th Street in Little Village – the Magnificent Mile is first – and 20 percent of the residents in that area are undocumented.
The Little Village Chamber of Commerce says that sales on the street are down between 15 to 20 percent since December.
"It's a very thriving corridor, and now we're seeing vacancies, traffic counts lower than the past, business owners are reporting 15- to 20-percent declines in business sales. Especially restaurants, people are not eating out," said the chamber's president Jaime Di Paulo. "They're probably staying home saving their money because they don't know what's going to happen. This area contributes over $900 million to the city of Chicago, so it's going to be a travesty if this area implodes."
Similarly, Devon Avenue on the North Side of the city is a bustling commercial district in a neighborhood with a high population of immigrants and refugees. The West Ridge Chamber of Commerce is also reporting slower-than-normal business sales.
"Many of the countries part of the travel ban, we have people in this community from those countries," said the chamber's president Edin Seferovic. "Having that idea in your head, if I'm going to walk about and go shopping and go about my daily routine, I'd rather just stay at home and not take the chance."
According to the Department of Homeland Security, those arrested who have been deported and re-entered the country face criminal prosecution from Attorney General Jeff Sessions' office. The rest are processed for removal.
Follow Paris Schutz on Twitter: @paschutz
---
Related stories: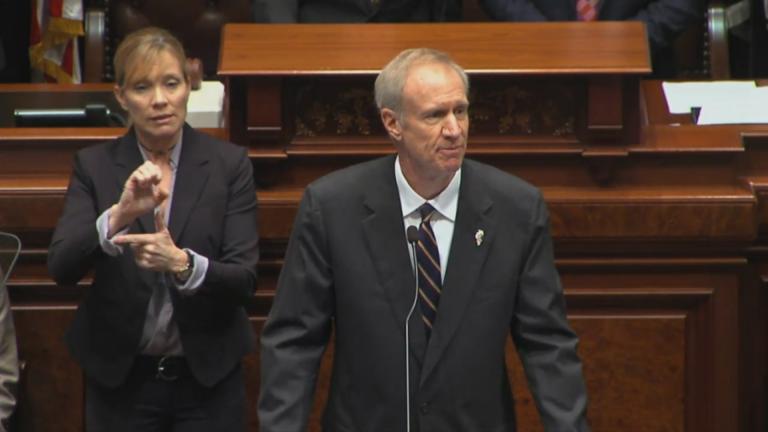 Rauner Calls Trump Immigration Ban 'Overly Broad,' 'Rash'
Feb. 10: Gov. Bruce Rauner on Friday criticized President Trump's executive order and discussed ongoing issues with Chicago Public Schools and education funding during an interview on WBEZ.
---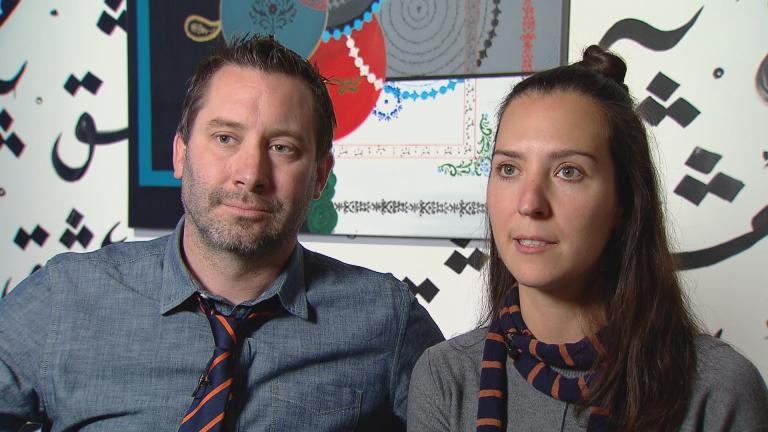 Iranian-Born Chicago Artist Reunites with Husband After Travel Ban
Feb. 9: After a week of fear and stress, an Iranian-born Chicago artist was finally able to return to the U.S. following a court ruling that put an injunction on the president's travel ban. Now she is sharing her story.
---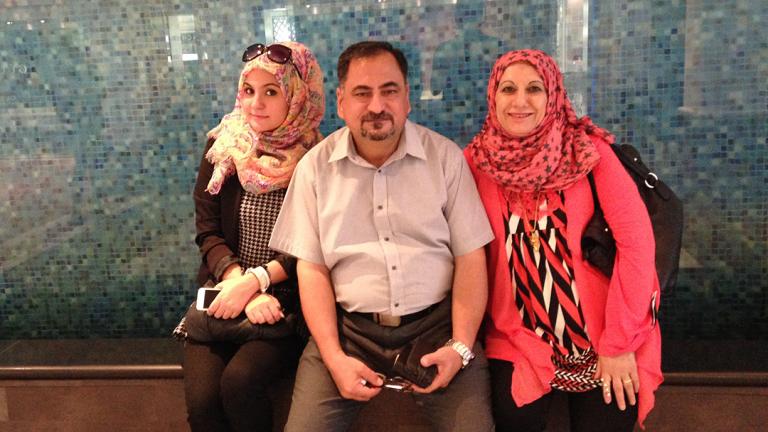 In Chicago, Iraqi Refugee Family Finds New Home, Support
Feb. 8: Among the last refugees to enter the U.S. before President Trump signed his executive order on immigration was the Al-Obaidi family from Iraq. Chicago Tonight went to meet the family and the Chicagoans who are welcoming them.
---