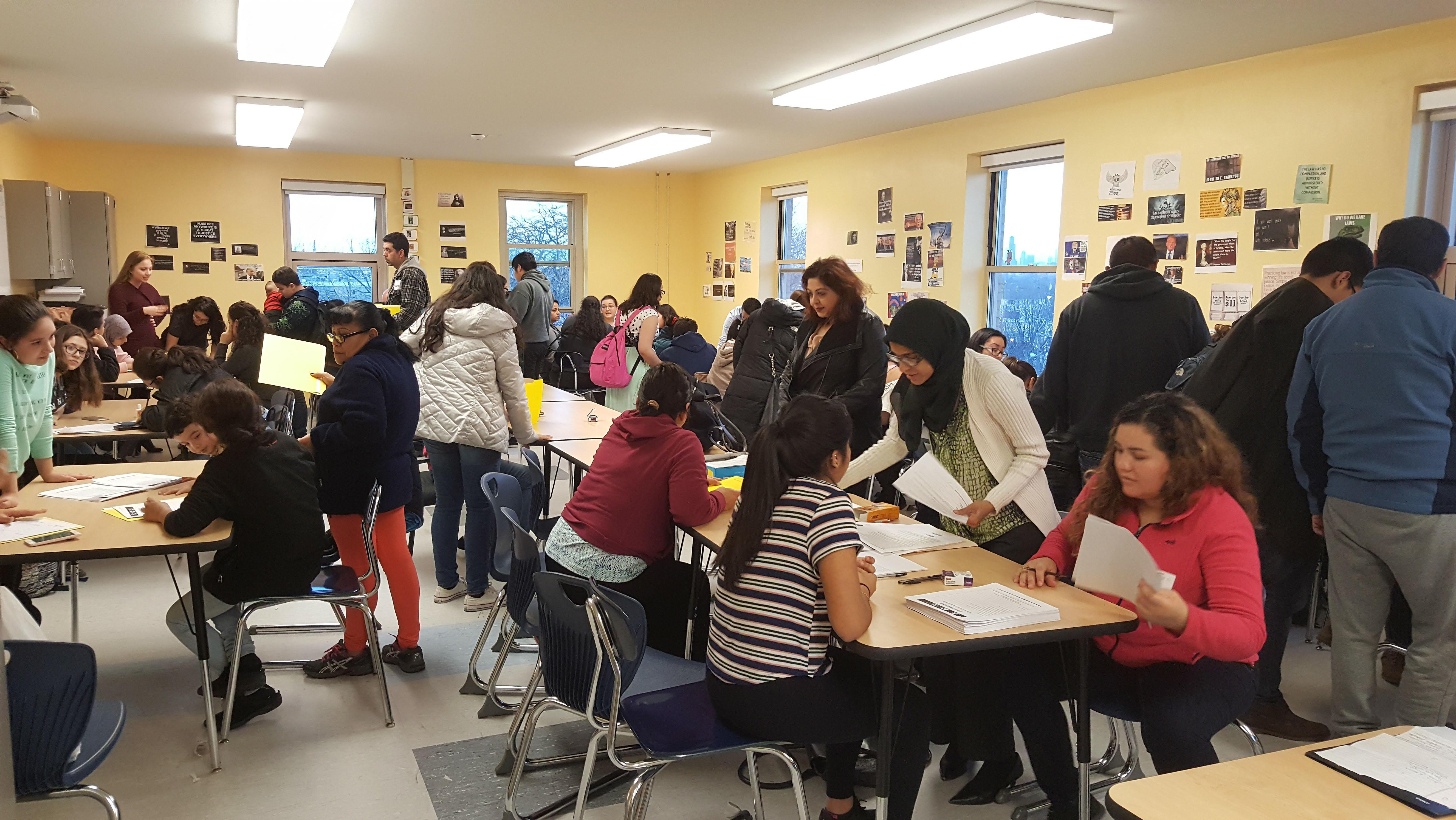 Twenty-seven families gathered together at the John Hancock High School in early March to attend an emergency family planning workshop. (Courtesy of Antonio Gutierrez)
Last week, 27 families were learning how to prepare for the unthinkable: what to do if their family was broken apart through deportation or detainment. 
The families were participating in a workshop designed to teach immigrants how to take legal steps to establish a safety net for their children, so if a parent were detained or deported their children would be supported.
The emergency family planning workshop is one of many services launched by the Community Activism Law Alliance to provide legal support to undocumented and documented immigrant communities throughout the city and state.
"There is a lot of fear and uncertainty in immigrant communities right now," said Chad Baker, director of community partnerships for CALA. "The fear has manifested in a lot of ways, like undocumented folks being afraid to even drop their kids off at school or leave their house."
It has also lead to an increase in the number of requests for legal assistance, according to Baker. Just days following the election of Donald Trump, CALA sent out a statement announcing the inception of an immigration hotline and of "know your rights" presentations.
There are an estimated 450,000 to 511,000 undocumented immigrants in Illinois.
According to data from the Department of Homeland Security, 2.5 million undocumented immigrants were deported under former President Barack Obama, which is more than any president in history. 
Yet, Baker says the increase in demand for CALA's services stemmed from Trump's campaign rhetoric and swift executive actions, including one that broadened the scope of who should be prioritized for deportation.   
"The Obama administration did set up a very aggressive deportation machine," Baker said. "But, the way the Trump administration has indicated they're going to use that deportation machine is definitely expanded."
Perhaps that's why more than 700 people have attended the 28 "know your rights" presentations CALA has hosted, or why the organization recently brought on lawyers from firms like Kirkland & Ellis to help assist the high volume of callers who are seeking legal advice through the hotline.
Despite greater fear among immigrants, Baker maintains that it's unlikely that Immigration and Customs Enforcement officers will specifically come looking for undocumented immigrants without criminal backgrounds.
However, Baker said that they're still at risk to be put in deportation procedings and that people with previous orders of deportation against them remain at very high risk. There are also a number of factors, such as the status of the Deferred Action for Childhood Arrivals, that leave an air of uncertainty for many immigrants.
"There's still a lot of things that people don't know," Baker said. 

Legal Services for Immigrants
Below is a list of the various legal services and presentations offered to immigrants by CALA. 
Immigration Helpline
What: Open to all immigrants in Illinois, the hotline provides free legal screeinings to immigrants and an attorney will answer specific legal questions.
"It's primarily an advice service, but if we find an immigrant is able to apply for something, we check to see if we can serve them through any of our existing clinics," said Baker.
Details: 872-267-2252
Know Your Rights Presentations
What: These 20-minute presentations offer information regarding what to do and say when in contact with immigration and police officers. Presentations also provide updates about changes to immigration law and policies.
Details: Submit a request through CALA's website.
Emergency Family Planning Workshops
What: Geared toward undocumented immigrants who want to learn how to ensure their children and families have a safety net in case they are detained or deported, these workshops explain how to obtain and complete a power of attorney form, which ensures that their families can access their bank accounts, as well as short-form guardianship forms.
Details: Visit CALA's website for more information. 
---
Related stories: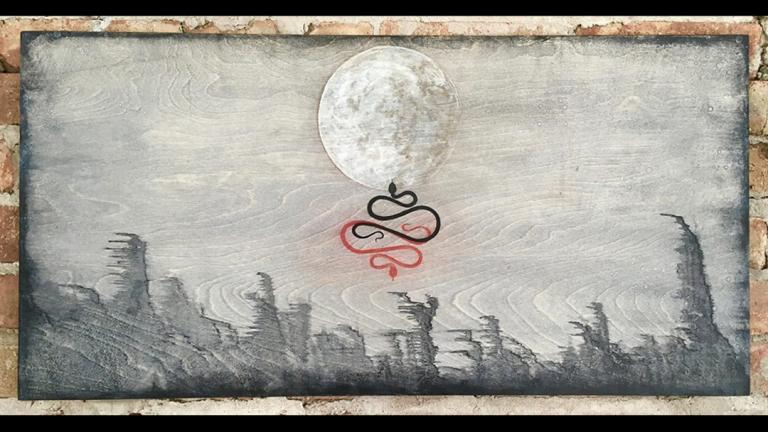 UIC Exhibit: What does 'Sanctuary' mean?
March 13: Artistic responses to the politically pointed term are on display starting this week at the University of Illinois at Chicago. Learn about the "Sanctuary" exhibit.
---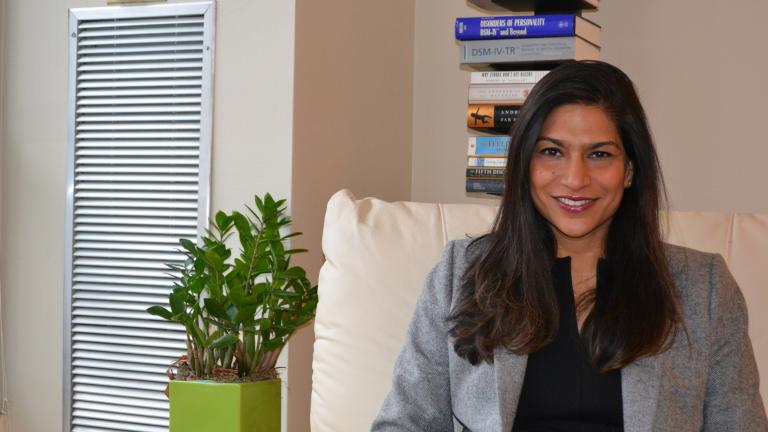 'Rewarding' Immigrant Experience Compels Chicagoan to Aid Refugees
March 3: Chicagoan Shaifali Sandhya knows what it's like to be a foreigner. Now a U.S. citizen, she wants to discover refugees' stories and address their "silent traumas" in the hope of making their resettlement easier.
---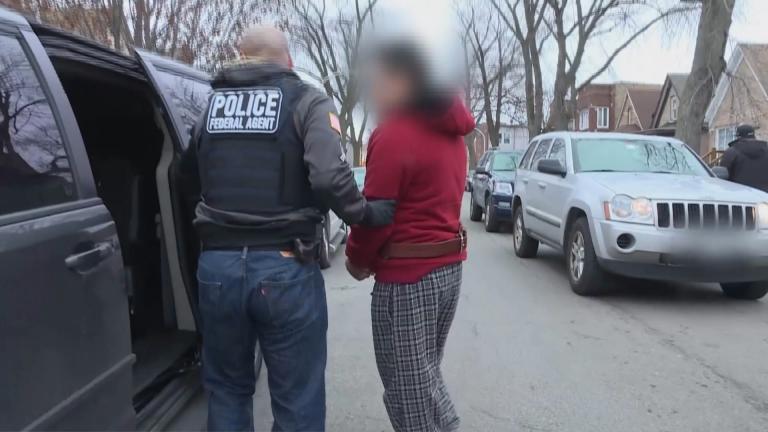 Immigration Raid Has Chicago Businesses, Residents on Edge
Feb. 13: The crackdown on undocumented immigrants has some Chicago residents on edge, while business leaders say it's impacting the local economy.
---