Every year during Lent, architect Dan O'Brien takes photographs of Chicago churches and posts them on his personal Facebook page.
O'Brien has embarked on what he calls his "Lenten architectural pilgrimage" since his days as an undergraduate architecture student at the Illinois Institute of Technology about 10 years go.
"I was doing a project photographing the churches that my grandparents had grown up in," O'Brien said. "In addition to being interested in the architecture, I felt like it was a way to connect with my family's roots."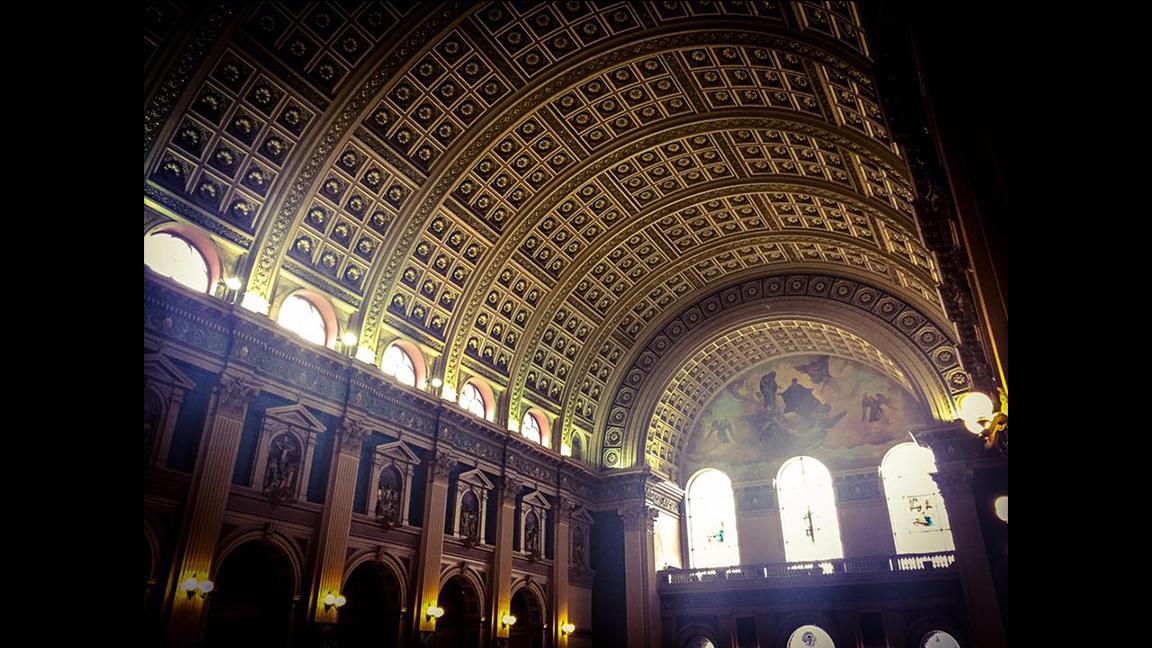 Our Lady of Sorrows Basilica in East Garfield Park. (Courtesy of Dan O'Brien)
For that project, O'Brien visited St. Kilian Church in the city's Auburn Gresham neighborhood, St. Mary of Perpetual Help in Bridgeport, St. Ambrose Catholic Church in North Kenwood and St. Gabriel Catholic Church in Canaryville.
O'Brien says he was fascinated by the buildings' architectural differences based on their ethnic origins: Two of the four churches are Irish; one is German and another Polish.
Although O'Brien attends Mass as a churchgoer, he said his annual photography ritual is a secular endeavor.
"It's spurred by my interests to see these spaces and experience these spaces," O'Brien said. "The artistic effort that was put into designing these spaces – the iconography and symbols – were all meant to tell a story."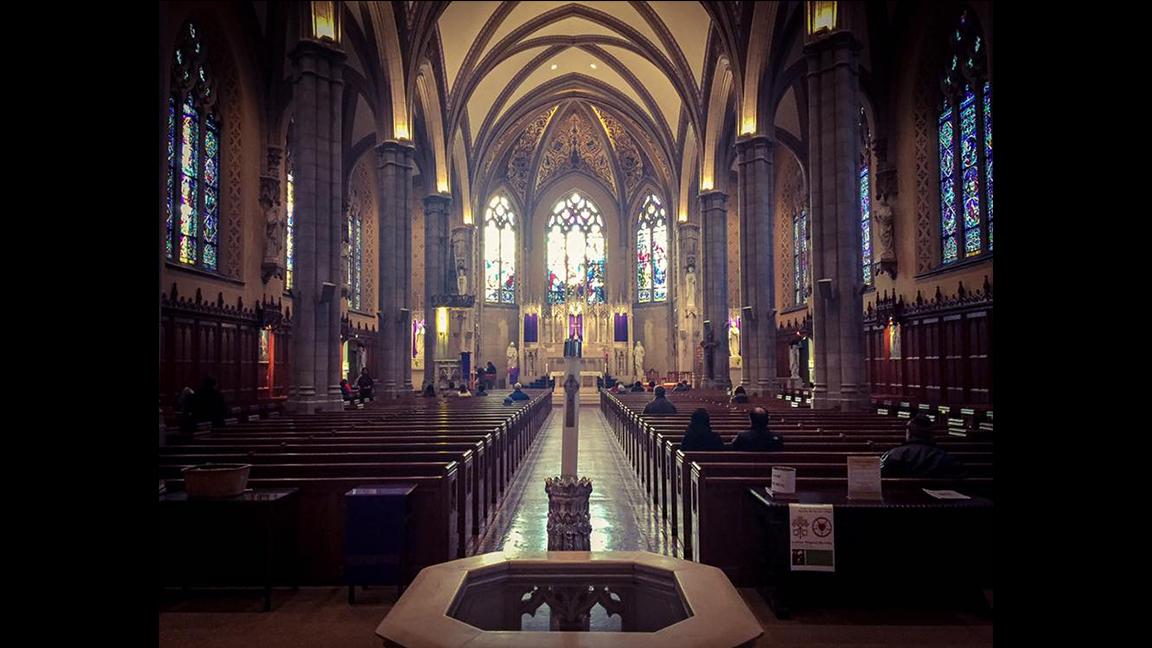 St. Ita's Church in Edgewater. (Courtesy of Dan O'Brien)
About five years ago, O'Brien put his research skills and architectural knowledge to work as an intern for Geoffrey Baer at WTTW. These days, he specializes in adaptive reuse and historic preservation as an architect for Johnson Lasky Kindelin Architects.
O'Brien joins us to discuss the architecture of Chicago's churches.
---
Related stories: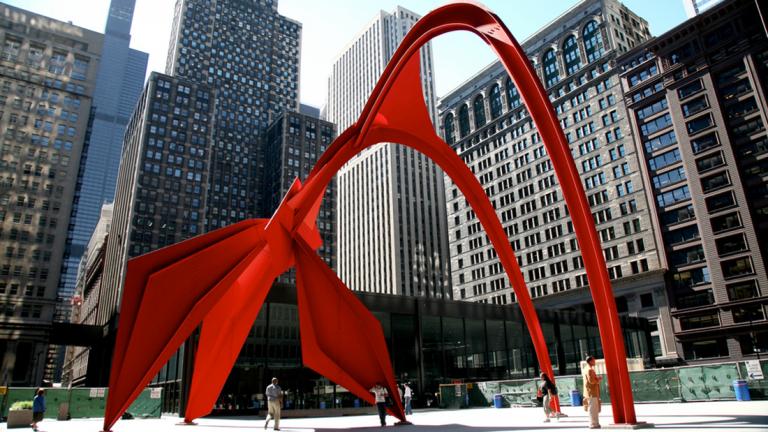 Preservation Chicago Sounds the Alarm Over 'Flamingo' Sculpture
March 30: This week, a significant work by artist Alexander Calder was dismantled from the lobby of the Willis Tower and is being moved into storage. Ward Miller of Preservation Chicago says a second major Calder work may also be in danger of disappearing.
---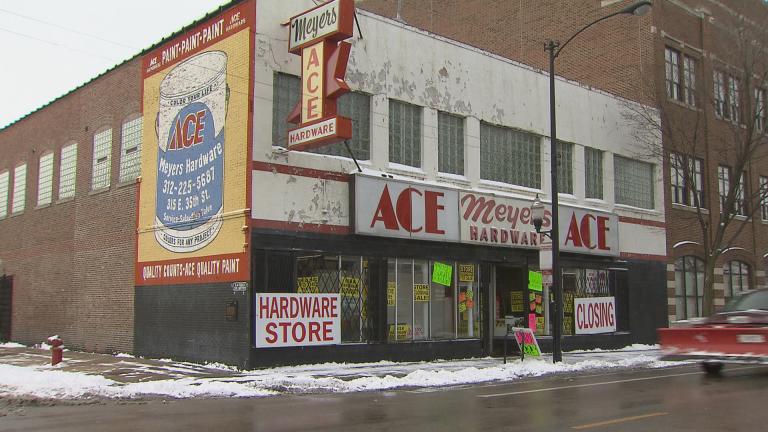 Hardware Store With a Jazzy Past Prepares to End its 95-Year Run
March 22: While the end of Meyers Ace Hardware is certainly a loss to its South Side community, it's also leaving a piece of Chicago's jazz history hanging in the balance.
---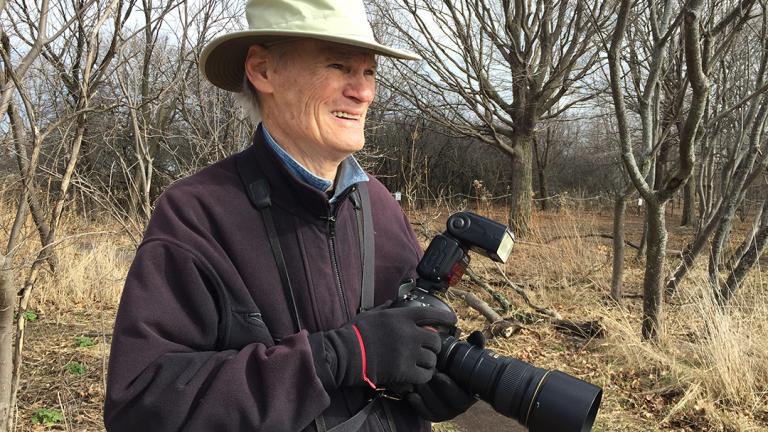 Former Fashion Photographer Finds Beauty in Nature
March 15: After 20 years in the fashion industry, Owen Deutsch wasn't planning on getting back into photography. But then he discovered a new subject: birds.
---