The neighborhood hardware store was once a Chicago institution, but today, they're disappearing as they succumb to changing markets and competition from chain stores.
One South Side hardware store is preparing to close its doors after 95 years in business, and while the end of Meyers Ace Hardware is certainly a loss to its community, it's also leaving a piece of Chicago's jazz history hanging in the balance.
TRANSCRIPT
Chicago Tonight: Over the last 50 years, this unassuming Bronzeville storefront has meant many things to many people. To jazz fans and history buffs, it's hallowed ground where legends like Louis Armstrong and Cab Calloway got their starts. To Bronzeville residents, it's a reliable place to buy a bag of charcoal or get advice on fixing a leaky faucet.
But to Meyers Ace Hardware owner David Meyers, it's family.
David Meyers: I remember my father coming home from work and he used to have, it was called John D. Junior, this yellow tub of hand soap, I remember washing our hands together, you know, David come wash our hands together, and we always discussed the store.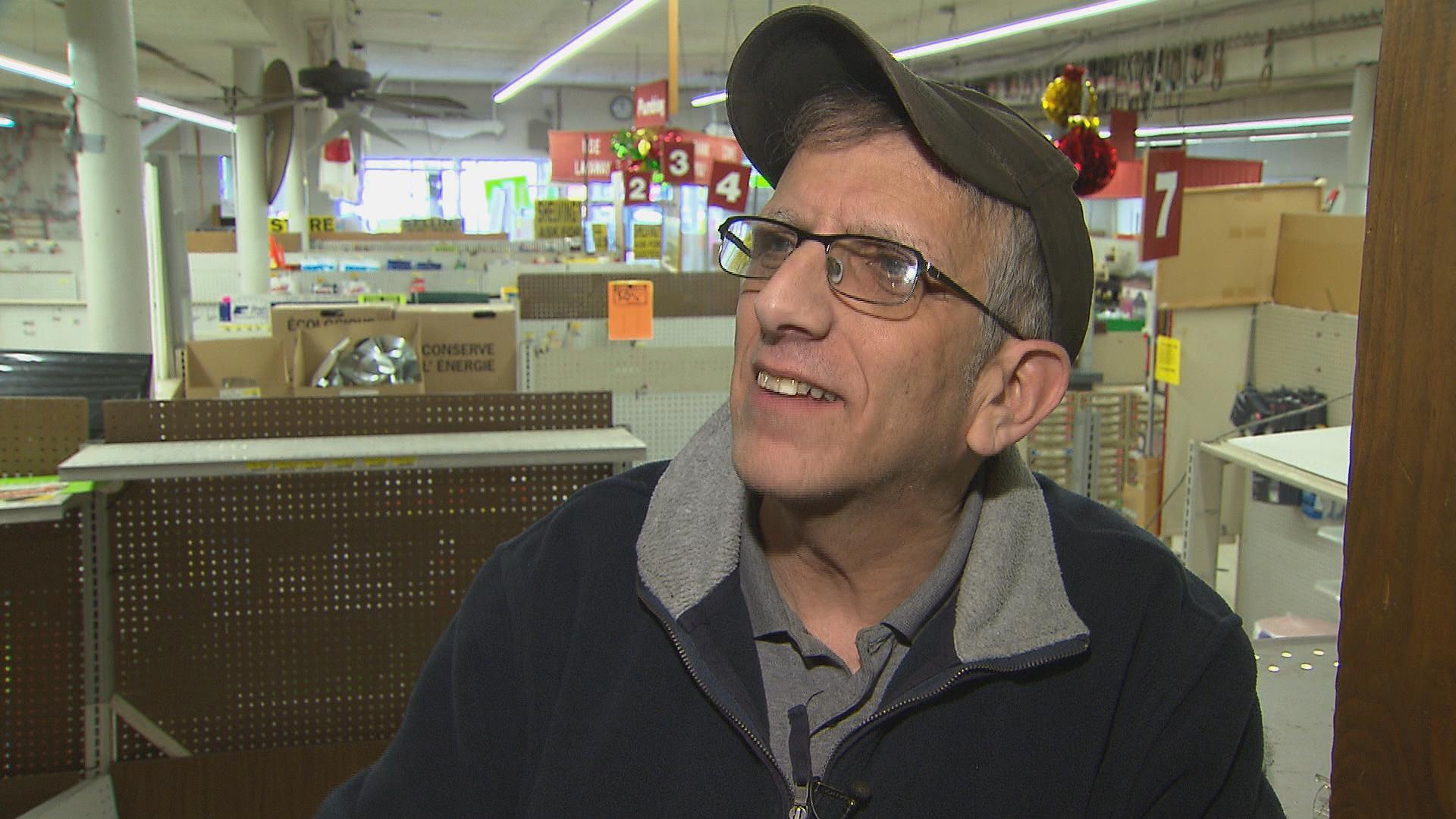 David Meyers
Chicago Tonight: The story of Meyers Ace Hardware's start is a familiar one. Meyers' grandfather opened the store in 1921 in a nearby building. Meyers' father moved the store to the current building, which he bought from Louis Armstrong's manager, in 1962.
But before it was a hardware store, it was the Sunset Café, where Louis Armstrong led the house band with Earl Hines on piano. Later, the club was reborn as the Grand Terrace, and vibrant murals were painted on the back of the stage, where jazz icons filled the club with music and crowded the floor with dancers.
When Meyer's father took over, kept the murals in his store as a testament to the building's place in music history.
Meyers: History matters a lot to us. It's part of the culture, the fabric of the neighborhood. We felt it was important to preserve everything that we could preserve.
Chicago Tonight: David Meyers took over running the store from his father in the 1980s, though he says his parents were never really gone.
Meyers: My mother brought a lady's touch to the store – all of a sudden there were curtains in the store. And then when I came into the store, there used to be a nice Jewish man who sold us paintbrushes. I get to the store, I said, "Daddy, we're overpaying on the brushes over here." He said, "No, if I don't support him, who should?" So I was raised with that type of understanding of how business is.
Chicago Tonight: Soon, Meyers Hardware became a neighborhood fixture in its own right, woven into the unique fabric of Bronzeville.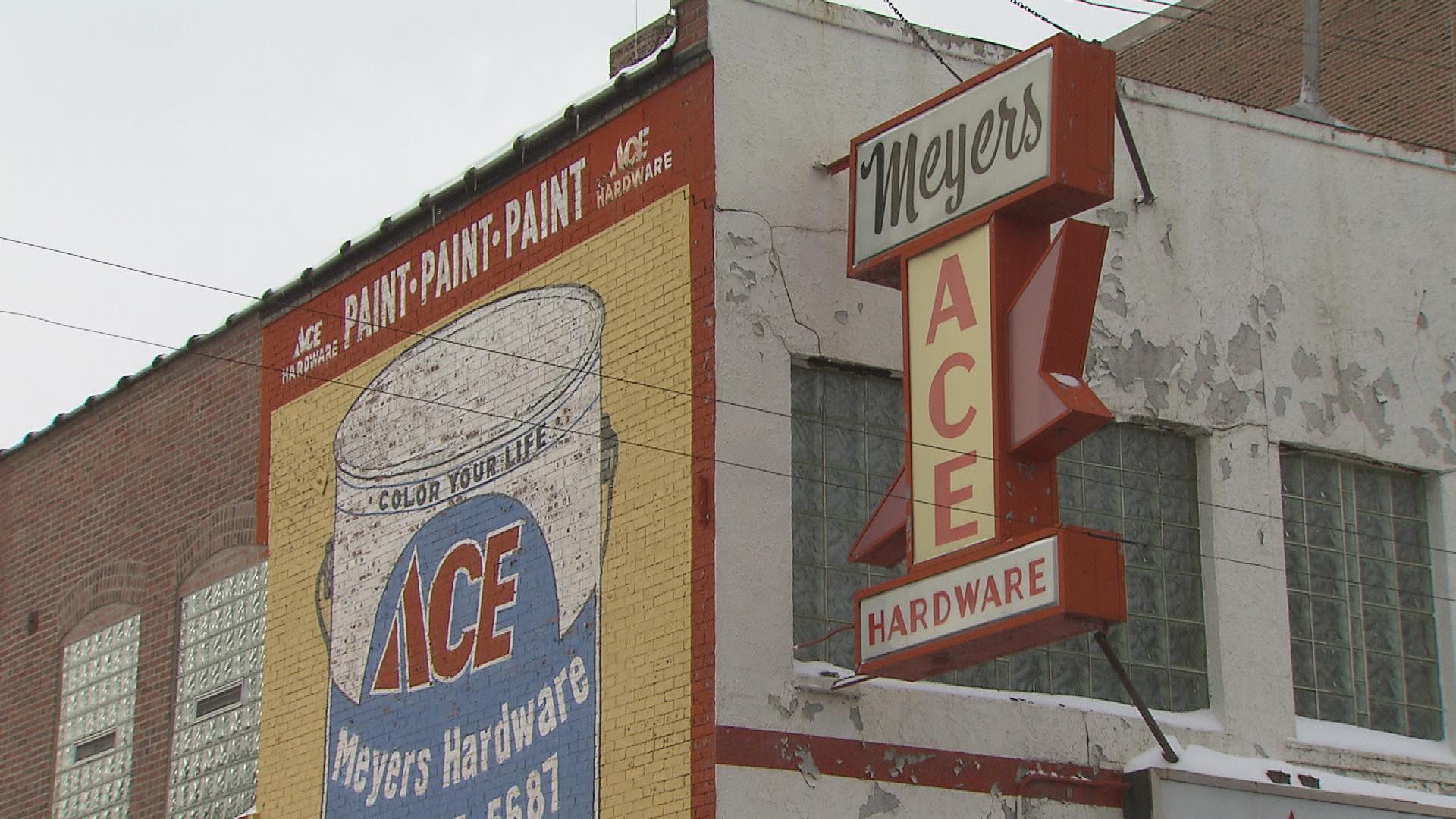 Meyers: We sell plastic clothesline. To you it's plastic clothesline. In this neighborhood it's double Dutch jump rope. During the summer season we sell hundreds of them, literally hundreds of them, because I know that's what they want.
Chicago Tonight: And the store has become an offbeat tour stop for jazz aficionados from all over the world.
Meyers: Twelve years ago we had a German tour group come to play here, it was really cool. They want to play where Louis Armstrong played. I've autographed many washboards; I've autographed many plungers because of the wa-wa-wa-wa. It's a little wild.
Chicago Tonight: But as Chicago neighborhoods so often do, Bronzeville began to change.
Meyers: We had the housing projects, Stateway Gardens near the expressway, near Federal, and we also had what's called Ida B. Wells on King Drive. They were our niche customers; I had a very good understanding of their needs. Then they tore them all down. I lost 10,000 customers in a matter of years.
Chicago Tonight: As big box stores moved in and online retailers lured residents with lower prices, Meyers found it hard to compete.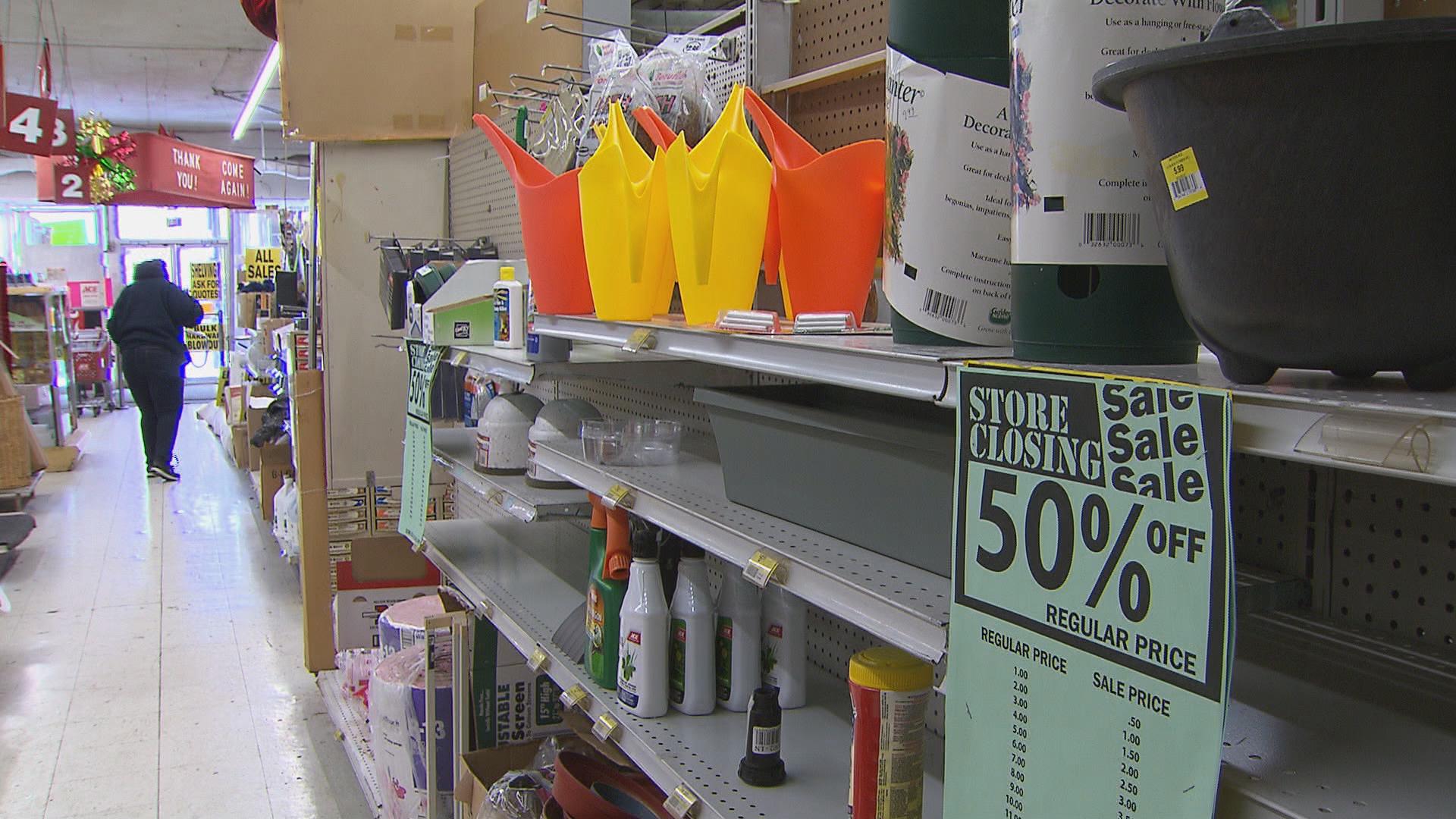 Meyers: A customer comes in with a notepad, they said David, I have this gas line coming in, so I said, you need a T, split it off, this will go to your dryer, this will go to your stove, fine. I said, why are you writing everything down? She goes, well, Home Depot, they have no clue what I need, you know what I need but they're going to be cheaper on it. So she took all my information and they went to Home Depot and bought it.
Chicago Tonight: But Meyers says despite all this, he always felt Bronzeville had his back.
Meyers: The immediate community around here likes us very much. We have a notebook up front that people are leaving notes in. A guy in his 80s came in and he said, "I bought my first bicycle in this store."
Chicago Tonight: Meyers Ace Hardware will close for good on March 24. For now, the stage murals and the history they hold are safe, though Meyers says he is unsure of the buyer's plans for the building. And as he says a slow farewell to the store that holds so much of his family's history, Meyers says his own future is also unclear.
Meyers: What's next for me, on the horizon, is, I'm not sure. This is all I've done my whole life. This is all I ever wanted to do. Somebody asked me the other day, Dave, it's not what you're going to do, what do you want to do. And what I want to do is be here.
More on this story
David Meyers takes us on a tour of the former jazz club's back rooms and private lounges, where a few remnants of its past remain.
---
Related stories: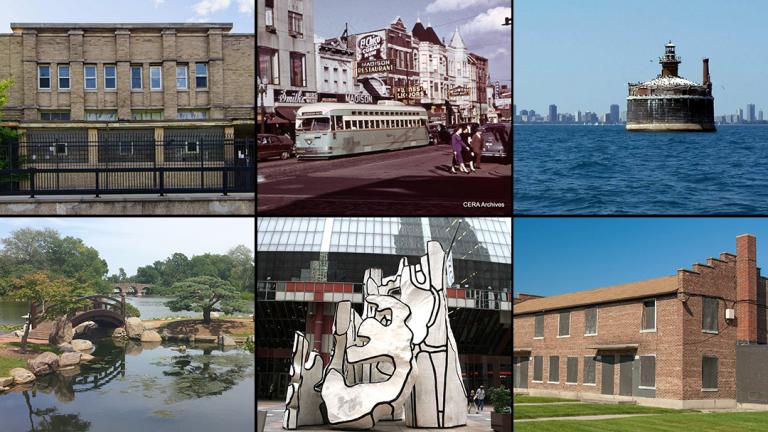 Preservation Chicago Names City's 7 Most Endangered Structures of 2017
March 7: This year, the group's annual list of endangered structures sounds the alarm on not just buildings, but also public art.
---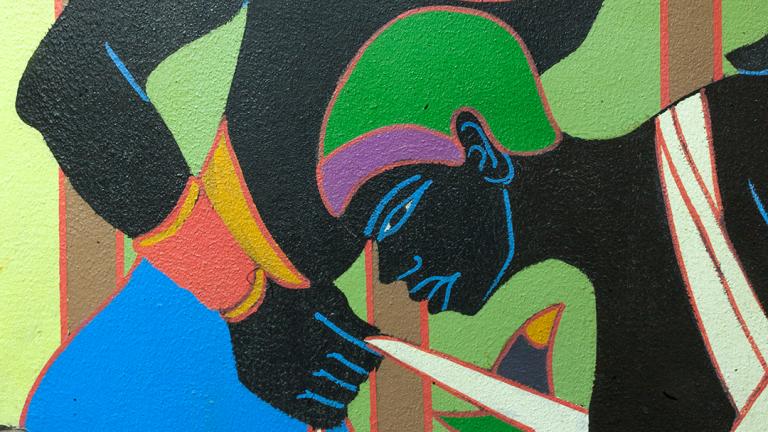 Monumental Exhibitions Open Doors to Chicago History
March 2: Two new shows at the Chicago Cultural Center open doors to a local arts movement from 50 years ago.
---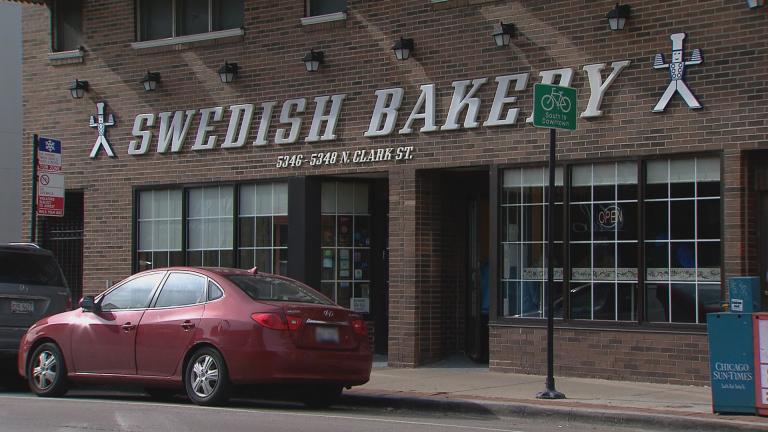 Closing of Swedish Bakery a Bitter Pill, But Sweet Memories Abound
Feb. 16: A Chicago institution is closing up shop after 88 years. Visitors have been flocking to the Swedish Bakery in Andersonville to say – and eat – their goodbyes.
---