Owen Deutsch wasn't planning to get back into photography. He'd been a busy fashion photographer from the 1960s to the '80s. After that he became a real estate developer and barely picked up a camera – until 2002.
"A friend of mine who's a birder asked me to look at his pictures," he remembers. "And they were so-so. But the birds were magnificent!"
Deutsch began photographing birds himself. In 15 years, he has traveled the world and photographed more than 2,000 species.
He's no bird expert, he admits. "I love beauty. I love nature. And I love being outside." 
"And I'll tell you something," he confides, "my heart gets a little fluttery every time I get a good shot." 
And after years in the high-pressure world of real estate, he says birds are the perfect antidote, like his recent trip to Panama. "I went down there for eight days, with nothing on my mind." 
While Deutsch has traveled the world, one of his most spectacular – and controversial – photos was taken closer to home. He was photographing bald eagles on Fox Lake when a great blue heron ventured too close to the eagle nest. In the ensuing chase, Deutsch got a shot that the judges of an Audubon Society contest thought must have been doctored in Photoshop – and they said so on their website.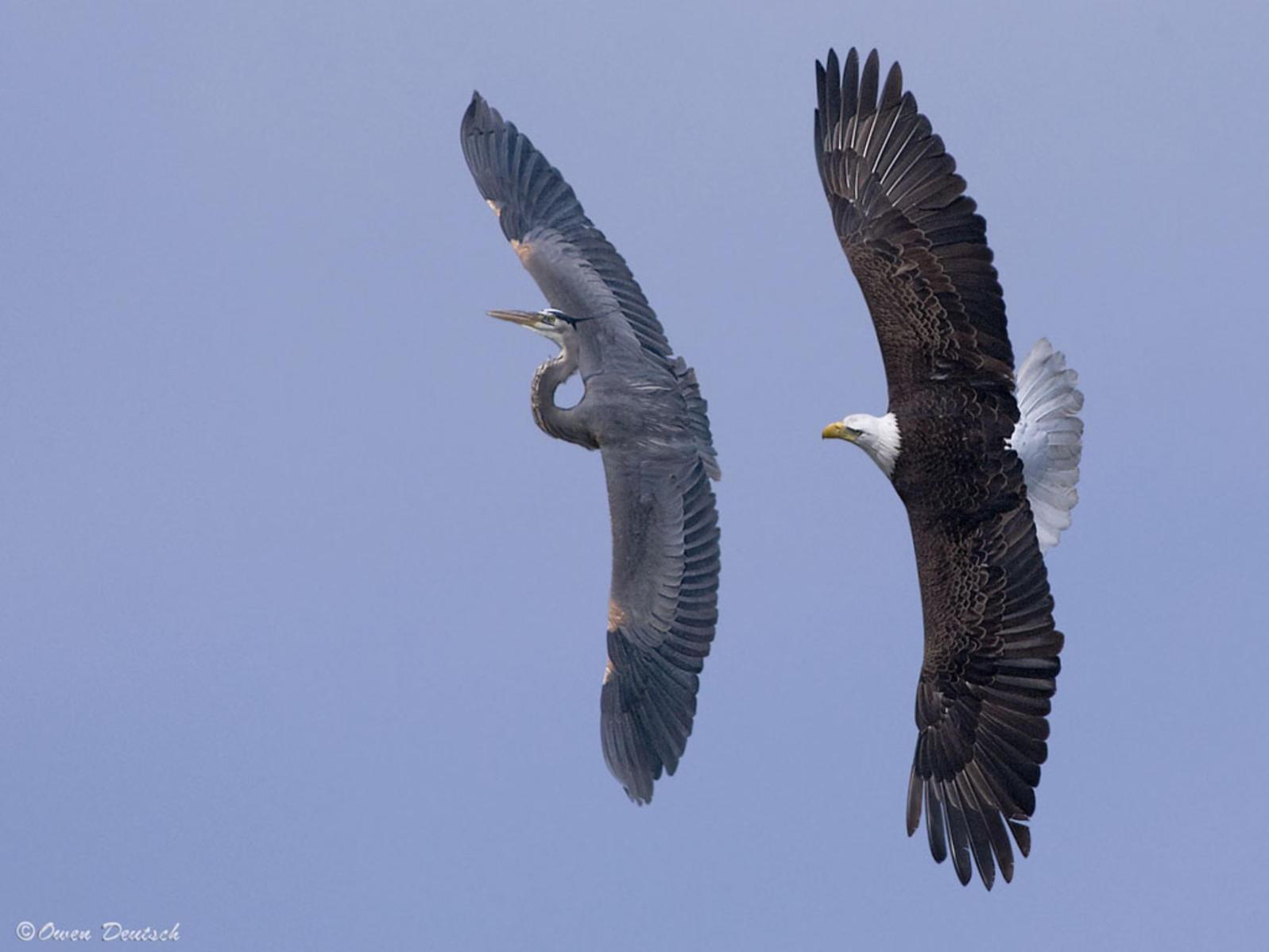 "And it looked Photoshopped," Deutsch acknowledged, " the background was just sky." But he was able to prove to the judges that it was not altered, and Audubon issued an apology.
This new chapter in Deutsch's life includes a twist: In 2012, he married a childhood friend – another photographer named Rona Talcott. Her subjects these days are large mammals.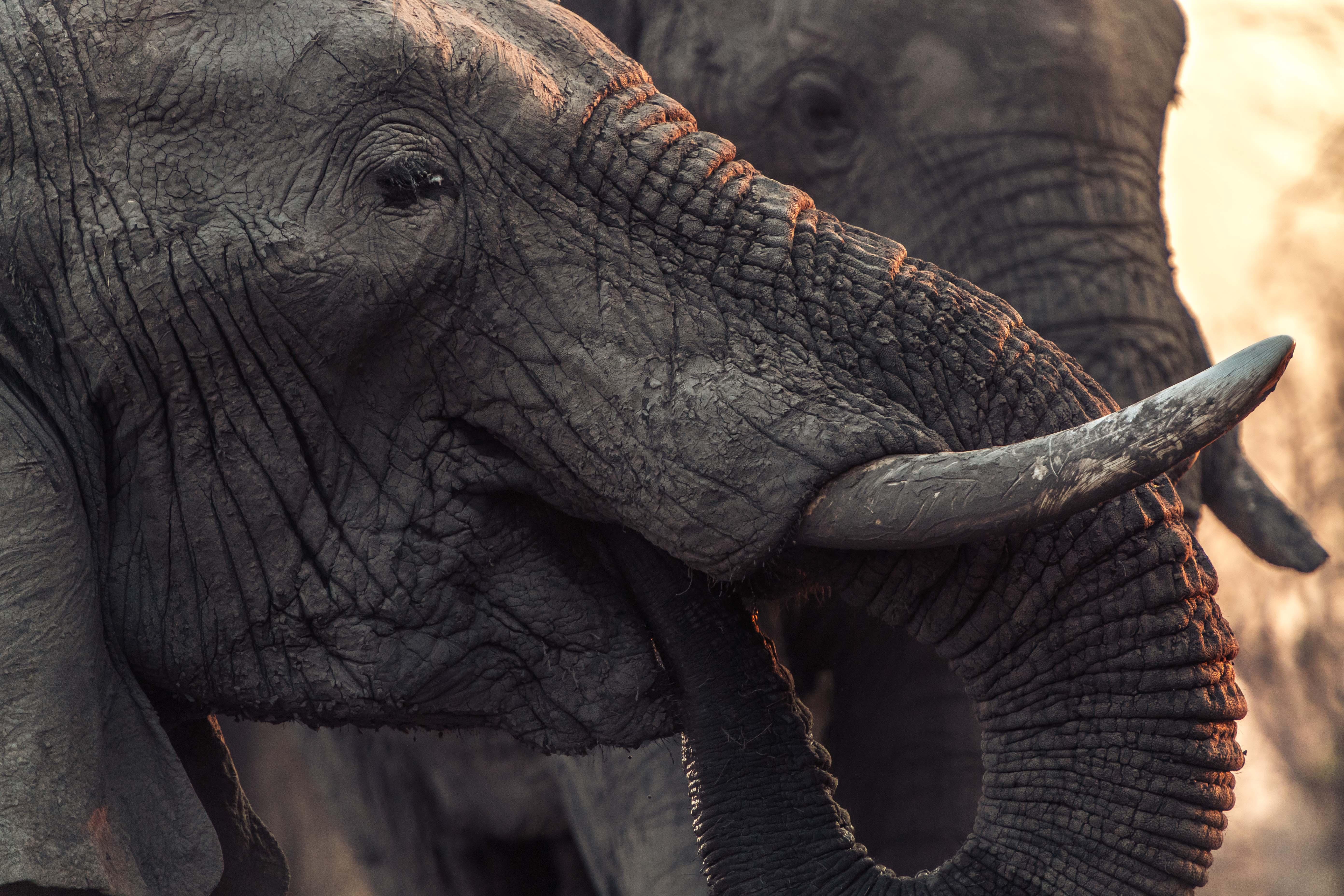 Photo by Rona Talcott
---
Related stories: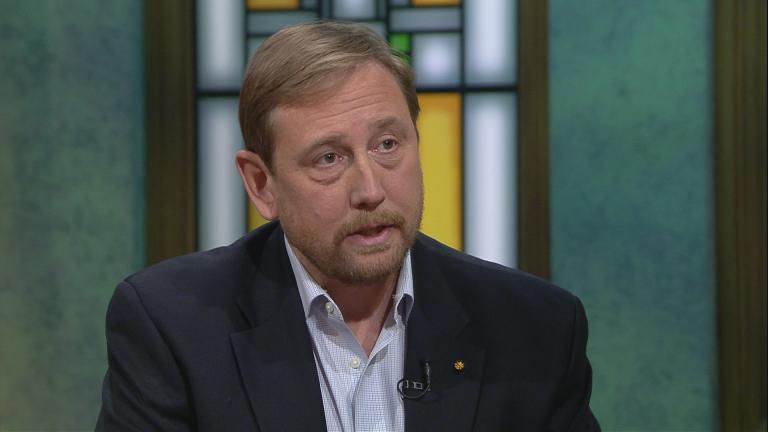 'Cat Wars' Interview Stirs Up Emotions, Sparks Response
March 8: Last month, ornithologist Pete Marra sat down with Chicago Tonight to discuss his book detailing outdoor cats' impact on U.S. bird populations. It was an interview that stirred up emotions on all sides.
---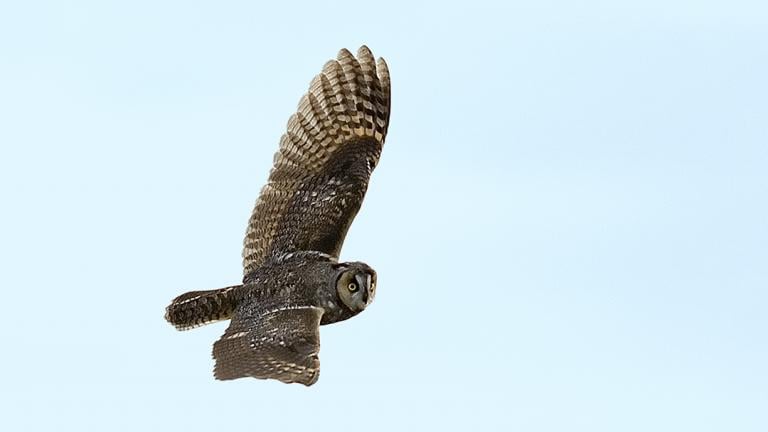 Long-Eared Owls 'Invade' Chicago
Jan. 19: Why are there so many long-eared owls showing up in Chicago this winter? Bird watchers call it an "irruption."
---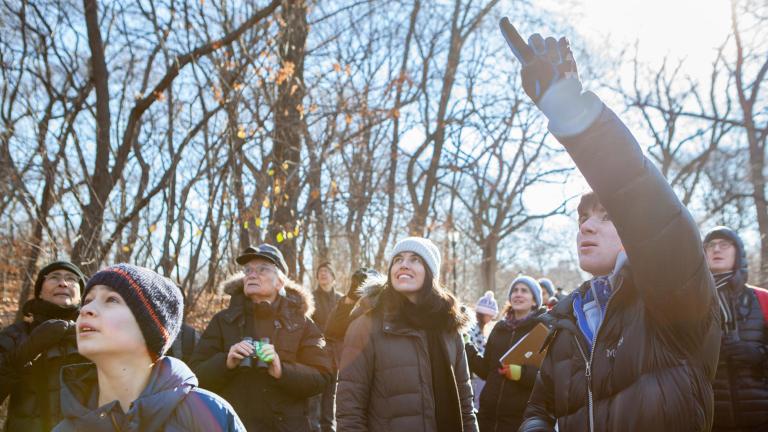 Counting Birds a Christmas Tradition 100-Plus Years Strong
Dec. 13: There are many Christmas traditions, but one that is especially beloved by people who love birds is the annual Christmas Bird Count. Learn more.
---