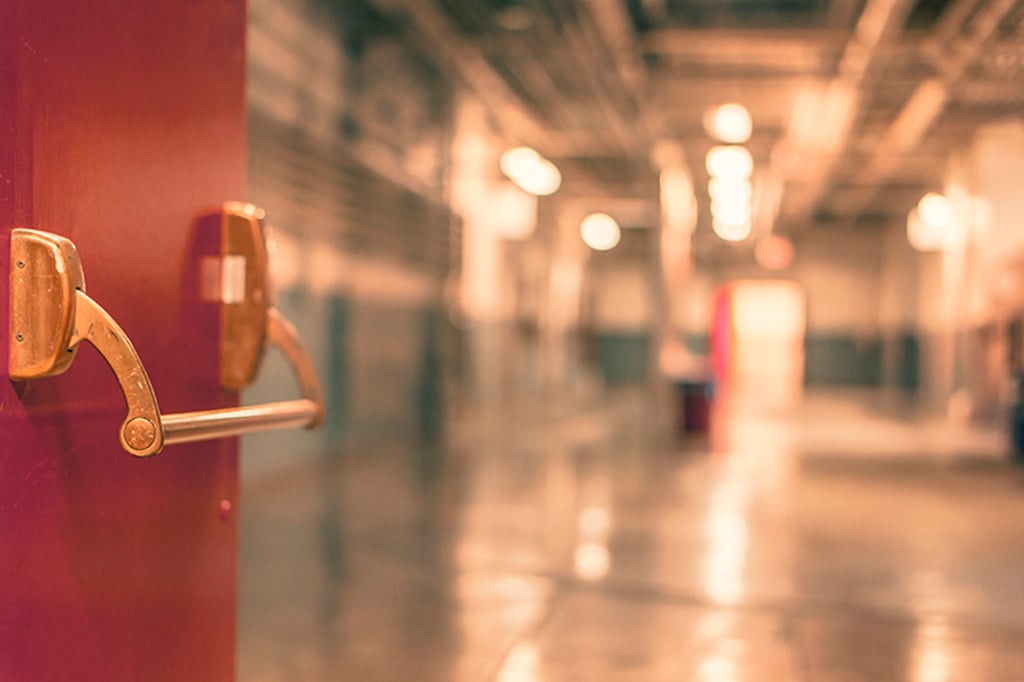 As Chicago Public Schools continues seeking cost-cutting measures to balance its annual budget, local teachers are rallying around school staff they believe could be next on the chopping block.
The Chicago Teachers Union's 800-member House of Delegates last week passed a resolution beginning a "Save Our Clerks" campaign of events throughout the rest of the month. On Friday, the union has scheduled a Clerk Appreciation Day to deliver photos and testimonials of clerks to CPS CEO Forrest Claypool and Board of Education President Frank Clark.
"Some parents have personal relationships with clerks that they depend on," CTU organizer Tennille Evans said. "Kids get left and have to be picked up later, they'll call a clerk before they call a teacher and say 'Hey can you hold my kid in the office until I get there?'"
The district's latest employee roster – dating back to Dec. 31, 2016 – includes just over 800 clerks across 500-plus neighborhood elementary and high schools.
The teachers union says about 80 percent of those clerks are black or Latina women. On top of handling payroll, they also handle phone calls and mail at their schools, and act as a conduit between parents and administration.
But union organizers fear an expanded payroll self-service program could threaten the future of clerks in district schools.
"We asked the board if they would commit to not eliminating school clerks and they said that the answer they would give, we would not like," Evans said. "We would definitely love a yes, but if we're not going to like it, we'd assume it's going to be a no."
CPS expanded its School Support Center support – designed as a one-stop shop to assist principals with school business operations – to about 120 schools in January, following a 40-school pilot that ended earlier this year. The remainder of district-run schools will be added throughout the rest of the school year.
CPS has used Kronos management software to handle employee time and pay for years. Central Office and school employees are required to swipe their IDs through their school's Kronos timeclock whenever they enter or leave the building.
According to the district, the only change is that school-based staff will now be required to manage their own time. To aid in that transition, CPS has offered training videos, guides and FAQs available to all employees.
The district says there's no cost to expand Kronos' self-service functionality. New operation and implementation costs for the SSC will run approximately $5.6 million, and CPS expects to spend another $4.9 million each year on personnel expenses. But the district believes it could save tens of millions of dollars in the long run, which they say could prevent future cuts to core academic resources.
"We are optimistic about the SSC's capacity to ease the administrative burden on our principals," CPS spokesman Michael Passman said, "and we will continue to work with school leaders and staff to ensure it is a helpful resource for our schools."
But CTU says forcing teachers to manage their payroll is an unfair practice that's led to stress and fear of lost pay. They also see this as a first step toward eliminating the clerk positions and passing those duties onto teachers.
"The Board of Ed. wrote the job description for school clerks. So school clerks are only doing what they have been given the directive to do from CPS, and for them to take these duties from them, it's arbitrary," another CTU organizer, Christel Williams-Hayes, said. "It's something they just can't do, it's a violation of our contract and an agreement that we've made from them."
That notion of a contract violation has been raised by CTU officials repeatedly in recent weeks – from passing a resolution calling on Claypool to resign last month, to threatening a one-day, May 1 teachers strike if the district cuts nearly three weeks off the end of this school year as a budget-balancing measure. In backfilling its $215 million hole, CPS has resorted to district-wide furloughs and a discretionary spending freeze that's saved about $85 million, but has thus far avoided any staff layoffs since last fall.
Related: CPS Files Order to Halt Proposed 1-Day Teacher Strike
Those moves came after Gov. Bruce Rauner vetoed pension relief dollars CPS had counted on in its 2017 budget, saying that funding was tied to sweeping statewide pension reform. Even with that money, CPS has said it will still need to borrow hundreds of millions of dollars to make its $721 million pension payment to Chicago teachers this June.
A petition calling on CPS to save the clerk positions has garnered more than 3,800 signatures as of Thursday morning. Union members plan to protest outside the board's monthly meeting next Wednesday and are calling on clerks and teachers to punch in and out at their contractually obligated times throughout next week to avoid putting in any unpaid hours before or after the school day.
"(Clerks) are the anchors of our school," Evans said. "They're there from 6:30 in the morning to 7:30 at night; they're the front line of defense in the school. They are the sanctuary of the school … so to eliminate a clerk, that would just cause devastation to that community and that school.
"We want the public to know it's not about saving a union member, we're saving a community, we're saving a child and we're saving a school."
Follow Matt Masterson on Twitter: @ByMattMasterson
---
Related stories: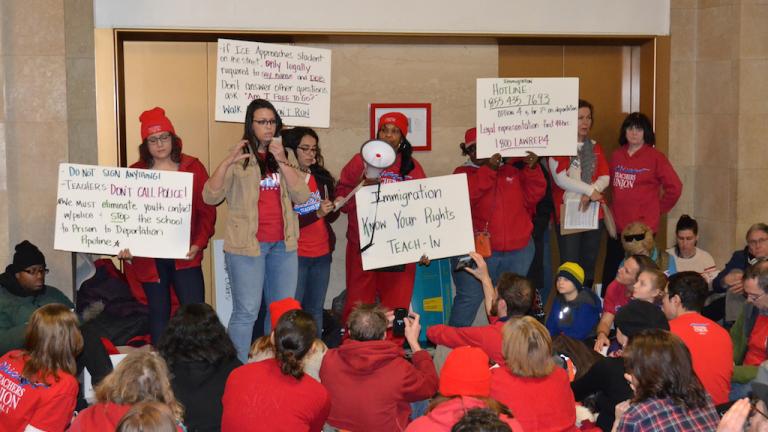 CTU Members Take Protest to City Hall on First Furlough Day
Feb. 3: More than 200 union members filled the fifth floor at City Hall, taking seats on the floor to grade papers, plan class assignments and hear "lessons" on school revenue, clinician services and the protection of immigrant students.
---
CPS Employees Furloughed as District Works to Balance Budget
Jan. 13: CPS teachers, staff and central office employees will not work four separate school days spread throughout the rest of the school year as the district continues looking for cost-cutting measures to balance its 2017 budget.
---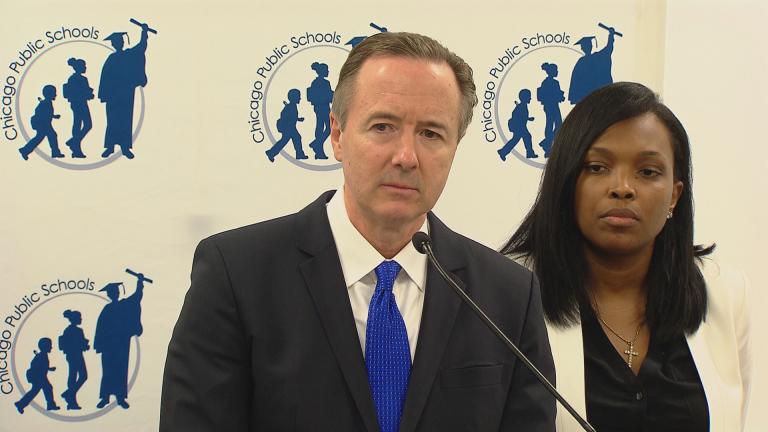 CTU Delegates Call on CPS Head Claypool to Step Down
Feb. 2: Chicago Teachers Union officials issued a vote of no confidence Wednesday night on Chicago Public Schools CEO Forrest Claypool after claiming he has worked to "dismantle and sabotage" CPS.
---