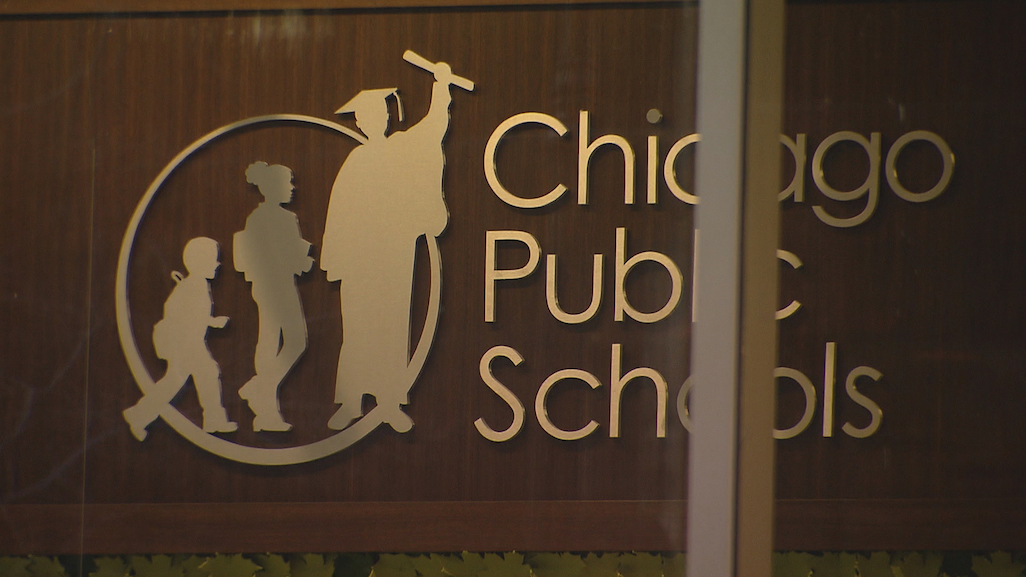 CPS filed a similar charge last spring when the union followed through with a one-day walkout on April 1 in protest of district furlough days and Illinois' budget impasse. (Chicago Tonight)
Chicago Public Schools is seeking to prevent a proposed teacher strike later this spring, claiming the move would be illegal under state law.
CPS filed the charge Wednesday with the Illinois Educational Labor Relations Board seeking an order prohibiting all future strikes from occurring unless the Chicago Teachers Union follows state statutes in preparing its walkout.
The district's one-page filing makes the claim that CTU is engaging in unfair labor practices by violating the Illinois Educational Labor Relations Act, which outlines how and when strikes may be held legally. On top of injunctive relief, the district is also seeking "recovery of all funding lost as a result of the illegal strike."
The union's 800-member House of Delegates passed a resolution last week to discuss the possible strike with its rank-and-file members after CPS threatened to end the school year nearly three weeks early unless a court orders Gov. Bruce Rauner and the state to help fill the district's $129 million budget hole.
"CPS is focused on making sure Chicago students don't lose any classroom days, which is one of the reasons we are suing to end Illinois' racially discriminatory education funding system," CPS spokeswoman Emily Bittner said in a statement. "We hope the CTU will work toward finding solutions instead of taking instructional time away from students." 
CPS filed a similar charge last spring when the union followed through with a one-day walkout on April 1 in protest of district furlough days and Illinois' budget impasse. The district argued that one-day strike was illegal because union organizers failed to follow conditions set forth under state law and because the work stoppage wasn't related to CTU's labor negotiations.
CPS also claims Lewis promised the Illinois Education Labor Relations Board the union would not hold another illegal strike.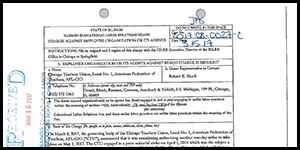 Read Chicago Public Schools' filing against the strike here.
In a 2016 letter to the board, Lewis wrote: "I will take this opportunity to formally notify you that the Chicago Teachers Union will not engage in another strike at the Chicago Public Schools except possibly a strike over the terms of our labor contract …"
In backfilling its budget gap, CPS has resorted to staff-wide furloughs and a discretionary spending freeze that's saved about $86 million.
Those moves came after Rauner vetoed pension relief dollars the district had counted on in its 2017 budget, saying that funding was tied to sweeping statewide pension reform. CPS has said it will also need to borrow hundreds of millions of dollars to make its $721 million pension payment to Chicago teachers this June.
When questioned last week about the legality of the proposed May 1 action, Lewis didn't provide a concrete response, saying only that CPS had violated the terms of its labor agreement with the union, which gives CTU the legal justification to strike.
"They already violated their side of the agreement," Lewis told media at a press conference last week. "What are we supposed to do? Give us some great ideas, give us some better ideas. We will take that under consideration."
CTU spokesman Ronnie Reese reiterated that the union has not yet decided to strike, and is simply holding discussions on the matter.
"There's nothing unlawful about our members discussing how they will respond to the district's plans to end the school year three weeks early," he said in an email, "and it's hypocritical for the mayor and the CPS CEO to attack them for doing so."
The delegates are expected to vote on the walkout at their April 5 meeting. Despite the legality question, some union members may want to take the strike even further beyond the one-day action.
"I want to make the case for the Chicago Teachers Union to go on an open-ended strike this school year with one, clear goal: Force the bosses to fund our schools," CTU delegate Katie Osgood wrote in a blog post last weekend. "Yes, this is a much scarier proposal, but also far more powerful."
Follow Matt Masterson on Twitter: @ByMattMasterson
---
Related stories:
CTU Delegates to Consider 1-day Walkout
March 8: A union spokesman confirmed the union's 800-member House of Delegates will begin discussions Wednesday over a "possible May 1 action." No strike vote has yet been scheduled.
---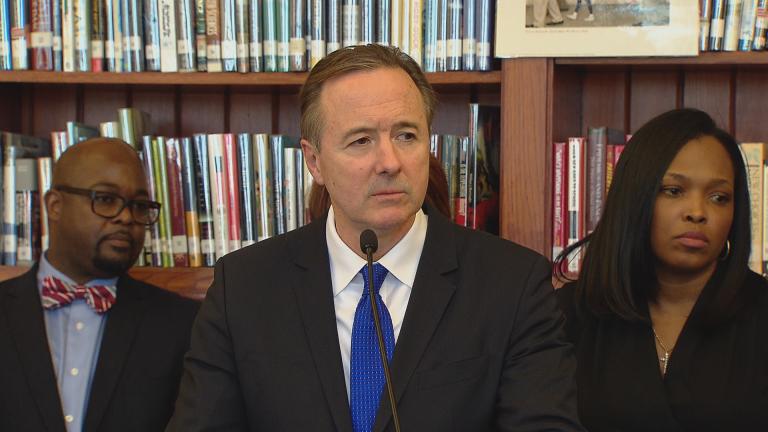 CPS Unfreezing $15M in School Funds After Latino Community Outcry
Feb. 24: Chicago Public Schools announced Friday it will return $15 million in frozen discretionary funds to high-poverty district schools, citing a "disproportionate impact" that freeze had on predominantly African-American and Hispanic schools.
---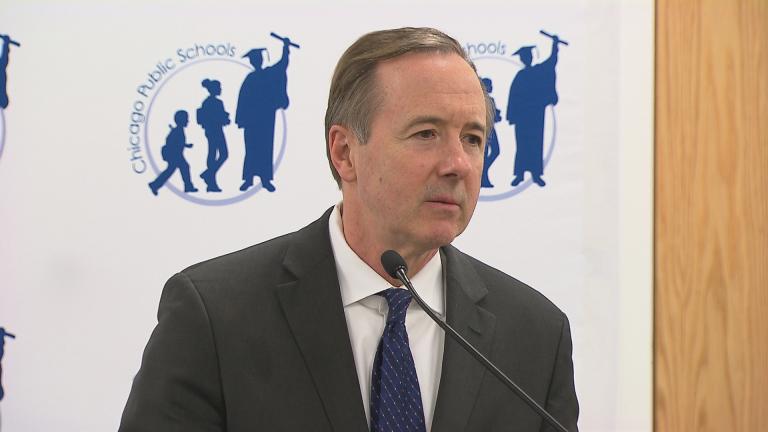 Cash-Strapped CPS Files Motion, Threatens Shorter School Year
Feb. 27: Chicago Public Schools students could be in for a shorter school year.
---