On Tuesday, Chicago Public Schools and five families of students filed a civil rights lawsuit against the state of Illinois.
CPS claims the state's education funding formula discriminates against students of color, who make up 90 percent of the district's students. CPS leaders say the move comes after more than year and a half of efforts at the state capitol to resolve the funding disparity between Chicago and other Illinois cities.
"The reality is that a child's race continues to dictate whether she or he will receive a good education or something far short," the complaint states. "Chicago's predominantly African American and Hispanic children still suffer from stark educational inequalities."
As Chicago Tonight reported Tuesday, CPS says the state has implemented two education systems: one for Chicago's predominantly black and Hispanic students, and another for white children outside the city.
In the complaint, CPS claims the state spends about 25 percent less to educate Chicago students as it spends on the rest of students across the state – and says the state carries out unfair pension requirements.
CPS is the only district in the state required to fund its own pension payments. The district claims it will spend nearly $1,900 per student on Chicago pensions this year, while the rest of Illinois school districts will spend just $86.
Claypool joins host Carol Marin on Wednesday to talk about the suit and and the huge budget shortfall facing Chicago Public Schools.
---
Related stories: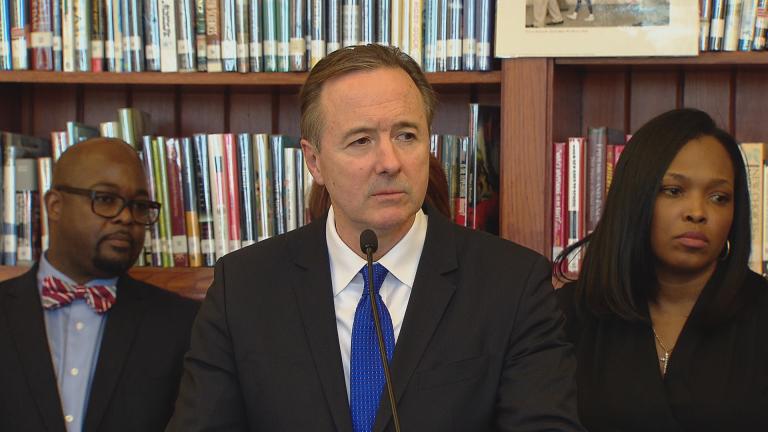 CPS, Parents Claim Civil Rights Violations in New Suit Against State
Feb. 14: Chicago Public Schools and five local families announced Tuesday they have filed suit against the state of Illinois in an effort to force equitable funding for the cash-strapped school district.
---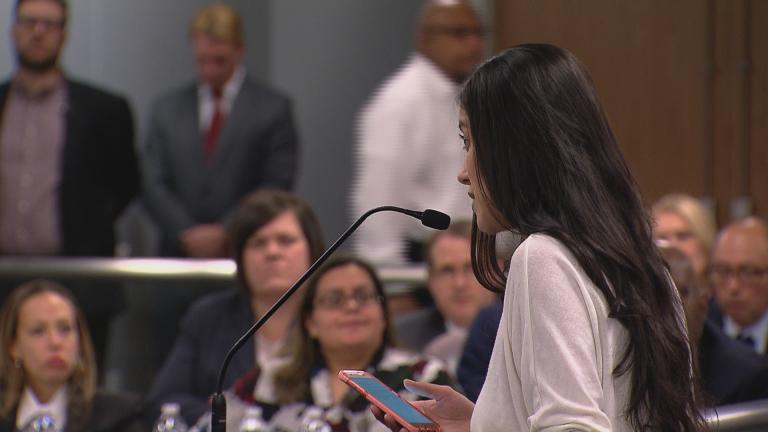 Parents, Teachers Call on CPS to Take Budget Matters Into Its Own Hands
Feb. 13: Chicago parents on Monday called for an end to the finger-pointing between Gov. Bruce Rauner and Chicago Public Schools CEO Forrest Claypool, saying the sides need to find common ground to solve the district's ongoing financial issues.
---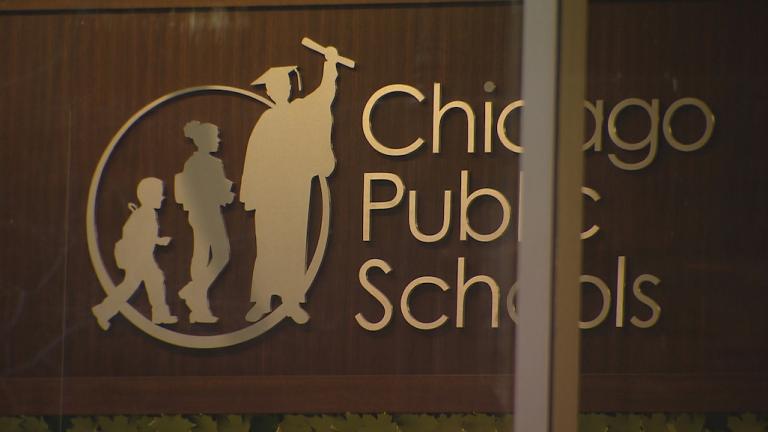 CPS Freezing up to $69M in School Spending to Help Fill Budget Gap
Feb. 6: Chicago Public Schools announced Monday it will implement new cost-saving measures as it works to fill its 2017 budget hole, this time freezing as much as $69 million in school discretionary funds.
---