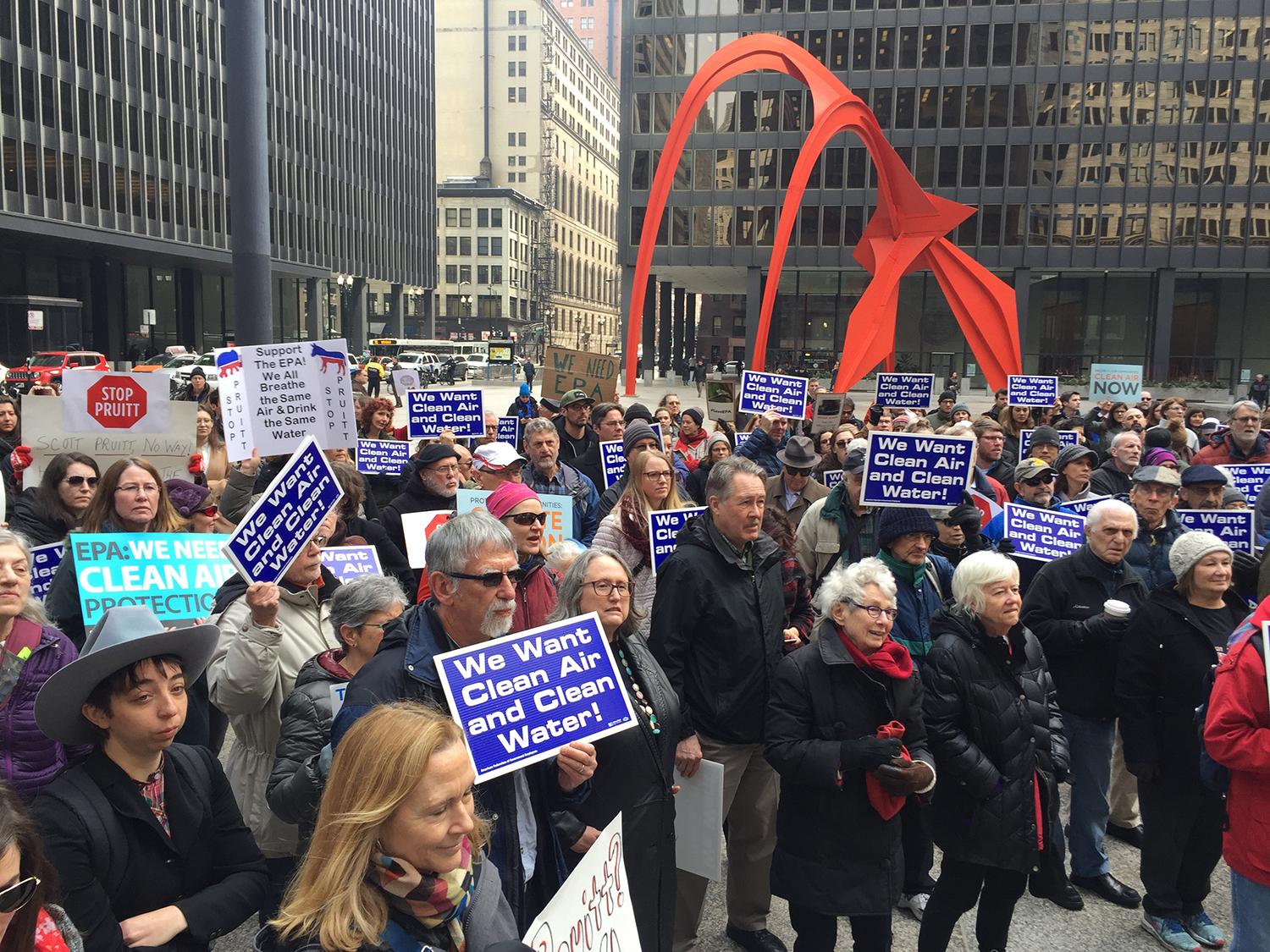 (Courtesy of the Sierra Club)
Several dozen employees based in the Environmental Protection Agency's Chicago office joined a downtown rally Monday afternoon to protest President Donald Trump's nomination to lead the agency.
About 300 people, including current and former EPA employees, filled Federal Plaza during their lunch breaks to speak out against Scott Pruitt's nomination.
"Can the scientists in this crowd make some noise right now?" said State Rep. Will Guzzardi, D-Chicago, through a megaphone, drawing a round of cheers. "The courage that you are demonstrating being out here today and standing up for what you believe in is an inspiration to all of us."
The rally, organized by the Sierra Club and American Federation of Government Employees Local 704, follows a bill introduced by Congress on Friday that would eliminate the EPA.
In Pruitt, the agency would have a leader who has described himself as "a leading advocate against the EPA's activist agenda."
"We need all of you, and we need you to bring a friend next time," said Sherry Estes, an EPA lawyer based in Chicago.
"Please, keep us doing what we're doing," said Wayne Whipple, a chemist in EPA Region 5's Chicago office. "Let us do what we do."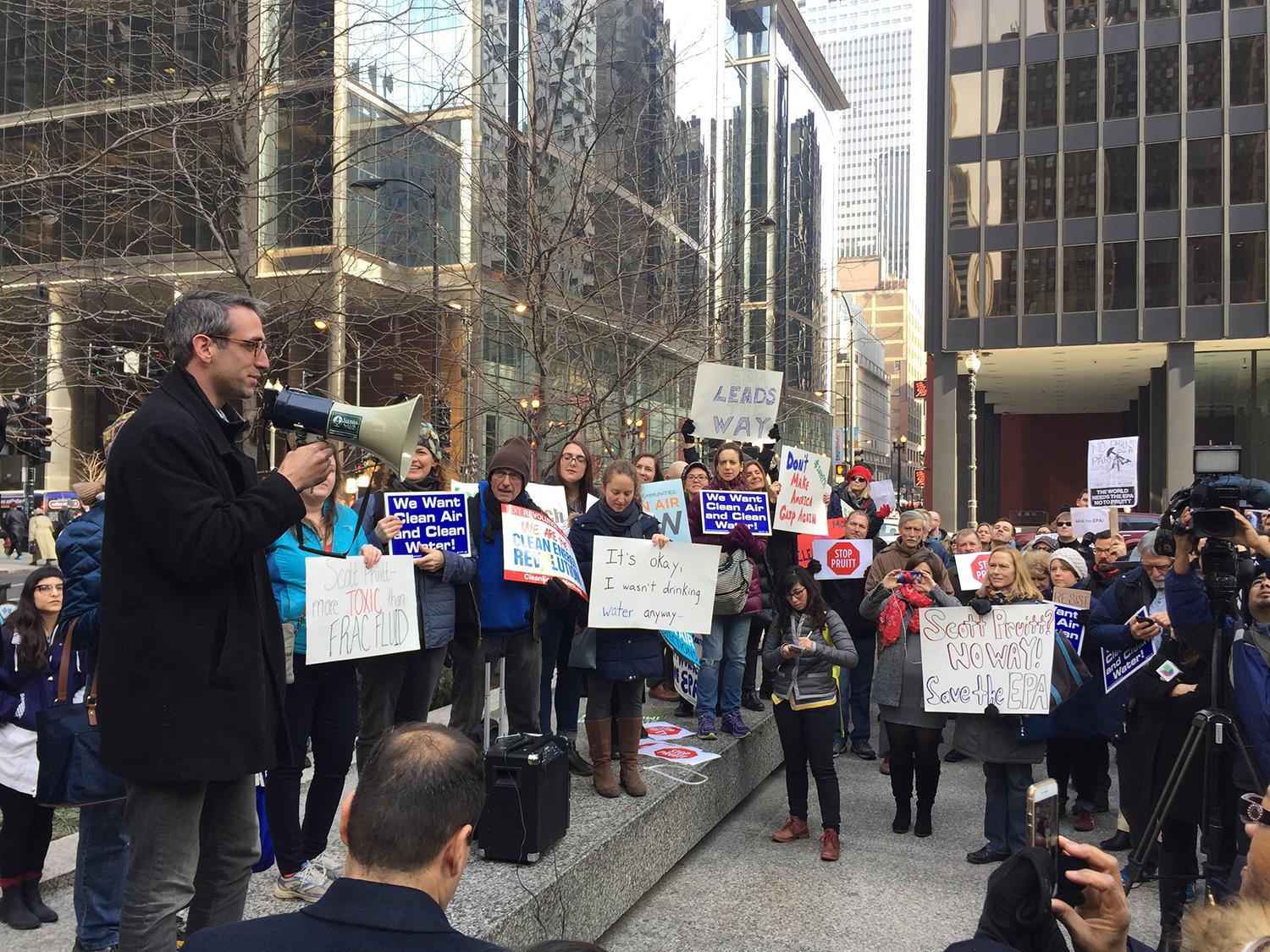 State Rep. Will Guzzardi speaks at a rally Feb. 6 in support of EPA employees in Chicago. (Courtesy of the Sierra Club)
Participants at the rally chanted "EPA! EPA! EPA!" in between speeches by environmental advocates, elected officials and EPA employees. 
Also on Monday, nearly 500 former EPA employees issued a signed letter to Senate Majority Leader Mitch McConnell urging the Senate to reject the nomination of Pruitt, who as Oklahoma Attorney General sued the EPA 13 times.
"For 36 years, we've been fighting for environmental justice," said Chicago resident Cheryl Johnson, whose mother founded the environmental advocacy group People for Community Recovery. "It would be a shame if we would lose the only protection we have, and that's the EPA."
Josina Morita, a newly elected commissioner for the Metropolitan Water Reclamation District, told the crowd that she believes climate change is real and based in science, and she believes in the EPA and its workers.
"We now have an administration that does not believe in these things," Morita said. "Local agencies like ours will stand with you to protect the Great Lakes, to protect our environment. We will stand with you. We will fight with you to ensure our planet is clean for everyone and for future generations."
The Senate is expected to vote on Pruitt's nomination this week.
Follow Alex Ruppenthal on Twitter: @arupp
---
Related stories: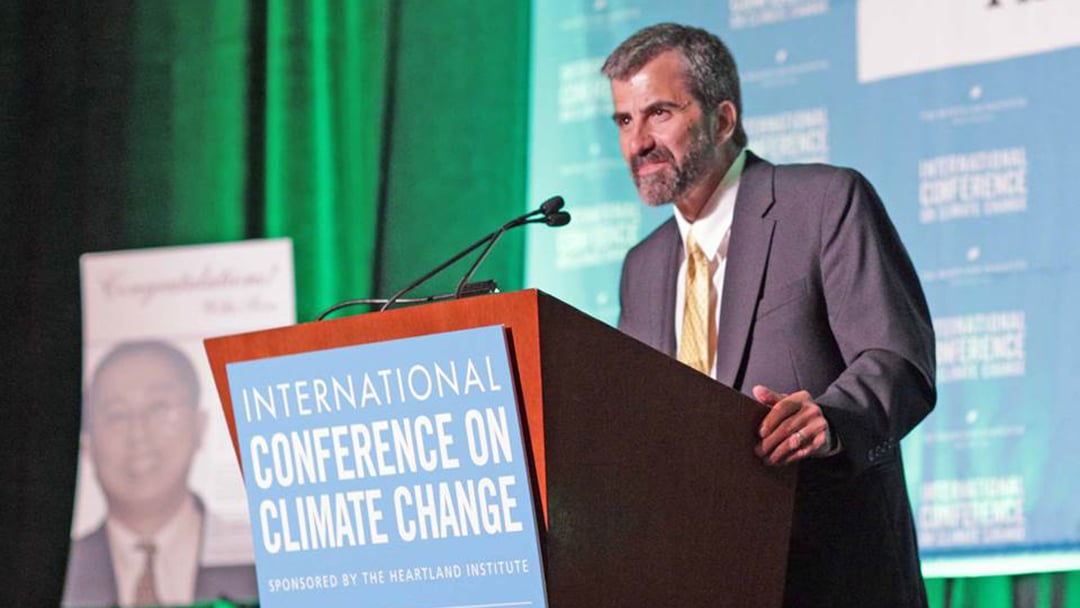 Chicago-Based Climate Change Skeptics Eager for Trump to Reset 'Fake Science'
Feb. 3: With an expected audience of officials appointed by President Donald Trump, the Heartland Institute hopes to reset U.S. climate policy, which is also the theme for its upcoming International Conference on Climate Change.
---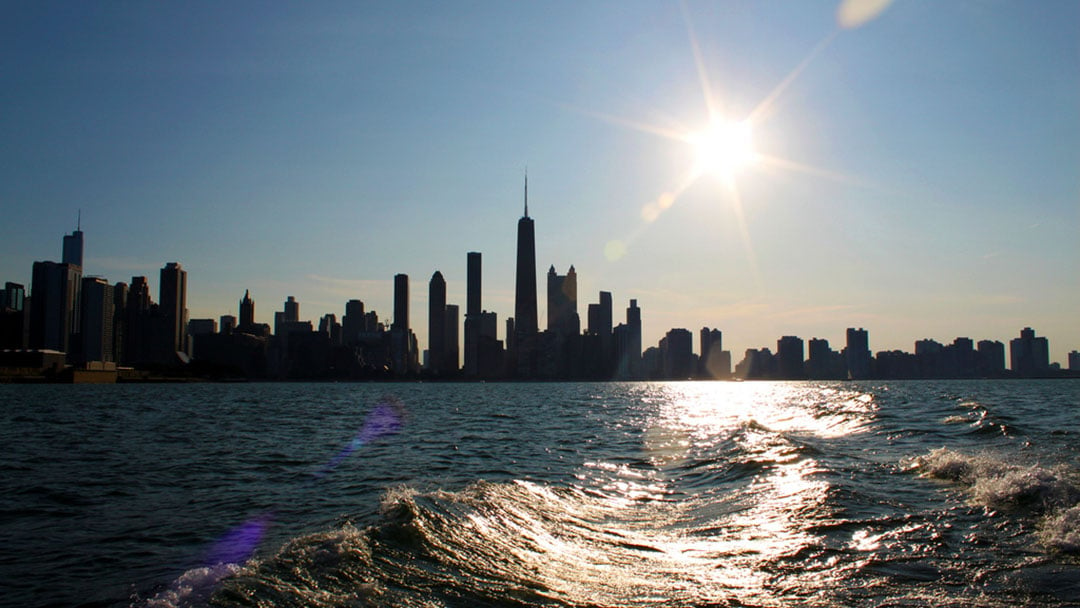 Chicago Activists Prepare to Defend Environment Under Trump
Jan. 24: On the eve of last week's presidential inauguration, dozens of Chicago activists met to plan a defense of environmental policies that appear vulnerable under the administration of President Donald Trump.
---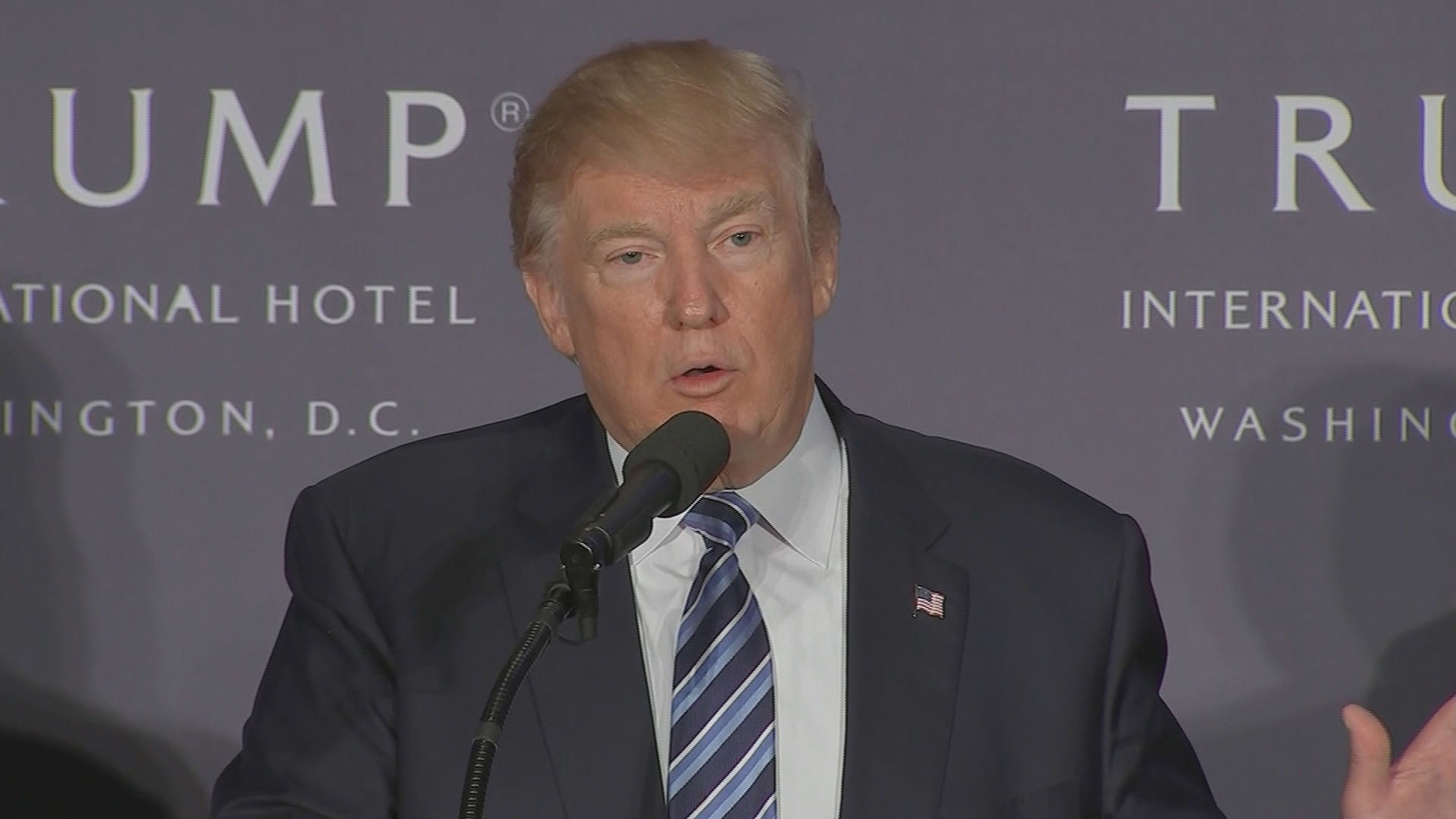 Earth2Trump Resistance Roadshow Coming to Chicago
Jan. 10: Organized by the nonprofit Center for Biological Diversity, Earth2Trump is a series of rallies aimed at building "resistance to all forms of oppression and all attacks on the environment," the group states.
---