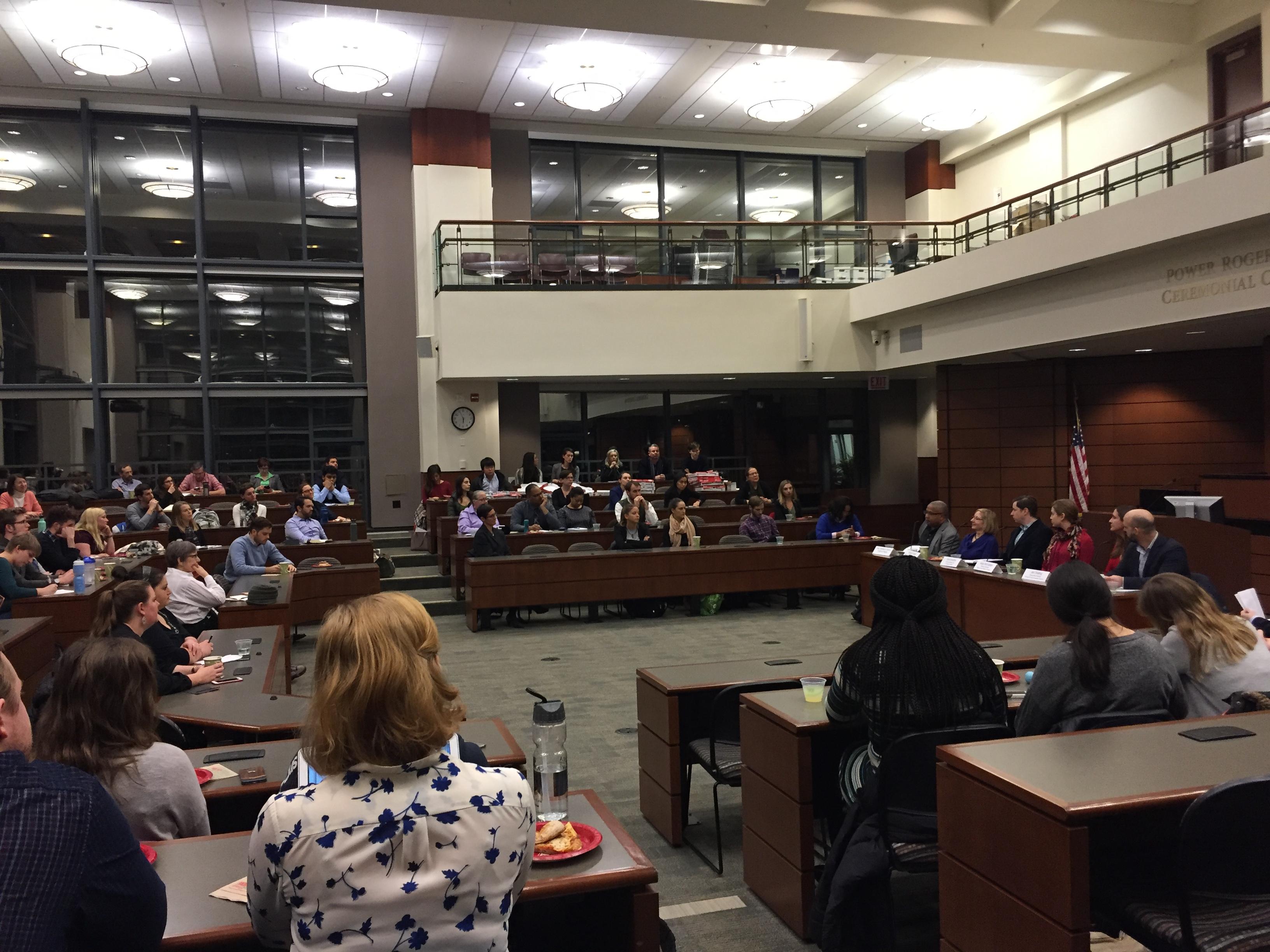 About 100 people gathered Jan. 19 at Loyola University's School of Law to discuss environmental issues for 2017 and beyond. (Alex Ruppenthal / Chicago Tonight)
On the eve of last week's presidential inauguration, dozens of Chicago activists met to plan a defense of environmental policies that appear vulnerable under the administration of President Donald Trump.
About 100 people gathered Jan. 19 at Loyola University's School of Law to hear from leaders of the Sierra Club, Natural Resources Defense Council, Environmental Law Policy Center and other groups about their agendas for 2017 and beyond – first and foremost, how to protect the environment during the Trump years.
"Donald Trump is going to become president tomorrow, and I'm frankly terrified about what that means for the environment," said Kady McFadden, deputy director of the Sierra Club's Illinois Chapter.
Also on the panel was the Rev. Booker Steven Vance, poilcy director for Faith in Place, an Illinois group that encourages religious institutions to work on environmental issues.
Minutes after Trump's swearing-in Friday, all references to global warming and climate change disappeared from the official website of the White House, whitehouse.gov.
The updated version instead featured a section called "An American First Energy Plan" that pledged to eliminate "burdensome regulations on our energy industry … such as the Climate Action Plan."
Another indication of Trump's environmental agenda is his nominee to head the Environmental Protection Agency, Scott Pruitt, who has described himself as "a leading advocate against the EPA's activist agenda."
"States are going to have a much greater role in protecting the environment under the Trump administration, particularly if the EPA is led by Scott Pruitt," said state Rep. Robyn Gabel, D-Evanston, one of several legislators in attendance. "A lot of the protection we think is going to be sent down to the states."
McFadden said she would be watching for violations of the Clean Water Act, Clean Air Act and threats to funding for environmental agencies and programs. She also planned to track updates related to the Paris Agreement on climate change, Keystone XL pipeline and Dakota Access pipeline.
"I'll stop just at the high-level threats and not go on and on," she said.
Trump on Tuesday signed executive orders to advance the controversial Dakota Access and Keystone XL pipelines, though it was unclear exactly how the orders would affect the projects, which had been halted during environmental reviews legislated under President Barack Obama. 
Also on Tuesday, the Associated Press reported that Trump's administration had banned EPA employees from providing updates on social media or to reporters. Trump also put a freeze on new contracts or grants issued by the agency, the AP reported. 
McFadden said Trump's anti-environment agenda is out of step with the stance of most Americans, particularly on issues such as clean water and the need to invest in renewable energy.
"We have public opinion," she said. "Frankly, we have the economy on our side – moving toward clean energy, moving away from dirty fossil fuels. And there's not much that Congress or President Trump can do about that.
"The more that this Congress and this administration overreaches, the more it exposes that gap between what they're doing and what the public really wants and thinks," McFadden continued. "It's our job to really expose and talk about that."
Trump's proposed environmental actions figure to create "a big tent of allies" for environmental activists, McFadden said. But they shouldn't count on others doing the work, she said.
"If you care about the environment and you don't know who your state senator is, I would argue that you truly don't care about the environment enough," McFadden said. "These folks should be hearing from you and knowing your opinions."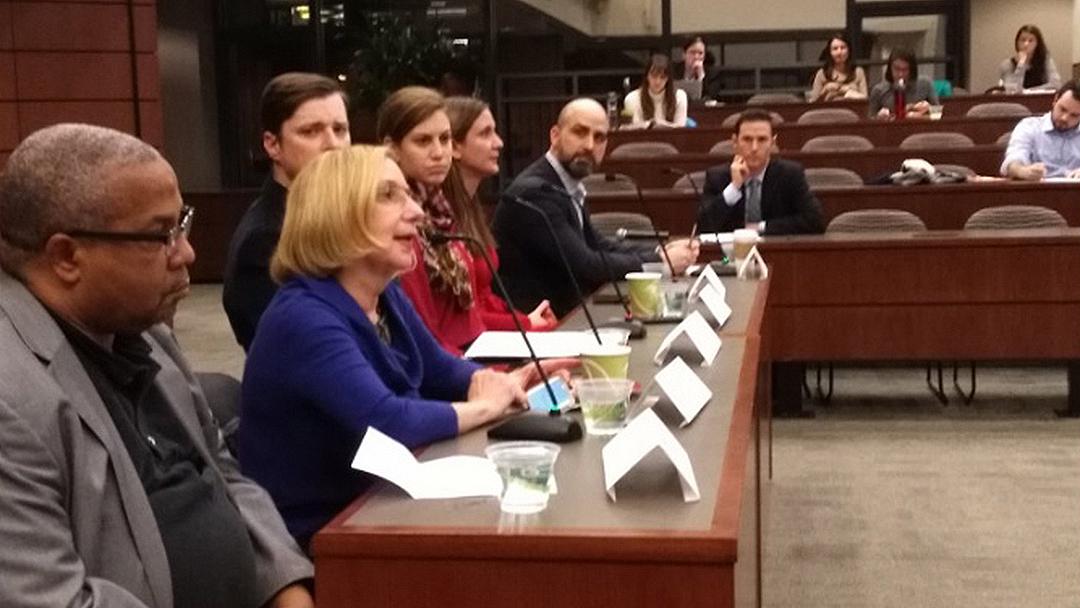 A panel of environmental leaders discussed spoke during an Environmental Forecast discussion Jan. 19 at Loyola University's School of Law. (Matt Steffen / Illinois Environmental Council)
Notwithstanding the Trump administration's emerging policies, the passing of a landmark energy jobs bill last month in Springfield has activists feeling better about environmental causes in Illinois.
"Despite what you might be feeling about things at the federal level, things are going in our favor here in Illinois," said Jen Walling, executive director of the Illinois Environmental Council, which organized the meeting.
Even with certain U.S. policies at risk, the market for clean energy investors is stable, said Tim Polz of SoCore, a Chicago-based solar portfolio development company.
"I think the consensus throughout our industry is that federal policy is pretty well set at the moment, at least energy policy, toward renewable energy," Polz said. "We could always use stronger support, but we have a long-term investment tax credit in place which helps drive our industry. And on the wind side, we have the production tax credit, which will be around for the next several years."
As Trump's environmental agenda comes into focus, ELPC's David McEllis said the organization would make sure work continues at Department of Energy National Laboratories, including Lemont's Argonne National Laboratory, which houses 15 research divisions and five national scientific user facilities.
Within Illinois, McEllis said ELPC would be monitoring payments owed by coal companies to reclaim land polluted by coal mining.
"The coal industry is losing money – some of the biggest coal companies are going bankrupt," said McEllis, noting one company, Peabody Energy, which owes $92 million in reclamation costs to the state of Illinois. "We think the coal industry should pay for their own cleanup – not taxpayers."
In addition to coal companies, Walling said advocates face challenges from industries such as nuclear power, fracking and utilities.
"There's all of these different interests in Illinois – extremely powerful money and interests – that want to do the wrong thing, that want to go the opposite way on climate change," she said. "That is the picture we're up against."
Walling encouraged attendees to sign up for the IEC's annual advocacy day, scheduled for April 6, when participants meet with legislators in Springfield and lobby for environmental policies.
With the EPA's role in defending the environment in doubt under Trump, the burden falls to advocates, McFadden said.
"I think silence is not really an option," she said.
Follow Alex Ruppenthal on Twitter: @arupp
---
Related stories: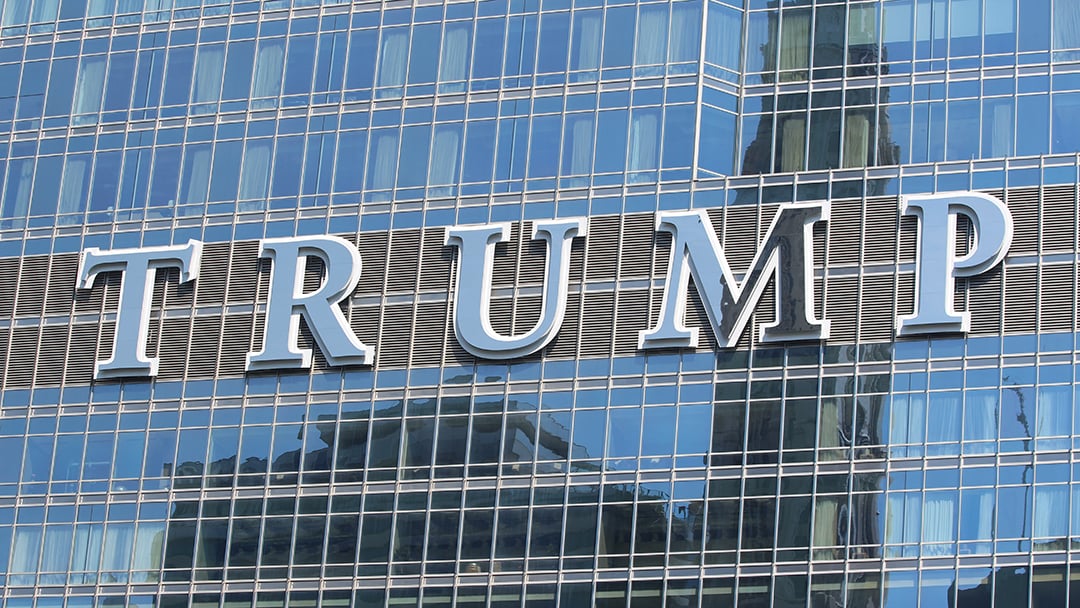 Trump's Chicago Skyscraper at Bottom of City's Energy Rankings
Jan. 9: Donald Trump is no friend of the environment. And based on new energy use data from the city, neither is his trademark Chicago skyscraper.
---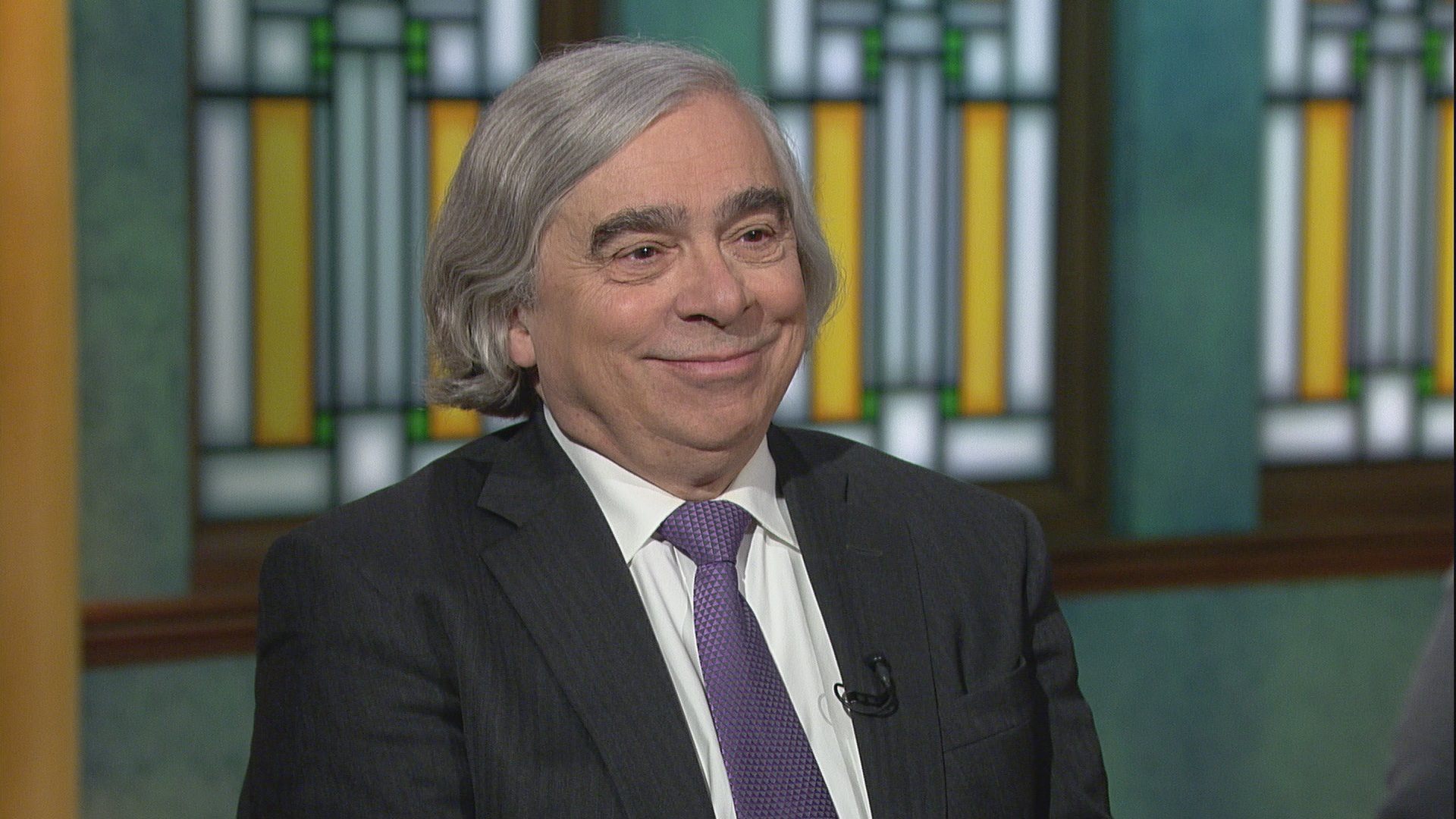 Trump and the Future of Climate Change Research
Dec. 20: Why did the Trump transition team target Department of Energy staffers who worked on climate change? What does the future hold for climate research and nuclear weapons? A one-on-one interview with the current U.S. Secretary of Energy.
---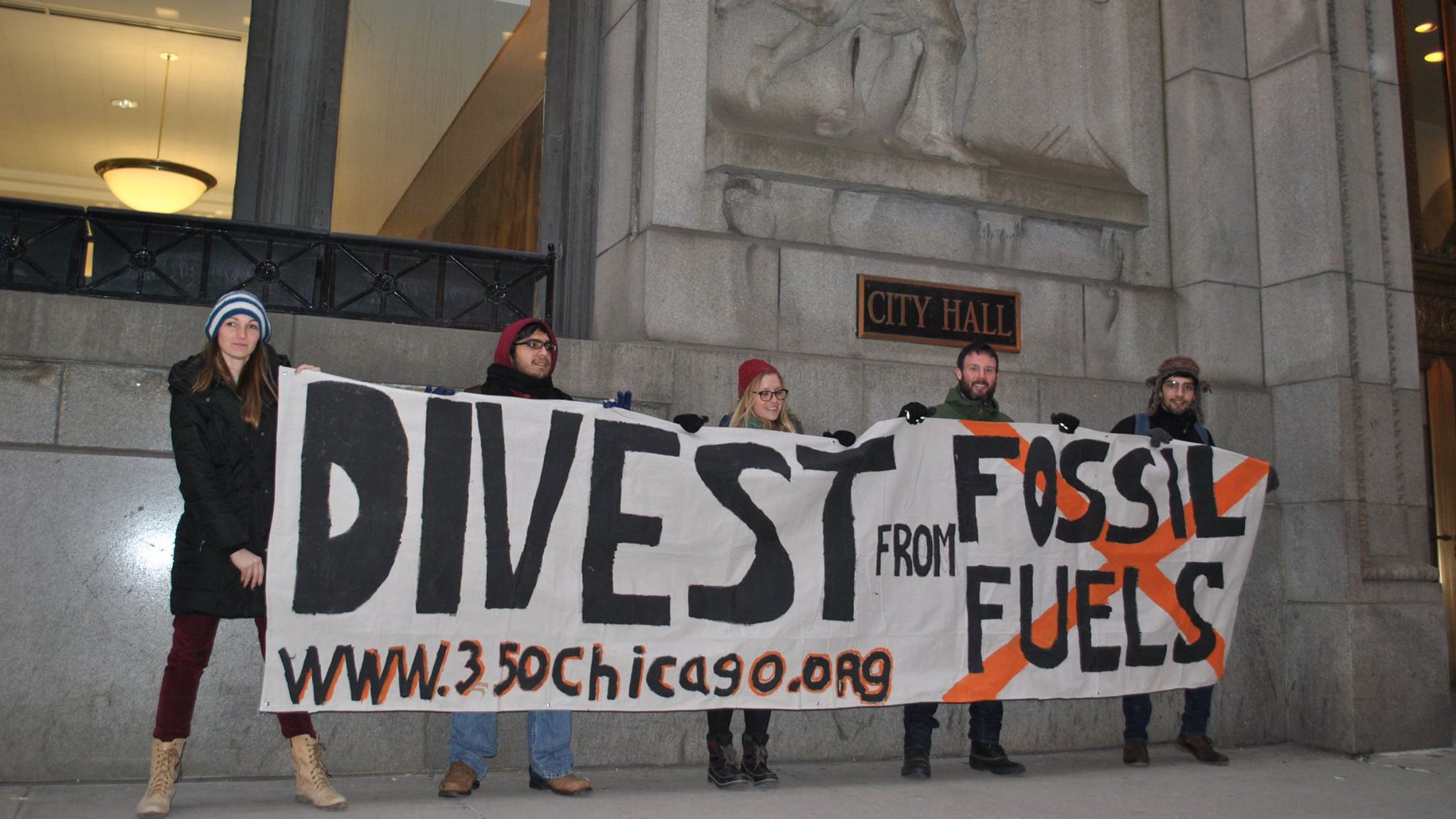 Aldermen Propose Plan to Divest From Fossil Fuel Companies
Dec. 19: Local lawmakers and activists are pushing for Chicago to join a rapidly growing list of cities worldwide that have committed to the fossil fuel divestment movement.
---