Mayor Rahm Emanuel met with President-elect Donald Trump and his staff Wednesday at Trump Tower in New York City.
During the 45-minute meeting with Trump, chief of staff Reince Priebus, and top advisor Steve Bannon, the two touched on several topics, notably: immigration status for undocumented children and young adults, and the future of Chicago as a sanctuary city for undocumented immigrants.
Emanuel delivered a letter to Trump signed by him and other mayors urging the president-elect to protect the status of Dreamers–700,000 to 800,000 undocumented immigrants protected under DACA, or Deferred Action for Childhood Arrivals. These are children who were brought to the U.S. by their parents when they were under age 16 and have attended school, served in the military in some cases, and in many cases have jobs.
"I delivered to the president-elect, his senior advisory and chief of staff a letter signed by 14 mayors put together from across the country about our DACA students and that they were working hard towards the American dream," Emanuel said. "They gave their name, their address, their phone number, where they are. They are trying to achieve the American dream. Through no fault of their own, their parents came here. They are something we should hold up and embrace.
"We are clear as mayors that these are Dreamers who are seeking the American dream and we should embrace them rather than do a bait and switch," he said.
There are around 40,000 DACA children and young adults in Illinois, mostly in Chicago area. They were granted status after President Barack Obama signed an executive order and they can renew this deferred status every two years with immigration services. The fear, of course, is that the incoming administration will cancel the executive order, pushing a lot of these folks back into illegal status. The other major concern is the fact that they turned over their names and addresses to federal officials to be granted this status.
"They've submitted their information, names, addresses, other personal information, to the federal government in good faith, understanding that there's some risk involved, but hoping there would be permanent status down the road," said Fred Tsao, director of the Illinois Coalition on Immigrant and Refugee Rights. "Now, the federal government has their information, and obviously, with the incoming regime, there's a lot of concern and anxiety that that information can be used against them."
But recent comments by Trump in Time magazine, featuring the president-elect as Person of the Year, give some of these advocates reason for optimism.
"We're going to work something out that makes people happy and proud. They got brought here at a very young age, they've worked here, they've gone to school here. Some were good students. Some have wonderful jobs. And they're in never-never land because they don't know what's going to happen."
Sen. Dick Durbin applauded the comments and indicated that there was bipartisan support in the senate to take action to grant status to DACA immigrants. Meanwhile, U.S. Rep. Luis Gutierrez (D-Chicago) called on Obama to take the unusual step to grant legal status by pardoning these immigrants.
Also discussed at the mayor's meeting with the Trump was Chicago's status as a sanctuary city. Emanuel and other big city mayors have vowed to protect that status, which means that local law enforcement officials will not prosecute or ask about the immigration status of anyone they run into contact with, nor will they feed that kind of info to federal immigration officials. But Trump has vowed to remove federal funding to Chicago and other cities that defy federal law on immigration, and recent comments on a Fox Business channel interview with U.S. Rep. Peter Roskam (R-Wheaton) indicate Chicago could face stiff opposition from the Republican-controlled congress as well.
"If there's going to be an infrastructure program, the president-elect has made it pretty clear that if there's going to be an infrastructure, he'll make it contingent on different cities enforcing the law, and if the city of Chicago chooses not to, that would be unfortunate and they would take themselves out of the running for those funds. I think that's unfortunate, and the disposition of the mayor might change when he realizes it's real money."
Emanuel says he also spoke with Trump about Chicago's community college system, and how they have been reformed to tailor to specific industries in need of skilled employees. He also says that the president-elect brought up Chicago's riverwalk.
Emanuel advised the president-elect and his staff on transition issues as well, since Emanuel has served in both Bannon and Preibus' role in the Clinton and Obama administrations.
Follow Paris Schutz on Twitter: @paschutz
---
Related stories: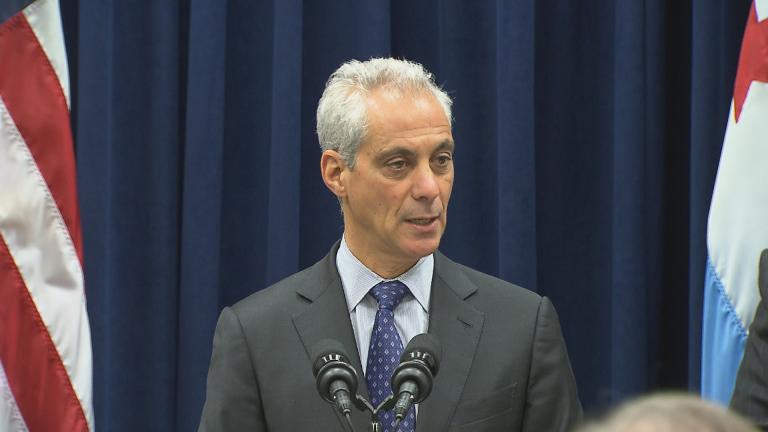 Emanuel Creates Legal Fund with $1M to Protect Immigrants, Refugees
Dec. 2: Mayor Rahm Emanuel announced Friday the creation of a legal protection fund to help thousands of immigrants and refugees threatened with deportation and pledged $1 million to start the fund.
---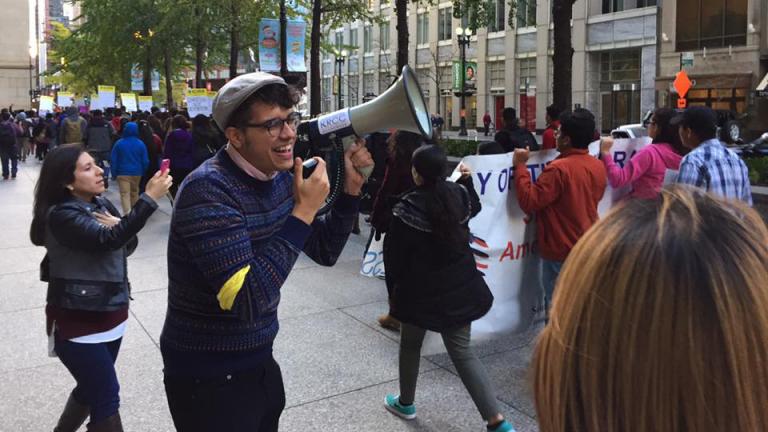 As Immigration Debate Heats Up, Students Push to Expand Financial Aid
Nov. 23: In Illinois, immigrants living in the country illegally are ineligible to receive federal or state financial aid to four-year public universities. But student advocates across the state have been pushing lawmakers for change.
---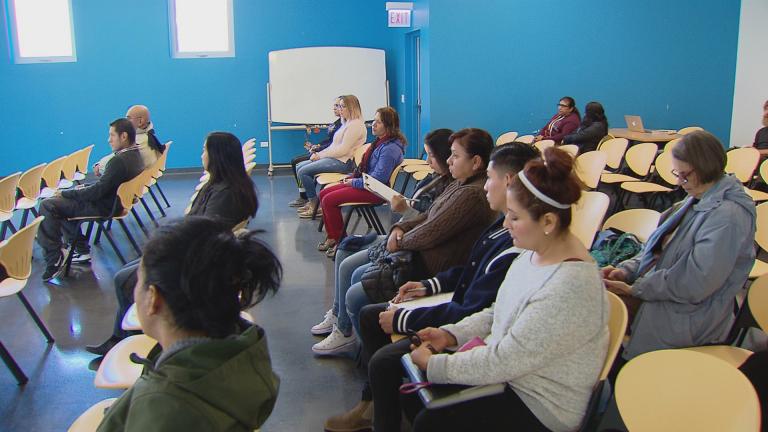 DACA Recipients Fear the Future Under Trump
Nov. 17: As inauguration day grows closer, so does the fear for some young immigrants that their status in the U.S. will be revoked.
---