Video by Dan Andries for "Chicago Tonight."

Chants of "this is what democracy looks like" echoed Saturday through the streets of downtown Chicago as an estimated 250,000 individuals flooded the area to take part in the Women's March on Chicago.
Thousands began arriving to the rally's meeting point in Grant Park as early as 8 a.m. Just after 11:00 a.m., U.S. Marshals who had volunteered to monitor the event began telling crowds the march, originally set to take place following the rally, was cancelled as a result of the size of the crowd.
"We decided to cancel the formal march when our route became a flood of people coming in from both directions," event organizer Liz Radford said. "It was physically impossibly to proceed with the route that we had ahead."
The crowd remained packed around the rally for the following hour, with occasional chants and applause breaking out. Signs addressed wide-ranging issues that included climate change, health care, LGBTQ rights, abortion, immigration and race. Many signs were also adorned with rhetoric against President Donald Trump.
Photos: Personal, Political Messages at Women's March on Chicago
"I wanted to come out here to bring diversity and try to engage people in intersectional ways," said Colette Gregory, a member of DePaul University's Violence Prevention and Intervention Project's research team.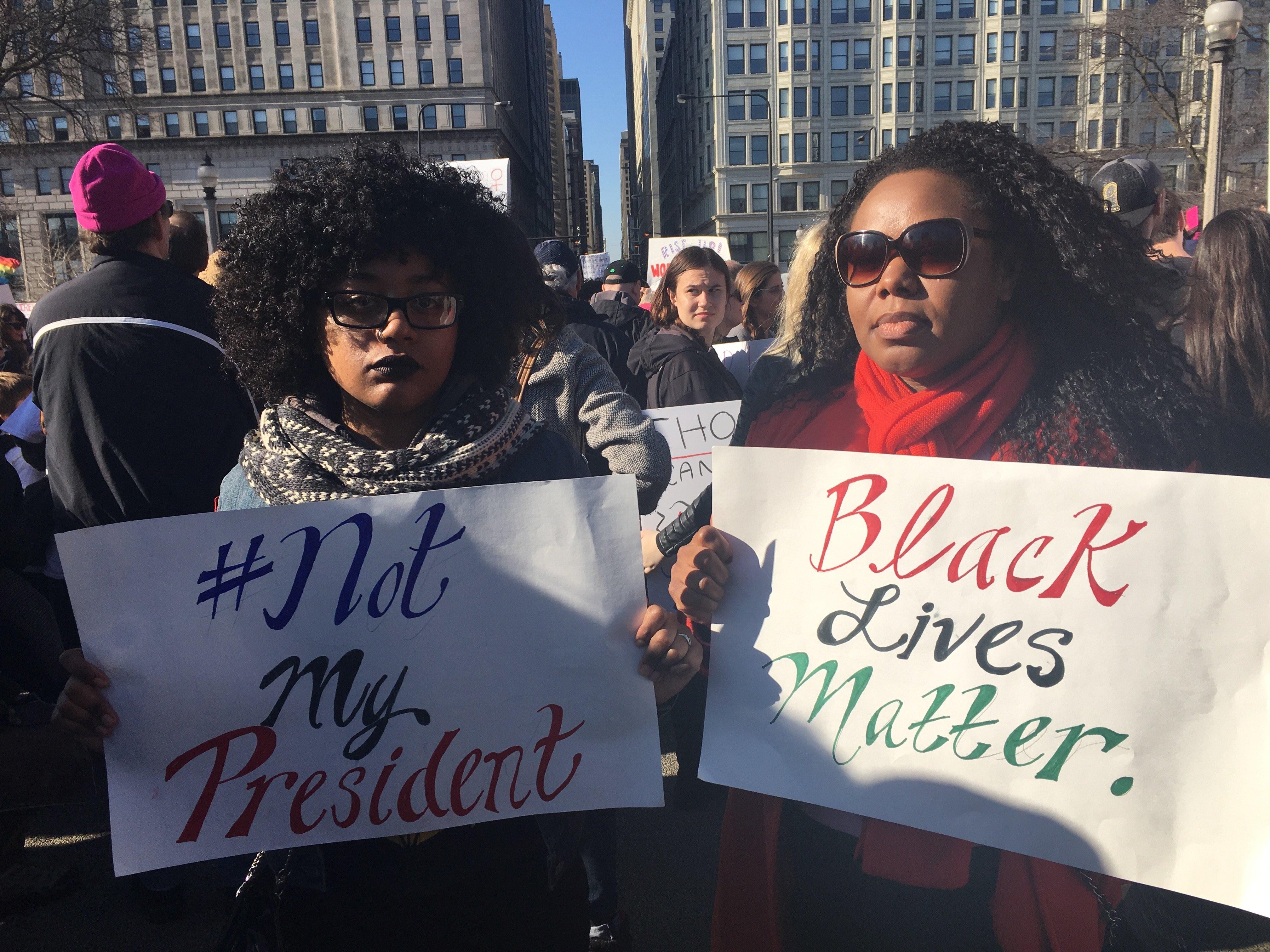 Colette Gregory, right, with her mentee Sara Phillips, 27. The women attended the rally Saturday to "get their voices heard."
"It's a host of issues for me," said Julie Meredith, who works in finance and came with her husband and 8-month-old daughter. "From women's rights to climate change to LGBTQ rights, it's all important right now."
Meredith's husband Bill Strickland, a teacher, rocked their daughter and added, "I want to make a better home for her."
Though the march was cancelled, thousands of people decided to walk along the designated route following the conclusion of the rally around noon.
Rally-goers remained peaceful and energized, the only cheers coming when a CTA Brown Line train would roll across the platform overhead. People in the train cars pressed signs against the windows, and demonstrators responded with whoops and hollers.
Photographers perched themselves on top of garbage cans and leaned off of lampposts to photograph the event. The crowds began dispersing around 2:30 p.m.
As of 4 p.m. no arrests were made related to the women's march, according to Chicago Police Department spokesperson Michael Carroll.
"Our goal was to provide a forum for diverse women to come together to speak out," organizer Radford said. "We feel that many women accomplished that."
Size of crowds becomes point of contention
Video by Maya Miller for "Chicago Tonight."

Though the rally remained peaceful, the size of the crowds became a point of contention after Trump drew attention to the topic Saturday afternoon.
During an address at CIA headquarters, Trump asserted that crowds for his inauguration were bigger than journalists had reported, according to the Associated Press.
Estimates for the number of participants at the Women's March on Chicago "came from professional organizers who were at the scene," Radford said. "People who are well-versed in this type of thing, such as marshals, came up with the collective estimate."
Looking forward
With the rally concluded, Radford hopes to build off its momentum and continue to address issues related to women's rights. The team who helped organize the rally has already planned a volunteer fair to connect individuals looking for volunteer opportunities with numerous organizations.
The event is set to take place Feb. 25 at the Peggy Notebaert Nature Museum.
"We really feel like the march and rally were an organic experience and we think that the next step will be organic as well," Radford said. "We'll see what happens next."
Follow Maya Miller on Twitter: @MayaTMiller
---
Related stories: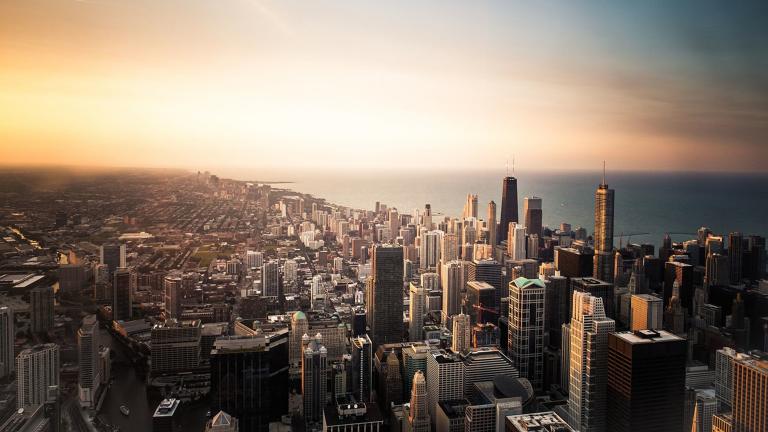 Updated Details Released for Women's March on Chicago
Jan. 21: Chicago Police via Twitter announce Saturday that the 11:30 a.m. march to Federal Plaza is canceled due to the large number of rally participants, estimated by some to be 150,000. The rally will go on.
---
UIC Students Hold Protest During Trump Inauguration
Jan. 20: Students at the University of Illinois at Chicago walked out of classrooms Friday morning to protest the inauguration of Donald Trump.
---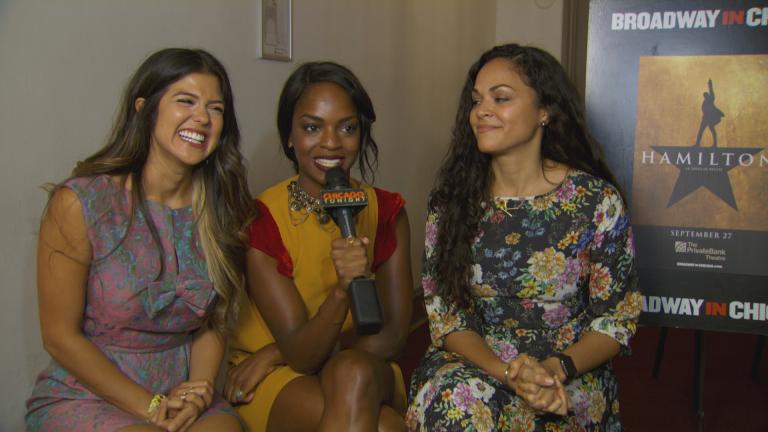 'Hamilton' Voices Rise at Women's March on Chicago
Jan. 19: "Hamilton" may be the story of the Founding Fathers, but at its core are the Schuyler Sisters. Meet the actors who portray the three sisters in advance of their appearance Saturday at the Women's March on Chicago.
---