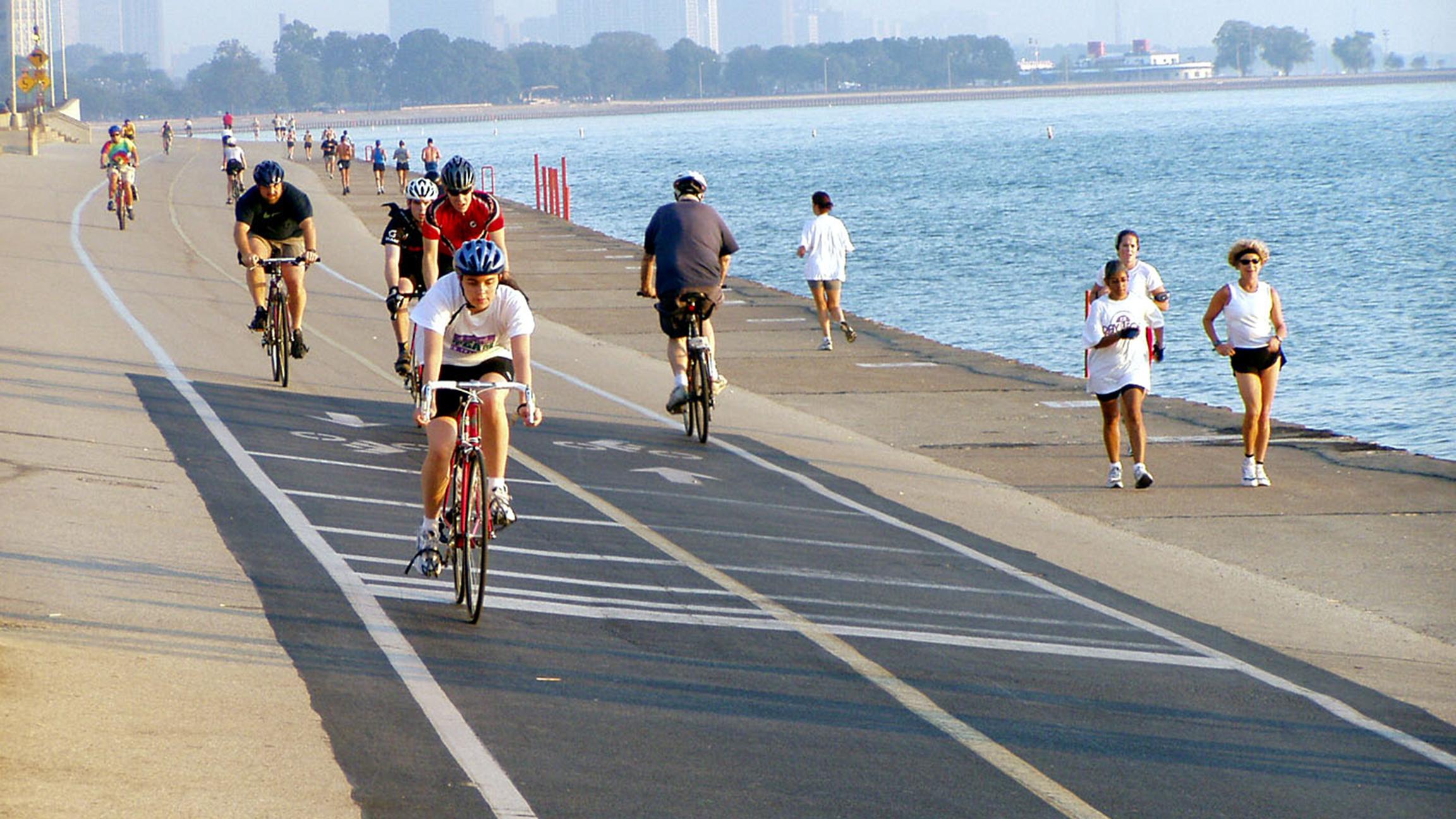 (Courtesy of the City of Chicago)
Thanks to a major donation, the Lakefront Trail is getting a makeover. Chicago billionaire Ken Griffin has shelled out $12 million to the Chicago Park District to create separate lanes for cyclists and pedestrians along the entire 18-mile path.
The city had already begun work to separate the path between Fullerton Avenue and Ohio Street on the North Side and 31st and 51st streets on the South Side as part of the mayor's Building on Burnham plan to invest in Chicago parks and recreational areas. Griffin's donation will now provide pedestrian-cyclist separation for the entire trail, which stretches from Edgewater to South Shore.
"This is an important step in making the Lakefront Trail safer, more accessible and more enjoyable for the thousands of Chicagoans and visitors that travel the path each day," Mayor Rahm Emanuel said in a press release. "It would not have been possible without Ken's philanthropy to the City of Chicago, with this gift being the most recent. Trail separation does more than address issues of overcrowding; it builds a better future for one of the city's greatest assets by ensuring more people are able to experience what the lakefront has to offer."
According to the mayor's office, the bike path will measure 12 feet wide and will be located closer to Lake Shore Drive. The pedestrian path, which will consist of a 14-foot asphalt center flanked by 3 feet of soft surface mix on either side, will run next to the lake.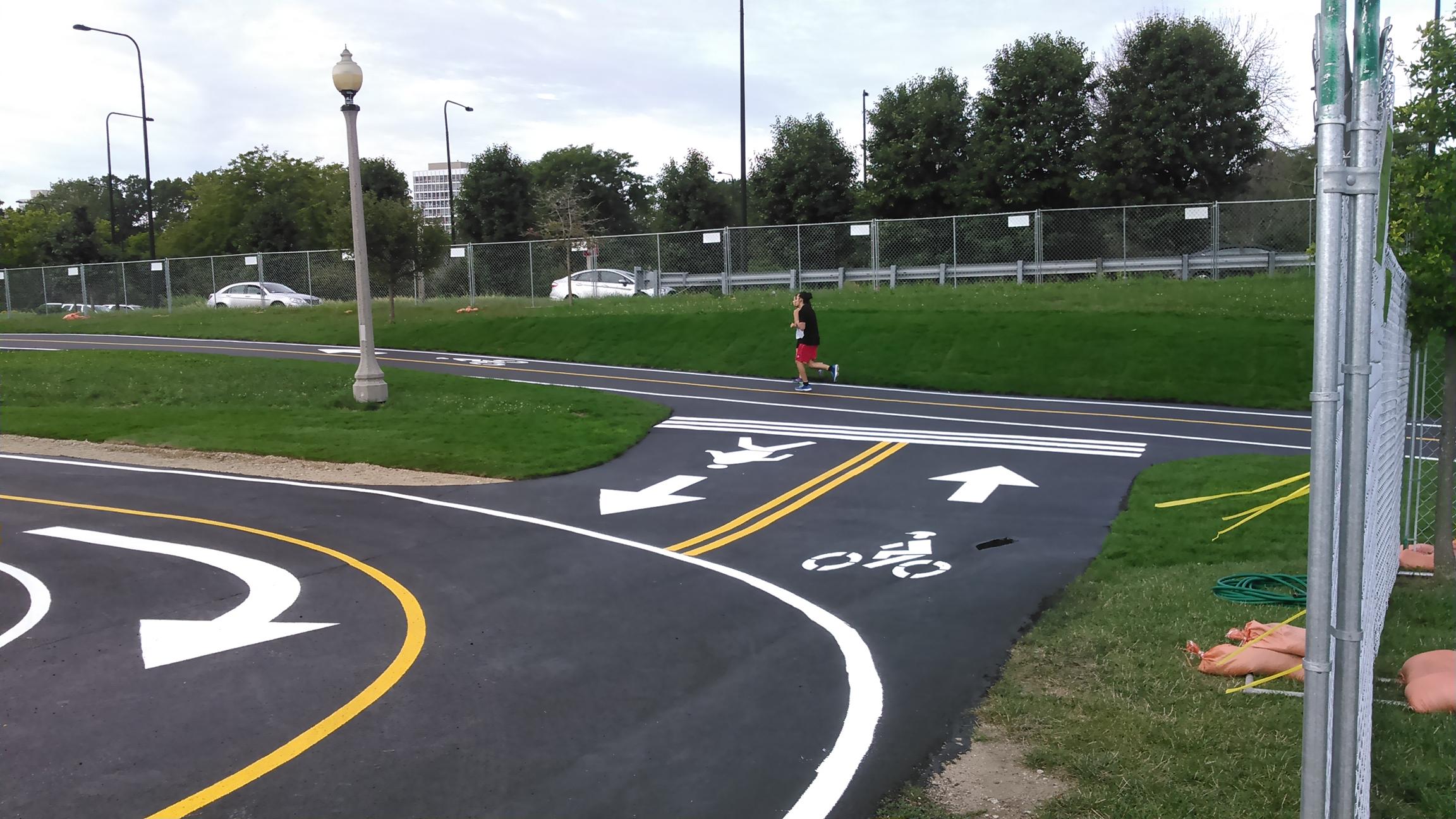 Completed separation at 31 Street (Courtesy of the City of Chicago)
"Chicago is one of the world's most vibrant cities, and our lakefront is unparalleled," Griffin said in a statement. "On a beautiful day, the Lakefront Trail should be a place where cyclists, runners and walkers can enjoy their activities without having to navigate around one another."
The Lakefront Trail is one of the busiest pedestrian paths in the nation, attracting an estimated 100,000 commuters per day, according to a study by the Chicago Area Runners Association and the Active Transportation Alliance.
The entire separation project is slated for completion in 2018.
Follow Reuben Unrau on Twitter: @reubenunrau
---
Related stories: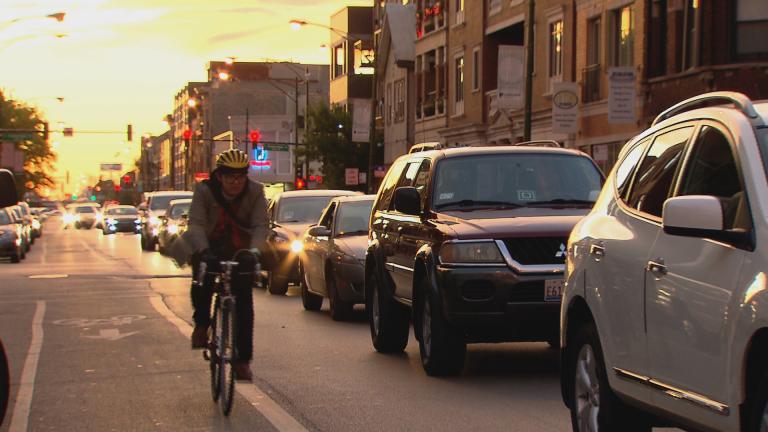 Study: 'Idaho Stop' Could Make Chicago Streets Safer for Cyclists
Dec. 14: A new DePaul University study suggests that it may be safer for bicyclists to roll through stop signs and red lights rather than coming to a full stop. The practice, legal in Idaho, is known as an "Idaho stop."
---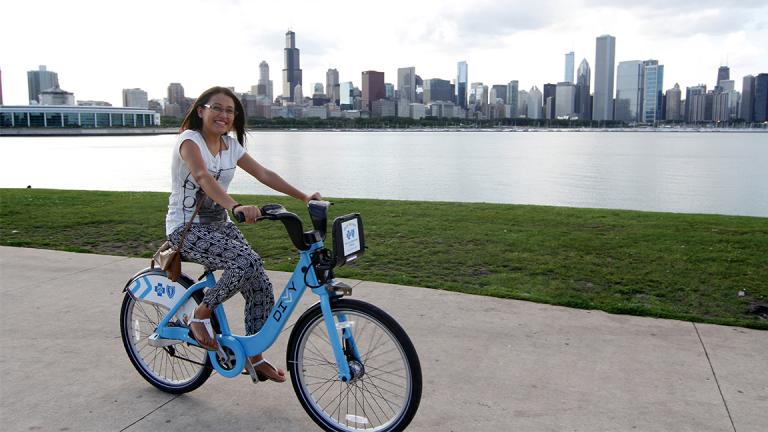 Chicago Ranked Best US City for Biking
Sept. 19: In its rankings published Monday, Bicycling magazine applauded the city's commitment to adding new bike lanes and improving access to bike-share resources for underserved communities.
---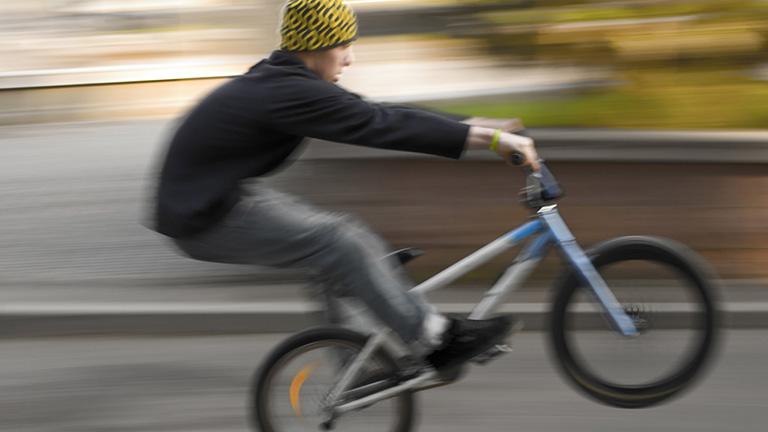 Mayor Breaks Ground on 40-Acre Bike Park on Southeast Side
June 13: Billed by the city as the first park of its kind in the Midwest, Big Marsh Bike Park will open this winter at a former industrial site that's now part of a 270-acre habitat restoration project.
---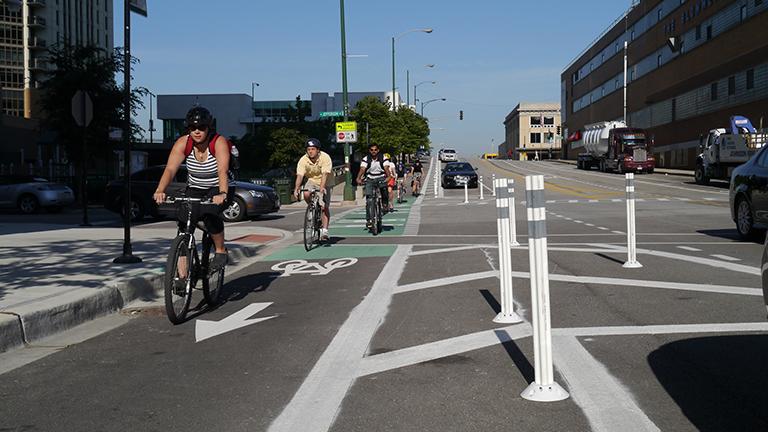 Chicago to Build 50 Miles of 'Better Bike Lanes'
April 11: Mayor Rahm Emanuel on Monday unveiled a new plan to build 50 miles of "better bike lanes" in the city over the next three years. 
---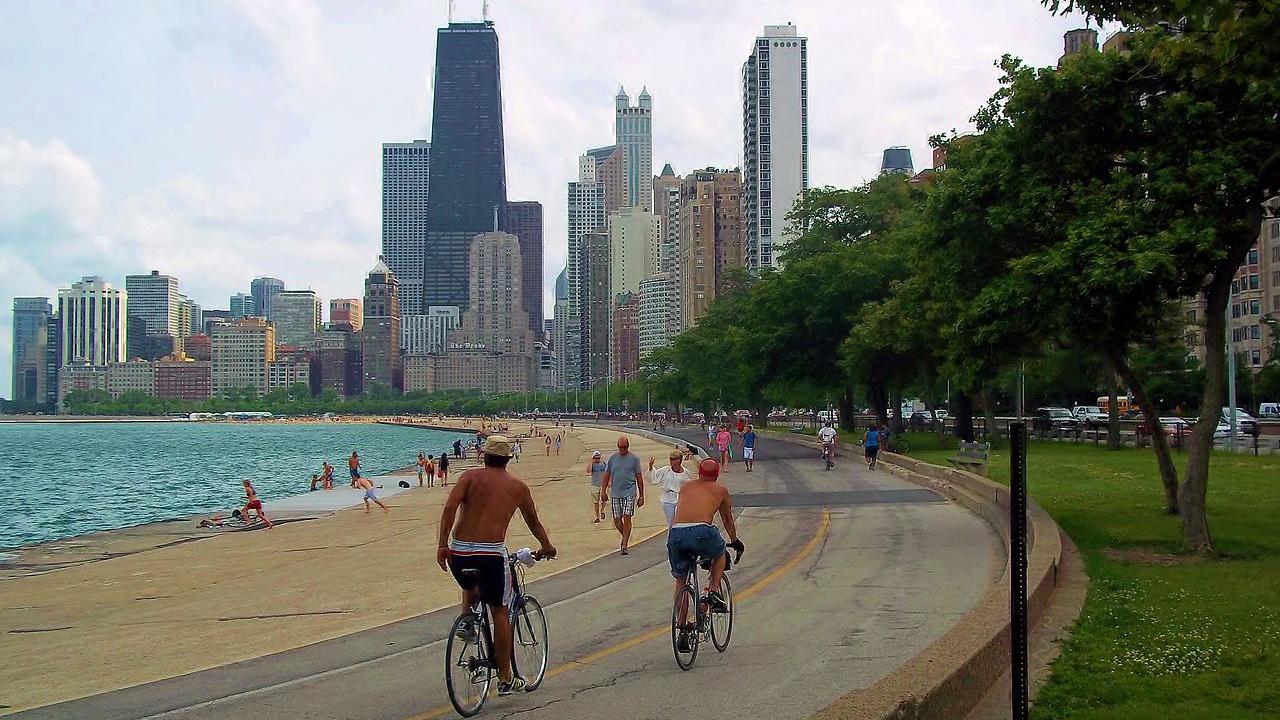 Mayor Emanuel Makes Push for Improving Chicago Parks
March 23: Mayor Rahm Emanuel on Tuesday announced plans to improve Chicago's lakefront and add recreational amenities at select parks across the city. 
---