A new DePaul University study suggests that it may be safer for bicyclists to roll through stop signs and red lights rather than coming to a full stop. The practice is legal in Idaho and is known as an "Idaho stop."
"I'm a big proponent of the Idaho stop and I use it frequently on my commute to work," said Jenna Caldwell, one of the authors of "Policies for Pedaling: Managing the Tradeoff between Speed and Safety for Biking in Chicago."  
Caldwell, a native of Kansas, gave up her car when she moved to Chicago nine years ago and became an avid cyclist. "The more I used it, the more questioned why it isn't law here." 
Once the laws changed in Idaho, a study there found bikers were safer by not following all of the same rules as motorists.  
"The year after implementation of the law in Idaho, injuries to cyclists went down 14.5 percent," said Caldwell, who wrote her master's thesis on the Idaho stop. 
Illinois state law requires bikers to stop at lights and stop signs. But the DePaul study observed cyclist behaviors in Chicago and concluded that most bikers are already rolling through the majority of stop signs. Only one in 25 cyclists comes to a complete stop at stop signs.
"It kind of meshes with what people are doing anyway," said Chicago Tribune transportation writer Mary Wisniewski. "Bikers do it for their own safety. They want to get ahead of the traffic to be seen."
There were six bicyclist fatalities in Chicago in 2016, the majority of which involved commercial vehicles. "I found a study in 2007 in London that reported women made up a quarter of cyclists in London but were three times more likely to be struck by a large truck," reported Caldwell. "Women were less likely than men to get out of the blind spot of the trucks by going out into the intersection."
"The London study found more women were killed by trucks than men because they are more likely to obey traffic lights," added Wisniewski.
"Bike travel's on a roll in Chicago," said Joseph Schwieterman, the director of DePaul's Chaddick Institute. "But six deaths is way too many. We talk about calming traffic on streets, but there has to be a commitment to changing infrastructure with more protective bike lanes and with enforcement to encourage safe behavior."
The study authors emphasize that they are not recommending bikers roll through stops willy-nilly. "That's a common misconception that the study is just giving cyclists the right to blow through intersections," said Caldwell. "Idaho stops still requires cyclists to yield to traffic."
"You have to yield at stop signs and stop at stop lights," added Wisniewski. "So treat a red light like a stop sign and a stop sign like a yield sign."
The Chicago Department of Transportation spoke to Wisniewski. CDOT hasn't favored Idaho stops in the past, but a CDOT official said they are going to review the DePaul study.  
---
Related stories: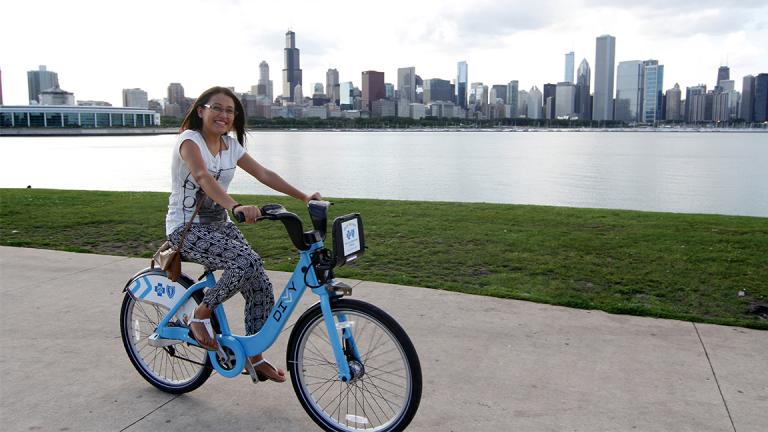 Chicago Ranked Best US City for Biking
Sept. 19: In its rankings published Monday, Bicycling magazine applauded the city's commitment to adding new bike lanes and improving access to bike-share resources for underserved communities.
---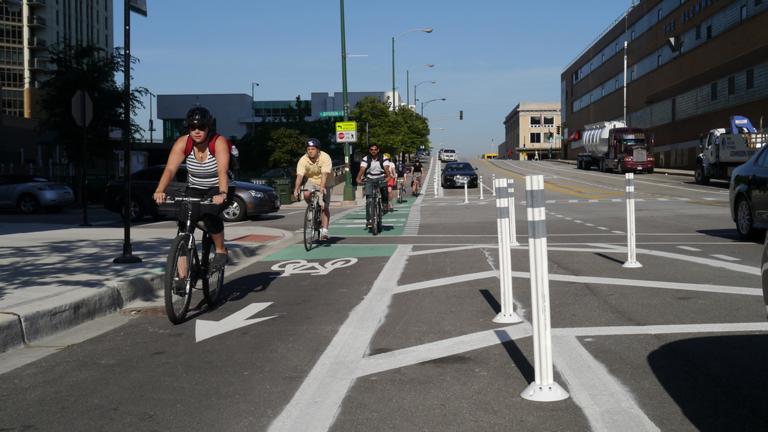 Recent Fatalities Raise Questions About Chicago Bike Safety
Aug. 25: Four cyclists have been killed this summer in Chicago. Wednesday night, another was struck in a hit-and-run in the Loop. Join us for a discussion on bike safety with the advocacy director for the Active Transportation Alliance.
---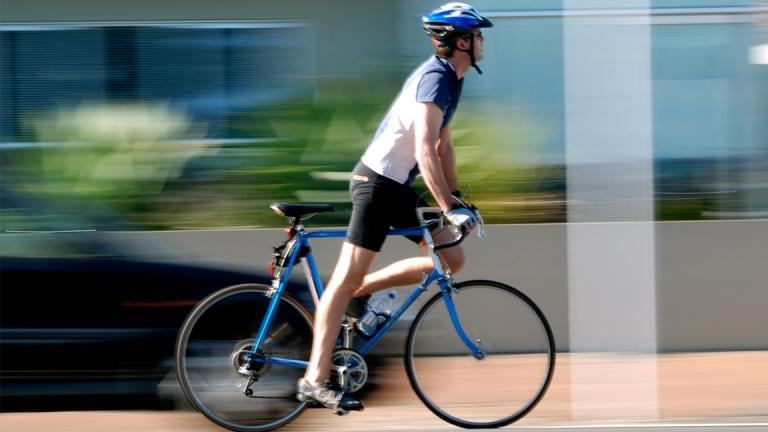 New Bike Law Gives Cyclists the Right of Way in Illinois
Aug. 19: Just days before two cyclists were fatally struck by automobiles in Chicago, Gov. Bruce Rauner signed legislation strengthening the rights of cyclists.
---