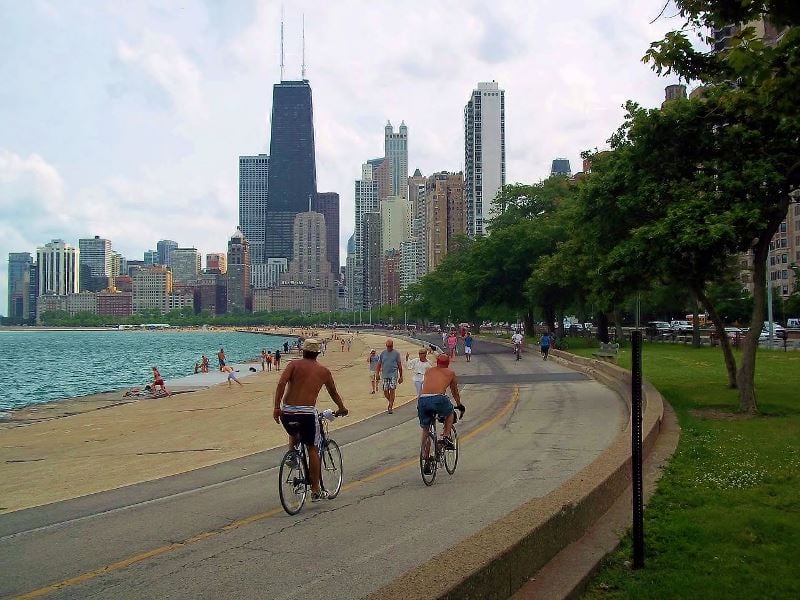 In a nod to Chicago architect Daniel Burnham, Mayor Rahm Emanuel on Tuesday made a pitch to boost city parks and lakefront. 
The plan, Building on Burnham, includes a revamp of part of the lakefront's 18-mile bike and running path, improvements along the Chicago River and additional recreational amenities at select parks across the city. 
"With this new plan, we will put every child within reach of an opportunity to stay safe, to stay engaged and to stay on the road to a brighter future," Emanuel said in a statement. "Every child in every neighborhood deserves to have these opportunities within their reach. Soon, they will."
Updates to the lakefront bike path include creating separate lanes for cyclists and runners from Fullerton Avenue to Ohio Street and from 31st to 51st streets. The mayor also discussed various pending projects, including a Riverwalk expansion project in the South Loop, the opening of the Eleanor Boathouse in Bridgeport, the connection of Pilsen and Little Village through a rails-to-trails project called the Paseo, and the construction of two bike/pedestrian bridges, one in Albany Park and another at Horner Park. 
On Monday, the mayor announced plans for five artistic "gathering spaces" along the Burnham Wildlife Corridor, a 100-acre swath of land along the city's south lakefront. Designed by local artists and community groups, the publicly accessible spaces should be open by June.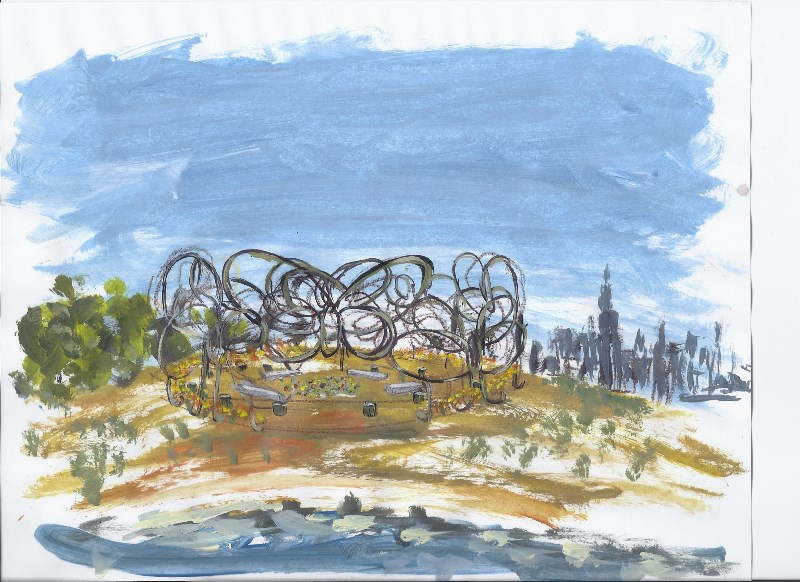 Rendering of one of the "gathering spaces" (Courtesy of the City of Chicago)
Additional programming under the new parks proposal includes a climbing wall which will be built at Steelworkers Park in South Chicago and an indoor track and field facility within the South Side's Gately Park, among other projects.
Follow Chloe Riley on Twitter: @chloeriley84.
---
Related from "Chicago Tonight"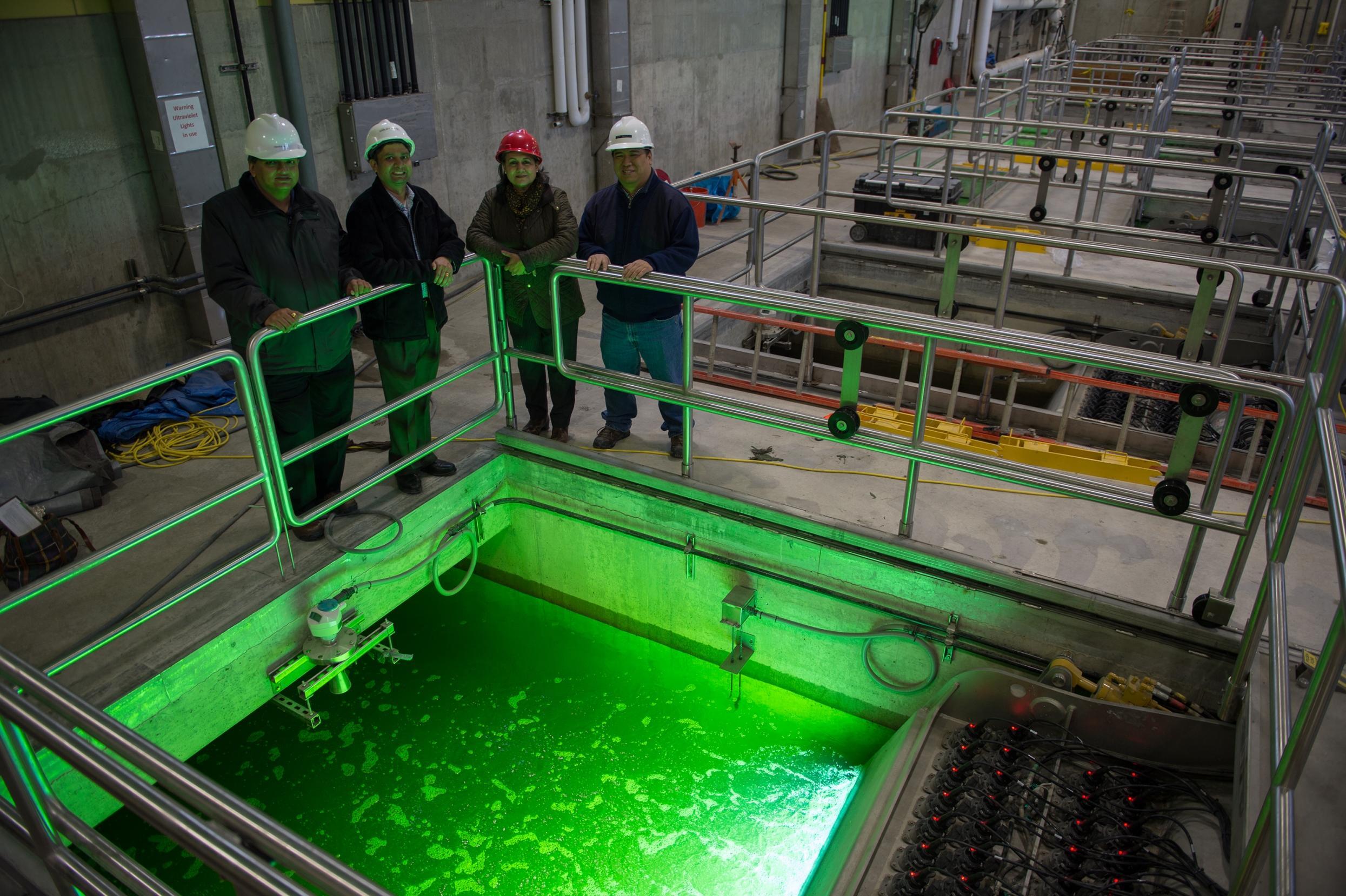 World's Largest Ultraviolet Disinfection Facility Tackles Chicago River
The notoriously polluted Chicago River is about to get cleaner with disinfection technology at a Skokie water treatment facility.
---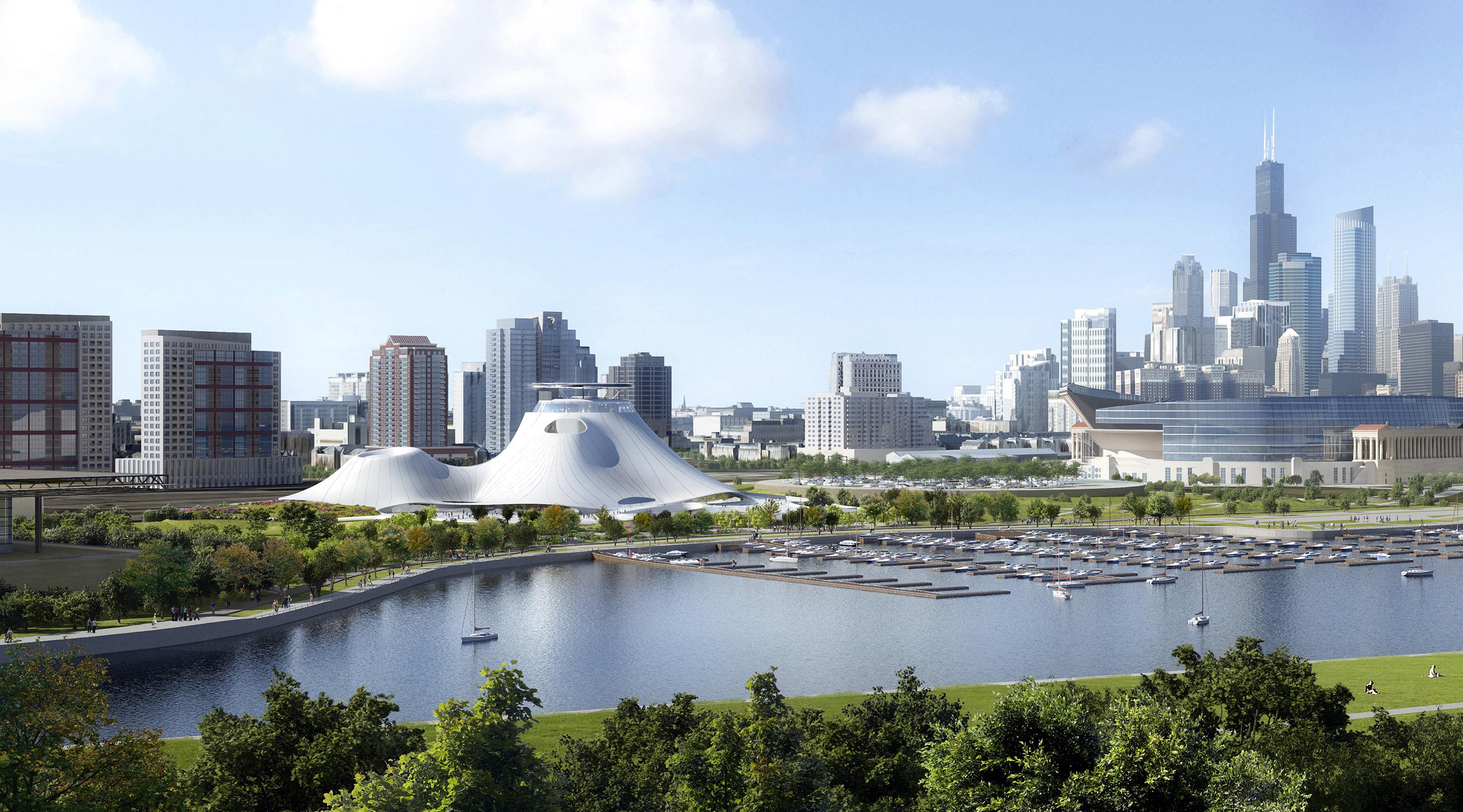 Lucas Museum Judge to City: 'What's the Secret?'
March 9: At a court hearing on Wednesday morning, an increasingly impatient federal judge again asked why attorneys for the city of Chicago have yet to turn over documents which may shed light on the process by which the city leased out lakefront property where the Lucas Museum would sit.
---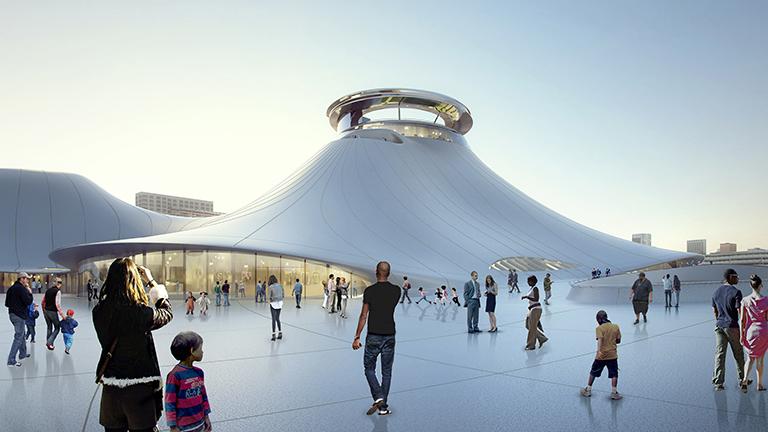 Judge Denies Lucas Museum Request to Begin Construction
March 2: A federal judge yet again denied the city's request to begin early construction on the Lucas Museum of Narrative Art, the 300,000-square-foot museum proposed by film mogul George Lucas which would occupy some 17 acres of lakefront property.
---
June 4, 2015: This Saturday, The 606, park and trail system will officially open. Chicago Tribune Pulitzer-prizewinning architectural critic Blair Kamin shares his thoughts about the trail ahead of its opening.
---
May 4, 2015: In 2011, the Chicago Park District bought 20 acres of land on the city's north side. The plot of land had sat unused and untended for many years. Nearly four years later, work on the nature preserve is moving quickly with a scheduled unveiling set for this summer. 
---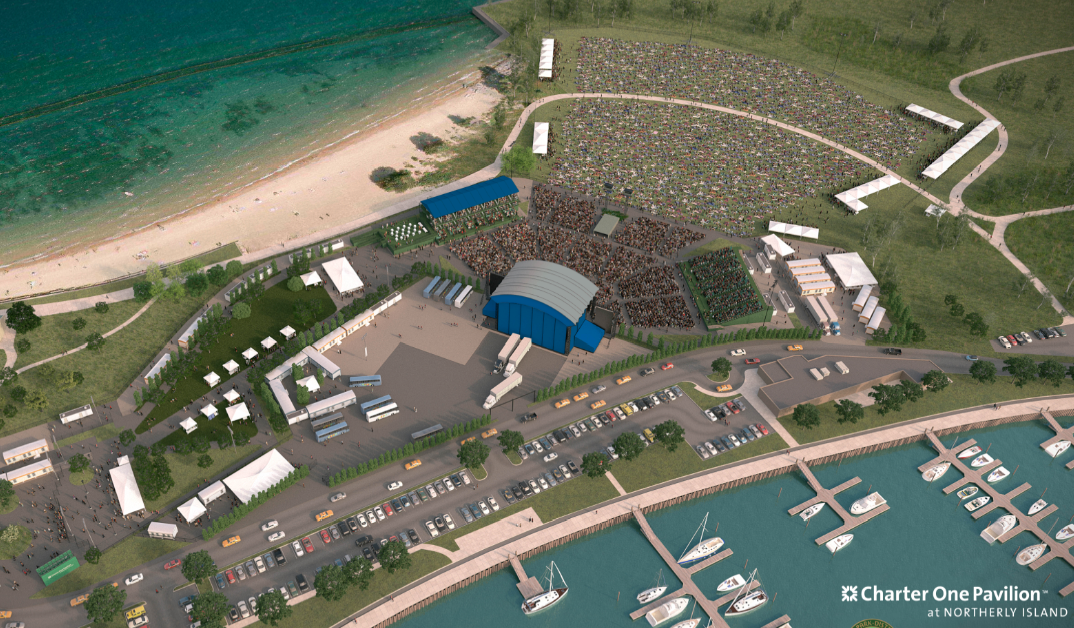 What's Up on Northerly Island?
Nov. 19, 2014: The first phase of the new wilderness park on Northerly Island should be open next spring. We take a look at the transformation of Northerly Island over the last year and a half.
---