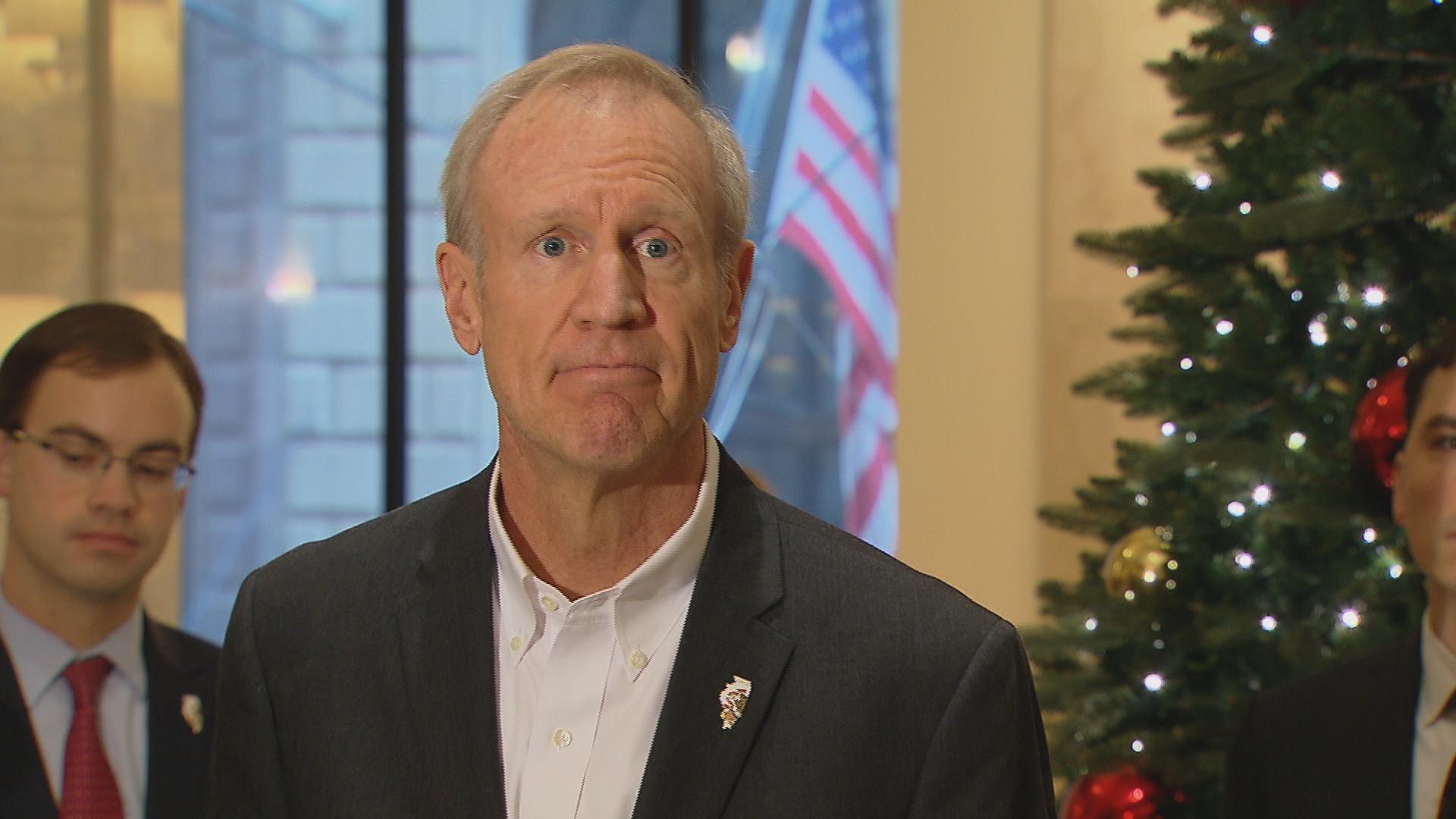 (Chicago Tonight)
Speaking before the Illinois Manufacturers Association, a group that opposed the recent bill to raise electric rates and bail out two failing nuclear plants, Gov. Bruce Rauner explained why he supported it.
"Those two nuclear facilities have to make major capital spending decisions and fuel acquisition decisions, and they can't wait another six months," Rauner said. "The early versions were horrible, all kinds of bells and whistles, we got rid of that and made it a fair deal for ratepayers and taxpayers. And we preserved good paying jobs and communities. Communities could have been devastated if we didn't have a compromised solution."
The bill, which passed both chambers Thursday night and will take effect in the summer, purports to cap any electric rate increases at 25 cents per month to help keep struggling nuclear facilities open in downstate Clinton and Quad Cities.
Earlier versions of the bill would have changed the way that ComEd charges customers for electricity, basing the price on the 30-minute interval in a month that consumers use the most energy. If that interval fell during a period of peak demand, it could have meant significant price increases for both residential and business customers.
The slimmed down bill  won the support of environmental groups and some, though not all, consumer organizations because of its energy efficiency standards and pledge to increase the amount of energy produced from wind and solar in Illinois.
Rauner told the manufacturing group that he was an ardent free market capitalist and hated the idea of having the government play favorites, but that he had to accept reality when dealing with the energy market.
"Subsidies are endemic in energy policy in America," he said. "The reality is, those are there and we gotta play the cards we're dealt. The rules I laid out were let's preserve jobs, let's protect ratepayers and let's protect taxpayers. And I think the compromise that was come to accomplishes those goals."
In a session where lawmakers could agree on little else, the presence of Exelon lobbyists put the issue on the front burner. One Republican lawmaker who voted against the bailout bill told Chicago Tonight that he had never seen so many lobbyists descend on Springfield for any issue, saying there were at least several dozen.
In a post-speech question and answer session with reporters, the governor announced plans to meet with legislative leaders on Saturday and Sunday to try and come to a compromise on a budget, as the temporary budget passed last summer is set to expire at the end of the month.
Rauner also explained his decision to veto a bill that would help Chicago Public Schools with $215 million in state aid –money that the school system had counted on in its budget. In response to Mayor Rahm Emanuel and CPS CEO Forrest Claypool's charges that he was being "reckless," the governor responded that he would like to see all parties tone down the rhetoric.
The governor's approval of the CPS pension bill was contingent on state leaders being able to pass a statewide pension reform bill that would save as much as $1 billion per year. Once it was clear that leaders were not making progress on that bill, the governor took his action.
Follow Paris Schutz on Twitter: @paschutz
---
Related stories: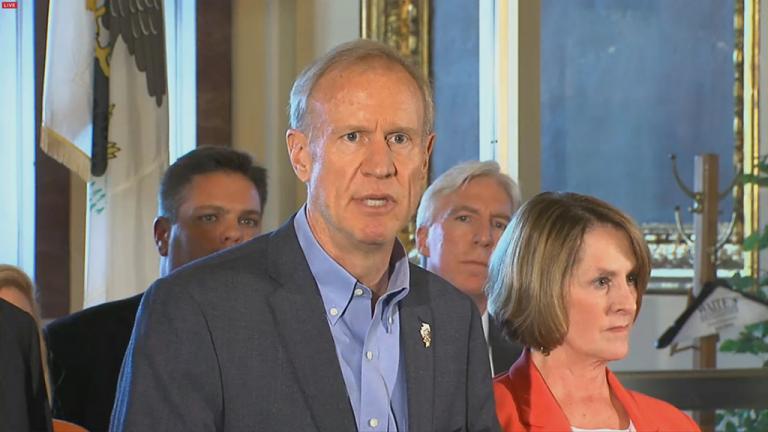 Rauner Vetoes $215 Million CPS Pension Funding
Dec. 1: Gov. Bruce Rauner has vetoed legislation that would have provided Chicago Public Schools with $215 million in pension relief funding, blowing a massive hole in the district's 2017 budget.
---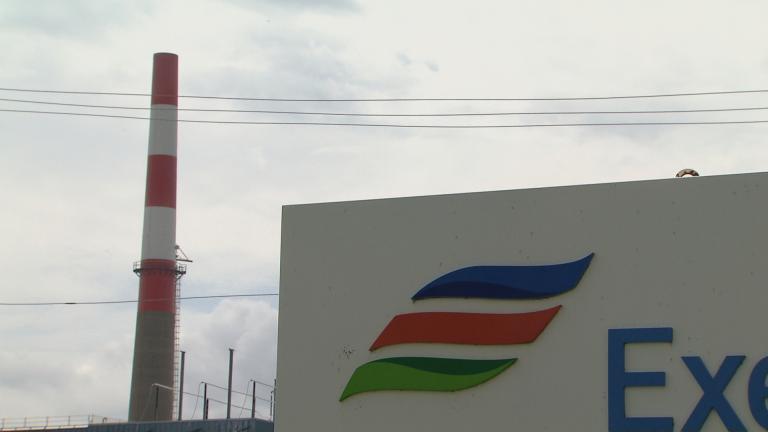 State Lawmakers Pass Nuclear Plant 'Bailout'
Dec. 1: After a long debate, a last-minute push to bail out two downstate nuclear plants passed the Illinois General Assembly late Thursday at the tail end of the veto session.
---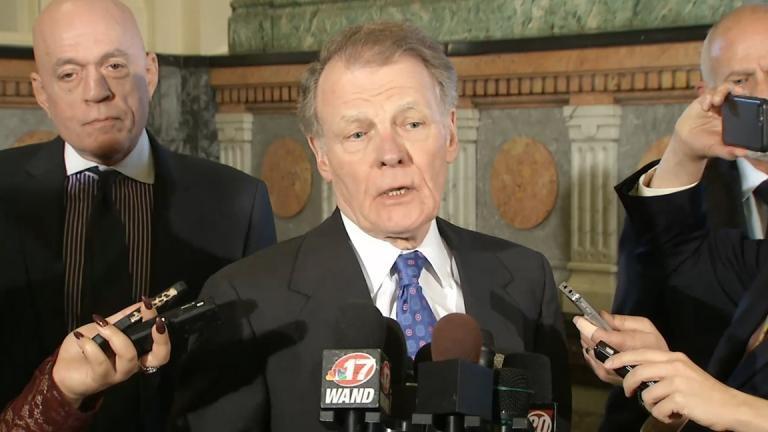 Budget Standoff Stiffens as General Assembly Nears End of Session
Nov. 30: The budget standoff is not over as the General Assembly's fall session draws nearer to a close and to a possible doomsday scenario.
---