The partisan rift in Springfield appears to be alive and well.
After canceling a leadership meeting scheduled for Monday, Democratic House Speaker Michael Madigan met with Gov. Bruce Rauner, Senate Republican leader Christine Radogno, House Republican leader Jim Durkin and Democratic Senate leader John Cullerton in the state capital on Tuesday.
Politicians are hoping to hammer out a permanent budget deal for the first six months of 2017 – the stopgap budget expires at the end of 2016. After emerging from the governor's office, however, it appears the lines were crossed between Illinois party leaders.
Madigan told reporters Democratic state Rep. Greg Harris would lead a negotiating team as meetings continue Wednesday.
Minutes after Madigan left the podium, Radogno told the same group of reporters she was surprised by the speaker's remarks.
"I have to say, we listened to the speaker's comments and we're frankly confused by them," Radogno said.
Radogno said the prospect of using working groups to negotiate was raised by Madigan at Tuesday's meeting, "but certainly was not agreed to."
Radogno and Durkin want to handle things at the "leader's level." Durkin expressed concern Madigan is delaying negotiations by bringing in other actors.
"In the past, these working groups have more been about running out the clock and that's what my fear is," Durkin said. "Going down the same road and saying, 'It's our way or the highway,' which the Democrats have been doing for the past two years, is going to put this state in further peril."
When pressed for what it would take to reach a final bipartisan agreement, Madigan alluded to previous budget deals.
"I would strongly recommend that we follow the framework used on seven successive budgets," Madigan said. "If you use the same framework, the odds are you'll get a budget and finish off this fiscal year."
In the recent election, tens of millions of dollars were spent on ads attacking Rauner, Madigan and politicians linked to them.
Perhaps the lingering sting of aggressive campaigns on both sides is creating some residual bitterness in Springfield, but Radogno said it's time to move on.
"The campaign is over," Radogno said. "We are big boys and girls."
Joining us to discuss the latest news from Springfield is "Chicago Tonight" correspondent Amanda Vinicky.
---
Related stories: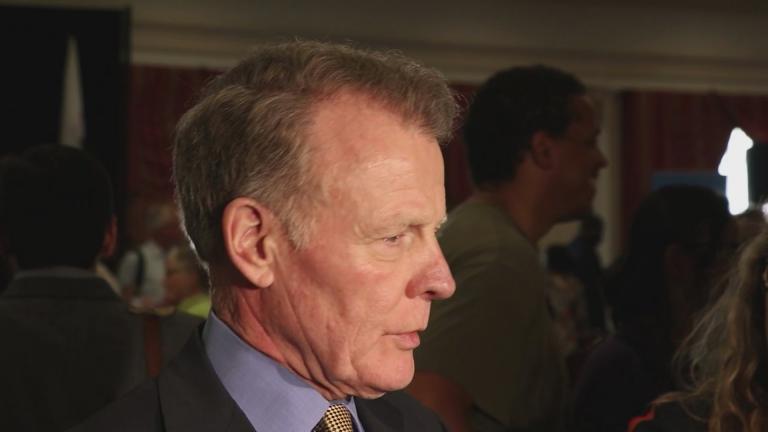 Madigan Takes a Rain Check on Rauner's Meeting
Nov. 14: House Speaker Michael Madigan cancels a meeting with Gov. Bruce Rauner. Is Springfield back to business as usual as lawmakers get set for the fall veto session?
---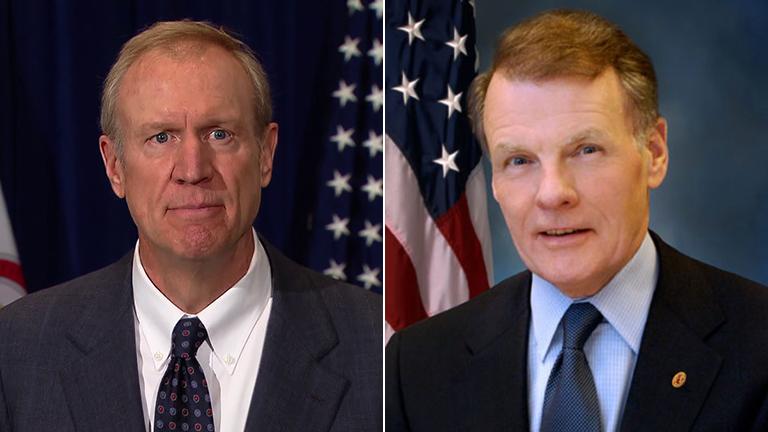 Power in Springfield Shifts Slightly; 'Safe Roads' Amendment Passes
Nov. 9: Despite massive amounts of campaign contributions that poured into state House and Senate races this year, Republicans don't appear to have significantly shifted the balance of power in the Illinois General Assembly.
---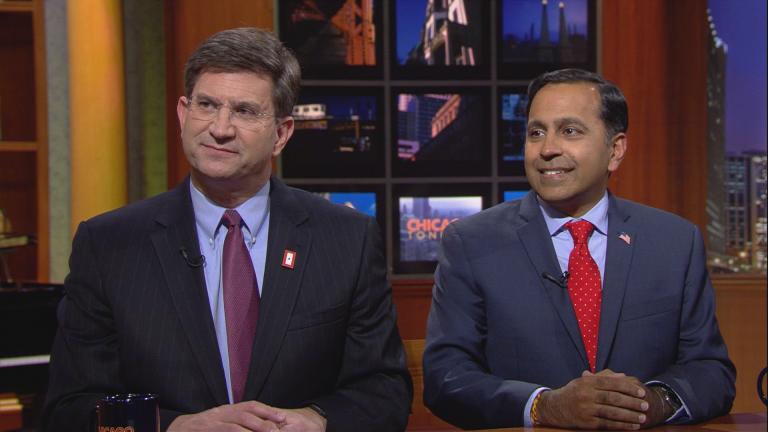 Winners Schneider, Krishnamoorthi to Bridge Bitter Divide in Washington
Nov. 9: Two Illinois Democrats on their way to Washington tell us how they plan to work with a Trump administration.
---