Chef Rick Bayless joins us in the studio Thursday. Learn how to make smoky pork tinga tacos with avocado and fresh cheese (get the recipe here) and a tequila-based cocktail of his own invention.

Crimson Jamaica Cocktail
Crimson Jamaica Cocktail
For the Jamaica Tea
2 cups (2 ounces) dried jamaica flowers
1-inch piece of Mexican cinnamon
Ice cubes (you'll need about 2 quarts)
For the cocktail
1 1/2 ounces red wine
1 1/2 ounces Jamaica Tea
1 ounce blanco tequila 
3/4 ounce agave syrup
1/2 ounce lime juice
Make jamaica tea. In a medium (3-quart) stainless or enameled saucepan, bring 1 1/2 quarts of water to a boil.  Add the flowers and cinnamon.  Stir for a minute or so, while the liquid returns to a boil and the sugar dissolves.  Cover and let steep for at least an hour, but no more than 
Strain and serve. Pour the mixture through a colander or strainer into a large bowl, pressing on the "flowers" to extract as much liquid as possible. 
Finish the cocktail. Add the rest of the ingredients, along with a few cubes of ice, to a cocktail shaker.  Shake and serve over ice.
---
Related stories: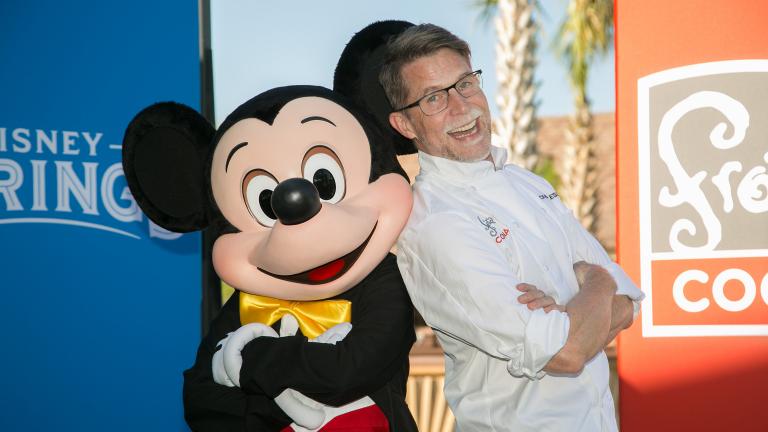 Chef Rick Bayless Talks Mexican Wine, New Restaurant and Recipes
Aug. 11: Chef Rick Bayless joins us to talk about the wines of Mexico, his latest restaurant, and new dishes and drinks.
---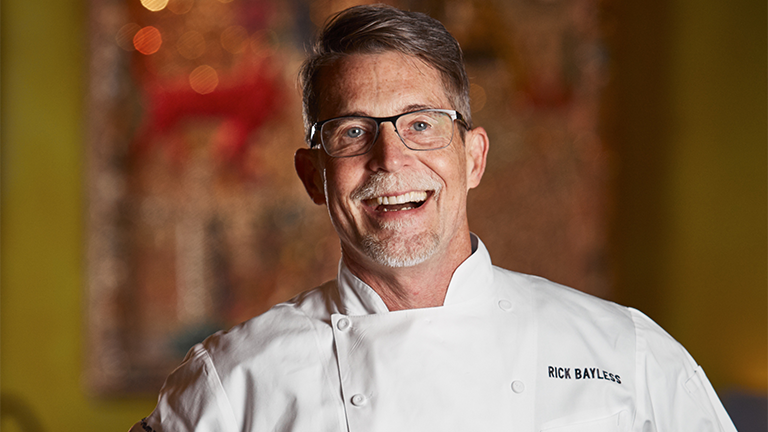 Chef Rick Bayless Dishes on Winning Julia Child Award
July 12: Chef Rick Bayless prepares a drink, makes a dish and talks about his new restaurants and winning the prestigious Julia Child Award.
---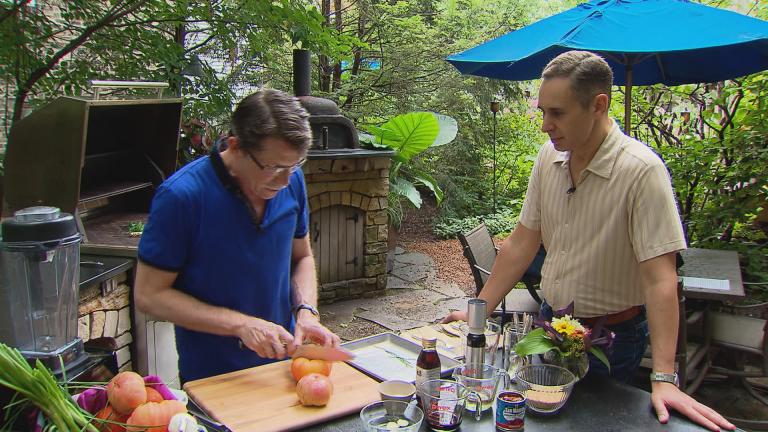 From Farm to Table with Rick Bayless
Aug. 28, 2014: Rick Bayless takes Eddie Arruza on a tour of his Bucktown garden.
---