Rick Bayless has shaken up the culinary world over his varied career. He's not only a chef, restaurateur and author, he's also host of the PBS show "Mexico: One Plate at a Time."
Bayless' show has brought authentic flavors of Mexico to television for 11 seasons. In Chicago, his Frontera Grill restaurant is celebrating its 30th anniversary this spring.
He drops by to talk about these upcoming events and demonstrates two recipes.
Upcoming events
The Good Food Festival and Conference takes place March 16-18 at UIC Forum on the campus of the University of Illinois at Chicago. Go here for complete details.
Frontera Grill's 30th anniversary dinner is set for April 30 at the Modern Wing of the Art Institute of Chicago. Go here for more event details.

Chorizo-Potato Tacos
Tacos de Chorizo con Papas
Servings: 4
Ingredients
• 3 medium (about 12 ounces) boiling potatoes (Yukon gold's or the smaller red or white- skin potatoes work well here), peeled if you wish, cut into 1/2-inch cubes
• 12 ounces fresh Mexican chorizo sausage, casing removed
• 1 medium white onion, cut into small pieces
• Salt
• ¾ cup Salsa
• 1 avocado, pitted, flesh scooped from the skin and sliced
• 12 warm tortillas
Instructions:
Scoop the potato into a microwave-safe bowl, cover with plastic wrap, poke a few holes in the top and microwave on high for 3 minutes.
Lay the chorizo and onion in a very large (12-inch) skillet (preferably non-stick) and set over medium heat. Cook, stirring frequently and breaking up clumps, until the fat renders, the sausage looks cooked, and the onions are translucent, about 6 minutes.
Scoop the potatoes, leaving the steaming liquid behind, into the skillet and continue cooking until the potatoes are soft, about 5 minutes. If the potatoes begin browning long before they're soft, reduce the temperature a little. Taste and season with salt if you think the mixture needs it—some chorizo is so highly seasoned, little additional salt will be needed.
To serve, scoop the mixture into a deep bowl. Set out with the cheese, cilantro salsa, avocado and warm tortillas.
©Rick Bayless. All rights reserved. 

Salsa Mexicana
Servings: 12 as part of a party; 1 1/2 cups
Ingredients
• ½ medium white onion, chopped into 1/4-inch pieces
• Fresh Hot Green Chiles to Taste (usually 1 or 2 serranos or 1 small jalapeno), stemmed, seeded (if you wish) and finely chopped
• 12 ounces (about 2 medium-small round or 4 to 5 plum) red-ripe tomatoes, chopped into 1/4-inch pieces
• 2 to 3 tablespoons (loosely packed) chopped fresh cilantro (thick bottom stems cut off)
• About 2 tablespoons fresh lime juice
Instructions
Scoop the onion into a strainer, rinse under cold tap water, shake off the excess and transfer to a medium bowl. Add the green chile, tomatoes, cilantro and lime. Stir well, taste and season with salt, usually about 1/2 teaspoon. Cover and refrigerate until you are ready to serve.
©Rick Bayless. All rights reserved.
---
Related stories: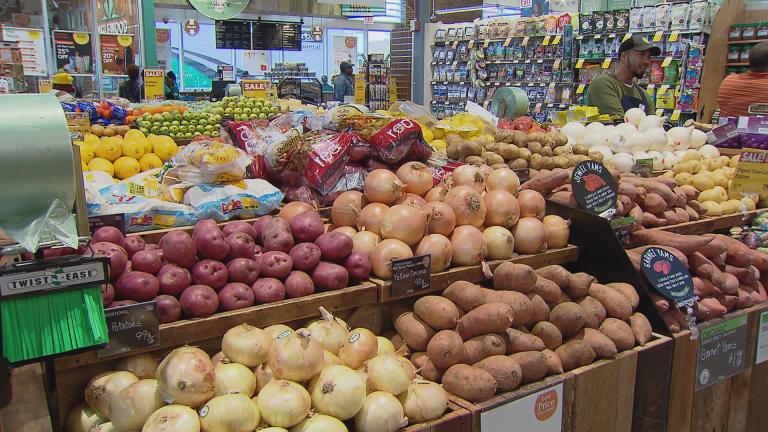 2 Chicago Doctors Test 'You Are What You Eat' Adage
Jan. 11: We learn about two Chicago studies showing that following a few basic nutrition principles can keep your brain agile and your heart strong.
---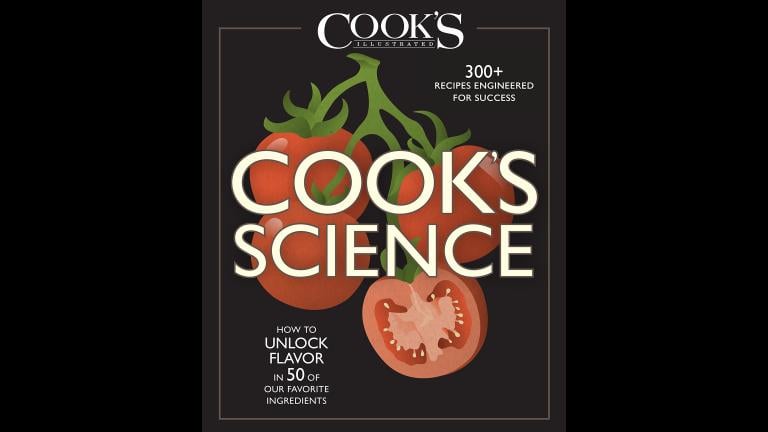 'America's Test Kitchen' Launches New Cooking Venture
Oct. 13: The folks from "America's Test Kitchen" are branching out and focusing their attention on the science behind good food. We hear from two of the key people behind the project.
---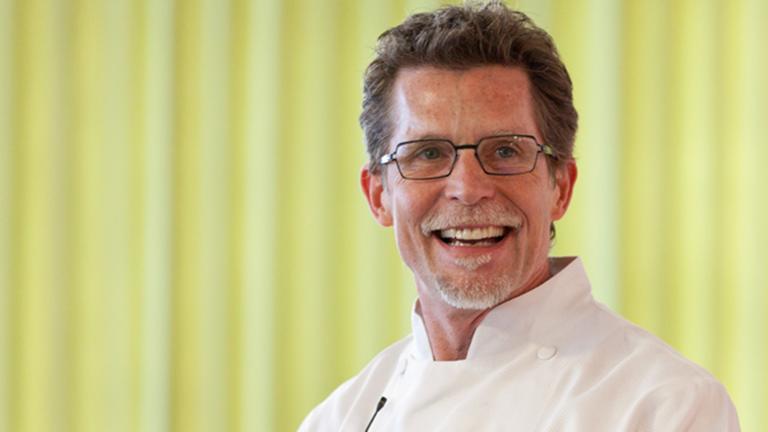 Cooking with Chef Rick Bayless
Sept. 29: Chef Rick Bayless joins us with recipes for pork tacos and a tequila-based cocktail of his own invention.
---