The who's who in American cuisine descended on Chicago's Lyric Opera House for the 2017 James Beard Awards.
Rick Bayless, chef and host of "Mexico: One Plate at a Time," beat restaurants from across the country for the title of Outstanding Restaurant for his revamped Topolobampo.
"I'm so incredibly honored. I'm just honored to even have been in this same group of restaurants. Because every one of those restaurants deserves this award," he told the audience.
"Restaurants are always ensembles. It's not one person that does, that creates any part of the restaurant, but everybody creates those parts of the restaurant. There's two ways to be an ensemble. One is to be a technical ensemble, one is to be a heart and soul ensemble," he said.
"And the day we opened our restaurant, my wife and I just wanted to bring some of the heart and soul that people have shared with us in Mexico and share it with people in this country," Bayless said.
Sarah Grueneberg, Monteverde chef and runner-up on Bravo's "Top Chef: Texas," was the first Chicago chef of the evening to pick up the coveted medal. The Houston native moved to Chicago in 2005 to take a job as a line cook at Spiaggia Restaurant, later working her way up to executive chef. 
"I didn't expect it," Grueneberg said. "You open a restaurant you hope that everyone loves it, you hope that you got it right, you hope that the food is what you what you want it to be and that you're true to yourself. That's what's happening at Monteverde and it's just a testament to the hard work of the team, the mentors. I don't know how it happens, it just happens. It's insane!"
Also nominated in the category was Abraham Conlon of Fat Rice; Beverly Kim and Johnny Clark of Parachute; Lee Wolen of Boka; and Erling Wu-Bower of Nico Osteria.
A total of eight Chicagoans were nominated in various categories, including Outstanding Restaurant Group, Outstanding Baker and Rising Star Chef of the Year. All five nominees in the Best Chef: Great Lakes category were Chicago restaurants.
Additional nominees from Chicago included:
Greg Wade, head baker at Publican Quality Meats' sister restaurant Publican Quality Bread, in the Outstanding Baker category.
Kevin Boehm and Rob Katz, founders of Boka Restaurant Group—which includes Boka, Girl & the Goat and Momotaro—in the Outstanding Restaurateur category.
Jenner Tomaska, executive chef of Next, in the Rising Star Chef of the Year category.
AvroKo and its project Momotaro in the Restaurant Design for 76 Seats and Over category.
---
Related stories: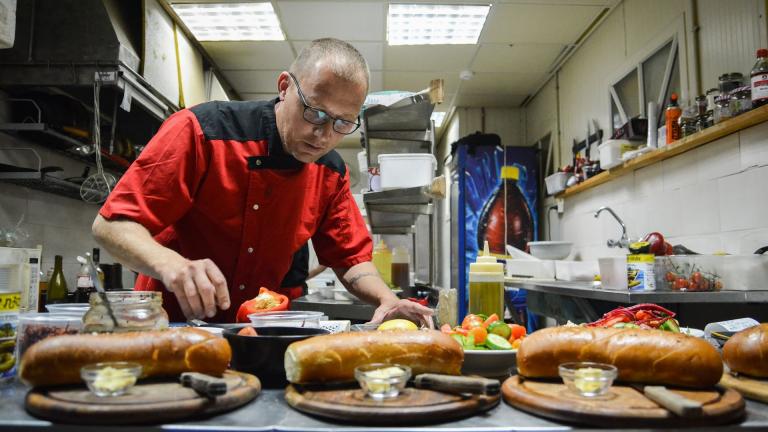 Bill Proposes Food Allergen Safety Training for Restaurants
May 1: Food allergies affect 15 million Americans and cause approximately 30,000 emergency department visits each year. Can the restaurant industry help bring these figures down?
---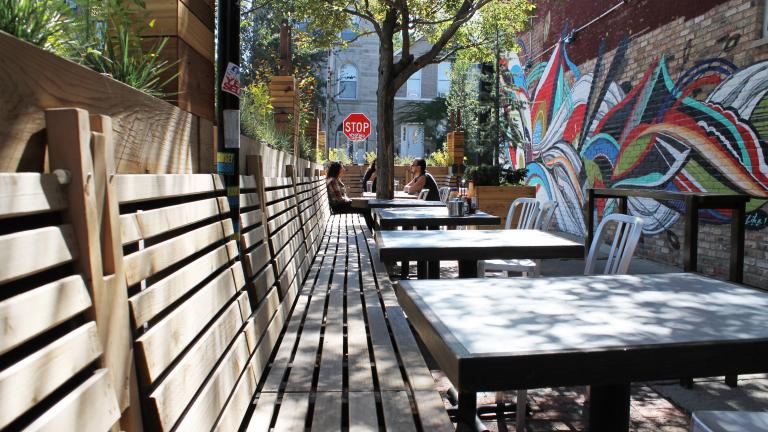 Find Outdoor Dining Options at Chicago's Open Data Portal
April 18: Could the city's open data portal be your new go-to website for restaurant planning?
---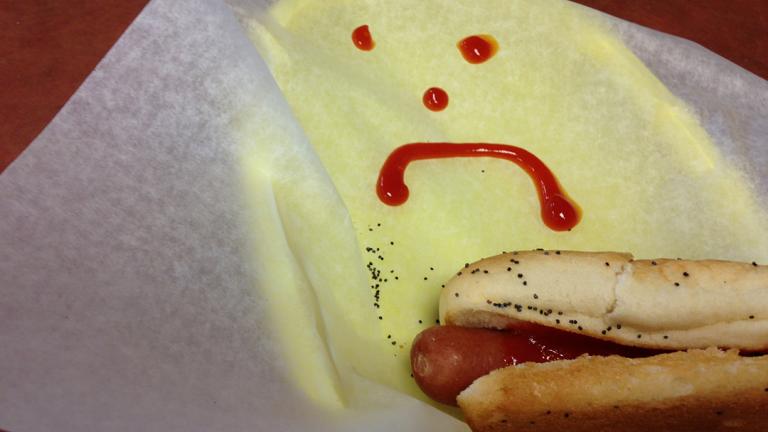 Ask Geoffrey: Why No Ketchup on Hot Dogs, Chicago?
March 1: Geoffrey Baer explores why hot dogs and ketchup don't mix in Chicago.
---