Chicago-based chef Rick Bayless continues to rack up accomplishments. Shortly after he opened two new West Loop restaurants in May – Lena Brava and Cerveceria Cruz Blanca – he was notified that he was the second winner of the Julia Child Award. 
Presented by the Julia Child Foundation for Gastronomy and the Culinary Arts to "an individual who has made a profound and significant different in the way America cooks, eats and drinks," its criterion are an intimidating list of attributes that could lead one to believe there is not a man or woman alive worthy of such distinction. 
Clearly Bayless was the right choice in judges' minds because not only has he encouraged people to cook for themselves – and been an innovator and extraordinary communicator, partly through his PBS series "Mexico: One Plate at a Time" as well as published cookbook author – he exhibits public-mindedness through his ongoing foundation work.
Bayless joins "Chicago Tonight" in conversation and demonstration. He will prepare a variation on the seafood cocktail and the margarita, both drawing on the culinary and cultural traditions of Baja California, the inspiration for his new restaurants. Get recipes below for each.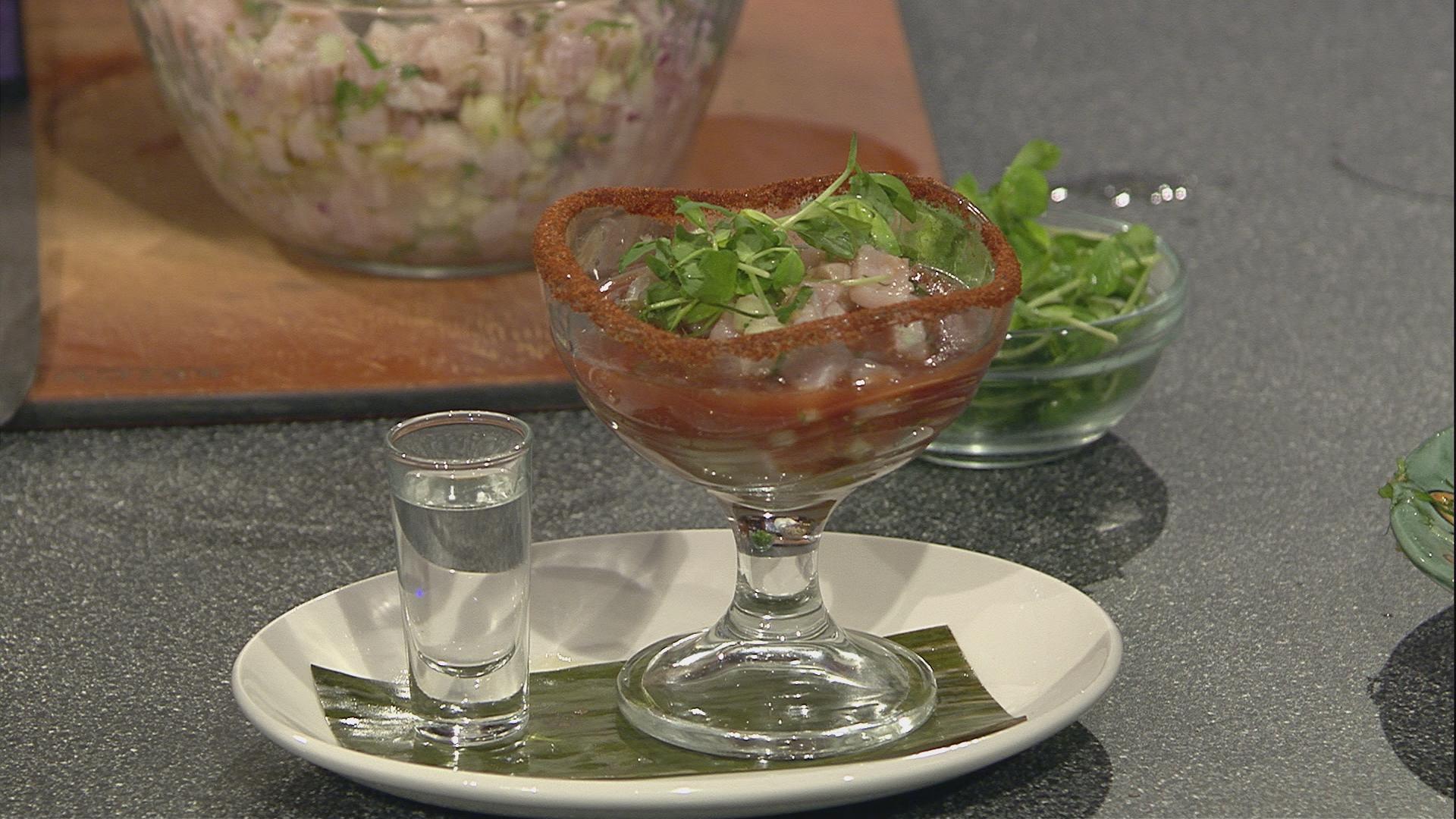 Bloody Maria Coctel
8 servings
For the spicy tomato broth:
1 cup clam juice
2 tablespoons Dashi powder
2 cups tomato juice
3 tablespoons lime juice
2 tablespoons Worcestershire sauce
1 tablespoon Mexican hot sauce, preferably Tamazula
1 shot mezcal
For the seafood mixture:
1 pound albacore tuna, cut into a medium dice
1/2 cup red onions, diced
1 1/2 cups lime juice
About 1/2 cup cucumber, peeled, seeded and cut into a small-medium dice
About 1/2 cup green picholine olive, minced
1 tablespoon cilantro, finely sliced
4 tablespoons olive oil
1 tablespoon salt
3 tablespoons sugar
For garnishing the glass
Lime wedge
Celery salt-guajillo powder mix
Make the broth: In a medium (4-quart) heavy pot, combine clam juice and dashi powder and bring to a simmer, remove from heat and chill. When the dashi mixture is cold add the rest of the ingredients (except for the mescal) and mix well.
Make the seafood mixture: In a large bowl, combine the red onions and tuna and cover with lime juice, gently stirring after 10 minutes and allowing to sit for 10 minutes more. Strain off and discard all but 2 ounces of the lime juice. Add cucumber, olives and cilantro to the bowl and mix gently. Evenly sprinkle the salt, sugar and olive oil across the top of the mixture and gently fold and stir it until all of the salt and sugar is dissolved.
To finish: Use the lime wedge to wet the rim of the glass, then dip into the guajillo powder-celery salt mixture. Scoop 1/2 cup of the coctel into the prepared glass, then pour in 1Ž4 cup of the spicy tomato broth. Pour in one shot of mezcal, stir and enjoy.
---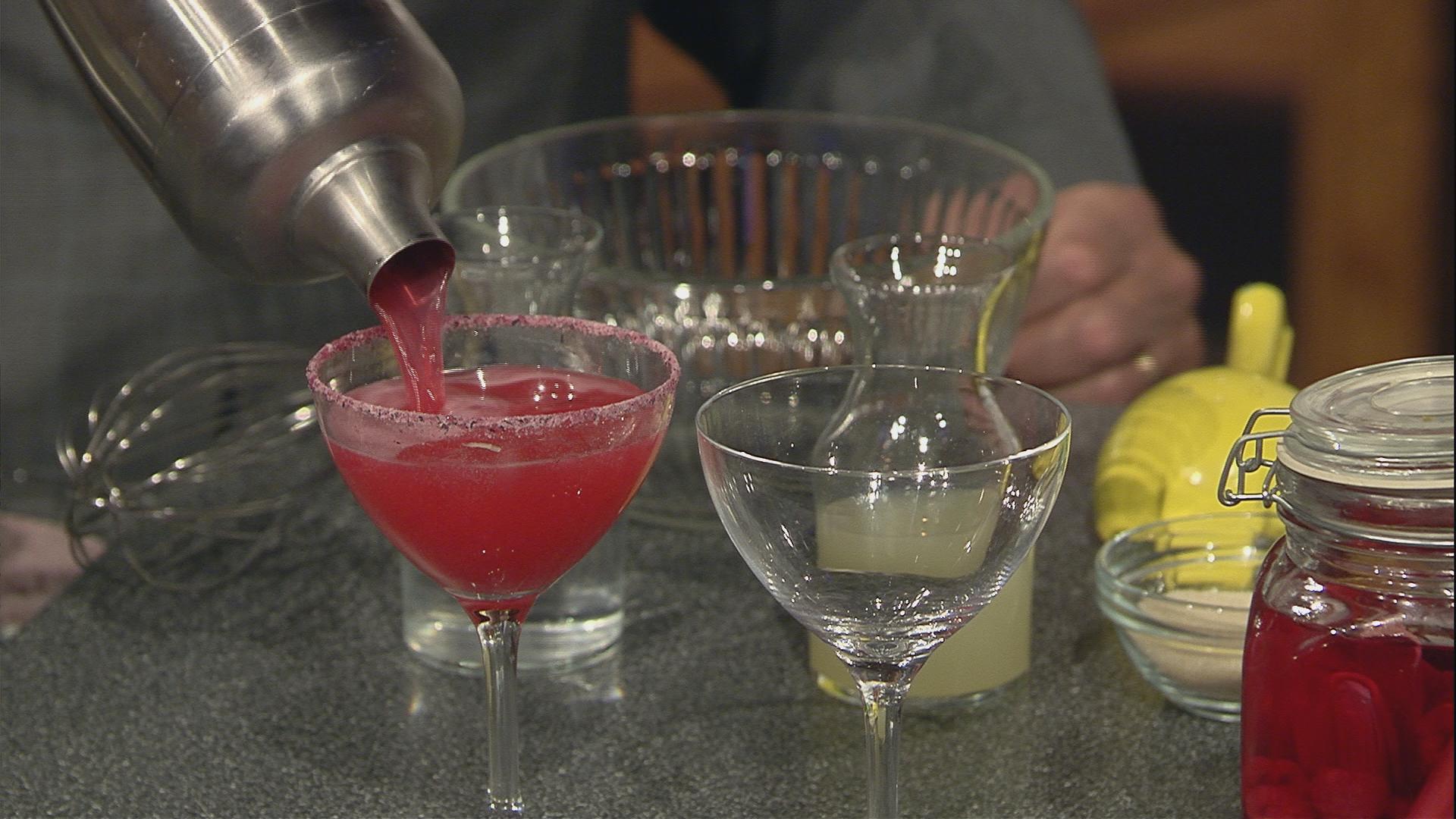 Raspberry Lemongrass Margarita
Jamaica Sugar or granulated sugar
1 lime wedge
A 1-inch piece of lemongrass, roughly chopped
1 1/2 ounces Raspberry-Lemongrass Tequila
1 ounce Limonada
1/2 ounce triple sec
1/2 ounce framboise liqueur (I like Jules Theuriet brand)
6 to 10 ice cubes (about 3/4 cup)
For the Raspberry-Lemongrass Tequila
1 750-ml bottle 100% blue agave tequila
3 to 5 stalks lemongrass, chopped crosswise into 1/2-inch pieces
3 cups (12 ounces) raspberries
For the Limonada
1 cup fresh lime juice
1/2 cup sugar
For the Jamaica Sugar: place 1/2 cup dried jamaica flowers in an electric spice grinder and coarsely pulverize. Mix with 1/2 cup sugar.
For the Raspberry-Lemongrass Tequila: Pour the tequila into a medium (3-quart) sauce pan, cover and warm slowly over low heat to about 160 degrees (hot to the touch), 5 to 7 minutes. Remove from the heat, add the lemongrass, re-cover and let steep as it cools to room temperature. Pour into a large glass container and scoop in the raspberries. Let the tequila stand with lemongrass and raspberries for 4 days for the flavors to blend, tipping the jar back and forth a couple of times each day. Strain out the solids, and the infused tequila is ready. Stored, covered, in a glass container or the original bottle, it will keep its vibrant flavor for a month or two.
For the Limonada: In a pitcher, stir the lime juice with the sugar and 1 1Ž2 cups water until the sugar has dissolved. Cover and refrigerate until chilled. Fresh is best, but I think Limonada still tastes good after a couple of days in the refrigerator.
Spread the Jamaica Sugar on a small plate. Moisten the rim of a 6-ounce martini glass with the lime wedge and upend the glass onto the sugar to crust the rim.
In the bottom of a cocktail shaker, muddle the lemongrass with a cocktail muddler or a wooden spoon until roughly mashed. Add the tequila, Limonada, triple sec, framboise and ice. Cover and shake vigorously until frothy and cold; tiny ice crystals will appear in the drink after about 15 seconds of shaking. Strain into the prepared glass and serve immediately. 
---
Sign up for our morning newsletter to get all of our stories delivered to your mailbox each weekday.
---
Related 'Chicago Tonight' stories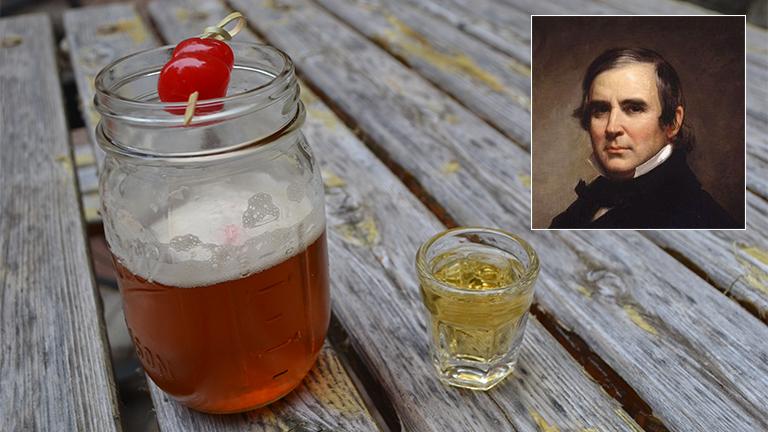 Original Chicago Cocktail: Swing Bridge
July 8: We toast Chicago's first mayor with a drink that gives a nod to William B. Ogden's influence on city bridges and railroads: the Boilermaker.
---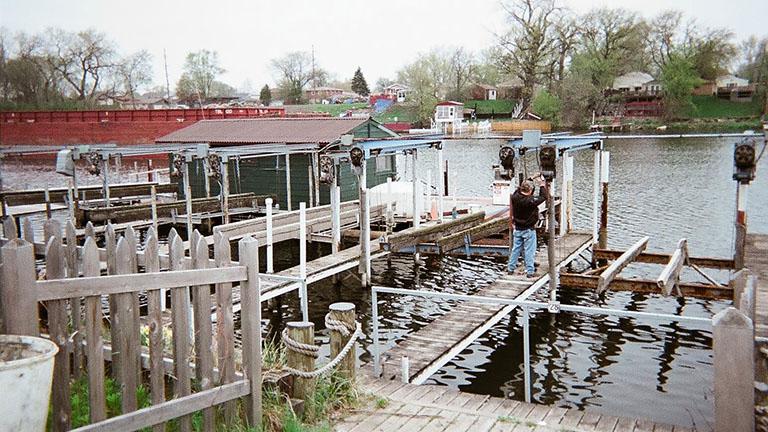 Ask Geoffrey: How Do You Make the Popular Downscope Cocktail?
March 23: For decades, a cocktail called the Downscope was served up at Skipper's Marina on the Calumet River. Its recipe was a closely guarded secret, until now. Geoffrey Baer tells us what's up with the Downscope and answer other viewer questions on this edition of Ask Geoffrey.
---