A federal judge on Tuesday blocked Election Day voter registration at polling places in Illinois. The judge says the law as implemented would unfairly favor urban voters and dilute the vote in rural areas.
Illinois Attorney General Lisa Madigan has already filed a notice of appeal.
Republicans who challenged the law, which required Election Day registration only for counties with populations of 100,000 people or more, say it was a naked attempt by Democrats to boost their voter turnout while giving a disadvantage to rural districts that tended to vote for the GOP.
So is this case about voter access or rigging the political playing field?
Jacob Huebert, senior attorney at the Liberty Justice Center, which filed the lawsuit to block Election Day registration, argued successfully before the district court that the law, as it would have been implemented, violated the equal protection clause of the 14th Amendment.
"The result of this scheme would be to benefit candidates in statewide races or races that include both high-population and low-population counties. It would benefit candidates who draw support more from high-population counties and relatively dis-advantage candidates who draw support from low-population counties," said Huebert.
"And as it turns out high-population counties in Illinois tend to vote for Democrats and low-population counties tend to vote for Republican candidates and it doesn't seem like a coincidence that this law passed along strict party lines where everybody who voted for it was a Democrat and everyone who voted against it was a Republican. And so what this law really appears to be is a scheme designed to boost voter turnout for Democratic candidates relative to turnout for Republican candidates."
Ami Gandhi is director of voting rights and civic empowerment at the Chicago Lawyer's Committee for Civil Rights Under Law, which filed an amicus brief asking the court to reject the effort to stop Election Day registration. She says that if the problem is unequal access then there is a better remedy than the one sought.
"If what the plaintiffs are arguing in this case were true then the answer is simple: every voter across the state should have full access to election-day registration," says Gandhi. "Not to restrict the rights of some voters because the remedy that plaintiffs have sought does nothing to help rural voters, it simply takes away rights from voters who need greater voter access if anything. ... What plaintiffs are doing is a very thinly-veiled attempt to suppress voters from high-population areas, including but not limited to urban areas."
Huebert and Gandi join host Carol Marin to share their views.
Early voting
Early voting begins in Illinois on Thursday for the general election on Nov. 8. To find locations where you can cast a ballot through Nov. 7, including those in Cook County, visit the Illinois State Board of Elections website.
You can also find information about Chicago's early voting locations on the Chicago Board of Elections Commissioners website. Note that early voting in Chicago takes place downtown only until Oct. 23. From Oct. 24 through Nov. 7, early voting is also available at 50 ward sites. 
---
Related stories: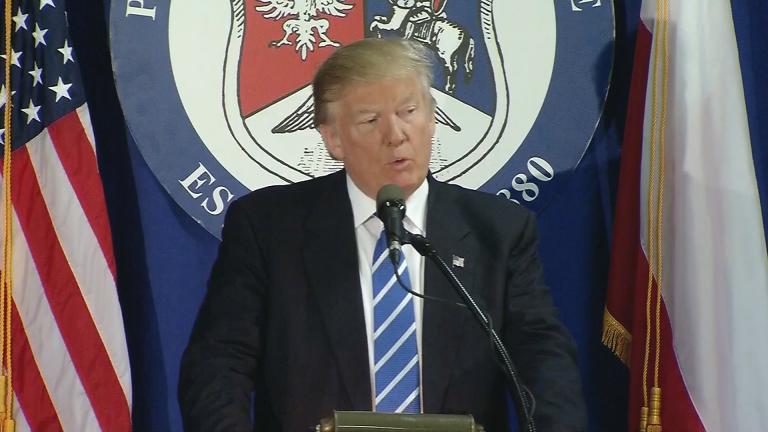 Donald Trump Hits Campaign Trail in Chicago
Sept. 28: He may not have had flattering words for Chicago during Monday's presidential debate, but Donald Trump on Wednesday hit Chicago and the suburbs for rallies and fundraisers.
---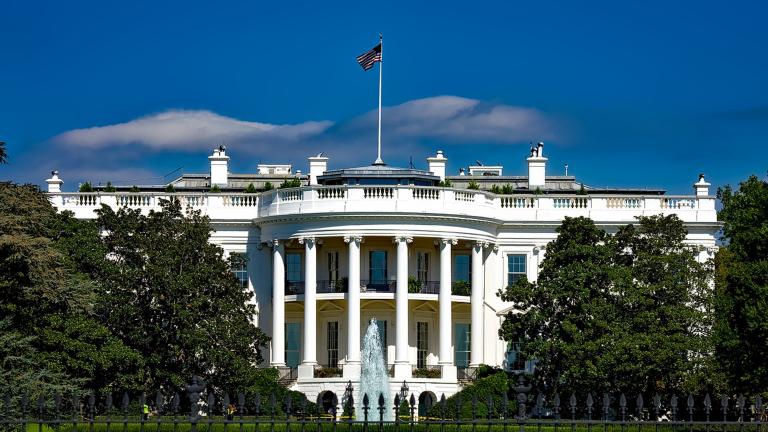 Countdown to Election Day 2016
Sept. 13: The presidential election is exactly eight weeks away. We break down the campaigns and what the candidates need to do in the final push.
---
Cook County Clerk David Orr on Election Law Changes
March 24: Last week's primary election saw several firsts, including same-day voter registration and record-breaking early voting. Cook County Clerk David Orr discusses what it means for the future.
---