Republican presidential candidate Donald J. Trump on Wednesday paid a whirlwind visit to Chicago and the suburbs, two days after he had harsh words for Chicago in the presidential debate. Trump was in town for a campaign rally and fundraiser, the latter of which led to some tense moments among protesters.
Trump started the morning at a rally at the Polish National Alliance on the far Northwest Side of the city. He and campaign surrogate, former New York Mayor Rudy Giuliani, met with leaders of the organization in a roundtable before speaking to supporters about border security and job creation, at one point saying he'd be the "greatest president for jobs that God ever created." And then he touted a commitment to NATO. He has been critical of alliances like NATO in the past, but Wednesday he said he believes Poland is one of the few countries that carries its weight in the organization.
"We want NATO to be strong, so we want more countries to follow the example of Poland," Trump said. "If every country in NATO made the same contributions as Poland, all of our allies would be more secure."
Trump later was whisked away by car to a high-dollar fundraiser in south suburban Bolingbrook, sponsored by the Illinois Republican Party at the Bolingbrook Golf Club. A lot of party regulars were there, including GOP Chairman Tim Schneider, Bolingbrook Mayor Roger Claar, Cubs co-owner Todd Ricketts, former Bear Dan Hampton and businessman and uber-fundraiser Ron Gidwitz.
Some of the attendees said that some of the more "establishment" wing of the party were there as a favor to people like Claar and Gidwitz, not necessarily because they're suddenly in love with Trump. Tickets ranged from $1,000 to $250,000.  We're told Trump was low key and he didn't really mention Hillary Clinton, but that he did take time to criticize Republican Sen. Mark Kirk for not supporting him and saying so in a campaign ad.
Schneider said Trump has been successful at uniting some of Illinois' more moderate Republicans to get on board – and says Trump told him his campaign believes Illinois is in play.
"Donald Trump is really excited about what he thinks could happen here in Illinois, he's seeing the numbers between he and Hillary Clinton are shrinking a bit," Schneider said. "He asked me 'Can I really win here?' and I said 'Anything's possible.' I think more are warming up to Trump, he looks more presidential and they realize that the other choice is a scandal-ridden Democratic nominee."
There were about 100 or so protesters outside the golf club, some of them organized by unions like the Service Employees International Union and some immigration and Democratic groups. There were also counter protests by Trump supporters. At times the atmosphere got tense but for the most part, police officers kept the peace.
Trump supporters said they came out to get a glimpse of their candidate while opponents directed their disdain not only at Trump but at Bolingbrook's mayor for bringing Trump to their town.
"I shouldn't have to explain to my 7-year-old why the Republican Party has chosen to elect a nominee who, as she says, hates Muslims and Mexicans," said Bolingbrook resident Joe Giamanco. "I shouldn't have to explain to her why our mayor invited this man to our town."
"He's a con man of the worst kind," said protestor Norman Brown. "Shame on you, Trump, and shame on our mayor for inviting him to this community."
"America is a melting pot of all different cultures, but we need to lock up our borders. Look at these attacks all over the place. It's sick," said a Trump supporter who referred to himself simply as Jeff.
"He's not a politician," said Trump supporter Judy Gardner. "He's a smart businessman. I trust him. She's a liar. I'm tired of giving everything away – Link cards, free phones, I'm tired of it."
Trump then whisked off to Council Bluffs, Iowa.  His daughter, Ivanka Trump, had a full slate of fundraising events both downstate and in Chicago.
Vice President Joe Biden was in Chicago on Wednesday evening for a Tammy Duckworth fundraiser; Hillary Clinton hits town Thursday for another fundraiser.
Follow Paris Schutz on Twitter: @paschutz
---
Related stories: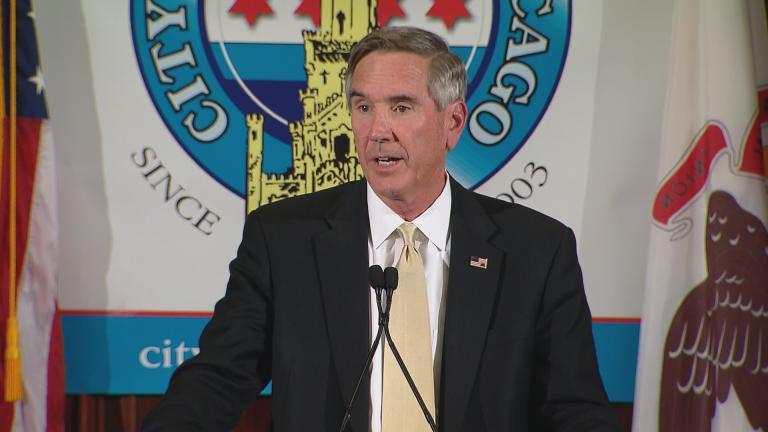 Tim Schneider on Future of GOP, Trump's Debate Performance
Sept. 27: The head of the Illinois Republican Party looks ahead to the future of his party and evaluates Donald Trump's performance in Monday's presidential debate.
---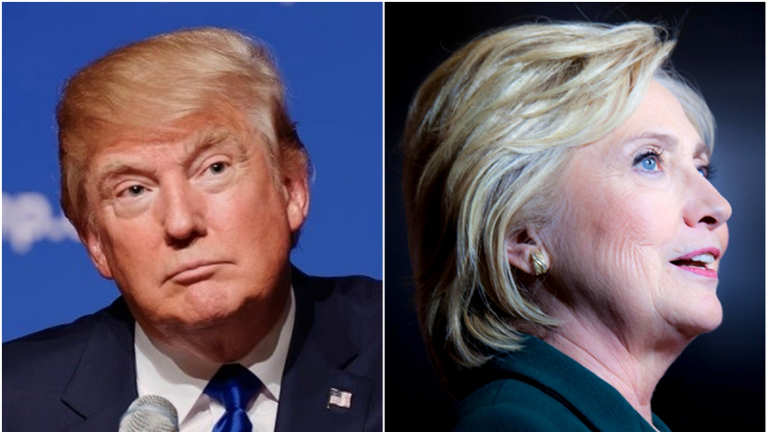 Clinton-Trump Debate: What to Look For as Candidates Square Off
Sept. 26: Hillary Clinton and Donald Trump will share the stage for the first time at Monday's presidential debate. A primer on what to look for during the highly anticipated event.
---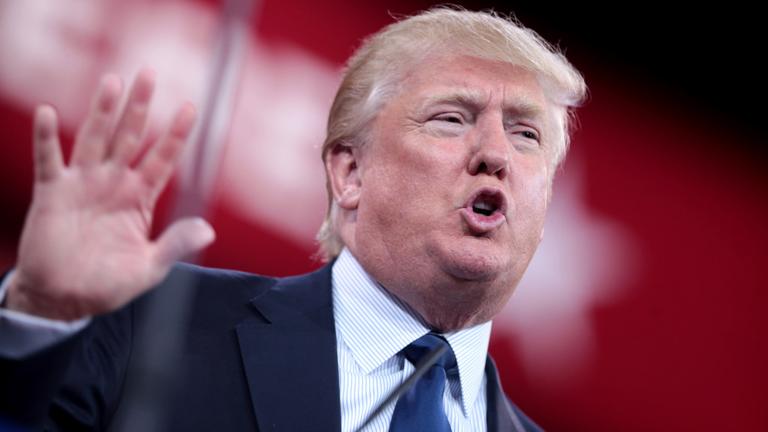 Trump Shakes Up Staff as Campaign Tries to Broaden Base
Aug. 17: Some conservatives are questioning whether the latest campaign moves will help Donald Trump broaden his base of support.
---