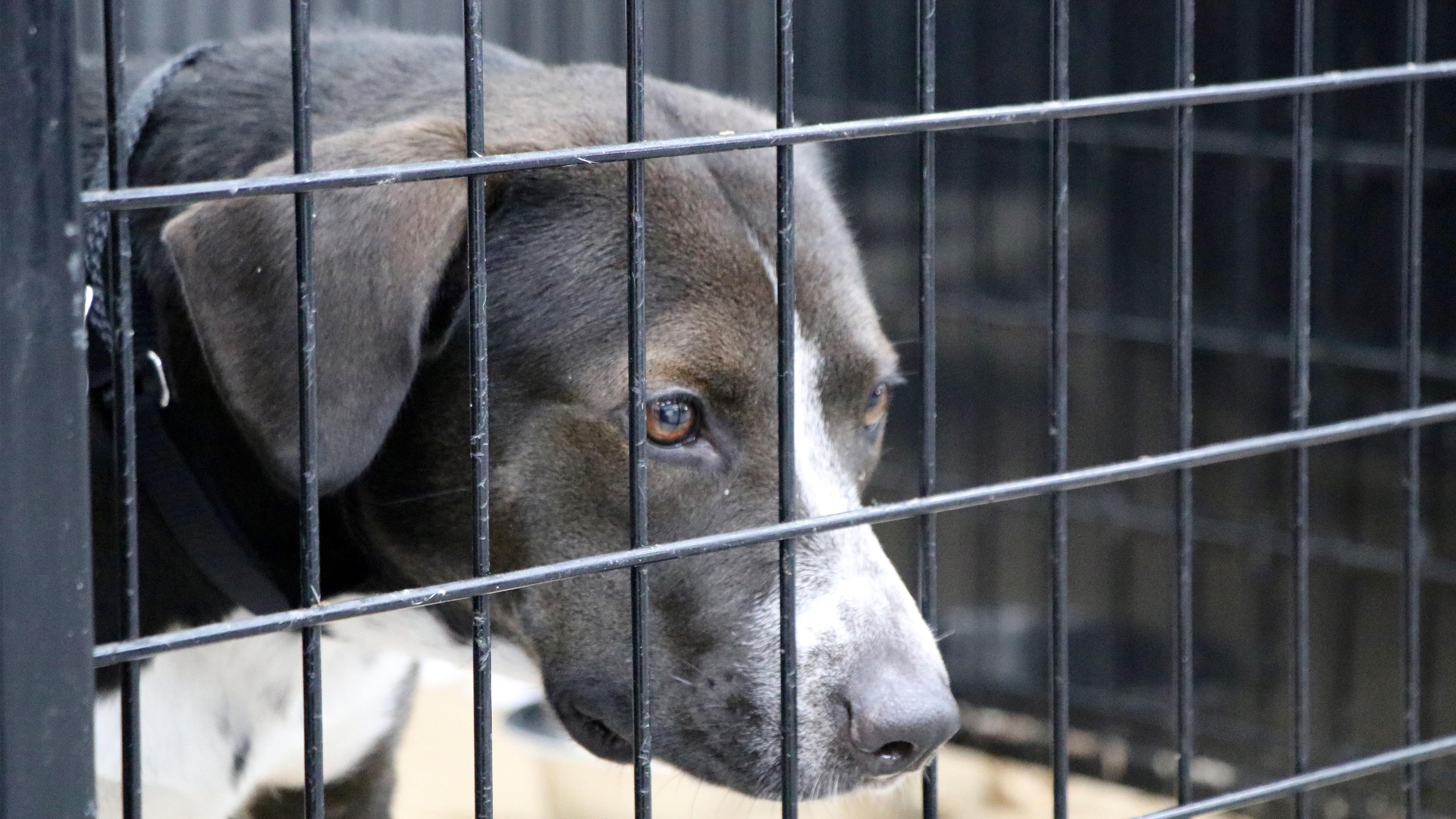 A rescued dog named Banana Foster, after the dessert created in Louisiana, waits in his pen at PAWS Chicago's Lurie Spay and Neuter Clinic. (Evan Garcia / Chicago Tonight)
Chicago's largest no-kill animal shelter has opened its doors to dogs and cats from Louisiana, a state that has little room to house pets in need following devastating floods earlier this month.
Two vans of PAWS Chicago volunteers made the 14-hour trip Wednesday to retrieve animals from Louisiana shelters, aiming to free up space for those hit with an influx of animals following the natural disaster. The group returned early Friday morning with 17 cats and nine dogs.
The animals are being medically examined at the shelter's spray and neuter clinic in the Little Village neighborhood, where they'll be vaccinated, implanted with microchips and spayed or neutered as needed. 
"We brought back dogs and cats that were already in shelters before the flooding occurred, so the shelters have more room to bring in animals that were displaced," said PAWS spokeswoman Sarah McDonald.
Some of the dogs rescued from Louisiana will require treatment for heartworm, according to PAWS Chicago spokeswoman Sarah McDonald. (Evan Garcia / Chicago Tonight)
Stacy Price, the shelter's director of animal operations, was part of the rescue team.
"What's sad is that a lot of these shelters were built in the 1950s and '60s and didn't withstand the flooding," Price said. "So there are shelters that are out of commission. There are really more displaced animals now than there are shelters."
The flooding, which began in mid-August, was caused by more than two feet of rainfall and has been called "likely the worst natural disaster in the United States since 2012's Superstorm Sandy" by the Red Cross.
Once the animals are ready for adoption, they'll be visible on the PAWS Chicago website. Anyone interested in helping can also donate, volunteer or temporarily foster animals for the shelter.
Some of the animals have been given Louisiana-themed names by PAWS Chicago volunteers and staff. Meet them below.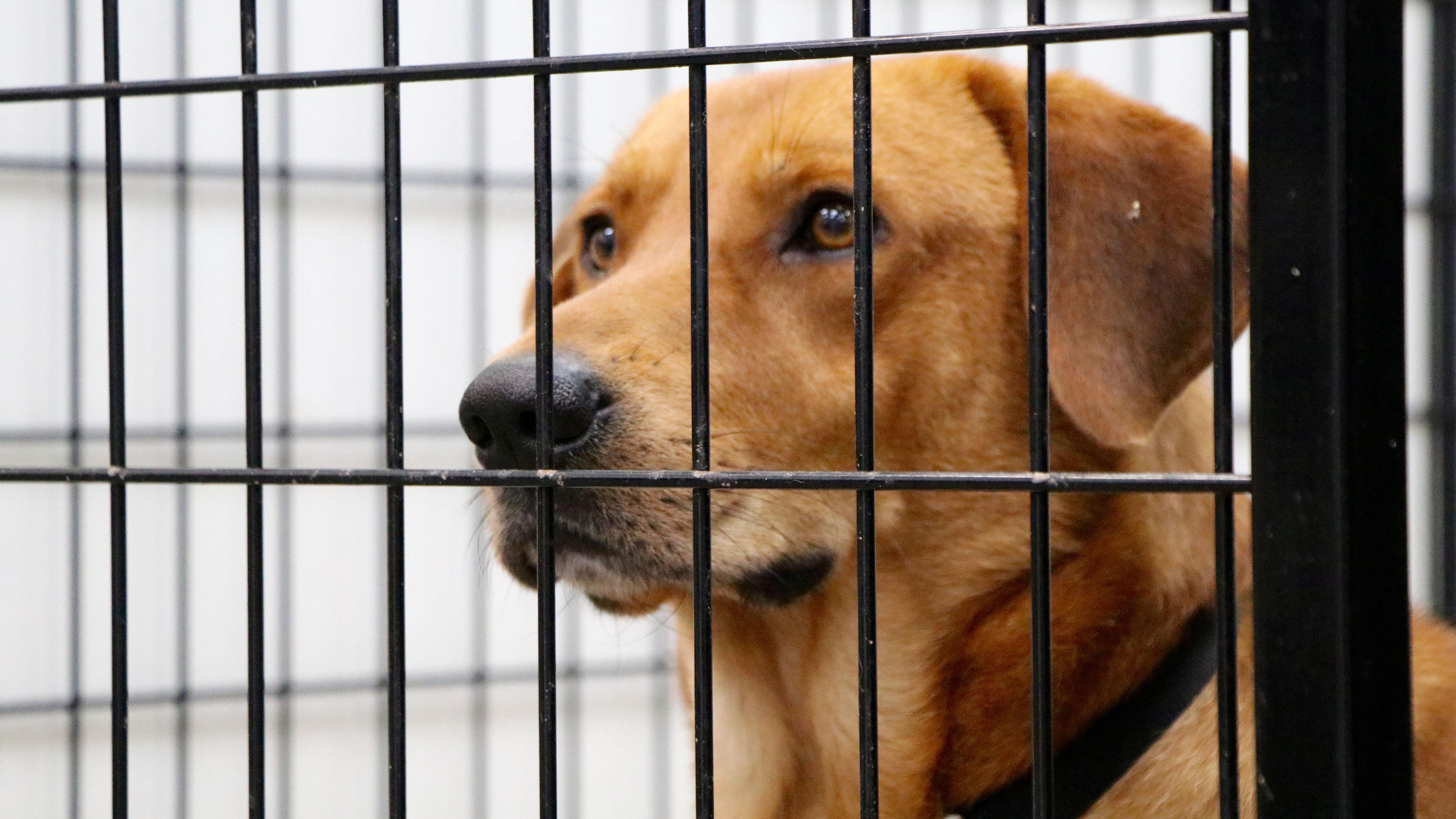 Bubba was named after Benjamin Buford "Bubba" Blue, a character from Louisiana in the film "Forrest Gump." (Evan Garcia / Chicago Tonight)
---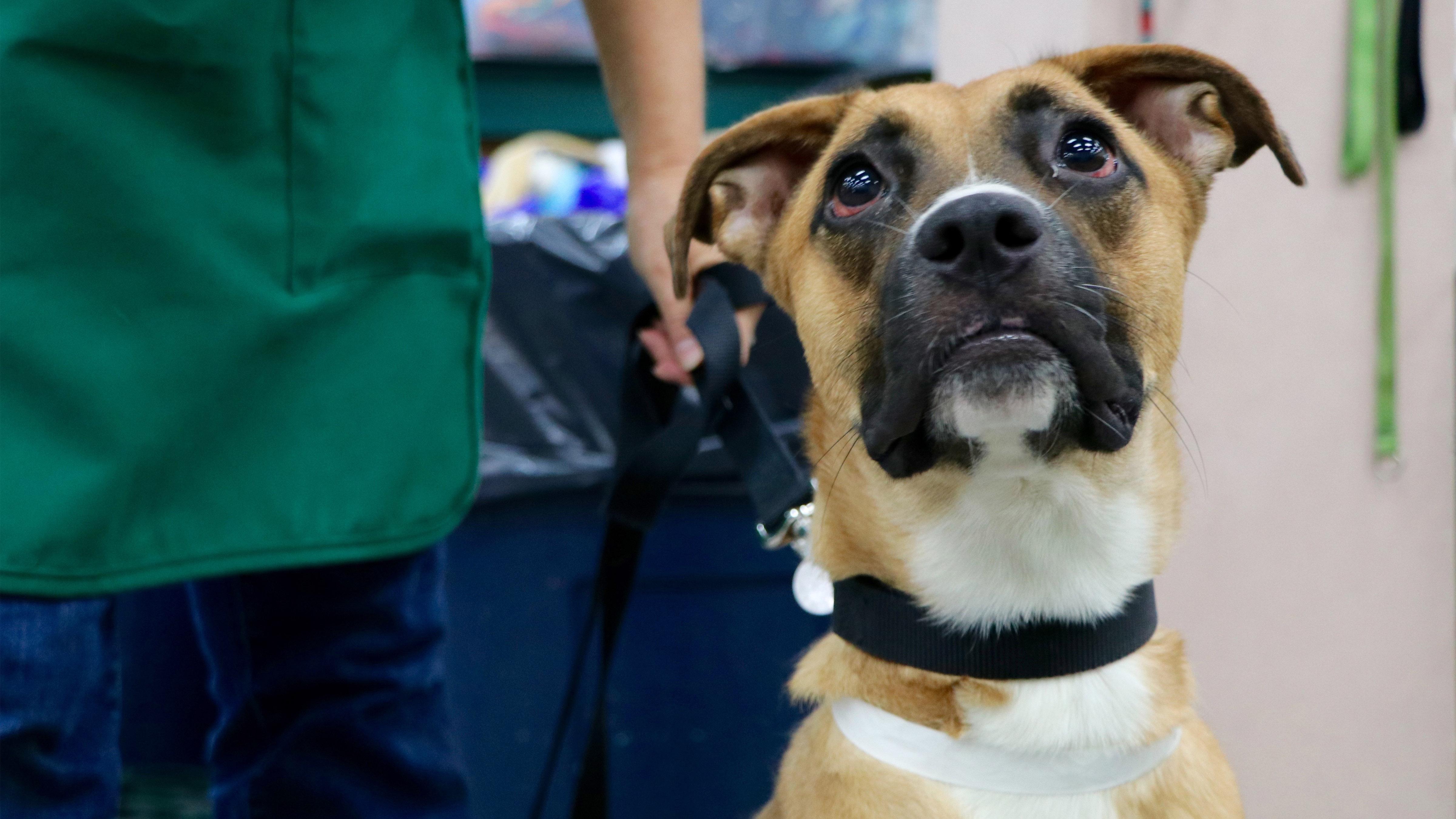 Brennan is named after a popular restauarant in New Orleans. (Evan Garcia / Chicago Tonight)
---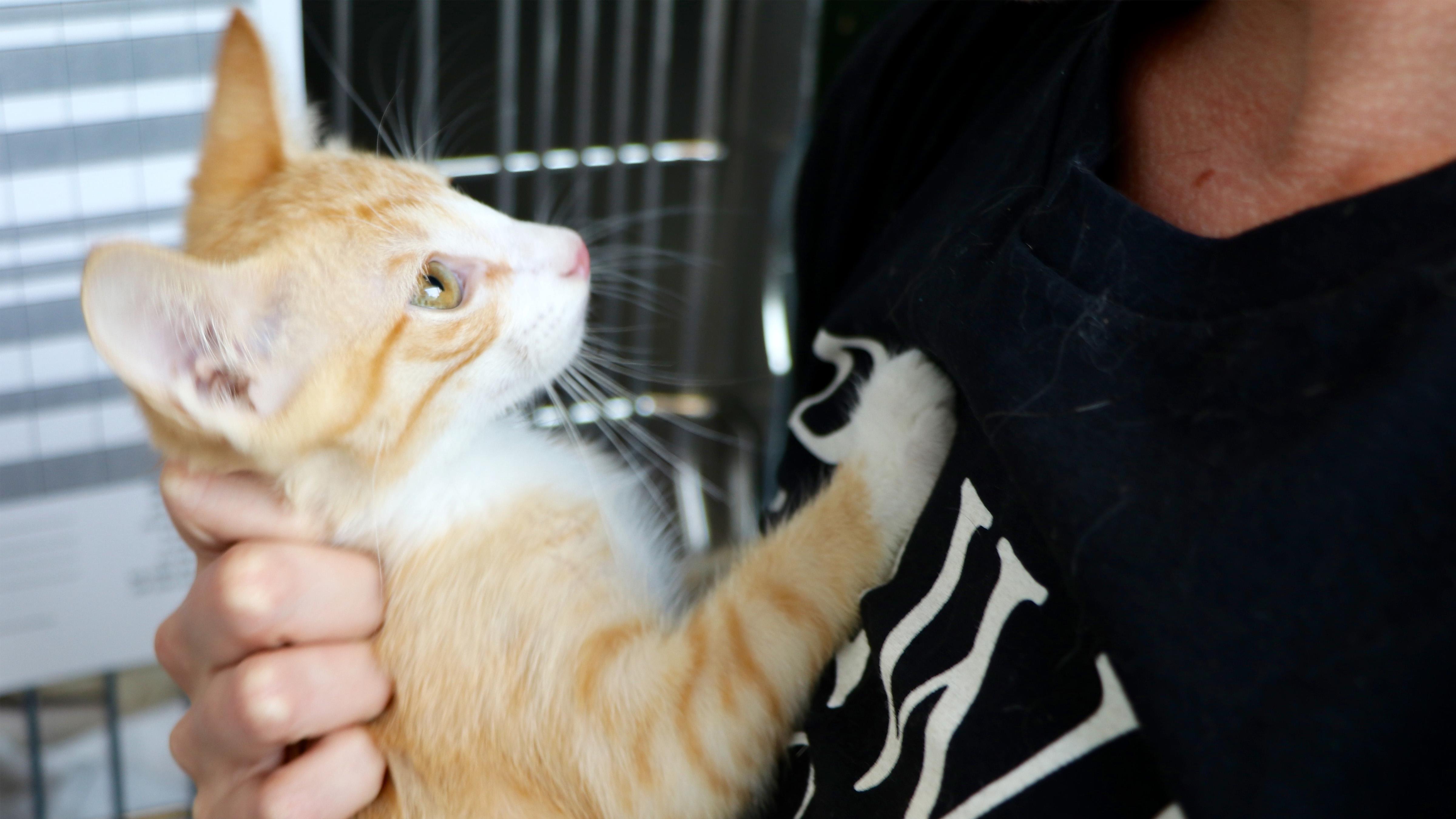 The song "Amos Moses," about an alligator hunter from Louisiana, is the inspiration behind this ginger cat's name. (Evan Garcia / Chicago Tonight)
---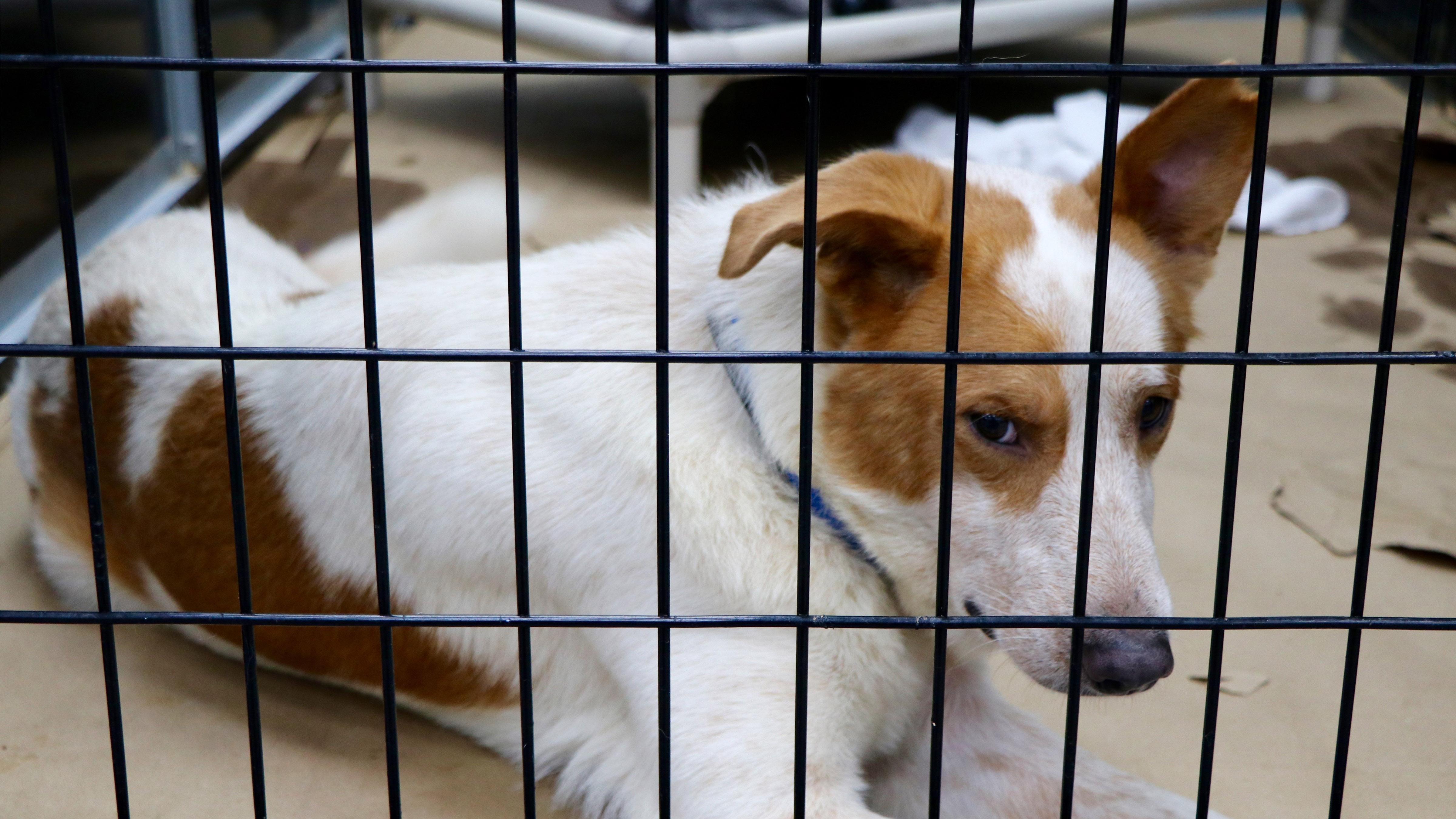 Bourbon takes his name from the New Orleans thoroughfare, Bourbon Street. (Evan Garcia / Chicago Tonight)
---
Maeve, given a French name in honor of New Orleans' French Quarter, poses with Stacy Price, PAWS Chicago's director of animal operations. (Evan Garcia / Chicago Tonight)
---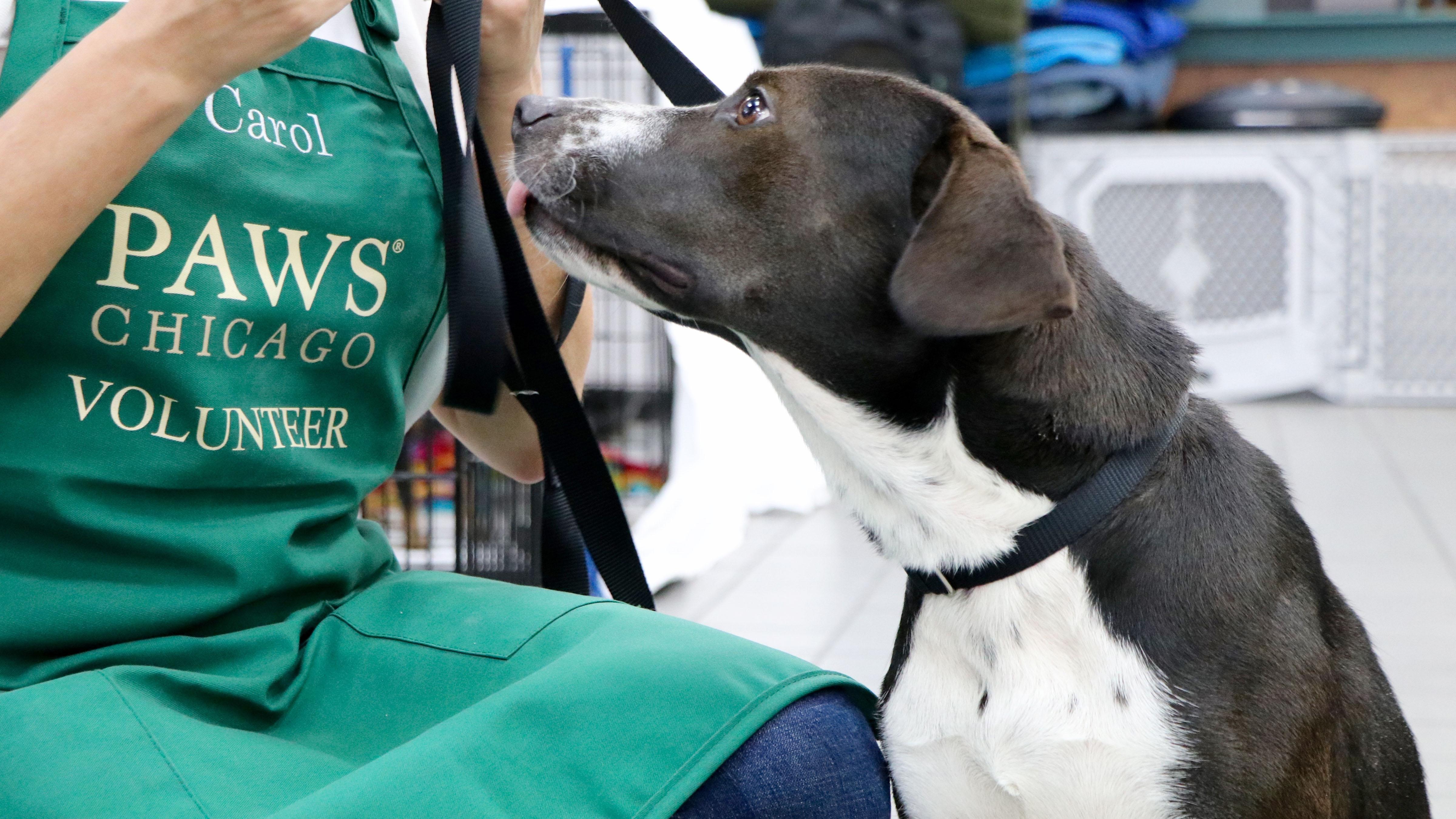 Banana Foster waits for a treat from Chicago PAWS volunteer Carol Curt. (Evan Garcia / Chicago Tonight)
---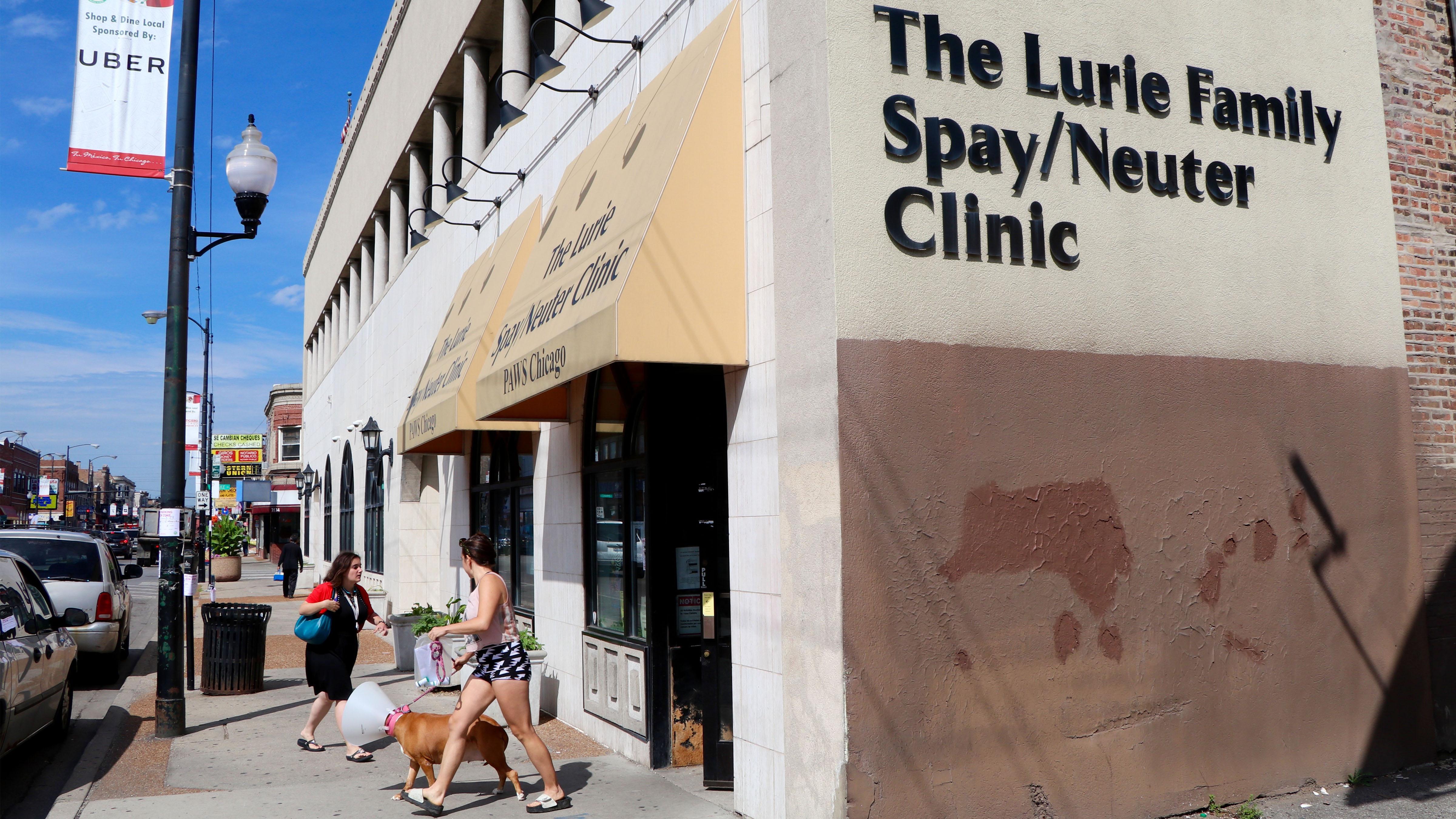 PAWS Chicago opened the Lurie Spay and Neuter Clinic was opened in 2000 to offer free and low-cost services. (Evan Garcia / Chicago Tonight)
Follow Evan Garcia on Twitter: @EvanRGarcia
---
Related stories: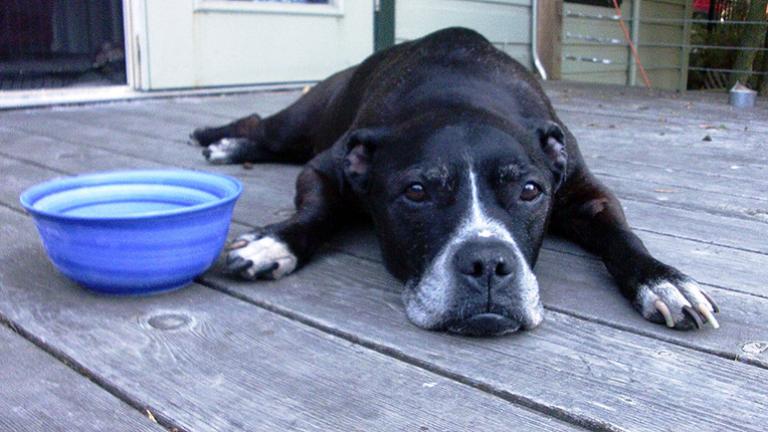 Caring For Your Pets During Excessive Heat
July 21: As extreme heat makes its way to Chicago, learn how to keep your pets safe.
---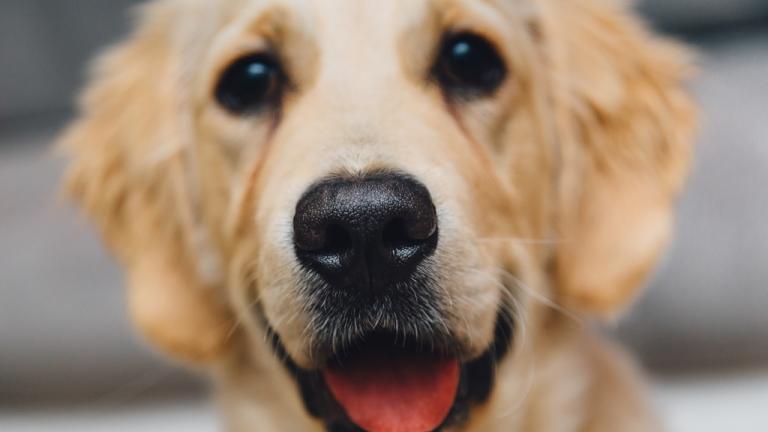 Highly Contagious Dog Flu Still Spreading in Chicago
Jan. 27: Chicago animal shelters like PAWS are still coping with the spread of a new, highly contagious strain of canine influenza.
---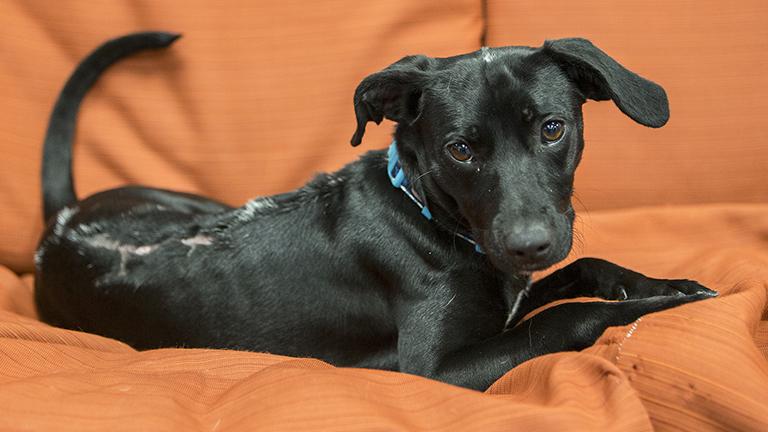 Rescue Dog Finds New Home at Shedd Aquarium
Jan. 12: The Shedd Aquarium recently announced a new arrival at the Chicago institution and it's definitely not the creature you'd expect it to be. We went to the Shedd to investigate its latest rescue, named Peach.
---