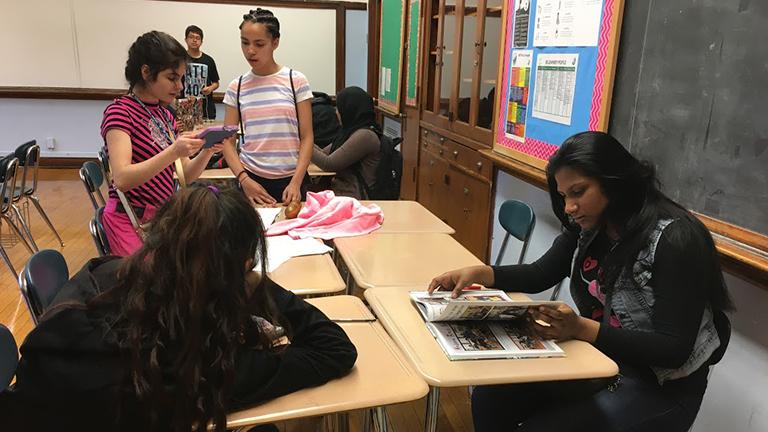 In the last two years, Chicago Public Schools' enrollment has dropped by 8,781 students, or 2.3 percent. In budget numbers released this week, district officials project enrollment for the FY17 school year will be 364,306. In 2015, there were 373,087 students enrolled.
Though the district's student-based budgeting rate remains at the lowered amount set in February, a declining enrollment means a shrinking budget for schools.
For example, Schurz High School is predicted to lose 216 students, a 10.8 decrease and a $1.1 million cut from FY16, according to figures released by the district.
---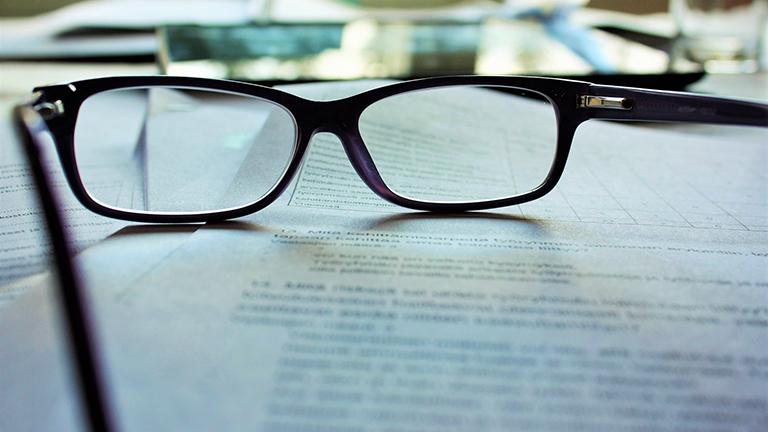 Document: On Thursday, CPS released budget figures and enrollment projections for each school. Download the file to see how your school fared. 
---
Steinmetz College Prep is slated to lose 190 students, a 12.3 percent decrease, equal to a $1 million budget cut.
By phone, Steinmetz Principal Stephen Ngo says he and his staff are double-checking their figures to see if they should plan an appeal, which would mean an increased budget amount if the school proves enrollment will be higher than projected.
During Wednesday's budget release meetings, one principal told "Chicago Tonight" that sometimes the appeals process takes too long. If the district grants the appeal, he fears it will be too late to begin the hiring process.
While many principals report feeling relieved that the cuts weren't as drastic as they had feared, the Chicago Principals & Administrators Association says not all of its members agree.
In a release, newly seated CPAA President Troy LaRaviere says he's spoken with multiple principals who've expressed dissatisfaction with their respective budgets. He highlighted the fact that the district is spending over a half-billion dollars in new school construction, despite declining enrollment.
"CPS and City Hall are wasting money on charter school expansion and unnecessary school construction, they are hiding money in TIF accounts and they have a demonstrated history of tucking federal dollars away from public view in district-level accounts," LaRaviere said in a release.
CPAA says it plans to conduct a more thorough survey of principals in the coming week. 
Follow Brandis Friedman on Twitter: @BrandisFriedman
---
Sign up for our morning newsletter to get all of our stories delivered to your mailbox each weekday.
---
Related 'Chicago Tonight' stories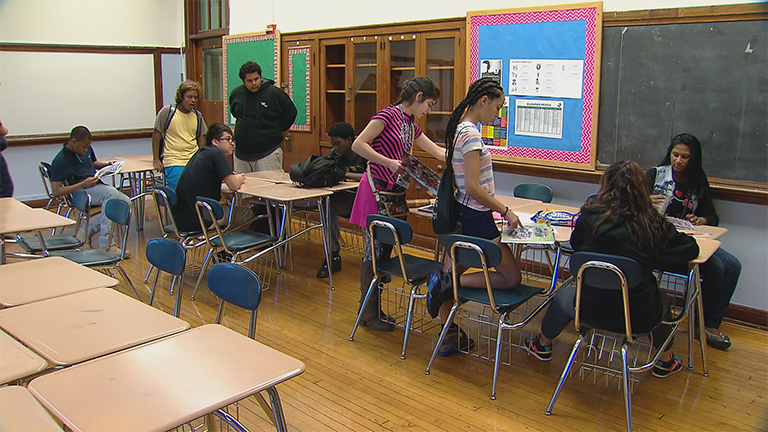 CPS Principals Finally Get Draft Budgets for School Year
July 13: Though the school year has been rife with fiscal crisis, Chicago Public Schools' principals now know that the cuts to their school budgets will not be as deep as threatened in recent months.
---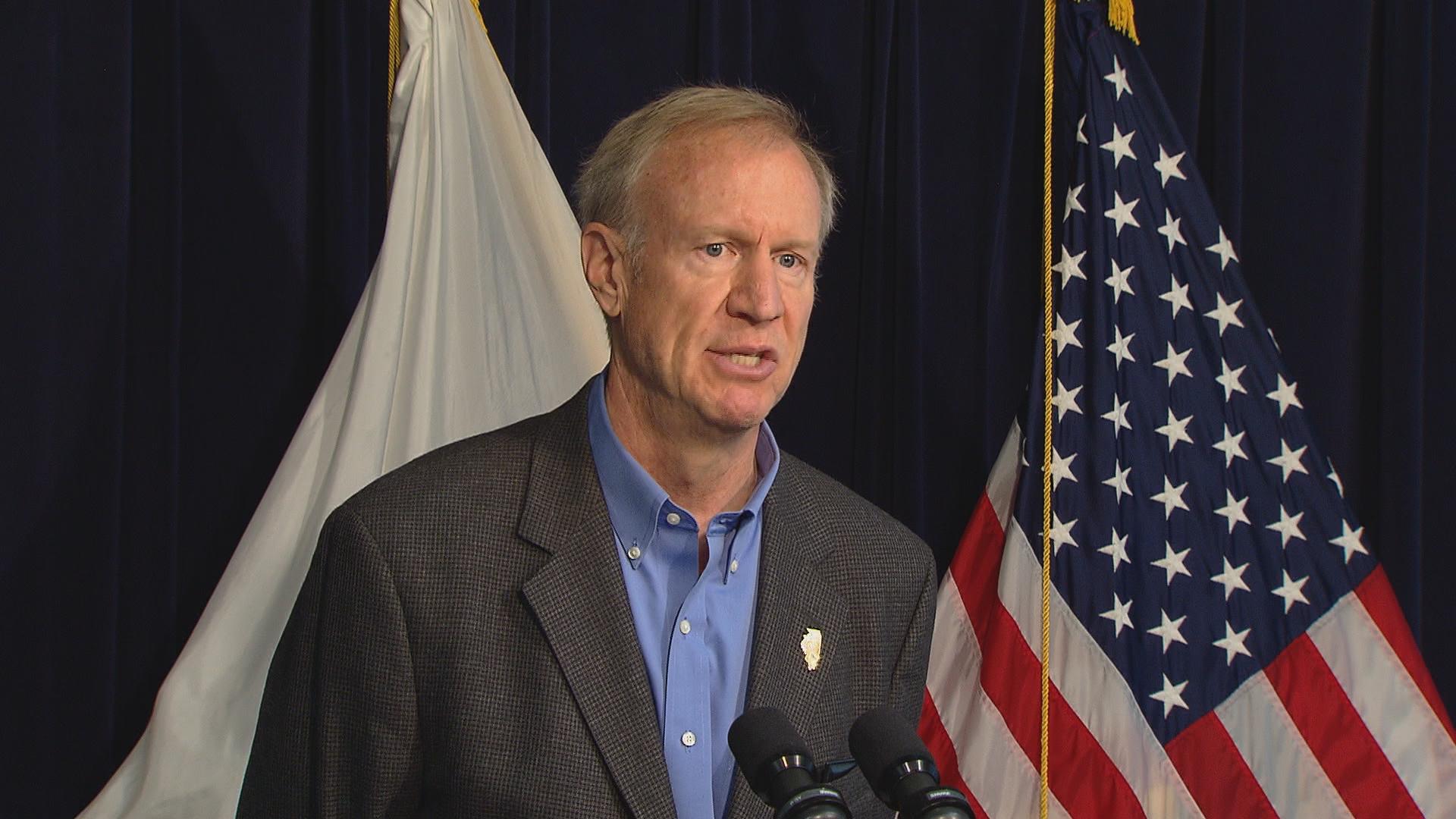 New Commission Forms to Solve Old Problem: Education Funding
July 12: It's not the first education funding reform committee in Illinois, but the governor says he's hoping this one will be the one to get the job done.
---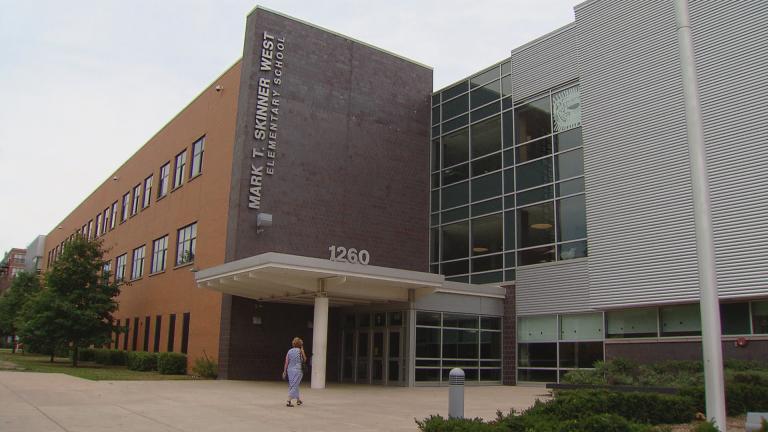 Widening the Divide: School Improvements and Racial and Class Inequities
July 7: Why does one crowded CPS school look forward to a multimillion-dollar annex while another, just a few blocks away, fears closure for under-enrollment? WBEZ education reporter Becky Vevea fills us in on a troubling trend.
---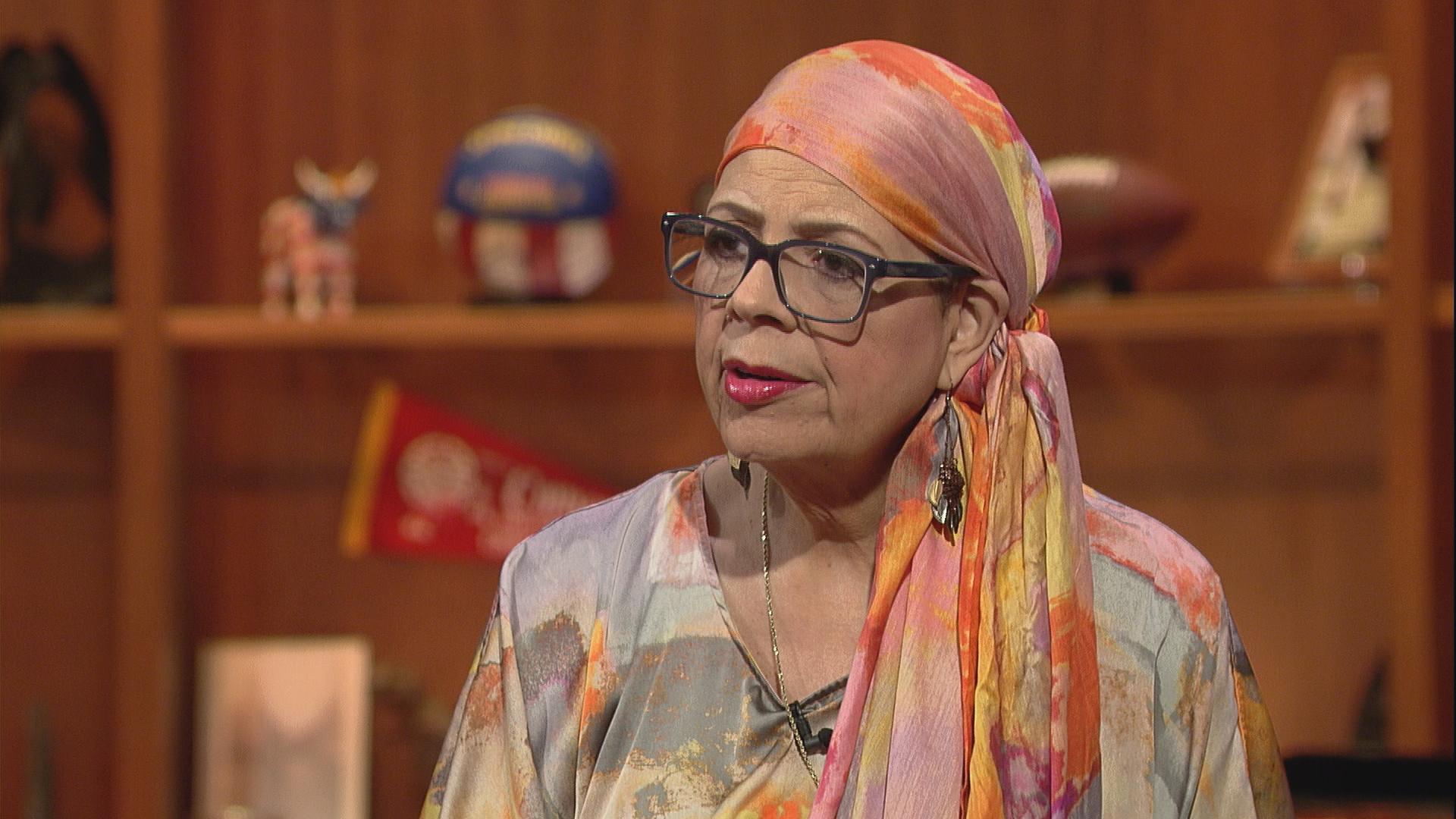 Karen Lewis Shares Her Take on CPS Financial Crisis
June 29: Chicago Teachers Union president Karen Lewis talks about what may be happening in Springfield to help CPS and what it could mean for contract negotiations.
---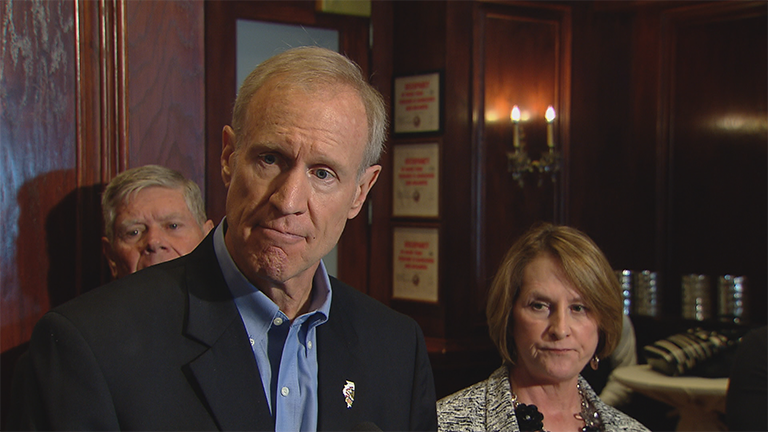 How Would CPS Bankruptcy Work?
June 28: Gov. Bruce Rauner doubles down on his calls for Chicago Public Schools to declare bankruptcy. But how would it work, and could it actually make CPS finances worse?
---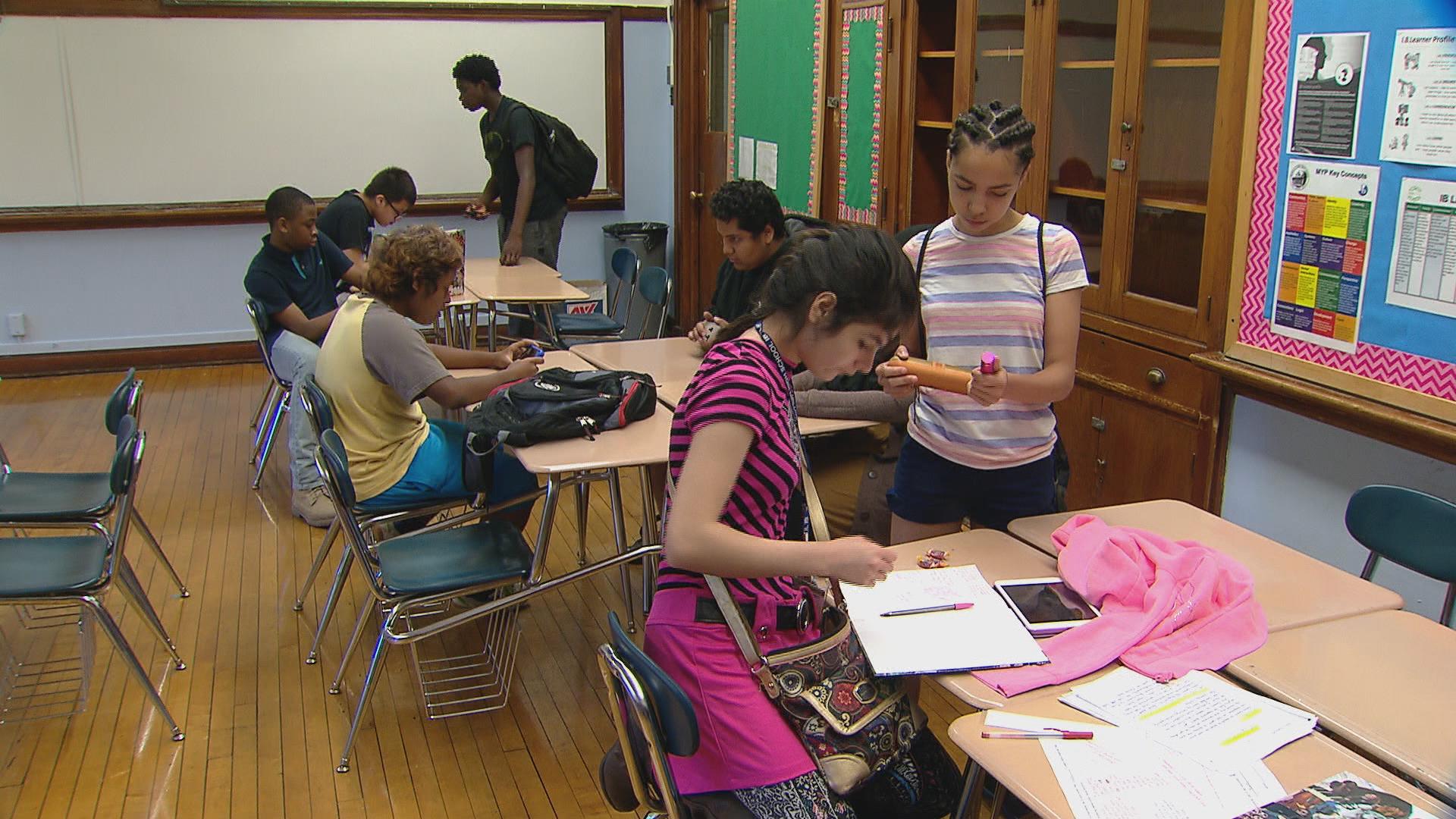 CPS School Year Ends Under Clouds of Financial Crisis
June 21: The first full day of summer also marks the last day of the school year for Chicago Public School students. How stormy will their summers be as the district tries to weather its financial crisis?
---